The BEST Episodes of The Cabin with Bert Kreischer
Every episode ever - ranked by fan votes!
Last Updated: May 31, 2021
Fast-living comic Bert Kreischer heads to a cabin for some self-care and invites his funny friends to join his quest to cleanse his mind, body and soul.
Watch Now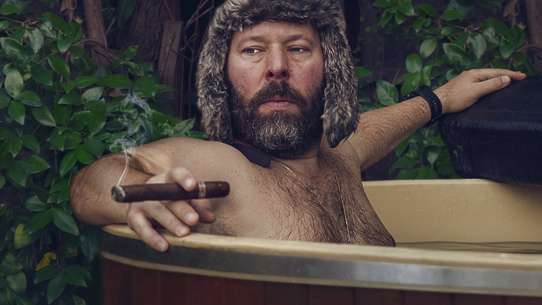 #1 - Release
Season 1 - Episode 3 - Aired Oct 13, 2020
Bobby Lee and Donnell Rawlings visit Bert for a day of "release," with coffee enemas, scream therapy, a spa cleanse and honest discussion of past traumas.
17 votes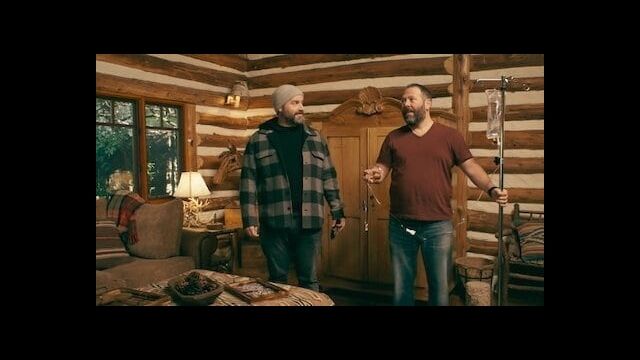 #2 - Mind, Body and Soul
Season 1 - Episode 1 - Aired Oct 13, 2020
Tom Segura helps Bert butcher an emu, then Joey Diaz joins them for Bert's crystal therapy session and the three later enjoy hand-rolled cigars.
35 votes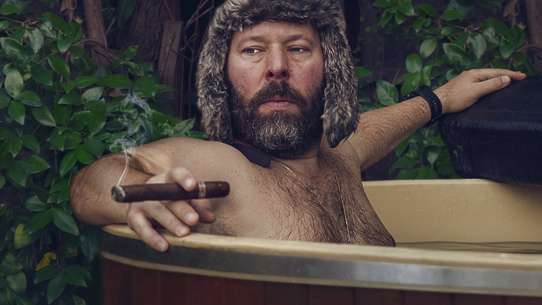 #3 - Fresh Perspectives
Season 1 - Episode 4 - Aired Oct 13, 2020
Bert hopes to bring together friends from different backgrounds, but learns a lesson when things get awkward with Ms. Pat, Kaley Cuoco and Joel McHale.
16 votes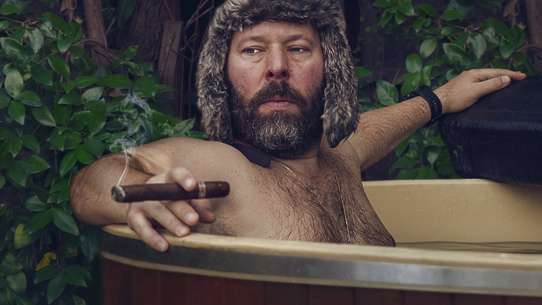 #4 - No Pain, No Gain
Season 1 - Episode 5 - Aired Oct 13, 2020
Bert's "no pain, no gain" day with Anthony Anderson, Deon Cole and Big Jay Oakerson includes bees, painful massages and Bert's idea of "paintball art."
15 votes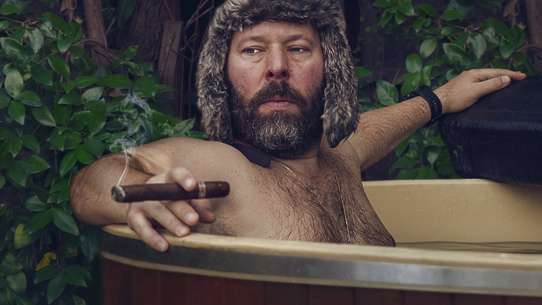 #5 - Tough Love
Season 1 - Episode 2 - Aired Oct 13, 2020
Nikki Glaser and Caitlyn Jenner join Bert for ax throwing, archery and candid talk about identity, while Fortune Feimster assists him in milking a goat.
23 votes