The BEST Episodes of Super Sentai
Every episode ever - ranked by fan votes!
Last Updated: Feb 23, 2020
The Super Sentai Series is the name given to the long-running Japanese superhero team genre of shows produced by Toei Co., Ltd., Toei Agency and Bandai, and aired by TV Asahi ("Super" refers to their use of mecha, and "sentai" is the Japanese word for "task force" or, literally, "fighting squadron" and was also a term used for Japanese squadrons in World War II). The shows are of the tokusatsu genre, featuring live action characters and colorful special effects, and are aimed mainly at children. The Super Sentai Series is one of the most prominent tokusatsu productions in Japan, alongside the Ultra Series and the Kamen Rider Series, which it currently airs alongside in the Super Hero Time programming block on Sundays. Outside Japan, the Super Sentai Series are best known as the source material for the Power Rangers franchise.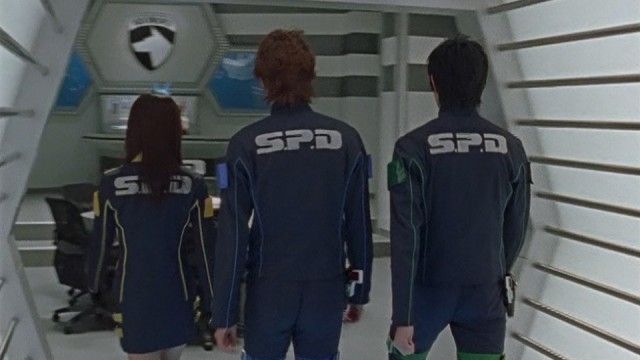 #1 - Fireball Newcomer
Season 28 - Episode 1 - Aired Feb 15, 2004
After losing track of an Alienizer, Azaka Banban is moved to the Earth S.P.D. Here, he joins the fight against the Alienizers with the other four rangers. A new journey begins...
28 votes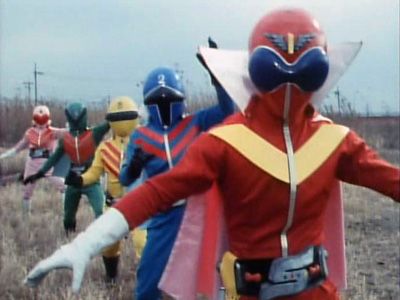 #2 - The Crimson Sun! The Invincible Gorangers
Season 1 - Episode 1 - Aired Apr 5, 1975
The Black Fuhrer Cross Army has begun their plans to conquer Earth. Five Masked Generals attack five different places, each leaving only one survivor. The five survivor's later band together at the Secret Task Force Goranger Headquarters in Japan and receive colorful helmets and costumes. In doing this, they become the first Sentai superheroes, dedicated to protecting peace and justice anywhere it is needed, by nearly any means necessary!
0 votes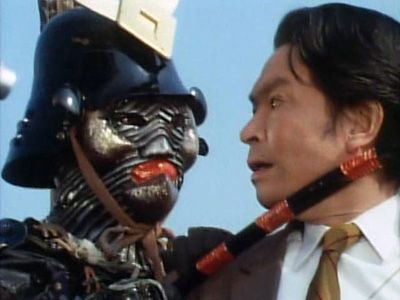 #3 - The Blue Earth! The Deforestation Plan of Death
Season 1 - Episode 2 - Aired Apr 12, 1975
0 votes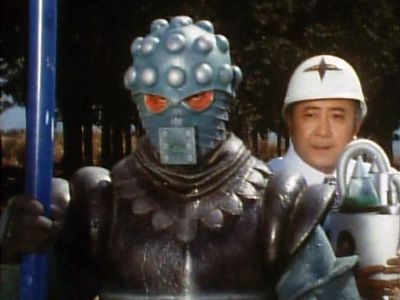 #4 - Big Counterattack! A Yellow Whirlwind
Season 1 - Episode 3 - Aired Apr 19, 1975
0 votes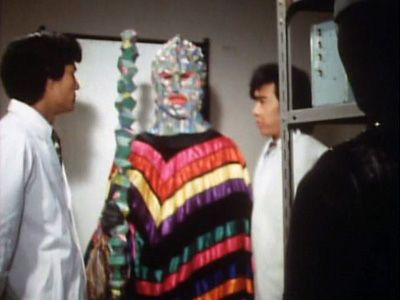 #5 - A Crimson Kick! Smash the Micro Big Plan
Season 1 - Episode 4 - Aired Apr 26, 1975
0 votes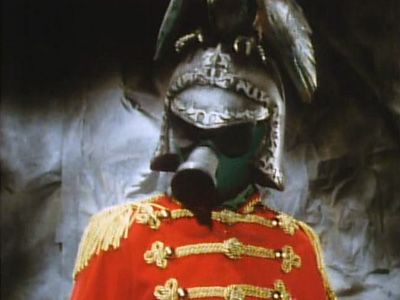 #6 - Green Anger, Immortal Gas-Person
Season 1 - Episode 5 - Aired May 3, 1975
0 votes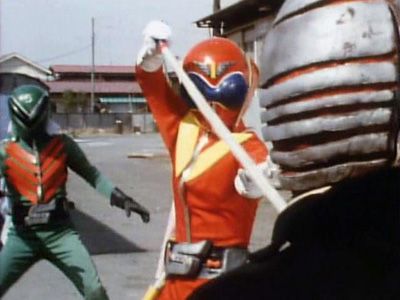 #7 - Red Riddle! Chase the Spy Route to the Sea
Season 1 - Episode 6 - Aired May 10, 1975
0 votes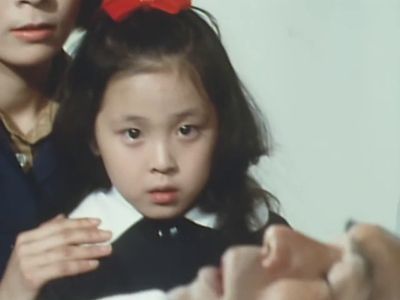 #8 - Pink Moonlight! Wolf Corps
Season 1 - Episode 7 - Aired May 24, 1975
0 votes
#9 - Black Fear! The Murderous Poison Fang
Season 1 - Episode 8 - Aired May 31, 1975
0 votes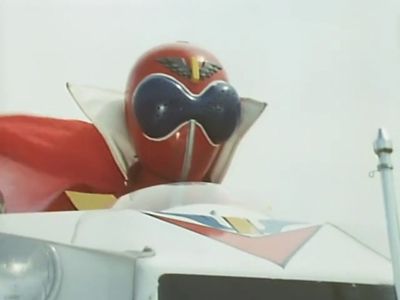 #10 - Blue Shadow, Variblune Secret Strategy
Season 1 - Episode 9 - Aired Jun 7, 1975
0 votes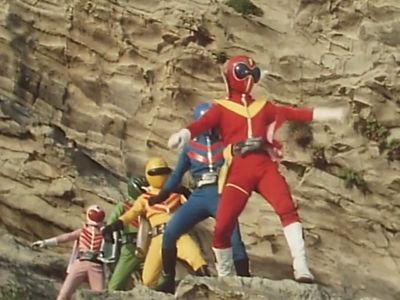 #11 - The Red Balloon! Wind Speed at 100 Meters
Season 1 - Episode 10 - Aired Jun 14, 1975
0 votes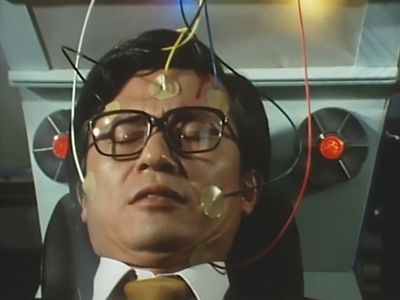 #12 - Green Shudder! The Escape From Ear Hell
Season 1 - Episode 11 - Aired Jun 21, 1975
0 votes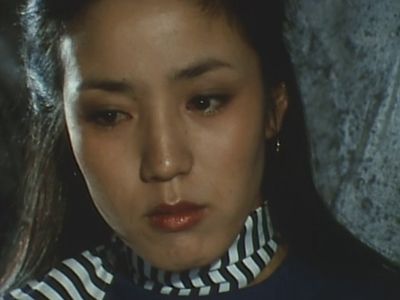 #13 - Super Energy of Silver! Burning Hell
Season 1 - Episode 12 - Aired Jun 28, 1975
0 votes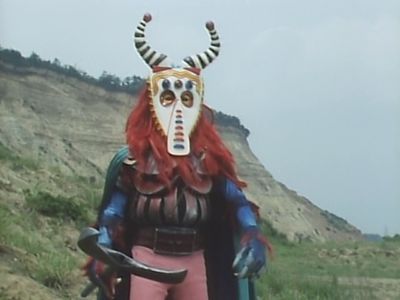 #14 - The Pink Secret! Defeat the Human Bomb
Season 1 - Episode 13 - Aired Jul 5, 1975
0 votes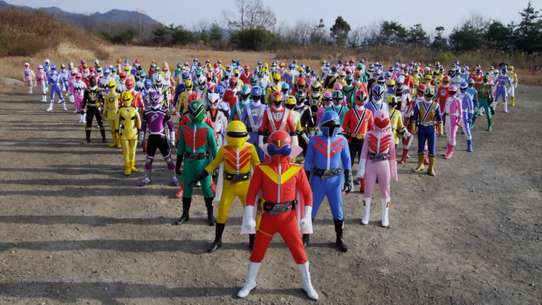 #15 - The Red Coffin! The Mysterious Skull Mansion
Season 1 - Episode 14 - Aired Jul 12, 1975
0 votes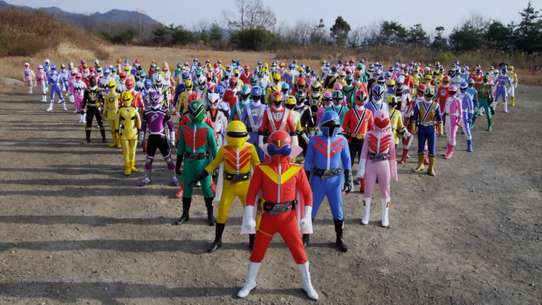 #16 - The Big Blue Fortress! Big Raging Variblune
Season 1 - Episode 15 - Aired Jul 26, 1975
0 votes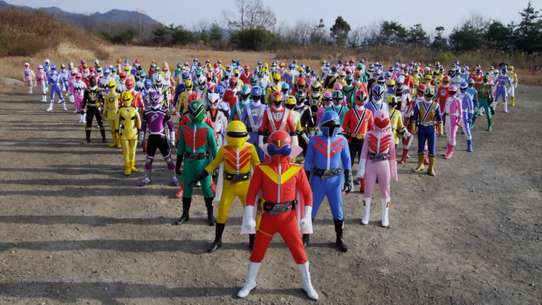 #17 - White Weirdness! The Eye in the Mirror
Season 1 - Episode 16 - Aired Aug 2, 1975
0 votes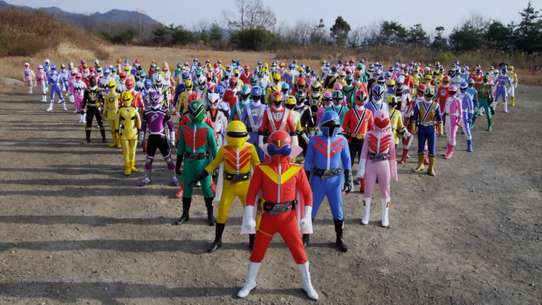 #18 - The Purple Theme Park! A Demonic Cemetery
Season 1 - Episode 17 - Aired Aug 9, 1975
0 votes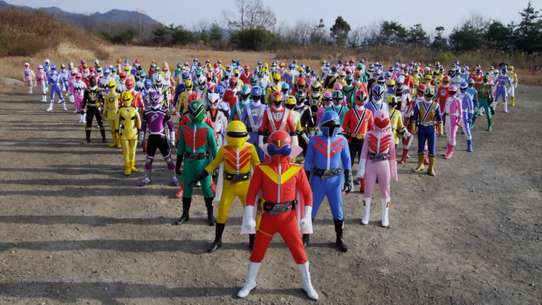 #19 - Horrible Black Crusaders! Attack According to the (Secret) Plan
Season 1 - Episode 18 - Aired Aug 16, 1975
0 votes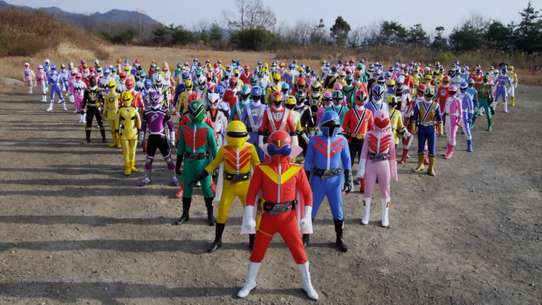 #20 - A Blue Spark! The Spy Front That Floats in the Sea
Season 1 - Episode 19 - Aired Aug 23, 1975
0 votes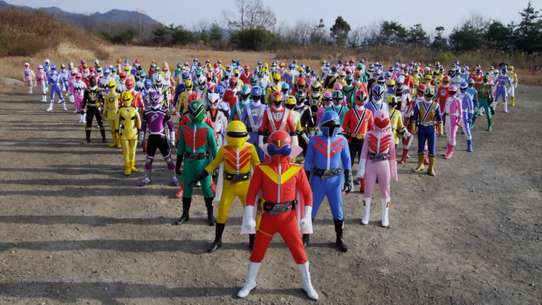 #21 - Crimson Fight to the Death! Sunring Mask vs. Red Ranger
Season 1 - Episode 20 - Aired Aug 30, 1975
0 votes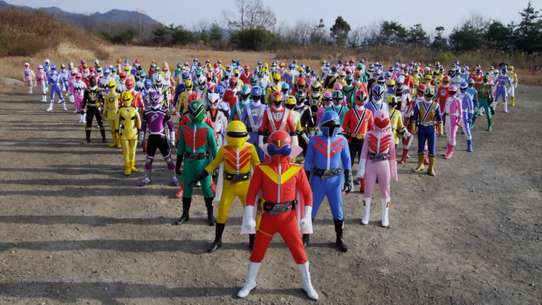 #22 - Blue Miracle! The Mysterious Airship That Came From Antiquity
Season 1 - Episode 21 - Aired Sep 6, 1975
0 votes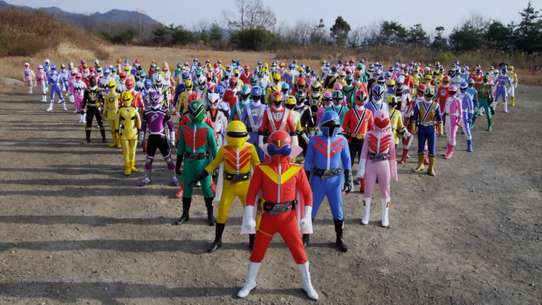 #23 - Yellow Air Raid! Nightmares of Atlantis
Season 1 - Episode 22 - Aired Sep 13, 1975
0 votes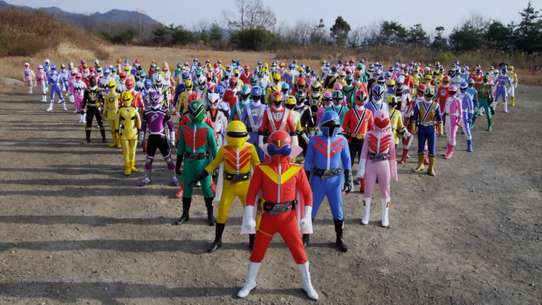 #24 - Green Dogfight! The End of the Mysterious Airship
Season 1 - Episode 23 - Aired Sep 20, 1975
0 votes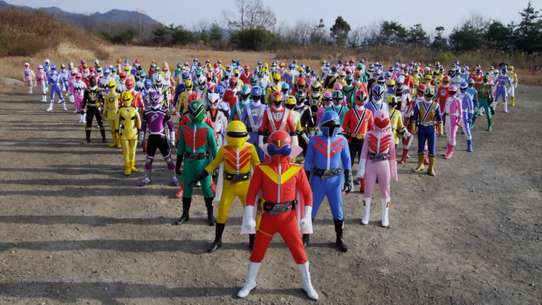 #25 - Blue Anger! Strong Greenmerang, Big Counterattack
Season 1 - Episode 24 - Aired Oct 4, 1975
0 votes