The BEST Episodes of Sunday Without God
Every episode ever - ranked by fan votes!
Last Updated: Feb 26, 2020
God abandoned the world on Sunday. As a result, nobody in the world can die or reproduce. A little girl, Ai, is the gravekeeper for a village. She has prepared 47 graves for the eventual deaths of every member of the village. Later, a boy who identifies himself as "Hampnie Hambart, the 'Man-eating Toy'," which is coincidentally the name that Ai's mother left behind as the name of her father, arrives in the village and slaughters everybody. Just what is going on?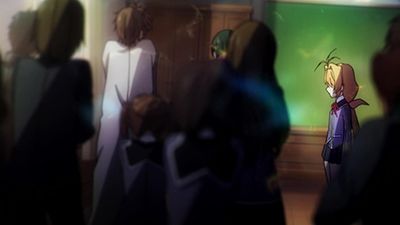 #1 - Class 3-4 III
Season 1 - Episode 12 - Aired Sep 22, 2013
In a fit of jealous rage, Dee decides to reset the entire world. The reset is slowly claiming the world as Dee manipulates the students of Class 3-4. Can Ai and Alis stop the reset now that it has already begun?
44 votes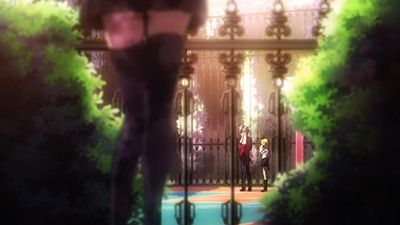 #2 - Class 3-­­­­4 II
Season 1 - Episode 11 - Aired Sep 15, 2013
Throughout the years, Dee has been destroying any outside information Alis brings in. But after a month of searching for clues only to come up empty-handed, Ai comes across a clue that suddenly makes matters a whole lot more complicated!
43 votes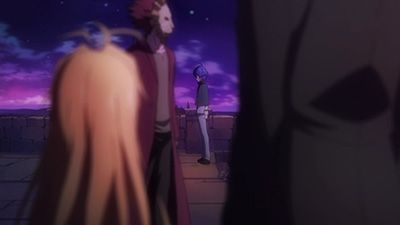 #3 - Ortus III
Season 1 - Episode 6 - Aired Aug 11, 2013
When Ai goes to tell Ulla about the Admission of the Living Ceremony, she discovers that Ulla is Koroshiohake. But does her friend realize that she is killing people? Even if it means losing a friend, Ai must tell her the truth!
46 votes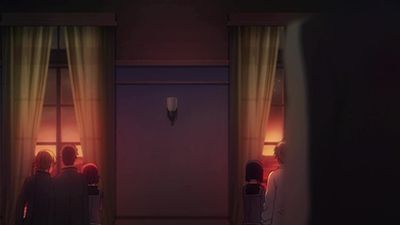 #4 - Class 3-­­­­4 I
Season 1 - Episode 10 - Aired Sep 8, 2013
Alis take Ai and her friends to his world--a world that can only be saved by destroying it. The students of Class 3-4 have created an enclosed world that loops in time. Alis may want to destroy it, but he has an enemy in his way...
46 votes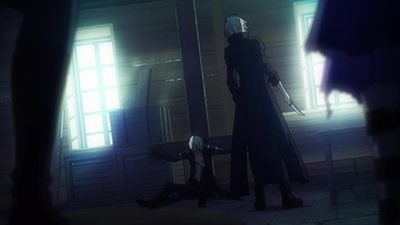 #5 - Valley of Death III
Season 1 - Episode 3 - Aired Jul 21, 2013
While on their journey, Hampnie Hambart gets taken by a gang of deceased! Now it's up to Ai, Julie and Scar to save him. Along the way, Ai comes to a stunning realization...
59 votes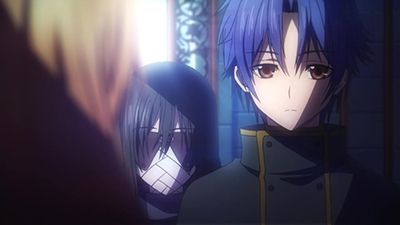 #6 - Ortus II
Season 1 - Episode 5 - Aired Aug 4, 2013
With Diva's help, Ai becomes good friends with Princess Ulla! Ai is constantly impressed with how happy the deceased in Ortus seem. But beneath the dazzling exterior, she is starting to catch glimpses of the darkness that shrouds Ortus...
48 votes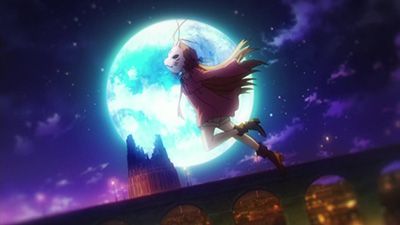 #7 - Ortus I
Season 1 - Episode 4 - Aired Jul 28, 2013
After Julie fixes an abandoned van, the group is ready to set out on their journey. But what are they going to do about the unconscious boy Scar found in the back seat? This new encounter takes them to the Land of the Deceased, Ortus!
49 votes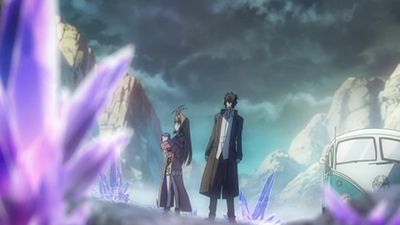 #8 - Where Gravekeepers are Born
Season 1 - Episode 9 - Aired Sep 1, 2013
Ai and her group of friends go on a journey to find Scar. The journey takes them to Story Circle, the land where gravekeepers are born. Inside the foggy land, everyone must overcome haunting illusions. Who will Ai see in hers?
50 votes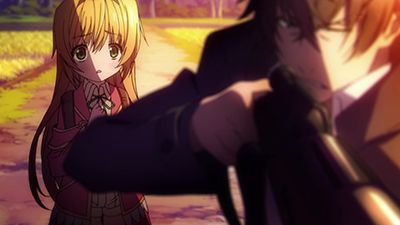 #9 - Valley of Death II
Season 1 - Episode 2 - Aired Jul 14, 2013
Ai meets two new people throughout the course of the day. The first is a "real" gravekeeper, who brings surprising news with her. The other is Hampnie's childhood friend, who swears that he will avenge his wife by killing Hampnie!
57 votes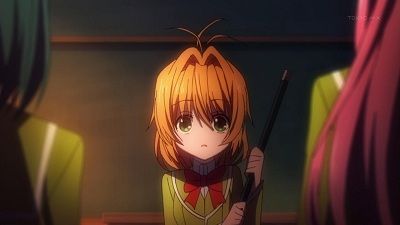 #10 - Goran Academy I
Season 1 - Episode 7 - Aired Aug 18, 2013
Ai finds herself trapped in Goran Academy, a "concentration camp" for children with special powers. Unwilling to give up her dream of saving the world, Ai must break out. Fortunately, some of her classmates are already working on that.
49 votes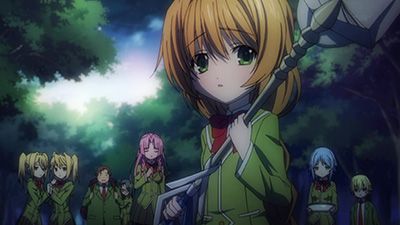 #11 - Goran Academy II
Season 1 - Episode 8 - Aired Aug 25, 2013
It's just about time to escape from Goran Academy and Ai is determined to leave with everyone in Class Q. However, Tanya doesn't want to leave the confines of the school. Can Ai convince her to join them before it's time to go?
50 votes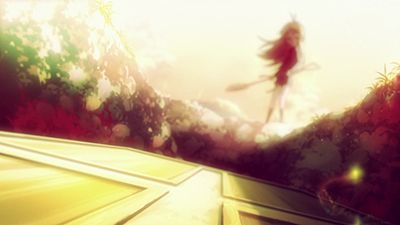 #12 - Valley of Death I
Season 1 - Episode 1 - Aired Jul 7, 2013
Ai is a merry gravekeeper, spending her days digging empty graves for the villagers. No one has died in the village since her mother passed away years ago, but that is all about to change with the appearance of a handsome young man...
62 votes