The Best Episodes of Skins (US)
Skins is a wild ride through the lives of a group of high school friends stumbling through the mine field of adolescence... and stepping on most of the mines as they go. We'll meet TONY; good looking, witty, manipulative - he wants everything, and usually gets it. Then there's his girlfriend MICHELLE; gorgeous and clever, just not clever enough to realize Tony may not be the right one for her. And maybe the right one is actually Tony's best friend, STANLEY. He's everything Tony isn't, and that might end up being a good thing. Of course, Stanley is stuck in a pretend relationship with CADIE, possibly the most dysfunctional girl ever to attend a high school... or maybe that's all just another thing she's faking. You'll love CHRIS because, well, everyone does. No drug is too obscure for him to try, and no sexual mountain too high for him to climb. Complicating everyone's life is the infamous TEA. She likes girls. And girls like her. What more is there to figure out... right? And let's not forget ABBUD, the not so devout Moslem and DAISY, the responsible one of the group who is just itching to break some rules of her own. Be it sex, drugs, the breadth of friendships or the depth of heartbreaks, Skins is an emotional mosh-pit that slams through the insanity of teenage years. They'll crush hearts and burn brain cells, while fearlessly confronting every obstacle head on...or slightly off.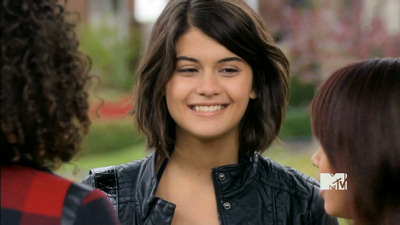 #1 - Tea
Season 1 - Episode 2
Tea hooks up with Betty from her school after going to a night club. While she considers it a one-night stand and just wants sex, Betty wants more. Tea considers all the girls she sleeps with boring and doesn't think that anyone matches her. Stanley is being threatened by the drug dealer Dr. Le Dong after losing the weed. Tea's father sets her up on a blind date, unbeknownst to her that it is Tony. The two go on the date, get drunk, dances to (wade in the water), and then hook up. She immediately realizes that it was a mistake. The next day, Betty kisses Tea at school and everyone sees, including Tony who is a bit jealous. Michelle doesn't know that Tea and Tony hooked up. Tea comes into her grandmother's room (Nana) and Nana tells how she was in love with a woman during the time Eisenhower was president and that she couldn't be with her due to the religious and social norms of the day. Tea begins to cry. The episode ends with Tony calling Tea. Tea says it can't work out, but Tony says that he is her match. Betty calls and Tea ignores it, hanging up with Tony as well. She gets up and starts dancing to (wade in the water) on her iPod
33 votes
Watch on Amazon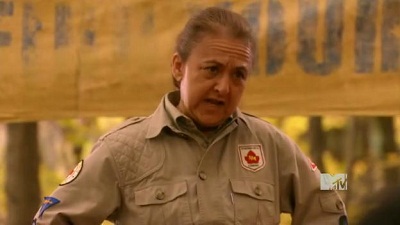 #2 - Abbud
Season 1 - Episode 6
The class goes on a camping trip in the Canadian woods where Abbud sees an axe-wielding figure and tries to explain his feelings to Tea.
15 votes
Watch on Amazon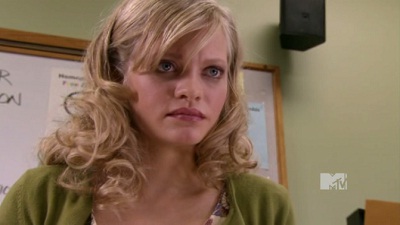 #3 - Tina
Season 1 - Episode 9
Tina tries to end things with Chris before anyone takes notice. But things have already gotten out of hand and Tina could be in more trouble than she thinks.
15 votes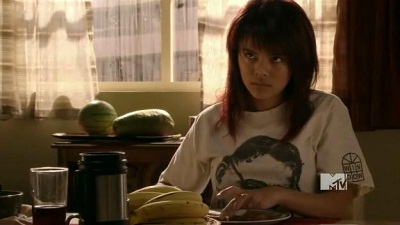 #4 - Daisy
Season 1 - Episode 8
When Daisy finally saves the money she needs to do an audition and expand her musical talents, the unexpected takes place. A fateful party thrown by a self destructive little sister changes everything. The gang decides to put differences aside to help her. Meanwhile Daisy's father has a few demons to over come, and only Daisy can help him.
15 votes
Watch on Amazon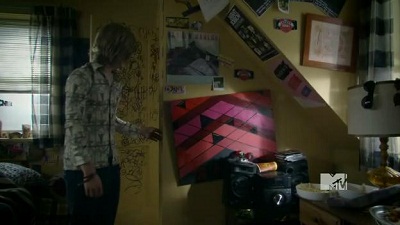 #5 - Stanley
Season 1 - Episode 5
Stanley is torn between his feelings for Cadie and Michelle and Tony again tries to help him out. Meanwhile, Stanley and his dad work on their strained relationship.
16 votes
Watch on Amazon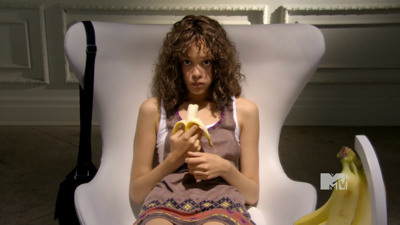 #6 - Cadie
Season 1 - Episode 4
Cadie tries to come to terms with her obsessive-compulsive disorder.
19 votes
Watch on Amazon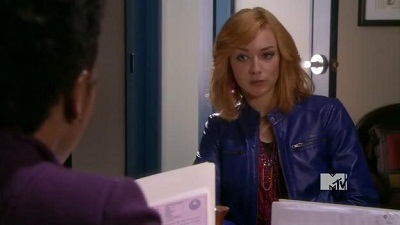 #7 - Michelle
Season 1 - Episode 7
Michelle is fed up with Tony's cheating and she berates Tony and some of the girls for keeping this from her. However, it's clear that getting over Tony will be harder than Michelle thought.
14 votes
Watch on Amazon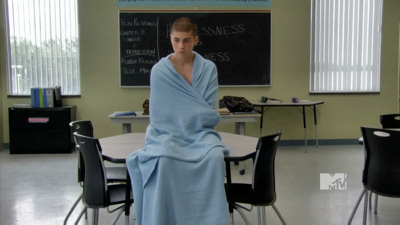 #8 - Chris
Season 1 - Episode 3
Chris decides to throw a party when his mom leaves for the weekend.
23 votes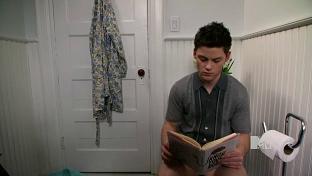 #9 - Tony
Season 1 - Episode 1
Tony focuses on getting Stanley to lose his virginity with Cadie, even though Stanley actually likes Tony's girlfriend, Michelle. Stanley buys some weed to help him sleep with Cadie, but Cadie overdoses on pills, and her friends have to rush her to a hospital in the middle of a party. Cadie is fine, but the car they stole from the party (along with the weed) sinks in a lake. The episode ends with Tony and Stanley laying in Tony's bed.
59 votes