The Best Episodes of Shark Week
Every year The Discovery Channel dedicates a full week to sharks, this includes newly made specials each year all featuring sharks.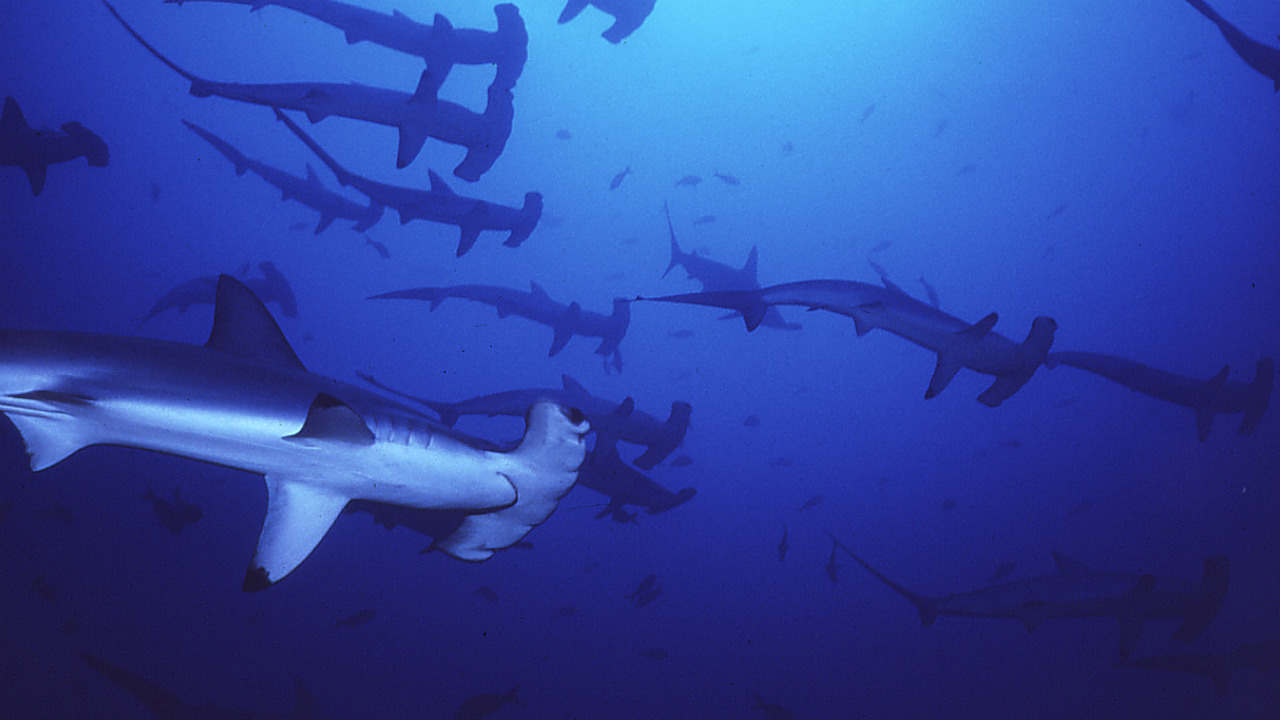 #1 - Great White Invasion
Season 2011 - Episode 1
Great white sharks, in large numbers, are now suddenly being found swimming among surfers and vacationers just off beaches from South Africa to Australia, and up and down the coast of California. Just why they're there and just what they're doing is a mystery that Chris Fallows and an international team of sharks scientists are trying to figure out.
7 votes
Watch on Amazon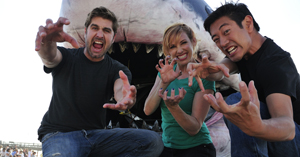 #2 - Sharkzilla
Season 2012 - Episode 3
To celebrate the monumental 25th anniversary of Shark Week, Discovery is resurrecting the largest shark to ever swim in our oceans, a predator so fierce he could have bitten a T. rex in two: the mighty Megalodon. The size of a city bus, these prehistoric sharks were as large as 60 feet long and weighed at least 100,000 pounds. This shark was the ultimate Jaws: Megalodons had 250 serrated teeth, each six inches long, set in jaws six feet wide and eight feet tall. In response to questions raised by a Miocene era crime scene, a team of engineers and paleontologists work together to design and build this monster, to see just what he was capable of. Enlisting the help of MythBusters Kari Byron, Grant Imahara and Tori Belleci, the team puts these chilling chompers to the test.
7 votes
Watch on Amazon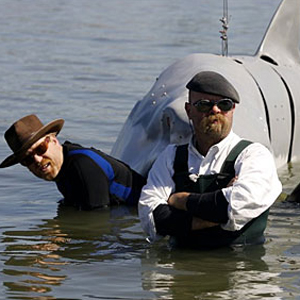 #3 - Mythbusters' Jawsome Shark Special
Season 2012 - Episode 4
This year marks the 25th anniversary of what has become a truly epic week in television — and no celebration would be complete without the MythBusters. Adam Savage and Jamie Hyneman have put themselves in some pretty hair-raising scenarios to bust the biggest shark myths over the years, and now they count down their top 25 of all time. The duo also takes on new myths, shows never-seen-before footage and reveals the #1 shark myth that will quite literally blow people away. Get ready to go back in the water as the MythBusters' best shark moments are unleashed!
9 votes
Watch on Amazon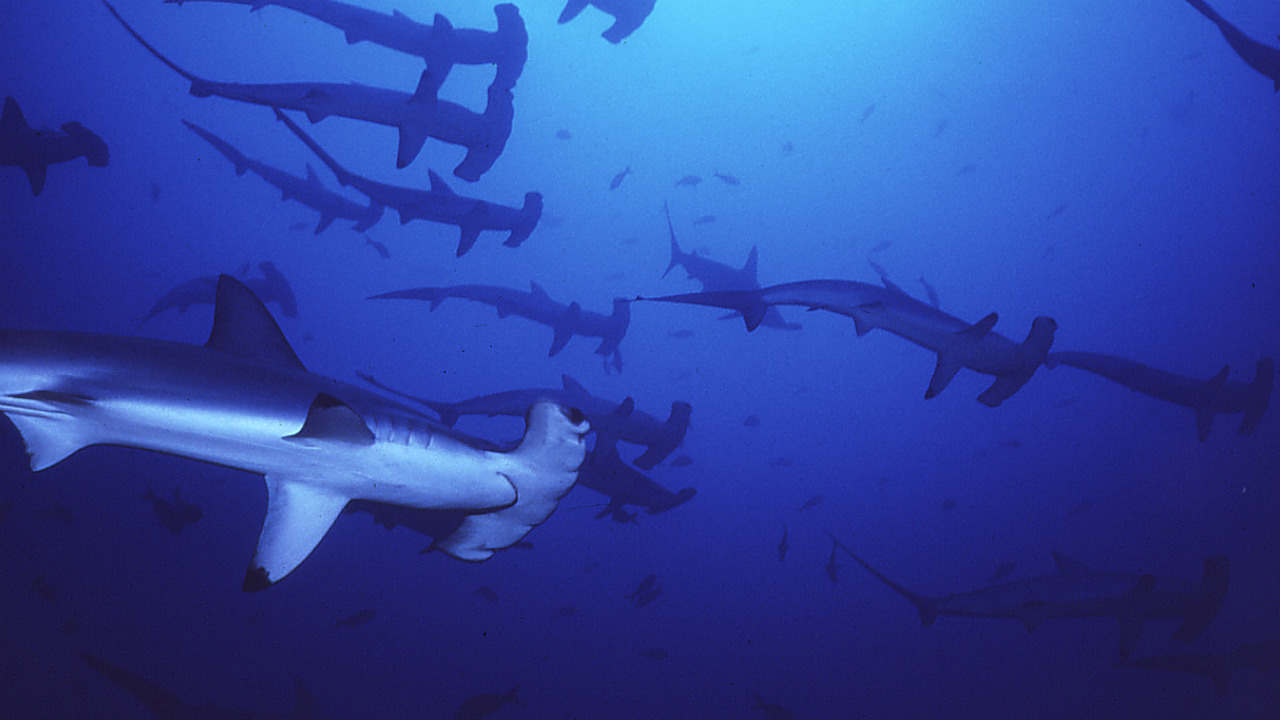 #4 - How Sharks Hunt
Season 2011 - Episode 6
Dave and Cody of Dual Survival dive in to investigate why no two species of shark attack in the same manner. Through a series of groundbreaking tests and the use of innovative high-tech camera technologies, they'll examine the shark's unique savagery and specialized methods of killing, revealing exactly why they're so deadly.
6 votes
Watch on Amazon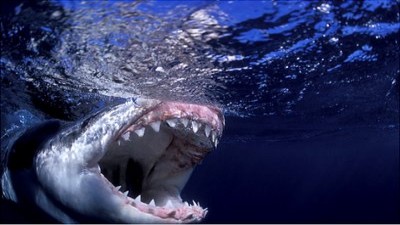 #5 - Shark Week's 25 Best Bites
Season 2012 - Episode 10
Shark Week celebrates its 25th anniversary with a jaw-dropping look back at the greatest breaches, brushes, and bites with the ocean's apex predator. YouTube celebrity Philip DeFranco takes viewers on a fast-paced ride through all of Shark Week's greatest hits, including going "Into the Shark Bite," cavorting with "Sharks After Dark," living through a "Sharkbite Summer" and learning how to avoid a "Great White Appetite." And go behind the scenes to see the best bites in Shark Week history.
7 votes
Watch on Amazon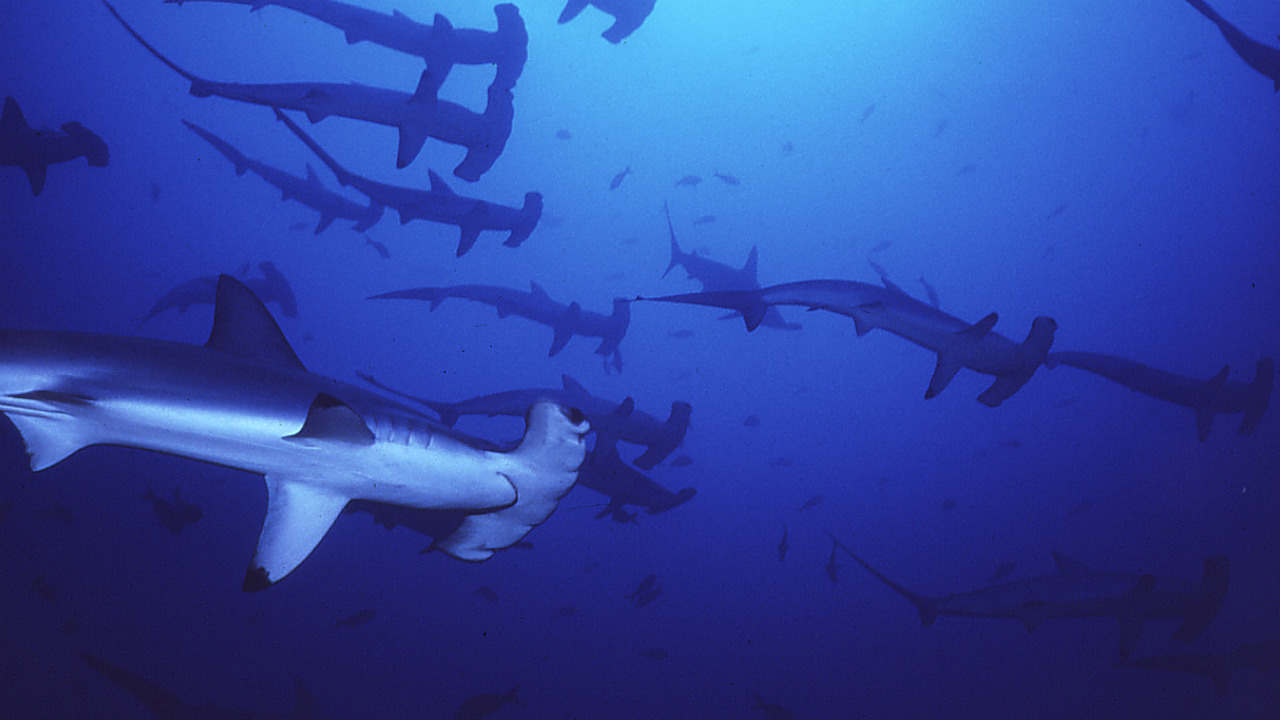 #6 - Jaws Comes Home
Season 2011 - Episode 2
Jaws Comes Home tells the story of passionate shark expert and U.S. Fisheries scientist, Greg Skomal, as he documents six remarkable months following five great whites with names like Curly and Ruthless. His mission: to understand more about their recently discovered, 1,200-mile journey up and down the eastern seaboard and to reveal all he can about these much-maligned hunters.
5 votes
Watch on Amazon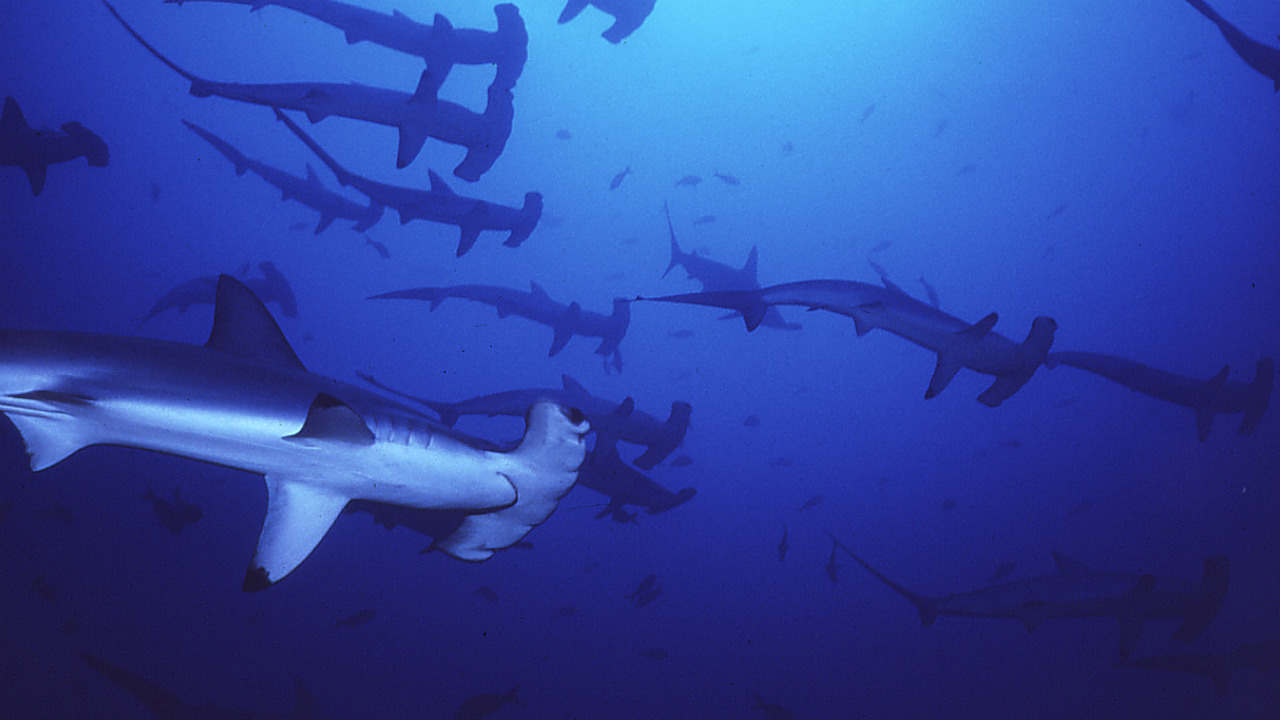 #7 - Summer of The Shark
Season 2011 - Episode 4
In the summer of 2008 an unprecedented wave of shark attacks sweeps the eastern coast of Australia. Australian shark experts and fishery managers scramble to understand what is happening. Could it be that that the gradual dwindling of the sharks' natural prey due to overfishing has brought man to the top of the shark's food chain? Will the summer of 2008 be a prelude of things to come?
6 votes
Watch on Amazon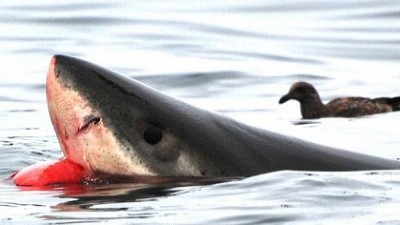 #8 - Great White Highway: Where The White Sharks Go
Season 2012 - Episode 9
Right outside the Golden Gate Bridge in San Francisco is home to some of the biggest great white sharks in the world... but only for part of the year. Teams of scientists from Stanford University's Hopkins Marine Station in Monterey Bay have spent years tagging and tracking these sharks to find out why they come here, why they leave and where they go when they do — out into the Pacific on the Great White Highway. But the sharks have kept much about their lives completely secret, leaving researchers with little information about what they spend their summers doing and almost no idea about where they mate or bear their young. Now, armed with new technologies, the team is hoping to wire the ocean and find out how these sharks live their lives — and why California is one of the biggest stops on the Great White Highway.
7 votes