The Best Episodes of Rumbling Hearts
At first, Takayuki Narumi is befriended by Mitsuki Hayase only because Mitsuki's best friend, Haruka Suzumiya has a crush on him; however since then, Takayuki, his pal Shinji Taira, and Mitsuki have grown to be the best of friends. Then one day, Haruka confesses to Takayuki her love for him. Not wanting to hurt her feelings, Takayuki agrees to go out with her. After a few incidents, their relationship gets intimate, even while Takayuki and Mitsuki begin to realize their feelings for each other. But suddenly, when tragedy strikes, things are never the same for these four friends again.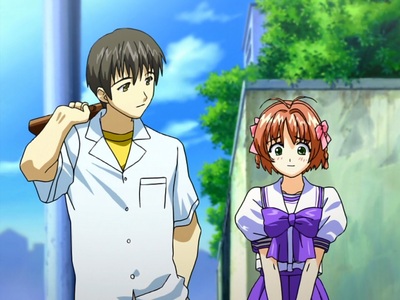 #1 - Friends to Lovers
Season 1 - Episode 1
High school is almost over, but Haruka has never seen the fruition of her deep crush on Takayuki. Not to worry. With her best friend's help, Haruka is going to learn what it means to find the one person you've always felt was your soul mate. But even best friends can't control the emotions of a headstrong young man. Haruka's world is changing quickly, and soon, it will take a turn she can never take back.
7 votes
Watch on Amazon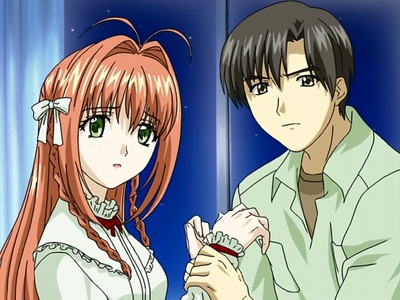 #2 - Impulses
Season 1 - Episode 10
Haruka is gaining some awareness of the passage of time, while Takayuki has no idea of where Misuki has disappeared to. When Haruka finally asks what day it is and how much time has passed, she is upset to learn that they have lied to her this entire time. Akane simply cannot take anymore and tells her sister the full, harsh truth, sending everyone into a panic. Meanwhile, Mitsuki has hit rock bottom, believing she has lost it all. With her liquid courage she seeks to damn them all…
5 votes
Watch on Amazon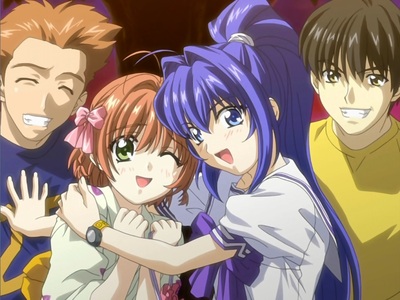 #3 - Waiting
Season 1 - Episode 2
In a perfect world, the prince shows up just in time to save the princess from certain doom. However, real life can be harsh in its reality. When Mitsuki becomes jealous of Takayuki's and Haruka's relationship, she constantly makes Takayuki late for his dates. As Fate is a cruel mistress, these actions cause trouble for Takayuki, but not in the way one would imagine. Haruka never faults Takayuki for trying to help Mitsuki. However, one day when Takayuki is late, something happens that changes the lives of these friends forever.
7 votes
Watch on Amazon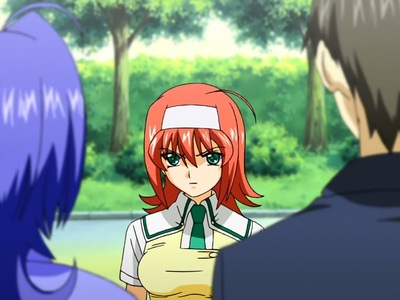 #4 - Betrayed by Love
Season 1 - Episode 4
Takayuki and Mitsuki are a happy couple, so much so that they're planning on moving in together. But all of that happiness and security is put into question when the unthinkable happens… Haruka, Takayuki's first love, awakes from her coma. Now Takayuki is faced with the tough reality of the life he has chosen. Does he continue with his normal life with Mitsuki or return to the woman he left behind?
5 votes
Watch on Amazon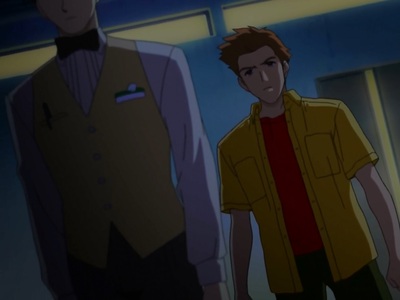 #5 - Friends to Enemies
Season 1 - Episode 12
Mitsuki cares for Takayuki as he recovers, telling him how she has given up everything in her life to be with him. Confessing to her affair with Shinji, his lack of anger confirms her worst fears. He doesn't love her. Unable to compete with Haruka any longer, Mitsuki leaves. Haruka wakes back up, this time being nothing like the last awakening. In fact the girl doesn't even remember her first time awake. And when Shinji approaches Takayuki to make amends, the two have it out.
5 votes
Watch on Amazon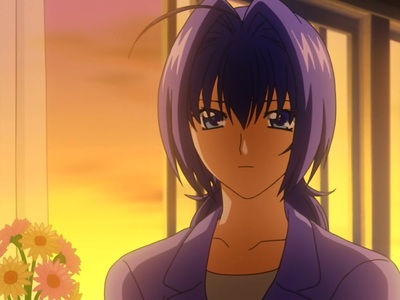 #6 - The Past Will Catch Up
Season 1 - Episode 13
Takayuki visits with Haruka. Realizing that three years have passed and things change, she asks him if he's dating anyone else. He tells here there's no one. But when Mitsuki visits at the young girl's request, Haruka learns the truth. Upset, she throws Mitsuki out of the room. Haruka wants to know why she lost three years, and why she woke up now with everything all screwed up. But most of all, she wants that time back, the three years that she slept through.
5 votes
Watch on Amazon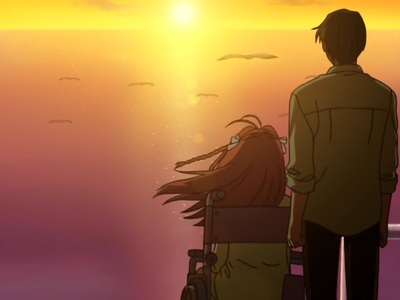 #7 - Mayauru's Gift
Season 1 - Episode 14
Haruka, having accepted things as they are and dedicated to her rehabilitation, has gained new confidence. She tells Takayuki that they must part ways, thanking him for the memories – their life together was like a dream. The young man resolves to fix things with Mitsuki, realizing that he needs her, that he truly loves her. Having searched everywhere for Mitsuki, Takayuki finally finds her and confesses his love and his desire that she always be by his side.
5 votes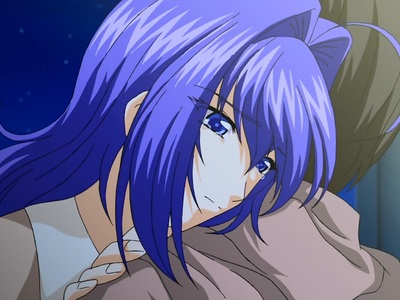 #8 - Always Second Thoughts
Season 1 - Episode 7
As Takayuki spends more and more time at the hospital, his old feelings for Haruka begin to resurface. When Akane walks in and discovers the two in a romantic embrace, she accuses Takayuki of playing with her sister's feelings. Mitsuki, upset by her suspicions that the young man still loves his high school sweetheart, makes matters worse with a night out on the town. Both of them distraught and distracted with recent events, words are spoken which cannot be taken back…
4 votes
Watch on Amazon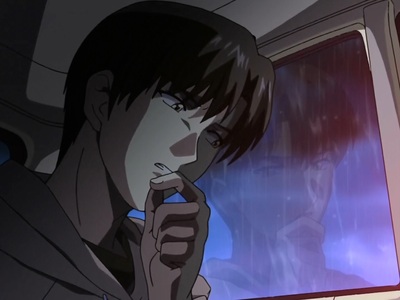 #9 - Old Scars are New
Season 1 - Episode 8
As Takayuki begins to enjoy the fantasy more than the reality, Mitsuki becomes suspicious and decides to visit Haruka herself. All the young girl can talk about is their "shared" beau and her love for him. That evening Mitsuki presents Takayuki with an ultimatum, forcing him to end his daily visits. Instead of getting better, their home life gets much, much worse. One rainy evening at the restaurant, Takayuki sees Akane across the street and worried, heads straight to the hospital.
5 votes
Watch on Amazon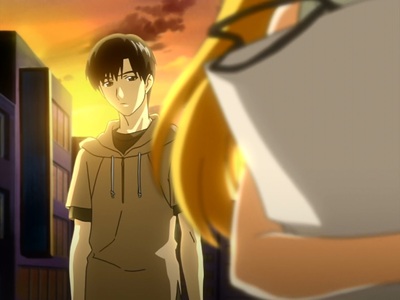 #10 - Unraveling
Season 1 - Episode 9
Everyone seems distracted as of late… Takayuki searches the city over for a children's book he once bought Haruka. He doesn't seem to have even the slightest interest in the promotion being offered to him at the restaurant. Mitsuki can't concentrate at work and has taken up some serious drinking. Shinji is chasing yet another woman and doesn't have time to listen to her woes, but over drinks a few nights later confesses to having feelings for the miserable Mitsuki
5 votes
Watch on Amazon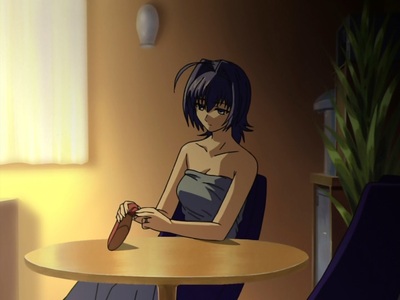 #11 - Where the Blame Lies
Season 1 - Episode 11
The entire world has gone crazy! Mitsuki has seduced Shinji, taking advantage of his feelings for her, and is now faced with regrets. Haruka's collapsed back into a coma to protect her from the emotional overload, and all they can do at this point is continue to shelter her from the outside world. Akane, taking on the guilt for their combined mistakes, has disappeared and is no where to be found. And Takayuki's illness has progressed to the point of collapse…
5 votes
Watch on Amazon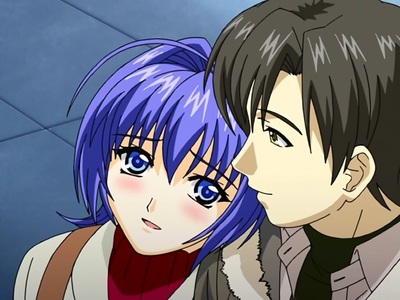 #12 - Moving On
Season 1 - Episode 3
Three years have passed since the tragic accident. Even though Takayuki, Mitsuki, and Shinji have continued their lives; Haruka has been stuck in a coma and left in the hospital. Has the group of friends been separated forever? Will a love blossom even through these dark times? Just when things seem to be getting back to normal, there's a reminder that darkness still waits just around the corner.
5 votes
Watch on Amazon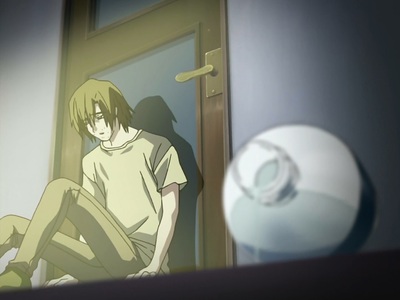 #13 - Lead Astray
Season 1 - Episode 5
It's been a year since the accident and Takayuki is in a deep rut of grief. Mitsuki does everything she can to keep his spirits up, but it seems as if nothing can jar him from his dark state. After a breakdown at the hospital, Takayuki is banned from visiting Haruka by her parents. In an attempt to comfort him, Mitsuki ends up confessing her love for Takayuki, only to have Akane find out about her betrayal in the worst possible way.
5 votes
Watch on Amazon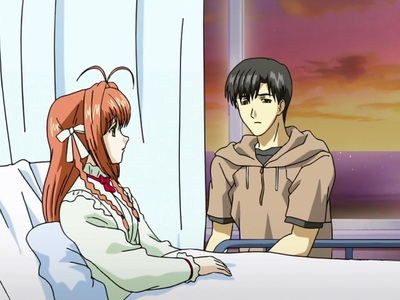 #14 - Wishing
Season 1 - Episode 6
Haruka's condition has them all living out a warped high school daydream, as they are forced to act as if the past three years haven't occurred. For the young girl's sake, Takayuki has vowed to visit her every day at the hospital and continue this façade. Remembering that Haruka was once the most important thing in his life, he wonders if she still is. When Mitsuki attempts to visit Haruka at the hospital, Akane stops her and yells at her for being selfish, chasing her off.
6 votes
Watch on Amazon