The BEST Episodes of Ross Kemp On Gangs
Every episode ever - ranked by fan votes!
Last Updated: Dec 2, 2019
'Ross Kemp on Gangs' sees former star of BBCs Eastenders and journalist Ross Kemp travelling the world and meeting with some of the most dangerous people in the world. Thanks to the determination and dedication of the team that made this series, it was rightly awarded a BAFTA in 2007 for 'Best Factual Series'.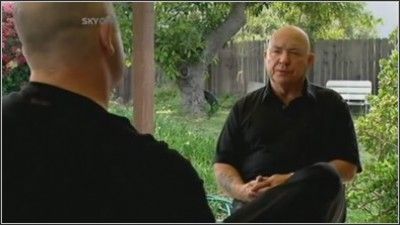 #1 - USA (California)
Season 1 - Episode 3
Orange County, California, regarded as the birthplace of American skinheads. The recent amalgamation of various factions has led to the creation of the Orange County Skinheads where Ross gets to grips with the impact of this group on a concerned community.
22 votes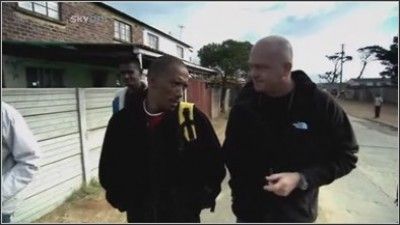 #2 - South Africa
Season 2 - Episode 4
Ross explores the dark heart of the country's ferocious Number's Gang that thrives on over-crowded prisons. In Pollsmoor High Security Prison Ross experiences the terrifying sensation of incarceration among vicious murderers, rapists, and violent armed-robbers.
7 votes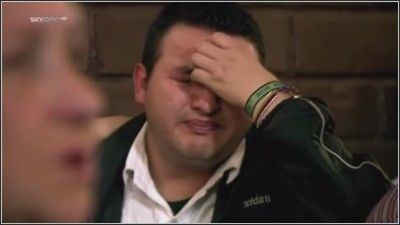 #3 - Colombia
Season 3 - Episode 3
For decades Colombia has been embroiled in civil war as paramilitary and guerilla forces fight for control. What isn't widely known is the part gangs play in this conflict and Ross meets with the most secretive of them all, the Sicarios.
18 votes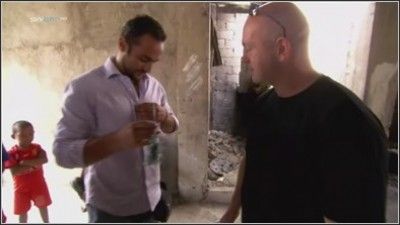 #4 - East Timor
Season 3 - Episode 4
East Timor's Sacred Heart and Seven Seven gangs have brought the country to the verge of collapse. More than two-thirds of Timorese youth are believed to be involved in gangs. Crude and, at times, primeval, members undergo bizarre initiation rituals where roots are implanted in their chests to make them believe they are invincible. Ross travels with the United Nations peacekeepers as they witness this youthful nation's descent into anarchy.
15 votes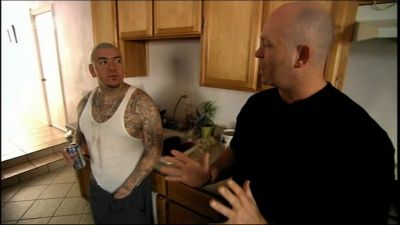 #5 - Los Angeles
Season 4 - Episode 1
Described as the "gang capital of the world" by its own mayor, Los Angeles has over 1,000 gangs and 100,000 gang members. Ross arrives in LA in the midst of a turf war, as the infamous Bloods and Crips appear to be fighting a losing battle with Latino gangs for control of the streets.
31 votes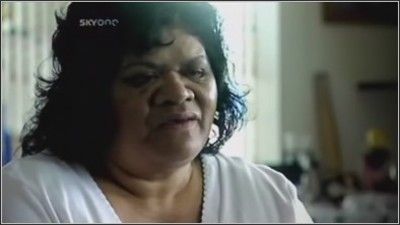 #6 - New Zealand
Season 1 - Episode 2
Ross explores the violent underworld beneath the rolling hills and sweeping valleys of one of the most beautiful countries on earth. He tracks down The Mongrel Mob who are responsible for countless violent assaults.
22 votes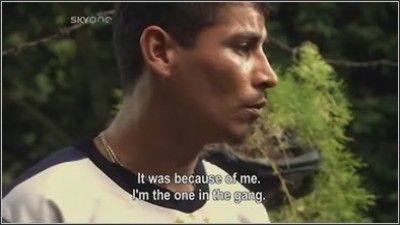 #7 - El Salvador
Season 2 - Episode 1
San Salvador Ross wastes no time immersing himself in the dangerous world of the Mara Salvatruchaor MS13 gang. "El Salvador has a level of violence that far exceeds any other country I've been to," says Ross, "there are on average 11 murders a day in a country with a population smaller than London."
15 votes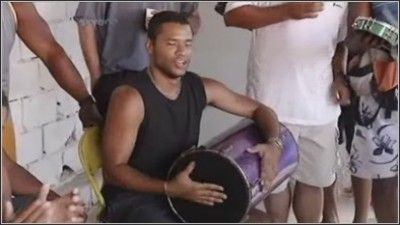 #8 - Brazil
Season 1 - Episode 1
In Rio de Janeiro, Ross examines the war waging not only between the authorities and the drugs trade, but the rival gangs are locked in bitter feuds for control of the slums. Ross goes to the heart of the troubled regions to uncover how far things have gone and if there is any way back.
23 votes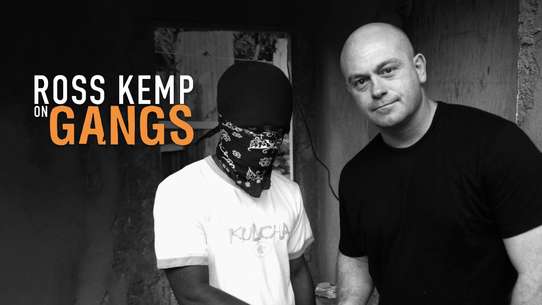 #9 - A Kenya Special
Season 4 - Episode 4
Ross Kemp and his documentary team travel to Kenya to investigate the Mungiki, an outfit labelled as the most dangerous 'gang' in Africa.
23 votes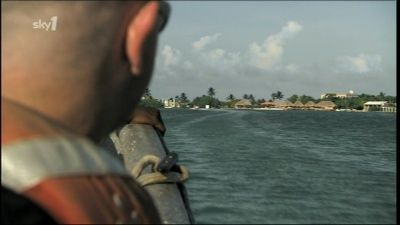 #10 - Belize
Season 4 - Episode 3
"Belize was the first place I was ever given a hand grenade by a gang member". Ross Kemp. Fuelled by unemployment and a rampant drugs trade, gangs are battling a turf war in the slums. Ross meets the gangs that control the streets and sees a fraction of the weapons that make this city so violent.
21 votes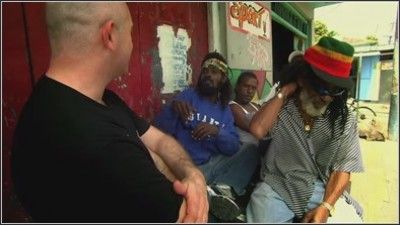 #11 - Jamaica
Season 3 - Episode 1
Jamaica boasts the highest murder rate in the world. Ross investigates the two Yardie gangs at the heart of the killings; with 10,000 members between them.
19 votes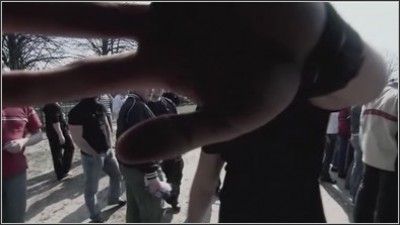 #12 - Poland
Season 3 - Episode 2
Ross travels to Poland to visit the Polish Neo-Nazi football hooligans have become some of the most feared gangs in Europe. Ross joins an elite police riot squad as they escort a notoriously violent hooligan gang and travels to Gorzów, to meet the leaders of the brutal Stilon Fighters.
23 votes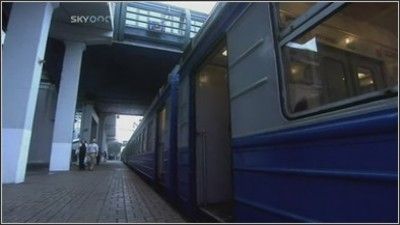 #13 - Russia
Season 2 - Episode 2
Ross infiltrates Moscow's vicious Neo-Nazi gangs to discover who is behind a recent wave of racist attacks and hate crimes; and uncovers the extent to which these National Socialist groups are gaining power in the country.
14 votes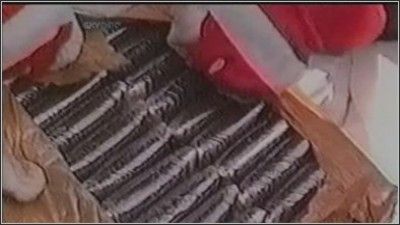 #14 - London
Season 1 - Episode 4
Ross Kemp visits London to investigate the multi cultural society that breeds international organised crime. Ross also speaks to ethnic minorities that feel they are alienated by society and the system.
19 votes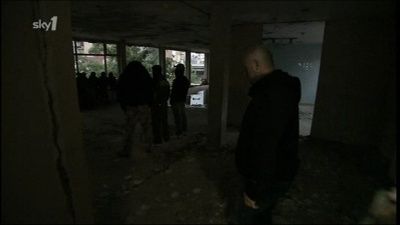 #15 - Bulgaria
Season 4 - Episode 2
Ross travels to Sofia and Plovdiv, to explore the secretive world of Bulgaria's gangs and spend time with Roma families to understand what it means to be a member of a Gypsy gang; who are reportedly involved in people trafficking, the sex trade and pick pocketing.
21 votes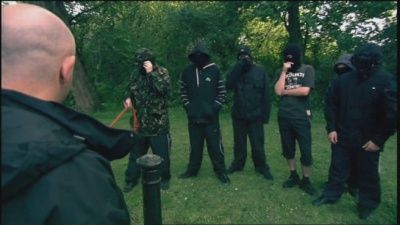 #16 - Liverpool
Season 4 - Episode 5
In Liverpool Ross asks whether the city deserves its reputation for gang and gun violence. He seeks to discover what lies behind the code of silence that makes police work so difficult, a 'code' so strong that it influences the way police and the law operate in gang-related cases.
17 votes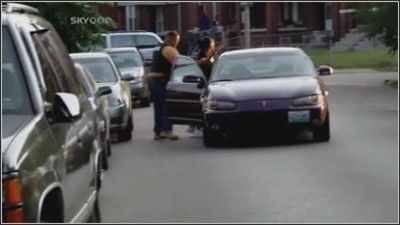 #17 - USA (St Louis)
Season 2 - Episode 3
Ross's examines Middle America's gang culture with a visit to St. Louis, Missouri; where he takes a look at how an average Midwestern municipality where in a population of 342,000 people, there are around 380,000 guns – and many of these are in the hands of gang members.
23 votes