The BEST Episodes of Rail Wars!
Every episode ever - ranked by fan votes!
Last Updated: May 28, 2020
The "dream railway paradise entertainment" story is set in a parallel world where Japan did not privatize its national railways. Naohito Takayama is an ordinary high school boy who dreams of a comfortable future working for the top-rated Japanese National Railways. He is assigned as a trainee in the Railways Security Force full of odd characters such as Sakurai, a troublemaker who hates men. On top of that, an extremist group called "RJ" plots to privatize the Japanese National Railways.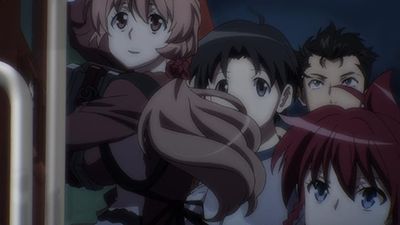 #1 - Thank You
Season 1 - Episode 9 - Aired Aug 29, 2014
The K-4 continues the treacherous route in the old train car hurtling down the old tracks on Usui Pass to get the transplant organ to the hospital at the end of the route on time.
41 votes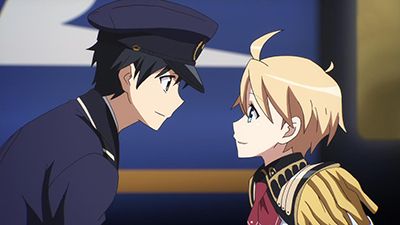 #2 - Will You Keep It a Secret?
Season 1 - Episode 10 - Aired Sep 5, 2014
A prince comes to visit Japan for a sister city naming ceremony, and had already planned to ride the Hokutosei from Tokyo to Nagasaki, because he's a diehard train enthusiast.
39 votes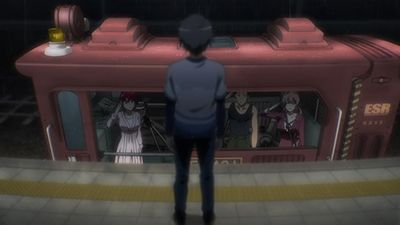 #3 - I'll Do It!
Season 1 - Episode 8 - Aired Aug 22, 2014
Naoto incurs the wrath of every woman in his immediate proximity through no fault of his own, and the mood is very unpleasant.
44 votes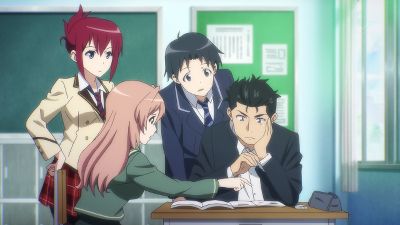 #4 - Welcome to K4!
Season 1 - Episode 1 - Aired Jul 4, 2014
Takayama Naoto is a high school second-year who dreams of being a train conductor. In hopes of getting a job with Japan National Railways, one of the most stable businesses in Japan due to government support, Naoto has applied to an on-the-job training program for students.
61 votes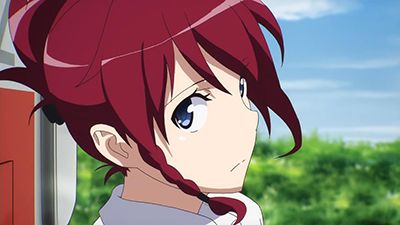 #5 - Count Me In
Season 1 - Episode 11 - Aired Sep 12, 2014
40 votes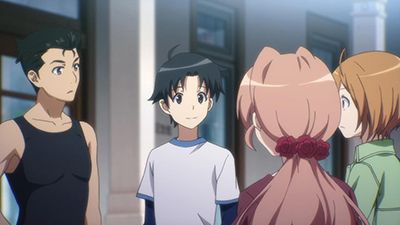 #6 - You Look Good in That.
Season 1 - Episode 7 - Aired Aug 15, 2014
Team K-4 is invited to take part in a railway security advanced training course in Karuizawa featuring the steep Usui Pass, and they all get on board for different reasons.
46 votes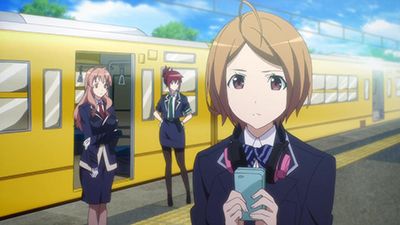 #7 - It Was Cool
Season 1 - Episode 3 - Aired Jul 18, 2014
Takayama's friend, Mari Sasshō, works in a restaurant near the defense headquarters. While eating lunch, she serves them and is introduced to everyone. She will also be attending the same Academy. The next day, Sasshō's friend Kaori goes missing and she requests the Defense Four's help finding her. They go through reports to no success and Sasshō ends up hearing Kaori's phone ringtone in the lost and found. She listens to an audio recording on the phone and hears the sound of waves and specifics to a certain station with her excellent hearing. They search through warehouses along the line and fine her tied up as the witness of a crime scene. They take down the criminals and take Kaori to the hospital.
49 votes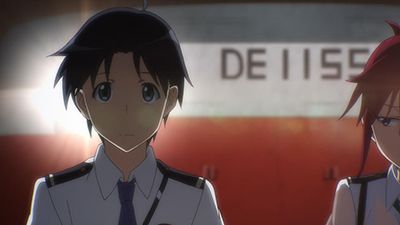 #8 - Quit Staring
Season 1 - Episode 5 - Aired Aug 1, 2014
After Takayama's morning shooting practice with Sakurai, the Defense Four (Takayama, Sakurai, Iwaizumi and Haruka) are tasked with finding the Tokyo station bomber's accomplice. Takayama and Sakurai find and pursue him, waiting for backup from the public safety force (PSF). They loose him after he exits the train and runs into a forest and end up spending the night at a station together. Thanks to this, Takayama misses a trip he was planning. In the morning, they find him attempting to board a train at the station. The bomber leaves behind a bomb on the tracks and gets away again. Takayama has Sakurai shoot the rock fall sensors to signal an approaching train. The criminal is later caught by the PSF and they arrive back safely. Sakurai insists on giving Takayama more training, irritating Haruka in the process.
47 votes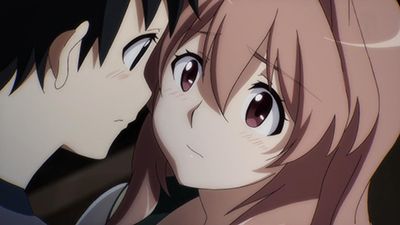 #9 - I'll Protect You.
Season 1 - Episode 6 - Aired Aug 8, 2014
The Defense Four are detained to their homes for a week due to the events of the previous episode. Takayama receives a letter with the text "Today could be your last day." Takayama calls Sakurai for assistance. Sakurai does not answer so he instead calls Haruka. Sakurai spots Haruka on the way to meet Takayama in Akihabara. After seeing the letter, Haruka suggests the sender could be an accomplice of the bomber of the Ashio Line. They are interrupted by a JNR mascot, Tsubarail and move to a different location. Sakurai calls Takayama back but during their conversation, a gust of wind surprises Sakurai and her phone breaks when she drops it. Sakurai spots them again while walking out of the phone repair shop. She shoots Takayama out of jealousy. Haruka and Takayama mistake this for a sniper and continue running away from Sakurai, who they mistake for the accomplice. Sakurai is also tailed by a police officer for shooting a gun in public. Takayama stumbles and falls on top of Haruka after climbing a fence. They fall on a supply of cat food and are later surrounded by cats, lured by the smell of the cat food. Sakurai finds remains of Haruka's clothes and tracks them. Takayama and Haruka seek refuge in the Transportation Museum. Iida and Gonō find Sakurai out on the streets but they are interrupted as Gonō recives a call that the alarm system at the Transportation Museum was tripped. Thieves also seem to have broken in to the Transportation Museum but they are stopped by Sakurai. It is revealed that Takayama and Haruka met eight years ago in the museum when she was trapped in a closet. Takayama came to her rescue then. After the thieves are taken care of, they find out that the letter was just an advertisement for JNR Life Insurance.
48 votes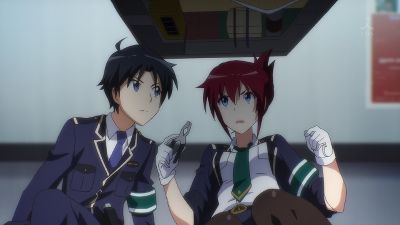 #10 - Just Let Me for a Little
Season 1 - Episode 2 - Aired Jul 11, 2014
Having qualified for on-the-job training, Naoto is assigned to K4, the Tokyo Central Railway Security 4th Guard Team. Waiting for him there are his partners from JNR Central Academy: Aoi, Haruka, and Sho. They immediately set about their work at Tokyo Station, but as if being teamed up with the gruff Aoi didn't worry him enough, Naoto is increasingly anxious as he watches the Tokyo Public Security Mobile Police set out on a mission.
55 votes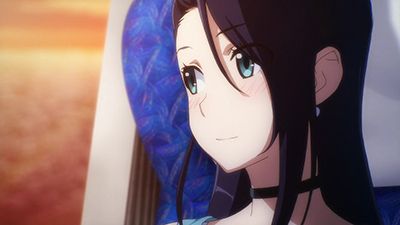 #11 - I Think I'm In Love
Season 1 - Episode 4 - Aired Jul 25, 2014
The Defense Four are assigned as the JNR idol Noa Kashima's guards during a performance on the beach. After guarding her from a fan at the station, Takayama faints. As thanks, Kashima gives him her stamp collection book. During a practice session, flash paper (Nitrocellulose) is burnt as a threat to Kashima's performance. The following day, during the performance, the criminal, disguised as a member of staff, attempts to run on stage and stab Kashima. Thanks to Iida's quick thinking, they manage to play it off as a performance. Takayama gets stabbed, but is saved by the stamp book in his chest pocket. In the end, it seems that Kashima develops romantic feelings towards Takayama.
48 votes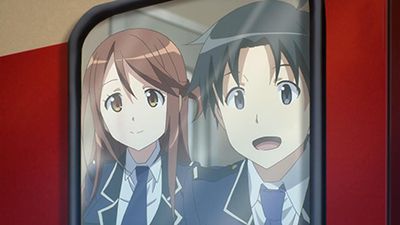 #12 - Everyone's Waiting
Season 1 - Episode 12 - Aired Sep 19, 2014
40 votes