The BEST Episodes of People Just Do Nothing
Every episode ever - ranked by fan votes!
Last Updated: Jan 31, 2020
This mockumentary goes behind the microphone of Kurupt FM - the second most popular pirate radio station in West London, receiving up to eight texts per show and playing the finest in UK garage and drum 'n' bass. Co-founded by the MC Sniper and DJ Beats in 2002, the station has now built up a following of over a hundred people and has attracted the attention of the BBC who are making a documentary about the lives of those behind Kurupt FM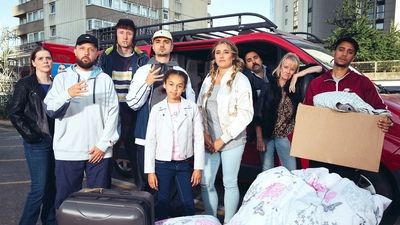 #1 - Outro
Season 5 - Episode 6 - Aired Dec 17, 2018
It's the end of Kurupt FM, and as Grindah bids farewell to Brentford, Beats has planned a final send-off before his big move. Miche has high expectations for her leaving do at the salon and Chabuddy starts up a new business venture. Steves reaps the benefits of his new gardening skills and gains a new flatmate.
22 votes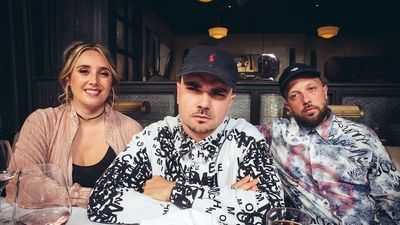 #2 - Getting Old
Season 5 - Episode 5 - Aired Dec 10, 2018
It's Grindah's birthday and Miche has planned a meal with the whole gang. Keen to prove they're not getting old and out of touch, the Kurupt boys plan an impromptu screening of their music video at a student party. Steves helps Chabuddy drown his sorrows and discovers his community service has some perks.
21 votes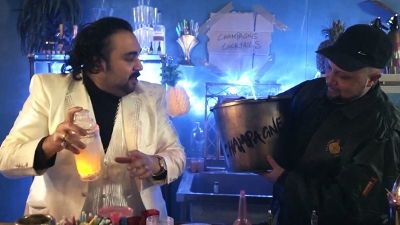 #3 - Clubnight
Season 2 - Episode 5 - Aired Aug 12, 2015
It's the opening night of Chabuddy's new club, the Champagne Steam Rooms. The Kurupt FM crew prepare for their headliner set, while Miche sweats over a life-changing decision.
77 votes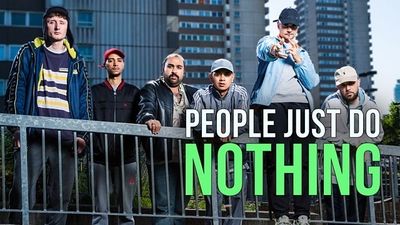 #4 - Car Boot
Season 5 - Episode 1 - Aired Nov 12, 2018
Kurupt FM has been raided, and the boys have resorted to desperate measures to stay on the air. They attempt to raise money at a car boot sale to replace their seized equipment with the help of Chabuddy G, who has a new money-making scheme. Meanwhile, Miche gets some bad news from the council and Carol has a new love interest.
30 votes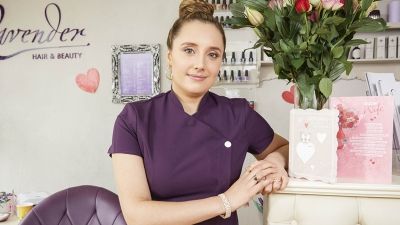 #5 - Valentimes
Season 3 - Episode 6 - Aired Sep 21, 2016
Miche wonders if there's any chance of her and Grindah getting back together.
59 votes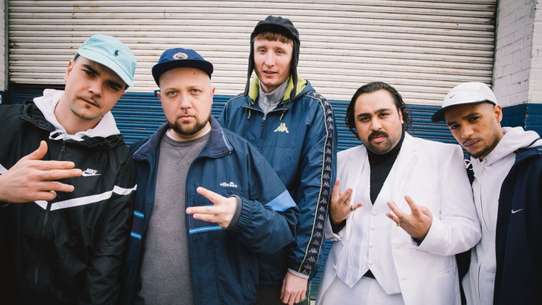 #6 - Slipping
Season 4 - Episode 1 - Aired Aug 15, 2017
Comedy. Grindah and Steves' non-stop bender starts to grate on the rest of Kurupt FM. Meanwhile, Miche is thriving and sets her sights on a modelling career for her and Angel. Chabuddy takes Beats shopping for baby stuff. Tensions at the station reach breaking point when a rival radio station is discovered and the boys try to prevent Grindah spiraling out of control.
59 votes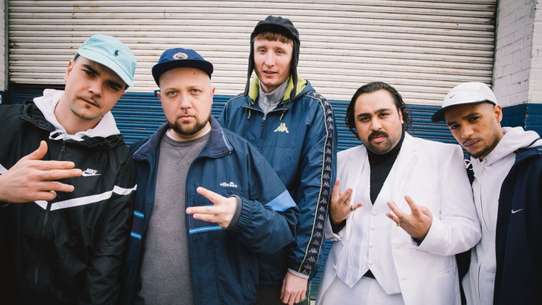 #7 - The Wedding
Season 4 - Episode 6 - Aired Sep 19, 2017
The big day has arrived - Kurupt FM's first daytime rave! But first there is a wedding to get out of the way. Will Miche get the perfect fairy-tale wedding she has always dreamed of? With Grindah as the groom, Beats as best man and Chabuddy providing the 'decor' what could go wrong?
52 votes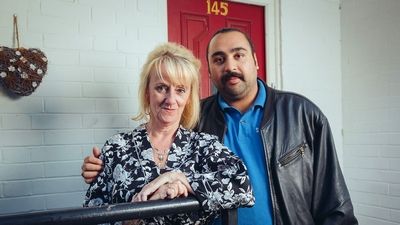 #8 - Definitely Asthma
Season 5 - Episode 4 - Aired Dec 3, 2018
Grindah has developed a mysterious illness which flares up whenever Essex is mentioned - convinced it is asthma, he visits the doctor. Steves has an important visit from his probation officer and must disguise any signs of radio at Kurupt FM. The cracks start to show in Chabuddy and Carol's relationship as his side business gets him into trouble at work.
21 votes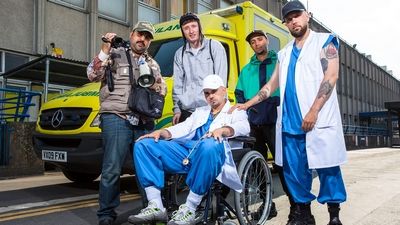 #9 - Music Video
Season 5 - Episode 3 - Aired Nov 26, 2018
The Kurupt FM lot decide to film a music video for Heart Monitor Riddem - which is set to be their big break - and enlist Chabuddy as director, but when his vision doesn't go to plan they are forced to improvise. The stakes have never been higher for Beats, while Miche and Roche travel to Essex to view a potential flat.
25 votes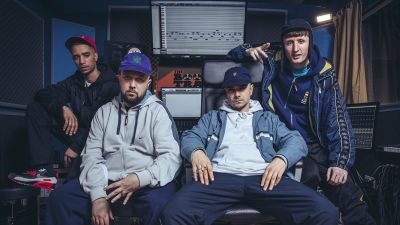 #10 - Dubplate
Season 3 - Episode 1 - Aired Aug 17, 2016
The Kurupt FM boys decide it's time to make a new track. They hire a studio and get to work, but will an hour be enough time?
78 votes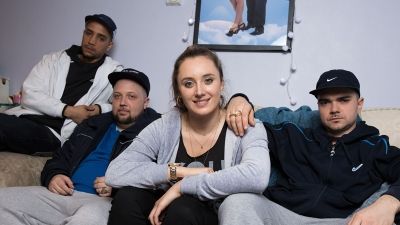 #11 - The Godfather
Season 2 - Episode 1 - Aired Jul 15, 2015
As a proud legal guardian to Roche's son Craig, Beats feels that he's up to the task of making godfather and wants to prove it to Grindah. Meanwhile, Miche has designed some souvenir t-shirts to mark the occasion and she's enlisted the help of local entrepreneur Chabuddy G to print them.
79 votes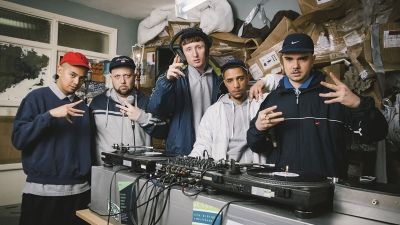 #12 - Weed Drought
Season 2 - Episode 3 - Aired Jul 29, 2015
After unsuccessful attempts to source anything to smoke, the boys decide to take matters into their own hands. Meanwhile, Chabuddy G has printed all of his counterfeit designer t-shirts and is preparing to sell them at the local market. At the salon, Miche has difficulty containing her jealousy when her rival gains her hairdressing certificate - especially since Miche feels she has more natural talent.
78 votes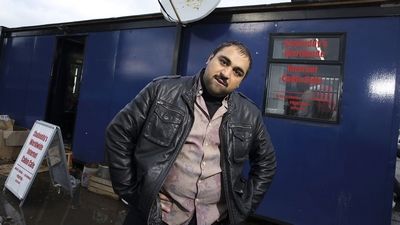 #13 - The Website
Season 1 - Episode 4 - Aired Aug 3, 2014
Plans are being made for a Kurupt FM website, with the crew calling on the internet expertise of Chabuddy G. Meanwhile, Grindah's girlfriend Miche is struggling to fill time as Angel starts school.
65 votes
Writers:
Steve Stam, Allan Mustafa
#14 - Court Case
Season 3 - Episode 3 - Aired Aug 31, 2016
Kurupt FM find themselves heading to court.
74 votes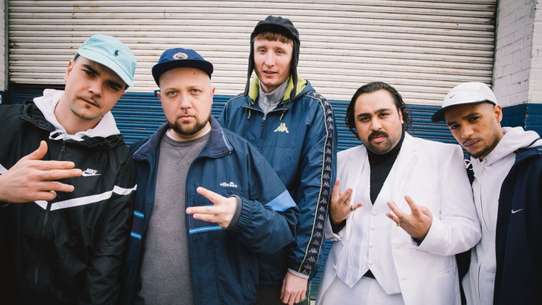 #15 - Bosses
Season 4 - Episode 4 - Aired Sep 5, 2017
Kurupt FM is back to normal after Grindah's return, until Steves shows up with a hostage from the rival station, Kold FM. Meanwhile, Angel auditions for her school play and Miche becomes fixated with her role as a "Mumager", and Chabuddy starts a new job in a shop - but struggles with the employee pecking order. Forced into dealing with a hostage situation, Grindah invites their rivals to a mafia style sit down in the local Italian restaurant.
55 votes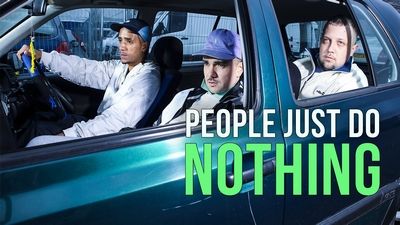 #16 - Secret Location
Season 1 - Episode 1 - Aired Jul 20, 2014
Kurupt FM's secret location is threatened after complaints about noise from the neighbour. The crew call on local entrepreneur Chabuddy G to help them find a soundproofing solution.
114 votes
Writers:
Steve Stam, Allan Mustafa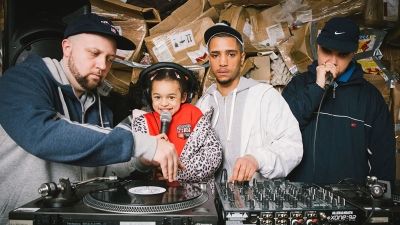 #17 - The Babysitter
Season 2 - Episode 2 - Aired Jul 22, 2015
Angel would rather spend the day at her Nana's house rather than with Grindah, so he sets out to prove he is more fun. While Beats is left in charge of Kurupt FM, Grindah takes care of babysitting duties. Chabuddy G decides to take his t-shirt printing business to the next level and hires a warehouse for the manufacturing process. He then decides he needs to recruit some workers.
75 votes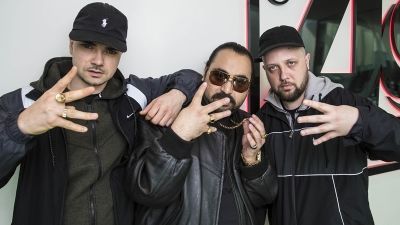 #18 - Record Deal
Season 3 - Episode 2 - Aired Aug 24, 2016
With Chabuddy G as their music mogul Manager, Kurupt FM attempt to get a record deal. In need of a pay rise to pay for the upcoming wedding, Miche needs to pass a hairdressing test and decides to enlist the help of Steves as her hair model. Beats attends an expectant parents course.
77 votes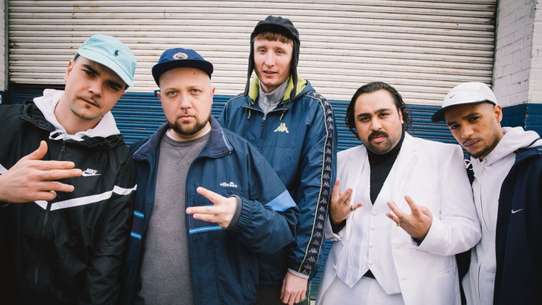 #19 - Stags and Hens
Season 4 - Episode 5 - Aired Sep 12, 2017
The wedding is back on, and the Kurupt FM crew are out on the town for the stag party. Beats makes a rookie error when booking a stripper, Grindah gets cold feet, and Chabuddy finally has some good luck. Miche's classy karaoke hen do begins with a limo ride round Brentford but goes awry when her ban on penis accessories goes unheeded and the girls start demanding a stripper.
59 votes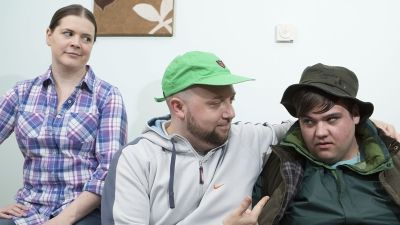 #20 - Promotion
Season 2 - Episode 4 - Aired Aug 5, 2015
Chabuddy prepares for his latest business venture and Grindah has a big announcement for Miche. Meanwhile, Beats takes Craig on a father and son fishing trip.
76 votes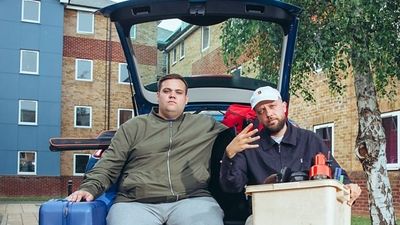 #21 - Internet Radio
Season 5 - Episode 2 - Aired Nov 19, 2018
With the station back up and running, Kurupt FM decide to have a go at live streaming to widen their fan base. Craig introduces Beats to the world of higher education and there is trouble in paradise for Chabuddy. Miche is waiting for the right time to tell Grindah about the move but has a plan to make it easier on Angel.
29 votes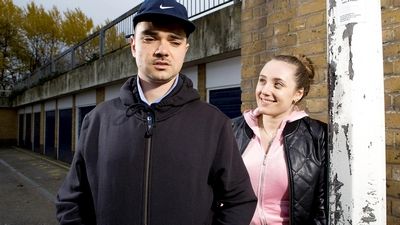 #22 - Angel's Birthday
Season 1 - Episode 2 - Aired Jul 27, 2014
Grindah is preparing a special party to celebrate Angel's fifth birthday but doesn't know where to start. Meanwhile, to appease his girlfriend, Beats has agreed to attend a job interview at Tie One, a local tie shop.
92 votes
Writers:
Steve Stam, Allan Mustafa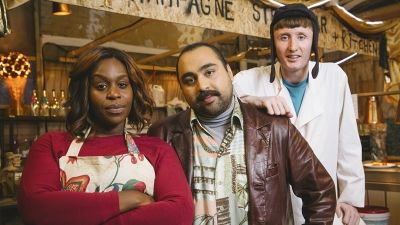 #23 - New Friends
Season 3 - Episode 4 - Aired Sep 7, 2016
Beats's new friend Darren causes friction at the station. Miche surprises Roche with an impromptu baby shower but when conversation turns to the wedding, a few home truths begin to reveal themselves. Chabuddy decides to turn his bar into a restaurant and employs a very cheap new member of staff.
72 votes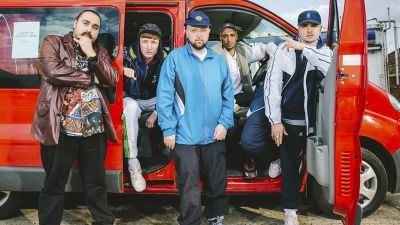 #24 - Ipswich
Season 3 - Episode 5 - Aired Sep 14, 2016
Chabuddy organizes for Kurupt FM to perform at a club in Ipswich. With emotions running high and groupie action on the cards, only Steves's travel sickness can kill the vibe now. Back in Brentford, Miche goes out for her first ever work drinks.
65 votes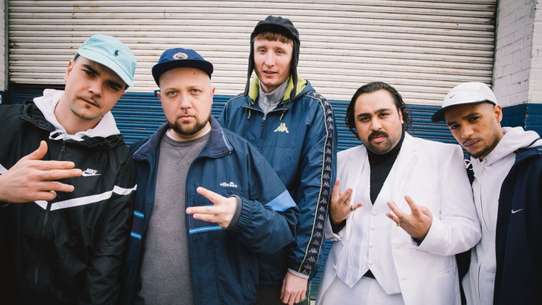 #25 - Rivalry
Season 4 - Episode 2 - Aired Aug 22, 2017
A reluctant Beats is left to deal with the escalating beef with Kold FM. With snitching definitely not an option, how will they take down their rivals? Miche has begun living vicariously through social media, while Grindah's plan to win her back is interrupted by some unwelcome guests. Roche goes back to work, and Steves decides to carry out some tests to see if baby Robyn truly is his reincarnated nan.
57 votes