The BEST Episodes of National Geographic Documentaries
Every episode ever - ranked by fan votes!
Last Updated: May 25, 2021
Go behind the scenes of life on our planet with National Geographic videos. Share the wonder of the natural world with educational animal videos for kids. Let National Geographic be your all-access pass with documentary videos about the U.S. State Department, the Gulf of Mexico oil spill, or 9/11. Experience the past coming to life with culture and history videos, and engage more deeply with the present with science and nature.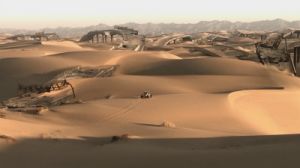 #1 - 2210: The Collapse?
Season 2010 - Episode 12 - Aired Sep 18, 2010
In the year 2210, scientists uncover the ruins of a great civilisation – so powerful one could argue it dwarfed anything that came before it. Sifting through the wreckage of cities overtaken by the desert and swallowed up by the sea, they piece together a remarkable story of collapse – the story of what on Earth happened to us. AKA: Doomsday 2210 (UK) Collapse: Based on the Book by Jared Diamond
29 votes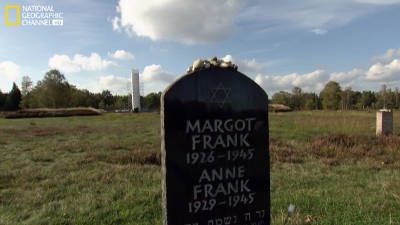 #2 - Anne Franks Holocaust: Final Days Of Anne Frank
Season 2015 - Episode 3 - Aired Mar 22, 2015
Anne Frank's world-famous diary comes to an abrupt end several days before she and her companions in the Secret Annex were arrested on August 4, 1944. This is the story of what happened next, how Anne became absorbed into the horror of the Nazi camp system. Through eyewitness testimony from camp survivors and historic pictures and film, the brutality and horror of Auschwitz, Sobibor and Bergen-Belsen are revealed. Surviving for just 7 months after her arrest, Anne Frank is confronted with disease and depravity while barely missing liberation at these horrific camps. Two of Anne Frank's friends remember both their school days in Amsterdam and the days before Anne's untimely death at Bergen-Belsen in March of 1945 – shortly before the camp's liberation. But Anne's remarkable diary miraculously survived the war and was published by her father, Otto Frank.
29 votes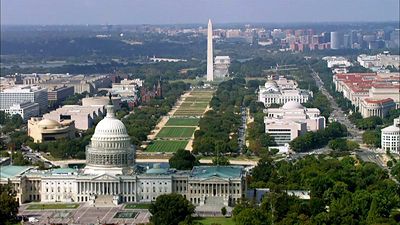 #3 - The National Mall: America's Front Yard
Season 2015 - Episode 8 - Aired Apr 21, 2015
The United States' National Mall is an urban park unlike any other in the world, a landscape that seems so timeless and eternal it's easy for visitors to forget that it is actually man-made. Now, for the first time, a National Geographic/PBS Special will bring the surprising story of the Mall's creation and evolution to a national audience. Using a mixture of contemporary and archival footage, state-of-the-art graphics and exclusive aerials shot within highly restricted airspace, this hour will trace the Mall's — and the country's — transformation from fields and farmland to national icon.
29 votes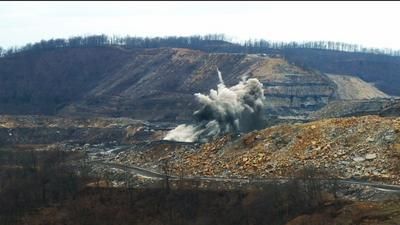 #4 - From the Ashes
Season 2017 - Episode 10 - Aired Jun 25, 2017
From the Ashes captures Americans in communities across the country as they wrestle with the legacy of the coal industry and what its future should be under the Trump Administration. From Appalachia to the West's Powder River Basin, the film goes beyond the rhetoric of the "war on coal" to present compelling and often heartbreaking stories about what's at stake for our economy, health, and climate. The film invites audiences to learn more about an industry on the edge and what it means for their lives.
29 votes
Writers:
#5 - Samurai Sword
Season 2007 - Episode 10 - Aired Jan 27, 2007
A weapon so technologically perfect in structure, so formidable in strength and so beautiful in creation. This high definition one hour special is the inside track on the World's most influential weapon. For over a thousand years this weapon dominated the battlefields of Japan, instilled fear and terror into every enemy it faced, and created a new spiritual way of life that lasts through to the present day. The Samurai sword – a weapon so technologically perfect in structure, so formidable in strength and so beautiful in creation. For the first time unique access has been granted and we travel into the core of the ancient foundries, sword-smiths and fighting schools to reveal what makes the so-called perfect sword. This is a no holds barred look at one of the most iconic man-made objects ever forged. Join us as we take the inside track on the making of the legend that is the Samurai Sword.
29 votes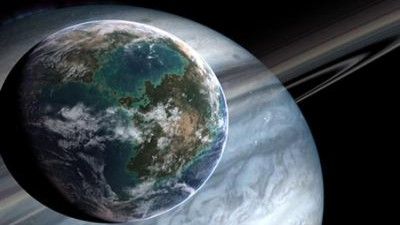 #6 - Alien Earths
Season 2009 - Episode 29 - Aired Aug 23, 2009
Join leading astronomers on a visual journey beyond our solar system in search of planets like Earth. Using CGI animation, we'll explore bizarre worlds that stretch our imagination: planets with iron rain and hot ice, with diamonds everywhere, and endless oceans of gas. Planets with abnormal orbital patterns and planets with no pattern at all that drift alone in the Milky Way. Planets so strange we never could have predicted them before. Could life exist there?
29 votes
Writers:
Dana Berry

,
Ray Villard

,
Steven Reich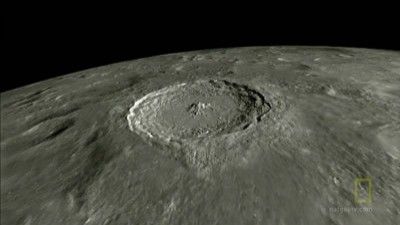 #7 - Direct from the Moon
Season 2009 - Episode 30 - Aired Nov 5, 2009
With stunning footage from the Kaguya lunar orbiter, NGC reveals images of the moon and Earth like never seen before, and unlocks the secrets of 4.5 billion years of Earth, moon and solar system history.
29 votes
Writers: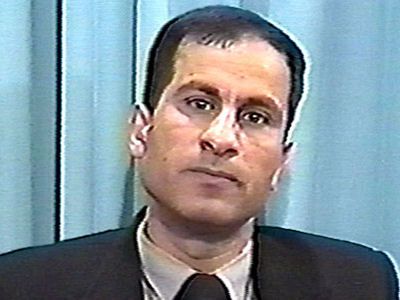 #8 - Triple Cross: Bin Laden's Spy in America
Season 2006 - Episode 5 - Aired Aug 28, 2006
This is the true story of Egyptian spy Ali Mohamed. He infiltrated U.S. intelligence agencies, including the CIA and FBI, and joined the U.S. Army. At the same time, he took orders from the Egyptian Islamic Jihad terrorist organization and later joined forces with al Qaeda. He trained Osama bin Laden's jihadist warriors and helped plan terrorist attacks including the 1998 African embassy bombings
29 votes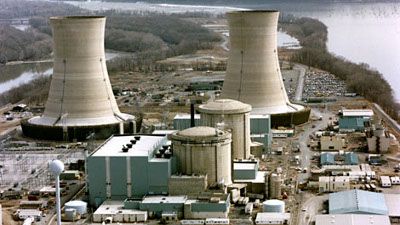 #9 - Minutes to Meltdown: Three Mile Island
Season 2011 - Episode 7 - Aired Mar 19, 2011
Pennsylvania's Three Mile Island nuclear plant seems peaceful now, but 32 years ago, it brought America close to catastrophe. Tens of thousands of people fled their homes -- and the health and safety of hundreds of thousands hung in the balance.
29 votes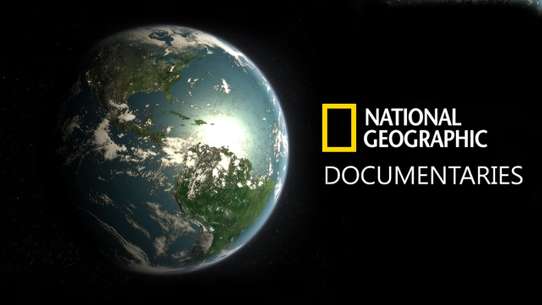 #10 - American Mansion: Secrets of the Rockefeller Estate
Season 2012 - Episode 41 - Aired Oct 12, 2012
29 votes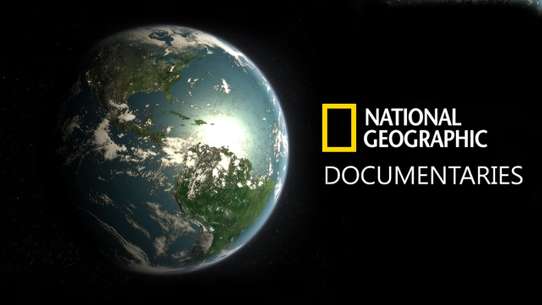 #11 - Hitler's Death Squad
Season 2015 - Episode 33 - Aired Sep 27, 2015
This documentary retraces the last year of Hitler's death squad, Das Reich, the infamous Panzer elite division best known for its mass murders in the Ukraine and in Belarus, and its crimes against humanity.
29 votes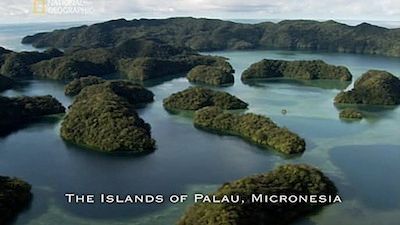 #12 - Lost Tribe of Palau
Season 2007 - Episode 13 - Aired Aug 2, 2007
National Geographic Scientist Uncovers Treasure Trove of Human Fossils That Could Challenge Rules of Human Evolution Tiny Humans Living as Recently as 1,500 Years Ago Could Rewrite the Timeline for Human Evolution On the final day of his vacation in Palau, National Geographic research grantee and world-renowned paleoanthropologist Lee Berger accompanies a local guide to a hidden cave where he discovers a cache of fossilized human remains. Berger returns to the cave six weeks later with a team of elite scientists and finds not just one human skeleton, but several, unlike any he has ever seen. Measurements show that these people were some of the smallest humans to walk the earth, but they had enormous teeth. Has Berger discovered a lost human species or a tribe of mutants?
29 votes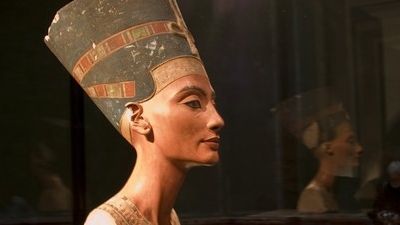 #13 - Nefertiti's Odyssey
Season 2007 - Episode 26 - Aired Jun 23, 2007
There are two strands to this intriguing documentary about the famous bust of the Egyptian queen, which was discovered in 1912 by German archaeologist Ludwig Borchardt. The first is about Borchardt and how he pulled a bit of a swiftie on the Egyptians to get the thing back to Berlin, while the second is about what Nefertiti has been up to lately - being X-rayed and so on in a bid to dispel doubts about her authenticity. The man who connects the strands is Adolf Hitler, who fell in love with the spectacular limestone bust, left, and wanted it to be the centrepiece of a new Egyptian museum in Berlin. The Egyptian government, having realised what it had lost, had been clamouring for the piece's return but Hitler refused, eventually having it hidden away in a salt mine for protection from Allied bombing raids. Rumours have persisted, however, that the bust was swapped for a fake en route to the mine - hence the high-tech examinations. Under the X-ray everything looks OK, but curiously the face beneath the colourful make-up looks older and more wrinkled than the glamorous beauty the world has come to know. Looks like somebody got a makeover.
58 votes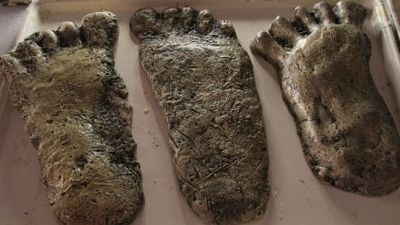 #14 - Hunt for the Abominable Snowman
Season 2011 - Episode 9 - Aired Apr 4, 2011
Across the Himalayas are stories of the yeti, or abominable snowman. Half man, half ape, the yeti is said to roam only the most remote peaks, where people rarely venture. Now, veteran explorer and climber Gerry Moffatt sets out to find proof in a hunt that will test his stamina. As conventional scientific theories challenge ancient beliefs and credible witnesses, he works to separate fact from fiction and find hard evidence that the legend is real.
29 votes
Writers: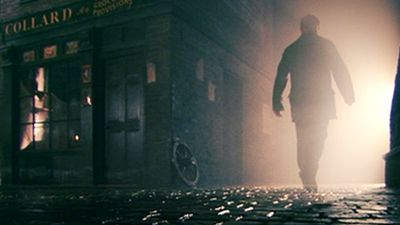 #15 - Finding Jack the Ripper
Season 2011 - Episode 20 - Aired Apr 3, 2011
Could Jack the Ripper have been the world's first trans-Atlantic serial killer? Can 21st century techniques and CGI 3-D autopsies crack this 19th century crime spree, while reversing decades of investigative assumptions? Retired U.K. murder squad detective Trevor Marriott is determined to finally unmask the Ripper and possibly link him to other murders in Europe and the U.S.
29 votes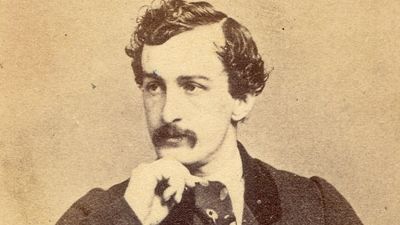 #16 - The Conspirator: The Plot to Kill Lincoln
Season 2011 - Episode 22 - Aired Apr 12, 2011
Mary Surratt was the only woman convicted in Lincoln's assassination, the first female to be executed by the U.S. government and now the basis for Robert Redford's The Conspirator. Just days before the feature film hits theaters, NGC presents a complementary documentary on her role in the 16th president's death. The Plot to Kill Lincoln: The Conspirator weaves together excerpts from the movie with historical records and expert interviews to tell the dramatic story.
29 votes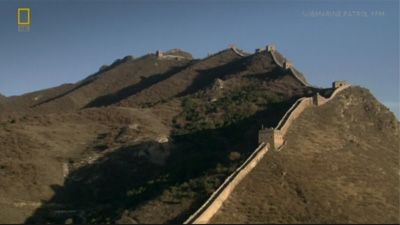 #17 - Trekking The Great Wall
Season 2012 - Episode 3 - Aired Feb 11, 2012
A British writer and historian explores the most remote parts of China's national monument. He questions peasants and herders, experts and scholars, in a bid to learn how long the Great Wall is
29 votes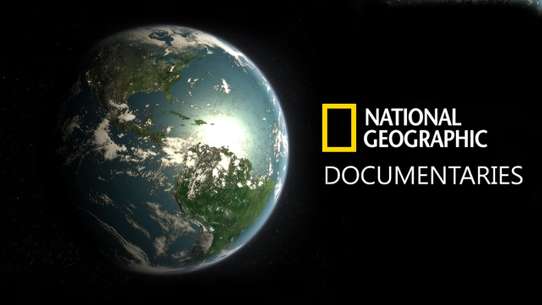 #18 - Surrender: The Nazis' Last Stand
Season 2015 - Episode 52 - Aired Nov 9, 2015
From the D-Day Landings in Normandy to Nazi Germany's surrender, take a look back at the final year of World War Two, the most deadly of all time.
29 votes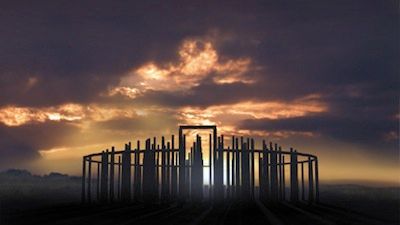 #19 - Stonehenge Decoded
Season 2008 - Episode 1 - Aired May 28, 2008
For 5,000 years, the purpose of this monument has remained a mystery, but archaeologists have uncovered a theory to explain this architectural riddle
58 votes
Writers: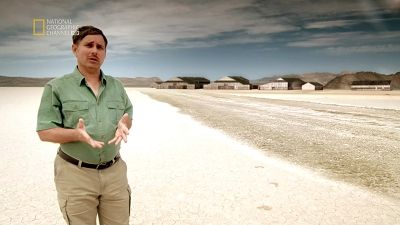 #20 - Area 51 The CIA's Secret Files
Season 2014 - Episode 42 - Aired Dec 1, 2014
"Area 51: X Files" utilizza documenti declassificati della CIA per presentare un documentario autorevole e attendibile. Tralasciando speculazioni e leggende metropolitane, il programma si concentra su quanto accade realmente nell'area test conosciuta nell'immaginario collettivo come Area 51. Questa è la vera storia di Groom Lake, il sito segreto dove i progetti Oxcart, Grudge, Sign, U-2, A-12, SR71, HAVE BLUE, F117 Nightawk e Raptor F22 hanno preso vita. Il luogo dove è nata e si è sviluppata la supremazia aerea statunitense dalla guerra fredda ai giorni nostri. Un racconto avvincente fatto raccogliendo le testimonianze di chi era impiegato in prima persona.
58 votes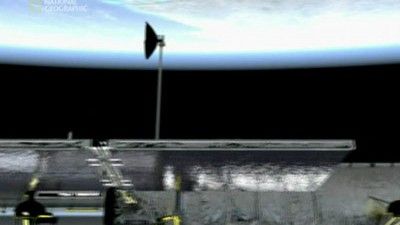 #21 - Hubble's Final Frontier
Season 2009 - Episode 1 - Aired Jan 23, 2009
Astronauts are preparing to rendezvous one last time to refurbish and re-boost the venerable Hubble Space Telescope. Its a dangerous mission, so why is Hubble worth the risk? Hubble has been the key that has unlocked many secrets of the Universe. Take an excursion into the high frontiers of space as we explore the epic discoveries of made with Hubble. See how Hubble has explored the creation of stars and planets, the glory of supernovas, the formation of super massive black holes, charted dark matter and changed forever our understanding of reality itself. See how Hubble has glimpsed the origins of our Universe and the end of time. And see what NASA has planned for the orbiting telescope, and the successor to the Hubble program, the "James Webb Space Telescope".
29 votes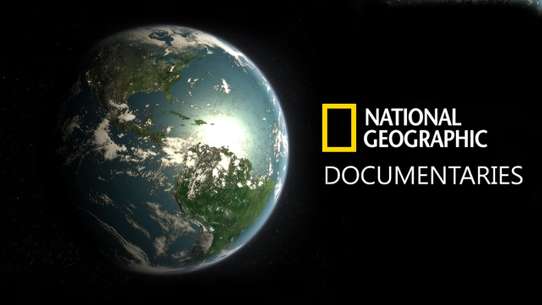 #22 - Drain the Ocean
Season 2009 - Episode 26 - Aired Aug 9, 2009
This is a world you have never seen before - a world normally hidden under miles of water, the ocean floor. We'll remove the water using CGI animation, revealing a landscape of unimaginable scale with features more dramatic than anything on dry land.
29 votes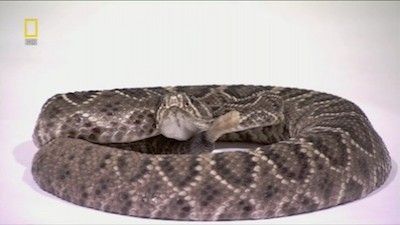 #23 - Striker
Season 2007 - Episode 19 - Aired May 2, 2007
In the spring, the western diamondback rattlesnake emerges from its winter hiding place after not eating for more than 6 months, it has only one thing on its mind: food. To obtain its first meal, the snake must face a series of challenges that build to the rattlesnake's strike. In Striker, the National Geographic Channel reveals the science behind the rattlesnake's strike: how this remarkable predator finds the best ambush sites; how it detects its rodent prey, even in the dark; how it moves at lightning speed with amazing precision; and how its highly toxic venom acts on the nerves, muscles and tissues of its victims.
29 votes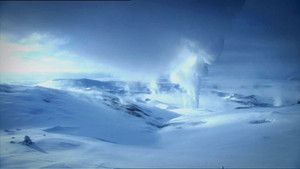 #24 - Volcanic Ash Chaos: Inside the Eruption
Season 2010 - Episode 16 - Aired Jun 18, 2010
The devastating eruption of Icelandic volcano Eyjafjallajokull in mid-April brought mass disruption to skies over Europe, shutting down European airspace and stranding hundreds of thousands of air passengers around the world. As news crews frantically monitored the ash cloud's progress and reported on the repatriation of tourists and business travellers, a National Geographic Channel film crew was on the ground in Iceland. They witnessed and captured dramatic events unfolding at the scene before, during and after the two eruptions. This exclusive footage will appear in Volcanic Ash Chaos: Inside the Eruption. See never-seen-before footage and experience the dangers faced by the crew as they filmed from the glacier next to the enormous crater spewing fire and ash, with gigantic sonic booms rocking them to the core every 10 minutes. Being trapped in a flood and having to drive into enormous walls of dense ash cloud that affected the team's breathing, are just some of the other challenges encountered during filming. This timely programme features other dramatic events including Coast Guard rescue flights and exclusive eyewitness accounts from the scene. Also see renowned geologists collecting vital data from lava and ash, as well as explaining the science behind the volcano chaos and its global impact, including the disruption in air travel - the biggest since 9/11.
58 votes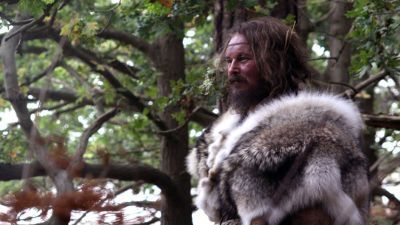 #25 - Stone Age Atlantis
Season 2010 - Episode 5 - Aired Apr 13, 2010
Melting ice, rising seas - a huge tsunami wave heads for the coast. These are not headlines from today; they are stories from our prehistoric past. In Stone Age times, Northern Europe was a wonderful place to live where people pioneered a new, advanced, culture. But these were also times of frantic climate change when the seas were rising; drowning the land. See the story of a lost world in Stone Age Atlantis.
29 votes