The BEST Episodes of
Every episode ever - ranked by fan votes!
Last Updated: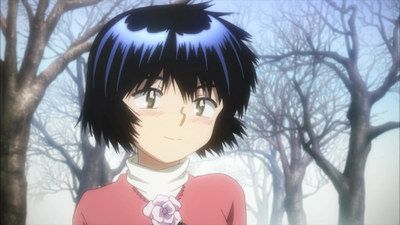 #1 - Mysterious Girlfriend and Boyfriend
Season 1 - Episode 13
After enjoying a nice chat with Tsubaki's sister, Yoko, Urabe learns more about her mysterious boyfriend family.
17 votes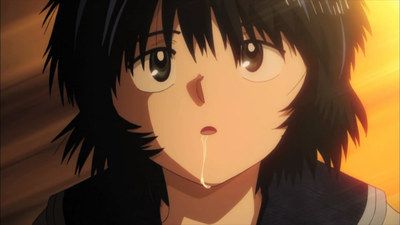 #2 - Mysterious Girlfriend
Season 1 - Episode 1
The new transfer student, Urabe Mikoto is strange, quiet, and unapproachable. But after Tsubaki Akira gets a taste of her, he can't stop dreaming of her.
23 votes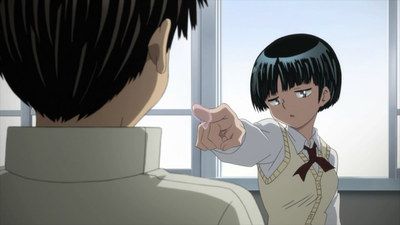 #3 - Mysterious Cultural Festival
Season 1 - Episode 11
As Ayuko goes to the festival with Kouhei, she spots Akira with Aika and decides to follow them. As Akira tries to hold off the advances of Aika, Mikoto appears in a box robot, suggesting they do a blind taste test of each of their drool to see which Akira prefers. Akira instantly gets a nosebleed from Mikoto's drool, due to the fact she was naked inside her costume. Aika gets naked and attempts to give Akira her drool, but she stops when she starts crying, making it clear that her advances on Akira was simply an attempt to get over losing her boyfriend, who had feelings for someone else even when he was dating her. Mikoto tries some of Aika's drool, sensing she has long had unrequited love but assuring her she'll one day find the right someone. Just then, Akira's blindfold gets shaken off and he sees the girls naked, prompting slaps from the both of them. As Akira and Mikoto leave together, she tells him that her eventual kiss with him will be her first, prompting a smile when she tries his drool.
17 votes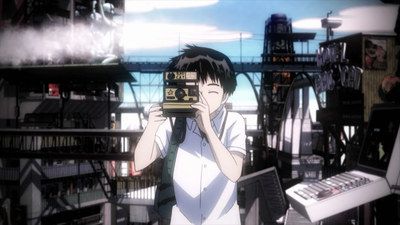 #4 - Mysterious Step Up
Season 1 - Episode 6
After having a conversation with Oka about first names, Tsubaki wants to call Urabe by hers. While waiting for Urabe, the girl from the picture he once carried in his wallet stops him to talk, and surprises him with a question.
17 votes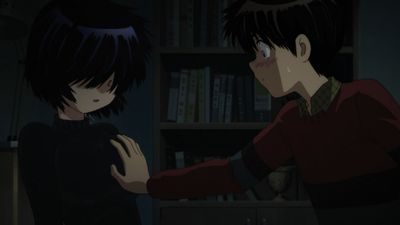 #5 - Mysterious Sensation
Season 1 - Episode 8
Akira has a dream where he got to squeeze Mikoto's breast and can't get the sensation out of his head. Taking a stroll, he decides to go in the direction Mikoto usually takes after school and comes up to an apartment block, which turns out to be where Mikoto lives. Mikoto invites Akira into her apartment for tea, where his imagination starts to get the better of him. After catching Mikoto as she trips after being spooked by some lightning, Akira almost reaches for her breast but Mikoto stops him. After getting Akira to tell her about his dream, she feeds him some drool whilst grabbing her own breast, giving him a stronger sense of the feeling. She then allows Akira the opportunity to touch them for himself, which causes Akira to become more aggressive and tease her ears until she notices Mikoto is crying and runs off. The next day, after Mikoto gets some advice from Ayuko about the new experiences she is feeling, Akira asks Mikoto to slap him as a way of apology. Afterwards, Mikoto explains the feeling she gets when her ear is touched before taking on Akira's bruise herself.
16 votes