The BEST Episodes of My Lovely Sam-Soon
Every episode ever - ranked by fan votes!
Last Updated: Feb 1, 2021
Kim Sam-soon is a baker who has a talent in making pastries and cakes. On Christmas Eve, she caught her boyfriend, Min Hyun-woo, cheating on her and breaks up. On that same night, she accidentally went into the men's restroom and met Hyun Jin-hun. By sheer coincidence, Jin-hun needs a baker for his restaurant Bon Appetit and Sam-soon is unemployed. Sam-soon is hired as the restaurant's chief baker and the two fight like a cat and dog.
Watch Now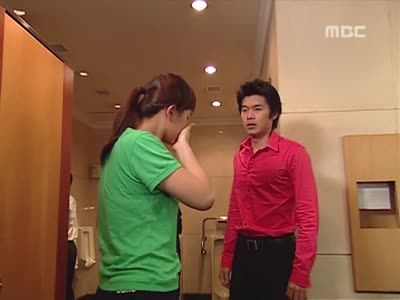 #1 - What are you doing?
Season 1 - Episode 11 - Aired Jul 6, 2005
Sam-soon can't believe Jin-heon and Hyeon-woo exchanging punches while fighting over her. Jin-heon asks Sam-soon not to leave him, but she shakes off his hand. Jin-heon is shocked at the fact that Sam-soon has refused him.
31 votes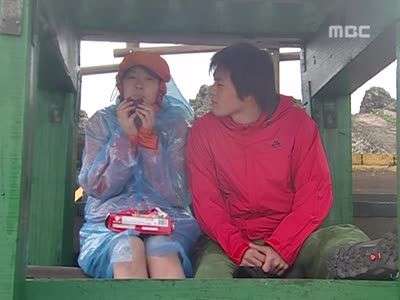 #2 - The way to break up with her..
Season 1 - Episode 13 - Aired Jul 13, 2005
Jin-heon and Sam-soon are on Jeju Island again. He asks her to extend their contract. He suggests pretending to be a couple for the next 100 years. Sam-soon just laughs at him. However, when he prepares birthday soup for her, she's impressed.
31 votes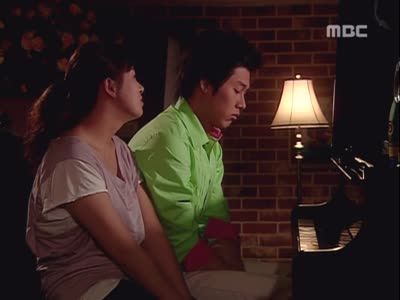 #3 - Calories of kisses, calories of love
Season 1 - Episode 6 - Aired Jun 16, 2005
Hyeon-woo who was Sam-soon's ex-boyfriend asks her to make a cake for his engagement party. Furious about him, Sam-soon thinks about putting very spicy peppers into the cake, but soon decides not to.
32 votes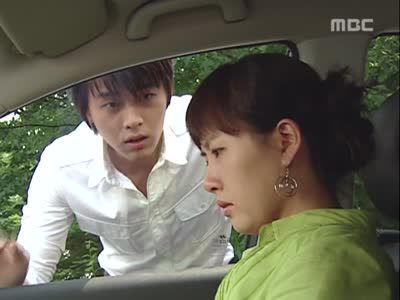 #4 - Let's love like we've never been hurt before
Season 1 - Episode 16 - Aired Jul 21, 2005
Jin-heon leaves for the US saying that he will be back in a week. However, it's been three months since he left. Sam-soon hasn't heard from him since then.
32 votes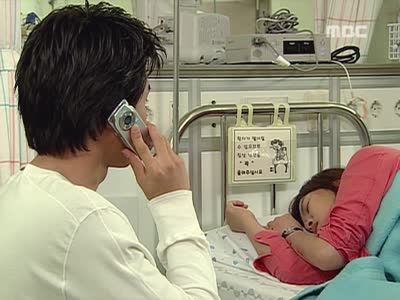 #5 - Dad, why is it hard for me to fall in love?
Season 1 - Episode 8 - Aired Jun 23, 2005
Sam-Soon hasn't heard from Jin-heon since they came back from Jeju Island. He doesn't come to work, which worries her. Meanwhile Jin-heon lets Hee-jin take a medical test.
31 votes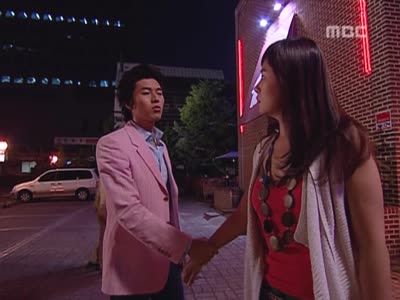 #6 - My name is Kim Hee Jin
Season 1 - Episode 10 - Aired Jun 30, 2005
On her way out from the restaurant, Jin-heon realizes that the bakery seems empty and lifeless without Sam-soon. He smiles as if he's just thought of a good idea to bring her back. He offers her an incredible raise to change her mind.
31 votes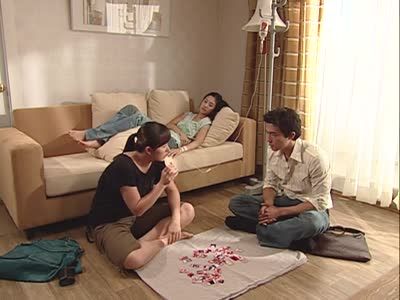 #7 - The old fashioned rules of falling in love
Season 1 - Episode 15 - Aired Jul 20, 2005
Sam-soon is confused when she sees Jin-heon and Hee-jin getting out of the elevator together. Jin-heon asks her not to misunderstand him, but she tells him that she still feels that three people are involved in their relationship. Sam-soon goes to Hee-jin's house when she hears that Hee-jin is sick.
30 votes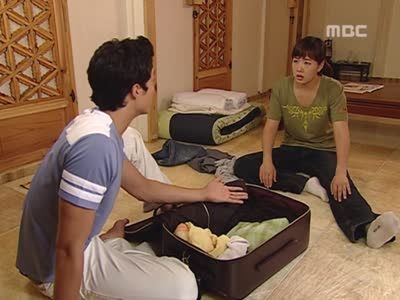 #8 - So what? I am only 30 years old!
Season 1 - Episode 12 - Aired Jul 7, 2005
Jin-heon confesses to Sam-soon that he can't get her out of his head. He hugs her. Sam-soon bursts into tears with joy. Later, Yi-young asks Jin-heon to stop confusing Sam-soon.
31 votes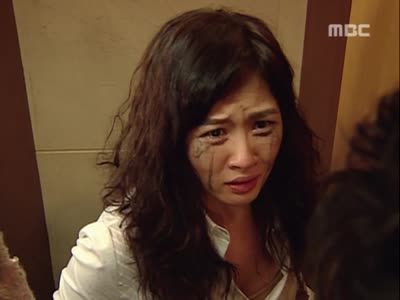 #9 - Life is like Bonbon au Chocolat, a box full of chocolate
Season 1 - Episode 1 - Aired Jun 1, 2005
On Christmas Eve, Sam-soon enters into a hotel looking for her cheating boyfriend Hyeon-woo. She's been suspicious about his behavior and she sees him going up to the room with a beautiful woman.
31 votes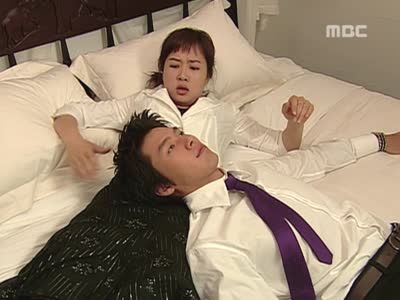 #10 - Madeline, in search of lost time
Season 1 - Episode 7 - Aired Jun 22, 2005
Jin-heon and Sam-soon are at the grand opening party of the hotel that Jin-heon's family owns on Jeju Island. Hyeon-woo and Chae-ri are there, as well. Jin-heon sees Hyeon-woo talking to Sam-soon and gets furious.
31 votes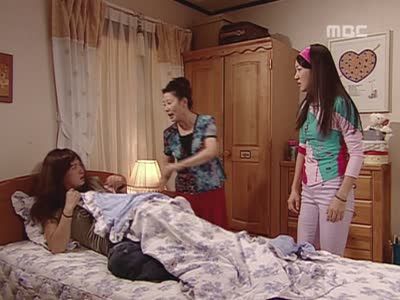 #11 - Are my truthful feelings a Joke?
Season 1 - Episode 9 - Aired Jun 29, 2005
Mrs. Na who wants to separate Hee-jin from Jin-heon decides to use Sam-soon. Jin-heon is surprised to see Sam-soon coming to his brother's memorial service with his mother. Jin-heon claims that he broke up with Sam-soon, but his mother walks away leaving Sam-soon with him.
31 votes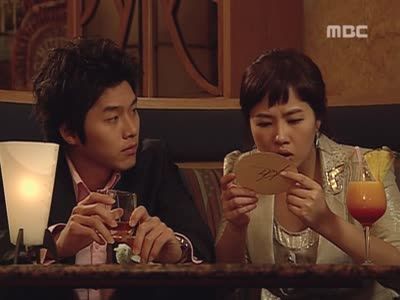 #12 - Please teach me how to
Season 1 - Episode 3 - Aired Jun 8, 2005
Sam-soon is at a loss when Jin-heon asks her to pretend to be his girlfriend in front of his mother Mrs. Na. Sam-soon asks him why he chose her.
30 votes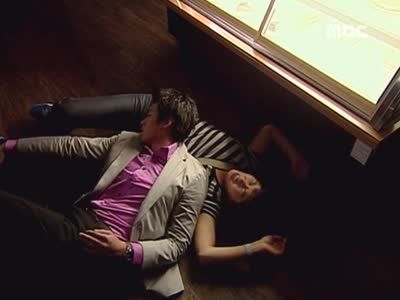 #13 - Oh we are on break right now
Season 1 - Episode 4 - Aired Jun 9, 2005
During Sam-soon's break time, a woman comes into the restaurant. Since Sam-soon doesn't like her name, she wears a name tag that reads "Kim Hee-Jin" at work.
30 votes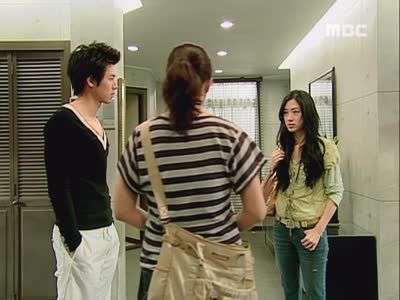 #14 - Love is childish
Season 1 - Episode 5 - Aired Jun 15, 2005
Sam-soon takes Jin-heon who is completely drunk to his apartment. Whether he realizes it or not, he doesn't let Sam-soon leave. Sam-soon spends the night in his apartment.
30 votes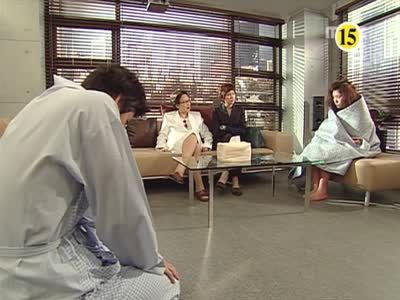 #15 - Should we try dating?
Season 1 - Episode 2 - Aired Jun 2, 2005
Sam-soon gets a job at Jin-heon's restaurant and a welcoming party is thrown. Everyone is having fun at the party. Sam-soon approaches Jin-heon dancing.
31 votes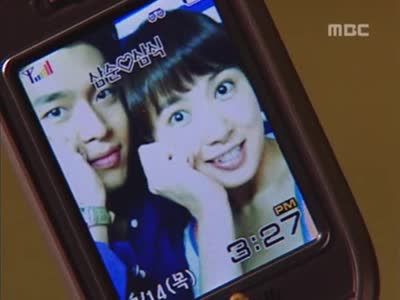 #16 - The basics of dating
Season 1 - Episode 14 - Aired Jul 14, 2005
Hee-jin tries to keep her cool, but she's very upset. She starts hitting Jin-heon out of frustration. Jin-heon just lets her hit him. He hugs her tightly and sheds tears. Meanwhile, Mrs. Na finds out that originally Jin-heon paid Sam-soon to pretend to be her girlfriend. Angry at him, she blames him for buying other people with his money.
31 votes