The BEST Episodes of Miss Hammurabi
Every episode ever - ranked by fan votes!
Last Updated: Sep 11, 2020
Park Cha O Reum works as a rookie judge. She is in her mid-20's and follows "an eye for an eye" principle. She does not accept prejudice or blindly follow authority. Dealing with cases, she and her colleagues, including Im Ba-Reun, grow as persons.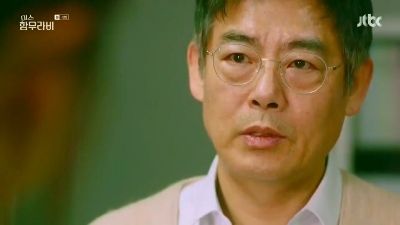 #1 - Reputation Is Very Important
Season 1 - Episode 4 - Aired May 29, 2018
Cha Oh Reum's fellow colleague, Hong Eun Ji, in another department recently becomes pregnant. However, knowing how much of a workaholic his senior and Presiding Judge Sung Gong Choong is, she dares not tell him about it. Meanwhile, Gong Choong has been working hard even on the weekends so that he may get a promotion. Cha Oh Reum sees how much of a hard time Eun Ji is having and decides to stand up for her.
8 votes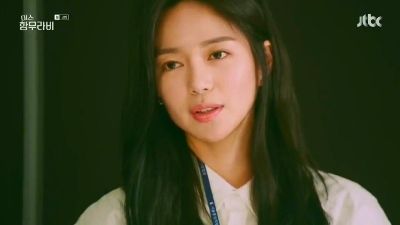 #2 - We Might Not Have Money, But We Have Our Pride
Season 1 - Episode 3 - Aired May 28, 2018
Cha Oh Reum and Ba Reun attend a trial regarding a female intern who has experienced sexual humiliation from her manager. However, much to their disgust, all the female employees of that company who are summoned as witnesses stand on their manager's side and would rather make the intern look crazy. Cha Oh Reum, who has experienced several incidents of sexual harassment herself, cannot help but feel attached to this case.
10 votes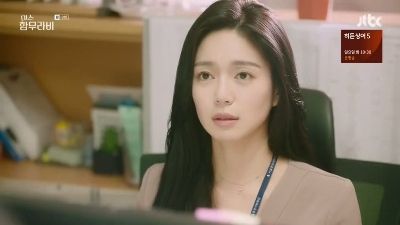 #3 - Privilege and Misunderstandings
Season 1 - Episode 9 - Aired Jun 19, 2018
The court stirs with the rumors of former judges having special privileges, and Oh Reum's panel takes over a case where the lawyer is a former colleague of Presiding Judge Han. Moreover, Oh Reum sees a protest in front of the court that demands for Presiding Judge Han and Ba Reun. Meanwhile, Presiding Judge Gam asks Oh Reum for a favor regarding the case of Asia Cosmetics.
9 votes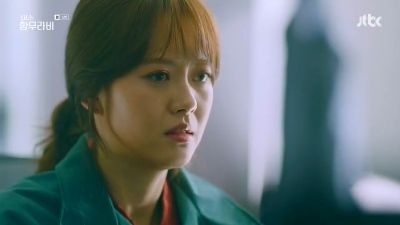 #4 - General Judges' Meeting
Season 1 - Episode 5 - Aired Jun 4, 2018
Ba Reun and Cha Oh Reum prepare for the general judges' meeting. They go against Presiding Judge Han's orders and start sending out flyers to fellow judges and even presiding judges. However, it is surely not an easy task. Meanwhile, the trial for the old lady begins, and Cha Oh Reum is called to the chief presiding judge's room.
7 votes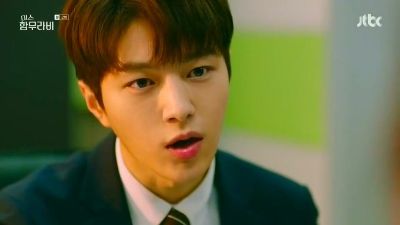 #5 - First Trial
Season 1 - Episode 2 - Aired May 22, 2018
Cha Oh Reum attends her first trial with Im Ba Reun and Han Se Sang. Unlike Se Sang who witnesses all sorts of crazy chaos regarding civil cases and appeals, Cha Oh Reum remembers the people's heartrending pleas and becomes teary-eyed. Meanwhile, Cha Oh Reum gets into conflicts with her colleagues due to her rash decisions and blind ambition.
10 votes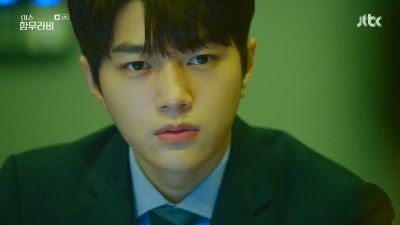 #6 - The Right to Be Forgotten
Season 1 - Episode 6 - Aired Jun 5, 2018
A trial opens when a congressman refusing to reveal a photo of himself from the past files a lawsuit. As a judge, Ba Reun tries to understand why the plaintiff is so determined to forget about his past. Meanwhile, Ba Reun becomes curious about Cha Oh Reum's past, wondering what happened for her personality to change so much.
6 votes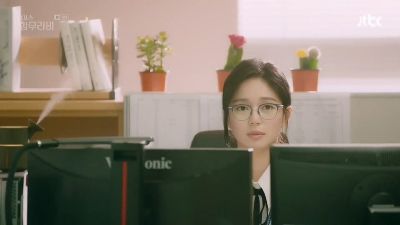 #7 - Let's Handle It Together
Season 1 - Episode 8 - Aired Jun 18, 2018
The trial for the attempted suicide of an elite man begins. Ba Reun gets emotionally involved in the case and struggles. Cha Oh Reum watches Ba Reun struggle and feels bad for him. The final verdict for a custody case makes Se Sang think in the shoes of the plaintiff. Meanwhile, Ba Reun is jealous of Yong Jun and Cha Oh Reum's relationship.
8 votes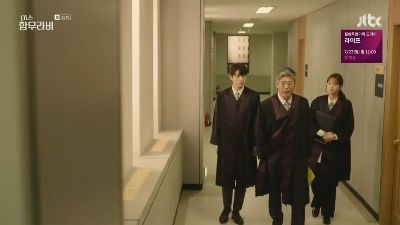 #8 - Alcohol-related Violence
Season 1 - Episode 12 - Aired Jul 2, 2018
Thanks to Presiding Judge Han Se Sang's fiery personality and slip of the tongue, Cha Oh Reum's department takes over some of the criminal department's cases. While looking over the cases, Ba Reun is flabbergasted by the people who committed horrendous deeds and then blamed it on alcohol as if it could be justified. However, on the other hand, Cha Oh Reum listens to their stories and their situation. Once again, their opinions clash.
7 votes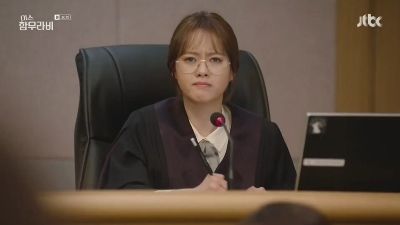 #9 - I'm a Testifier, Not a Victim
Season 1 - Episode 10 - Aired Jun 25, 2018
Cha Oh Reum is questioned by the prosecution regarding Presiding Judge Gam Seong Ho's immoral actions. To make things worse, the judges hear about Sung Gong Choong's promotion. Cha Oh Reum attends a trial regarding a whistleblower who got fired after disclosing a company's wrongdoings. Witnessing how those who seek justice fail in front of power, Cha Oh Reum begins to think that her becoming a judge was a mistake.
7 votes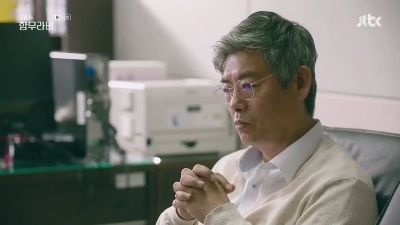 #10 - Remaining Neutral
Season 1 - Episode 13 - Aired Jul 3, 2018
Word that a judge is dating a stenographer spreads, and Bo Wang gets upset that people are speaking negatively of his relationship. Civil Department 44 is in charge of a case where a professor is charged with the quasi-rape of his student. During the trial, Cha Oh Reum feels discouraged and struggles with being neutral. She asks Ba Reun to help her keep her neutrality, and Se Sang tells them about his past cases.
7 votes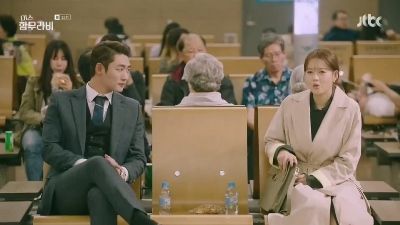 #11 - Don't Get Worked up over Little Things
Season 1 - Episode 11 - Aired Jun 26, 2018
Oh Reum is in charge of underaged children addicted to glue. She feels sorry for the poor children being labeled as outlaws. Ba Reun joins in as Oh Reum starts to take action to attempt solving the problem from the very source. As Oh Reum keeps trying to solve such problems, she slowly realizes how to win those who show no remorse of their wrong doings.
7 votes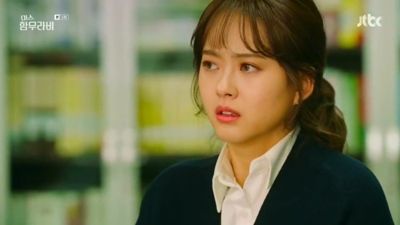 #12 - Judges' Duties
Season 1 - Episode 1 - Aired May 21, 2018
On her first day of work as a judge, Park Cha Oh Reum meets her alumnus and fellow judge, Im Ba Reun. Ba Reun acts as if he barely remembers her, but deep down, he has always wondered about her. When an elderly lady, who has lost a trial regarding her son's death, pleads the judges to help, the two judges clash. Unlike Cha Oh Reum, who believes it's only right to go out of one's way to help the weak, Ba Reun believes that all human beings are selfish deep down.
14 votes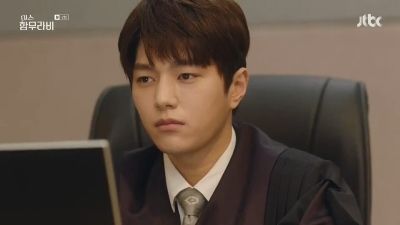 #13 - The Meaning of Family
Season 1 - Episode 7 - Aired Jun 12, 2018
Ba Reun regrets confessing his feelings to Cha Oh Reum. They don't know how to deal with the awkwardness upon seeing each other. Ba Reun finds out that it is Cha Oh Reum's birthday and gets her a gift. However, he's unsure of how to give it to her. A case about a family feuding starts. Cha Oh Reum and Ba Reun have different views on the meaning of family. What kind of verdict will they come to?
6 votes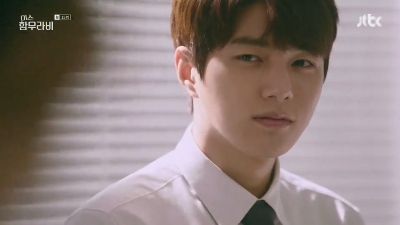 #14 - I Want to Think About Myself Only
Season 1 - Episode 15 - Aired Jul 10, 2018
The public refuses to back down and endlessly bash Cha Oh Reum, and she becomes more and more unsure about her position as a judge. Worried, Ba Reun brings her to the neighborhood they used to live in when they were younger. There, he opens up his heart and shows his feelings. Meanwhile, Cha Oh Reum is summoned by the disciplinary committee.
5 votes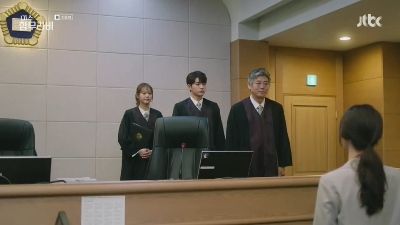 #15 - Thank You for Your Hard Work
Season 1 - Episode 16 - Aired Jul 16, 2018
Ba Reun, Bo Wang, and the other young judges stand up for Cha Oh Reum. They tell Gong Choong that if she is wrong, they are just as wrong. Se Sang asks the Chief Presiding Judge if he feels no shame in front of his junior judges. Meanwhile, Cha Oh Reum and Ba Reun oversee a trial involving a jury. As the trial unfolds, the jurors' opinions clash. What will the final verdict be?
8 votes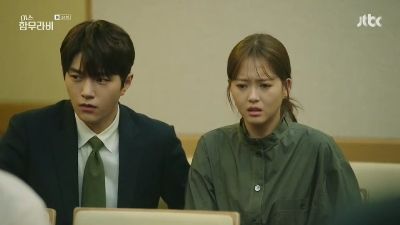 #16 - She Should Remain in the Court
Season 1 - Episode 14 - Aired Jul 9, 2018
At the office, everyone is supportive of Bo Wang and Do Yeon's relationship. Ba Reun tells his colleague that he has changed ever since the relationship. However, Bo Wang notices that Ba Reun has also changed and that he's been curious about others which is unlike him. Meanwhile, Joo Hyung Min makes a suicide attempt, and Cha Oh Reum panicks, thinking she may have made the wrong decision.
6 votes