The BEST Episodes of Minions
Every episode ever - ranked by fan votes!
All new mini-movies from the creators of Despicable Me and Despicable Me 2. The Minions are small, yellow, cylindrical, creatures who have one or two eyes. They are impulsive creatures with little self-control, but with a wide-eyed wonder and odd innocence that endears them to viewers and makes them relatable. They can be pesky when they are doing weird interactions with other people, animals, or objects. Minions have standard English names. Unlike most other criminal masterminds and their usual doctrine of abusing their henchmen, Gru gets along famously with his minions. He genuinely seems to like them and even shows appreciation for their hard work and support. He even seems to know each of them by name.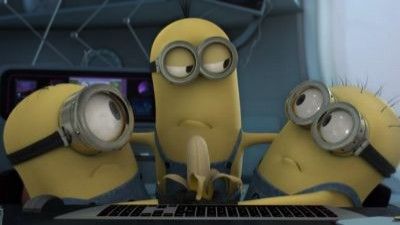 #1 - Banana
Season 1 - Episode 4 - Aired Dec 14, 2010
Three minions fight over a banana. In the process, they wreak havoc in the Minions' workplace.
59 votes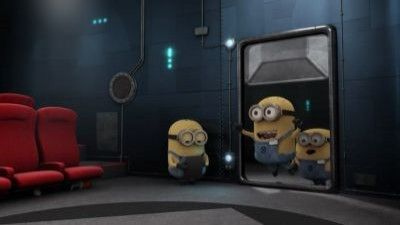 #2 - Orientation Day
Season 1 - Episode 3 - Aired Dec 14, 2010
Three new Minions go for bomb-carrying duty, which was harder than they thought when they suddenly have an argument with two others carrying a giant bomb.
58 votes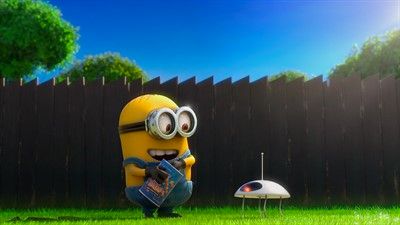 #3 - Puppy
Season 1 - Episode 5 - Aired Dec 10, 2013
Dave the Minion watches neighbors walking their dogs on the street, which leads him to search for a pet puppy of his own. Despite several attempts failing, he comes across a stray UFO that takes the role of a puppy for him.
58 votes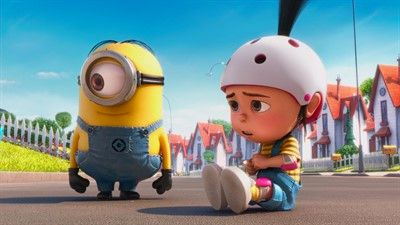 #4 - Training Wheels
Season 1 - Episode 7 - Aired Dec 10, 2013
Agnes is unsatisfied with her toy bike after collapsing off it while attempting to catch up to an ice cream truck with Margo, Edith and their friends. Three Minions then volunteer to modify the bike and help Agnes improve her skills.
58 votes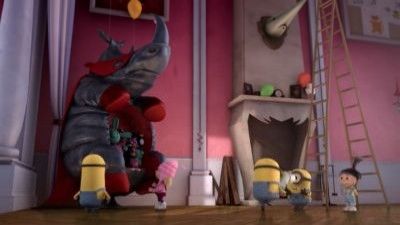 #5 - Home Makeover
Season 1 - Episode 2 - Aired Dec 14, 2010
After the events of Despicable Me, two Minions help Margo, Edith and Agnes renovate Gru's house, so the inspector does not take the girls back to Miss Hattie's Home for Girls.
59 votes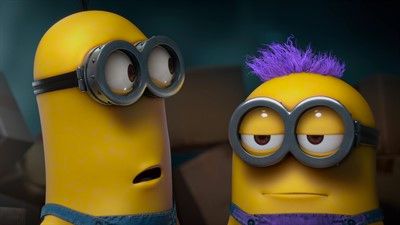 #6 - Panic in the Mailroom
Season 1 - Episode 6 - Aired Dec 10, 2013
Two Minions (Ken and Mike) are working in a package room to send parcels through different parts of the lab, while Ken is busy playing a handheld video game. When a package containing expired PX-41 (the serum that El Macho used to transform the Minions and himself in Despicable Me 2) gets jammed in the pneumatic delivery system, it transforms Mike into an evil Minion- but he keeps shifting back and forth, much to Ken's amusement. At the end, Mike spits out the PX-41 and it lands on some cats, turning them evil.
58 votes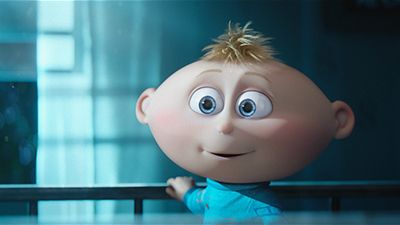 #7 - Binky Nelson Unpacified
Season 1 - Episode 8 - Aired Dec 10, 2015
After a successful robbery at a museum, the Nelsons tell their youngest son Binky (who lost his pacifier in the theft) that now he is a big boy and has to leave his pacifier. Binky at night sneaks into the museum and finds his pacifier. Just as he takes it the guard comes and finds all the museum artifacts missing and finds Binky and tells him to return all the property but instead he causes a statue to fall over the guard and takes his pacifier. In the end the Nelson parents return to see Binky at night in his room and find him sleeping calmly. As they leave the room Binky takes out the pacifier and the guard's hat and wears it.
0 votes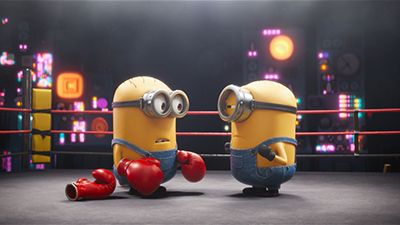 #8 - Competition
Season 1 - Episode 9 - Aired Dec 10, 2015
Under the same street the Minions hitchhiked in Minions, two Minions challenge themselves to numerous attacks, ending up on the lab's conveyor belt in the process..
0 votes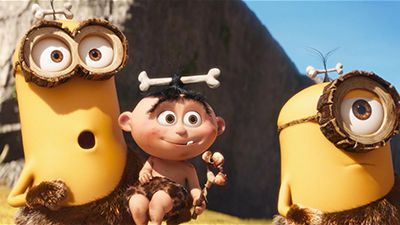 #9 - Cro Minion
Season 1 - Episode 10 - Aired Dec 10, 2015
Two Minions look after a cave baby while a caveman goes to find a bull to eat for lunch. But it's harder than the Minions think.
0 votes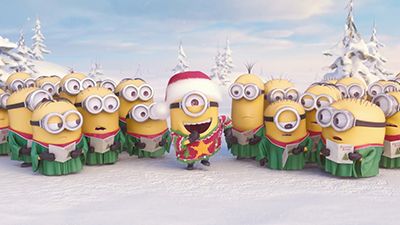 #10 - Minions Holiday Greeting
Season 1 - Episode 12 - Aired Dec 2, 2016
Happy Holidays from the Minions!
0 votes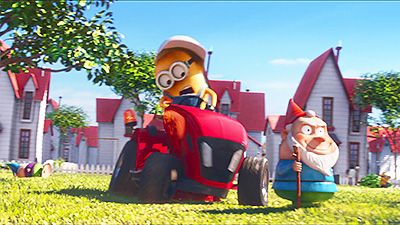 #11 - Mower Minions
Season 1 - Episode 11 - Aired Jul 8, 2016
Five Minions mow a lawn at the local old people's home to try and earn allowances to buy a blender they have seen on a TV commercial. However, all their work results were chaotic, and four of them were in terrible states after the chaos, such as one Minion having their head stuck in a bee hive, another Minion blackened and naked after an explosion, another being shaped like a balloon in the hazmat, and another Minion ends up nauseous with their face turning green. But as it turns out, the old people were very entertained. For this the Minions get 2000 pennies and are able to purchase the blender. However they then see a commercial of an improved version of the blender and then go to earn more money to buy that one.
0 votes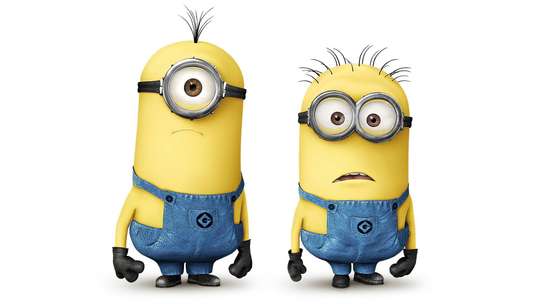 #12 - Corner Brook Idol
Season 1 - Episode 1 - Aired Jun 30, 2009
After the events of Christmas Minions, for B.O.B's birthday the Minions make a new show called Corner Brook Idol, due to the fact that the girls will be taken back to Miss Hattie's, with Simon Cowell as the judge of the show.
0 votes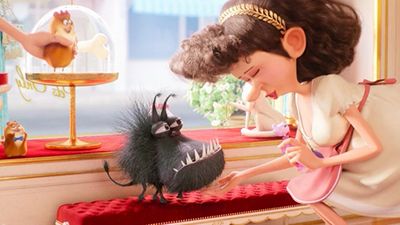 #13 - The Secret Life of Kyle
Season 1 - Episode 13 - Aired Dec 5, 2017
After the events of Despicable Me 3, we follow Kyle and his secret life when Gru and his family are gone.
0 votes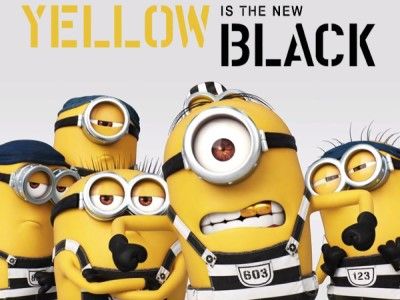 #14 - Yellow is the New Black
Season 1 - Episode 14 - Aired Nov 22, 2018
An adventure about two minions which try to escape from jail.
0 votes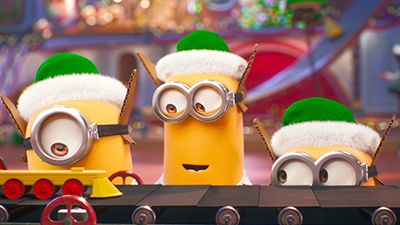 #15 - Santa's Little Helpers
Season 1 - Episode 15 - Aired Feb 5, 2019
Fan favorites – the Minions – are back for another adventure! Having been accidently dropped off at the North Pole, our Minion pals make the most of the situation by trying to become elves.
0 votes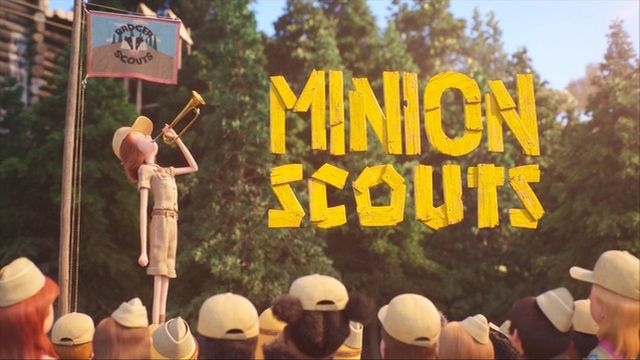 #16 - Minion Scouts
Season 1 - Episode 16 - Aired Aug 27, 2019
When Margo, Agnes and Edith return from Badger Scout camp, three of the Minions are entranced by the girls' merit badges. Their own attempt at scout camp results in attracting a bear, eating poison berries and eventually blowing up a dam, creating a massive flood. But, when they arrive back home, the girls share their badges, encouraging the rest of the Minions to try their hand at scouting.
0 votes