The BEST Episodes of Magic Kaito
Every episode ever - ranked by fan votes!
Last Updated: Sep 21, 2021
Kuroba Kaito is a high school student with an interest in magic. His father was a great magician who had passed away eight years ago after a botched magic trick. One day, Kaito finds the costume of Phantom Thief Kid, the world's greatest thief, hidden behind a secret door in his room. Putting two and two together, Kaito realises that Kid and his deceased father were one and the same! Furthermore, it turns out that his father's death was not the result of an accident, but murder! In order to discover the identity of the perpetrators of this crime, Kaito dons the mantle of Phantom Thief Kid, Junior.
Watch Now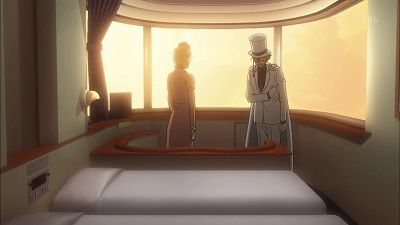 #1 - The Tearful Crystal Mother
Season 1 - Episode 11 - Aired Dec 22, 2012
2 votes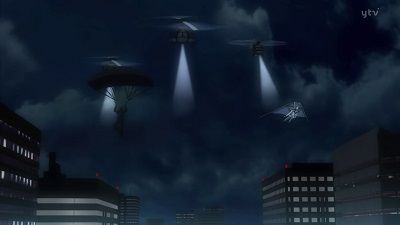 #2 - Recollection of Golden Eye
Season 1 - Episode 10 - Aired Nov 3, 2012
3 votes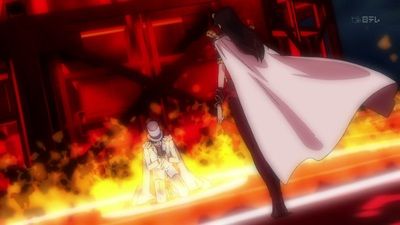 #3 - A Witch Sheds No Tears
Season 1 - Episode 4 - Aired Sep 24, 2011
Akako Koizumi, a witch attending Kaito's school, is furious to discover that there's only one man in the world who can resist her charms: Kaitou Kid. It's Valentine's Day so all the girls in school are giving chocolates to boys they care about. Kaito notices a bunch of boys surrounding Akako and decides to ask her for a chocolate. Akako tells Kaito she'll give him one...if he throws away all of the others he's received. Kaito declines leading Akako to realize that since he managed to escape her charm, he must be the Kaitou Kid. Akako decides that if she can't have Kaito fall in love with her, then no one shall have him and plots Kid's demise on top of the Tokyo Sky Tree after a heist. Can Kaito survive his heist and Akako's threat?
4 votes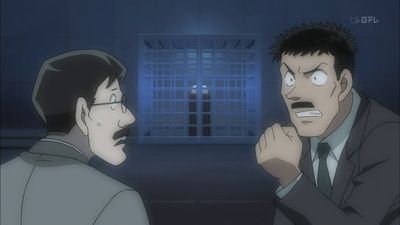 #4 - The Fated Blue Birthday
Season 1 - Episode 5 - Aired Oct 29, 2011
Aoko is upset because her father, Inspector Nakamori, will miss her birthday because he needs to chase Kid as Kid attempts to steal India's largest sapphire, The Blue Birthday. Kaito cheers her up by promising he'll perform a magic show at her birthday party. Kid successfully steals the Blue Birthday only to be stopped in his escape by a man named Snake who reveals that he killed Toichi Kuroba, the original Kaitou Kid, eight years ago. Will Kid escape this situation alive and make it to Aoko's party in time?
2 votes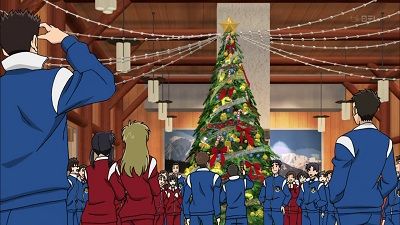 #5 - Love on the Ski Slope on Christmas Eve
Season 1 - Episode 6 - Aired Dec 25, 2011
3 votes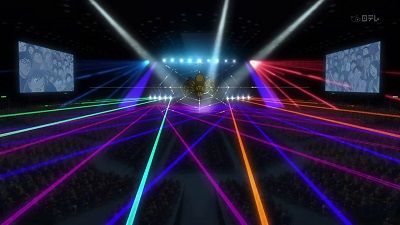 #6 - Magnificent Rivals
Season 1 - Episode 7 - Aired Aug 4, 2012
3 votes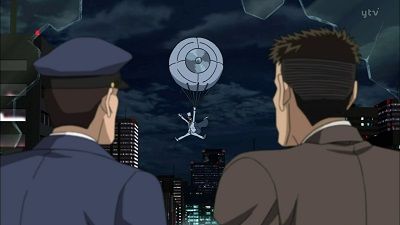 #7 - The Witch, the Detective, and the Phantom Thief
Season 1 - Episode 9 - Aired Sep 29, 2012
2 votes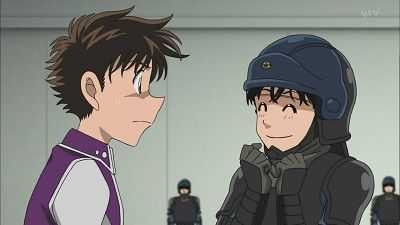 #8 - Tears of Love for the Dark Knight
Season 1 - Episode 12 - Aired Dec 29, 2012
2 votes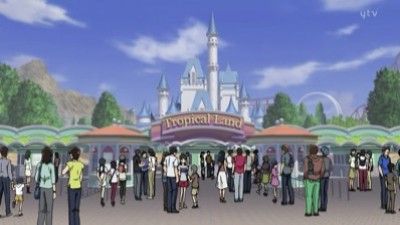 #9 - Kaito Kid's Busy Date
Season 1 - Episode 2 - Aired Aug 6, 2011
While stealing the Angel Crown, Inspector Nakamori catches a glimpse of Kaito's face while in his disguise as Kaitou Kid. Determined to prove to her father Kaito isn't Kid, Aoko convinces Kaito to go on a date with her to Tropical Land at the same time Kid's next heist is to take place. If Kaito is caught by Aoko leaving from Tropical Land or if Kid never shows up for the heist, Kaito's identity will be exposed! Can Kaito manage to go on the date with Aoko and complete the Kid heist at the same time?
5 votes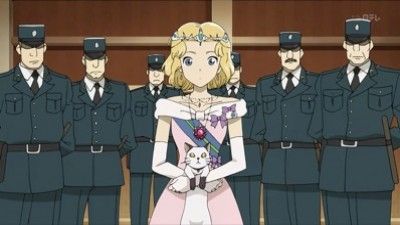 #10 - The Princess Prefers Magic
Season 1 - Episode 3 - Aired Aug 13, 2011
Princess Anne of the Duchy of Sabrina visits Japan along with her trigger-happy bodyguard Inspector Delon. While in Japan, Anne longs to meet Kaitou Kid while Delon plans to put an end to Kid once and for all. Inspector Nakamori worries that Delon will succeed and he'll lose his job chasing Kid and dream of capturing him. Kid's next heist is Princess Anne's jewel, Beaucoup de Soleil à Paris, which Anne plans to wear at a party. Can Kaito manage to steal the jewel, make Anne's wishes come true, make Nakamori look good, and manage to survive an encounter with Delon?
5 votes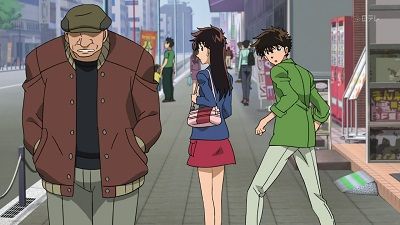 #11 - Red Tear Secret
Season 1 - Episode 8 - Aired Aug 11, 2012
3 votes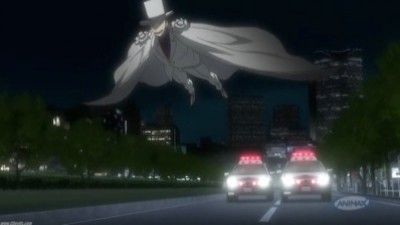 #12 - The Revived Phantom Thief
Season 1 - Episode 1 - Aired Apr 17, 2010
The mysterious thief Kaitou Kid has reappeared after an eight year hiatus stealing jewels. Meanwhile, high school student Kaito Kuroba discovers a secret room in his house behind a portrait of his father along with Kaitou Kid's outfit. What does this mean?
7 votes
Writers: