The BEST Episodes of Louis Theroux
Every episode ever - ranked by fan votes!
Last Updated: Sep 16, 2020
The documentary work of British-American journalist Louis Theroux.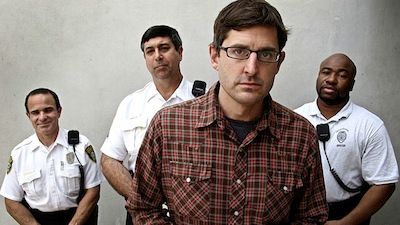 #1 - Miami Mega Jail: Part 1
Season 2 - Episode 1 - Aired May 22, 2011
In the first episode of this two-part series, Louis spends time in one of the most notorious sections of Miami County Jail: the fifth and sixth floor of 'Main Jail', where many of the most volatile inmates are incarcerated. Held in large cage-like dwellings for up to 24 men, the inmates have developed a strange and violent jail culture. The men - who remain in the cells almost all the time and may only leave for yard time twice a week - live under the sway of a gladiatorial code. They fight each other for food, for status, and often just to pass the endless hours of confinement. Trips to the infirmary are a frequent occurrence as inmates are viciously attacked and beaten, but the guards say they are powerless to end the abuse.
84 votes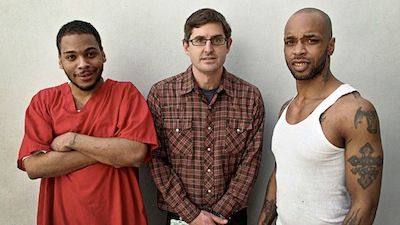 #2 - Miami Mega Jail: Part 2
Season 2 - Episode 2 - Aired May 29, 2011
Louis Theroux concludes his exploration into Miami Mega-jail, one of America's largest and most violent of jails, a holding pen for almost 6000 un-convicted inmates. Louis goes deeper into the jail system, meeting an alleged triple murderer facing a possible death sentence. He also follows a group of forty or so younger inmates who have escaped prison by pleading guilty and agreeing to attend a four month military style boot camp. Among them is a 14-year-old boy facing a possible ten year sentence for armed robbery if he can't survive the boot camp's relentless and brutal training and indoctrination programme. Many will drop out and receive prison sentences, but for a handful this will be their second chance at life.
84 votes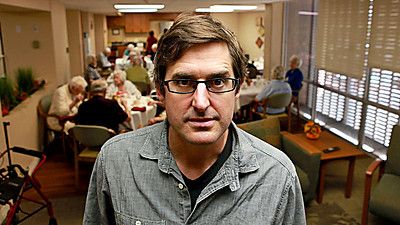 #3 - Dementia
Season 3 - Episode 2 - Aired Apr 26, 2012
Louis travels to Phoenix, Arizona - the capital of dementia care. He spends time at Beatitudes, a residential institution, and also with those looking after loved ones at home to try to understand the struggle of living in a world of encroaching shadows - and of keeping relationships alive in circumstances that can be among the strangest and most challenging imaginable.
56 votes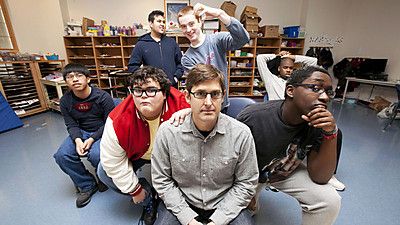 #4 - Autism
Season 3 - Episode 1 - Aired Apr 19, 2012
Louis visits one of the best schools in America for autism. He meets the students and their families to get a glimpse of what life is like for them and to experience the pleasures and the strains of one of the most extraordinary kinds of relationship.
140 votes
Writers: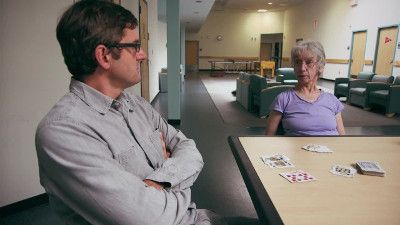 #5 - By Reason of Insanity: Part 1
Season 4 - Episode 1 - Aired Mar 22, 2015
Louis immerses himself in the world of Ohio's state psychiatric hospitals, meeting patients who have committed crimes - at times horrifically violent - while in the grip of severe mental illness. They have been found not guilty by reason of insanity and ordered by the courts to secure psychiatric facilities to receive the treatment that it is hoped will, one day, lead to their reintegration back into society.
28 votes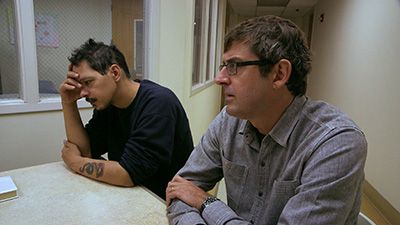 #6 - By Reason of Insanity: Part 2
Season 4 - Episode 2 - Aired Mar 29, 2015
In the second episode Louis spends time with patients whose personalities are so intertwined with their illness that it makes them more difficult to treat. In doing so, he examines the grey area between criminal actions and medical symptoms, and investigates how we define insanity.
28 votes
Writers: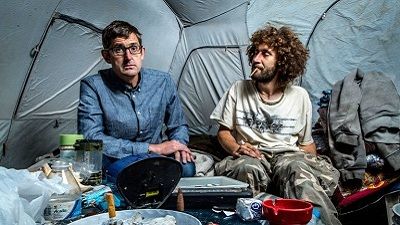 #7 - Dark States: Heroin Town
Season 5 - Episode 1 - Aired Oct 8, 2017
America's love affair with prescription painkillers has led to widespread dependency on opiates. But following a crackdown on their over-prescription, where does this leave the two million Americans who have developed a habit for these high-strength painkillers? With the pills now becoming increasingly expensive and scarce on the black market, vast numbers of Americans have turned to the cheaper and stronger opiate: heroin. The drug now claims more lives in the US than either car accidents or gun crime. And, for the first time in over two decades, life expectancy in the US is declining - largely attributed to the rise in fatal heroin overdoses. In Huntington, West Virginia, Louis Theroux embeds himself in an Appalachian community that is being devastated and stretched to its limits by widespread heroin use. With one in ten babies in the city born dependent on opiates and a fatal overdose rate 13 times the national average, this is the epicentre of the most deadly drug epidemic in US history. Louis spends time with the user community caught in the vice-like grip of drug misuse and follows the emergency services struggling to cope with multiple overdoses each day.
0 votes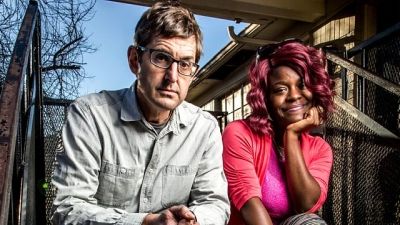 #8 - Dark States: Trafficking Sex
Season 5 - Episode 2 - Aired Oct 15, 2017
Houston, the fourth largest city in the US, is widely considered to be the number one hub for human trafficking in North America. The US Department of Justice estimates that at least one in five of all the country's victims are trafficked through the city, and most of these people will be forced to work in the sex industry. In Dark States - Trafficking Sex, Louis spends time with American women working in the city's illegal sex industry and explores the often complex dynamic between prostitute and pimp. He discovers a subculture that plays by rules that are morally challenging to most people and seeks to understand what stops these women breaking free. Louis also embeds with law enforcement on undercover operations and meets Vice Division officers tasked with persuading the working women to speak out against their pimps.
0 votes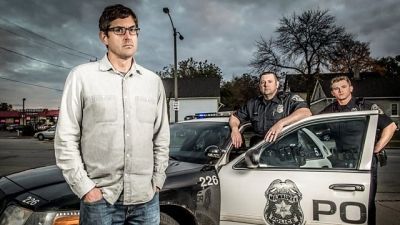 #9 - Dark States: Murder in Milwaukee
Season 5 - Episode 3 - Aired Oct 22, 2017
Milwaukee is said to be one of the most racially divided and impoverished cities in the US. With spiraling gun crime and homicide rates, this Midwestern city encapsulates America's complex and troubled relationship with guns and the increasing disharmony between African-American communities and the police. In this episode, Louis spends time with the Milwaukee Police Department as they patrol District 5, home to some of the nation's deadliest streets, with a homicide rate over twelve times the national average, and follows the homicide division as they investigate one of the city's many killings. He also embeds with a family who have recently lost a loved one to gun crime, and he meets a local social activist, once a criminal and gang leader herself, who has turned her life around and is coming up with her own solution to the blight of gun crime. On the streets of Milwaukee, Louis discovers a community who is often misunderstood by, and mistrustful of, the police. Arriving at a time of heightened tension between the police and the African-American community due to a recent police shooting, Louis hears from both sides of the debate and uncovers hope in a desperate city.
0 votes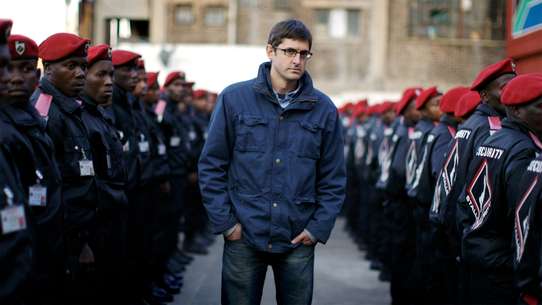 #10 - Altered States: Love Without Limits
Season 6 - Episode 1 - Aired Nov 4, 2018
For hundreds of years, romantic relationships in western society have been based on the idea of monogamy: two people, together, for ever. But with nearly half of all US marriages ending in divorce, perhaps the traditional model is no longer fit for purpose. In Love Without Limits, Louis travels to Portland, Oregon, the heart of a movement seeking to rewrite the rulebook on how we conduct intimate relationships and experience family life. Portland, whose city motto is 'Keep Portland Weird', is seen as the US capital of polyamory and ethical non-monogamy, the practice of openly and transparently having multiple relationships that go further than just sex. Louis embeds himself with families who have made the bold decision to open up their relationships in a number of different ways, whether inviting others into existing relationships or allowing partners to seek romance elsewhere. He discovers that for many, more partners means more love and more happiness. But for others, multiple relationships have led to jealousy, upset and broken hearts.
0 votes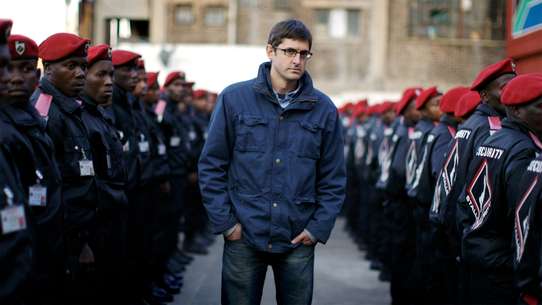 #11 - Altered States: Choosing Death
Season 6 - Episode 2 - Aired Nov 18, 2018
In the US, there are now six states that offer the terminally ill the option of ending their lives with a prescribed cocktail of drugs. Louis heads to California, one of the latest states to adopt this law, where residents can now take home a lethal overdose as long as they are terminally ill, of sound mind and strong enough to administer their own prescribed dose. Here, Louis is invited into the family homes of those who want control over ending their own lives. But he discovers that when you have complete autonomy over your own death, choosing the right time is not such a simple decision. Louis also meets a group who provide information about how to die to those who don't fit the legal criteria. With them, he meets a woman planning to end her life long before what would appear to be her natural time, raising complex moral and legal questions about how much control we should have over our own deaths.
0 votes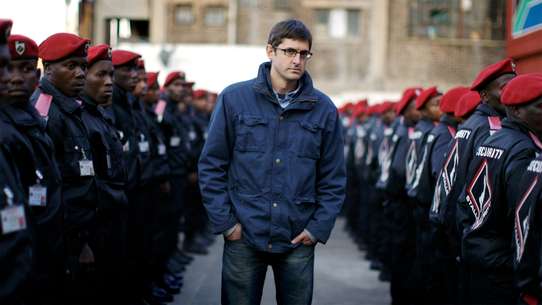 #12 - Altered States: Take My Baby
Season 6 - Episode 3 - Aired Nov 25, 2018
Louis Theroux heads to California, the US adoption capital, where the majority of newborn adoptions are carried out privately, creating a multimillion dollar industry. Agencies, facilitators and lawyers can earn thousands of dollars per baby by matching up pregnant women prepared to give up their newborns with adoptive parents willing to pay up to $50,000 for the privilege. Louis spends time with the birth mothers preparing to hand over their own flesh and blood, uncovering the stories of poverty, addiction and abuse that can push these women into making such a heartbreaking decision. He also meets the adoptive families, paying out huge amounts of money in the hope of being able to raise a child they can't have by natural means - but in a system open to abuse, whether the birth mum hands over the baby hangs in the balance until after the birth.
0 votes
#13 - Paul and Debbie
Season 1 - Episode 2 - Aired Feb 20, 2001
For 20 years Paul Daniels mesmerised audiences, helped by his wife and assistant, Debbie McGee. Louis Theroux finds out if Paul is ready for life out of the spotlight.
0 votes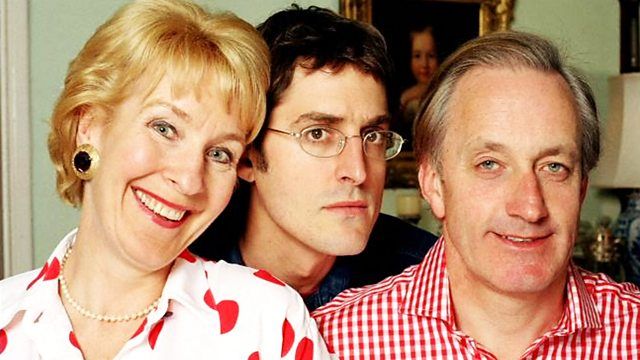 #14 - The Hamiltons
Season 1 - Episode 3 - Aired Dec 11, 2001
Louis Theroux spends time with ex-Conservative MP Neil Hamilton and his wife Christine, a couple whose names have rarely been absent from media headlines in recent years. While Louis is in their company, newspaper and TV interest intensifies with accusations of a serious sexual assault, from which the Hamiltons were later cleared. With the press camped out of the couple's doorstep, Louis gains an insight into living in the full glare of the media spotlight.
0 votes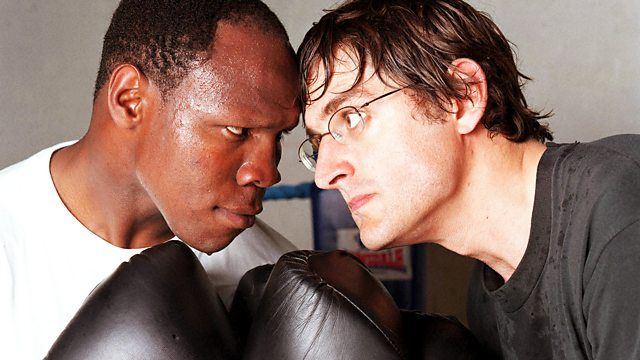 #15 - Chris Eubank
Season 1 - Episode 5 - Aired Mar 12, 2002
Louis Theroux hears all about the philosophies that drive Chris Eubank as he spends time at home, in the ring, and on a shopping trip for jodhpurs with the eccentric former world champion boxer.
0 votes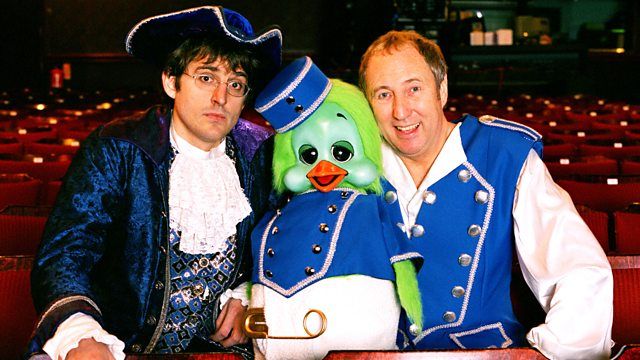 #16 - Keith Harris and Orville in Panto
Season 1 - Episode 6 - Aired Mar 19, 2002
Louis Theroux makes his stage debut in the company of ventriloquist Keith Harris and his feathered friend Orville during their pantomime season in Cinderella, at Crewe's Lyceum theatre.
0 votes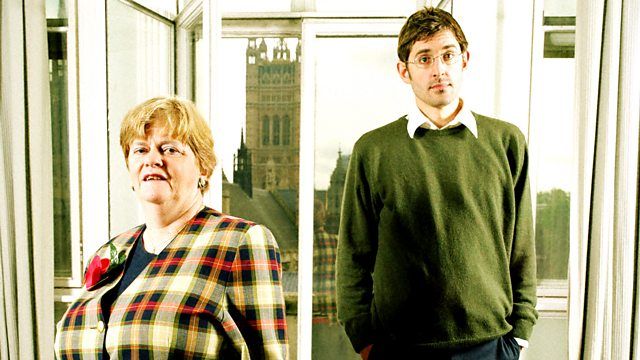 #17 - Ann Widdecombe
Season 1 - Episode 4 - Aired Mar 5, 2002
Louis Theroux meets Conservative MP Ann Widdecombe. From the beginning though, it's a prickly relationship.
0 votes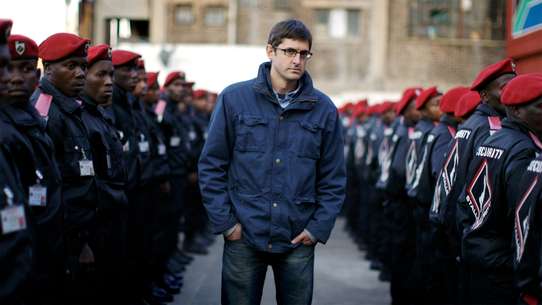 #18 - Jimmy Savile
Season 1 - Episode 1 - Aired Apr 13, 2000
Louis visits 73-year-old Jimmy Savile, the miner who became a TV and radio star.
0 votes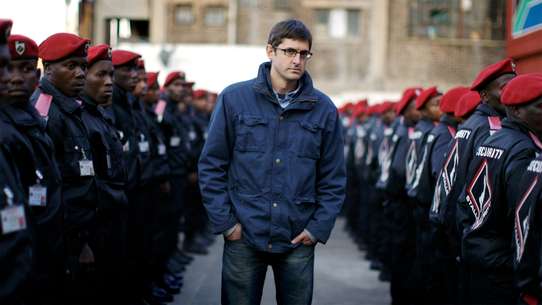 #19 - Max Clifford
Season 1 - Episode 7 - Aired Mar 26, 2002
Louis meets the PR guru/media manipulator as he handles Pop Idol judge Simon Cowell and child star Declan Galbraith and organises a charity do involving Westlife.
0 votes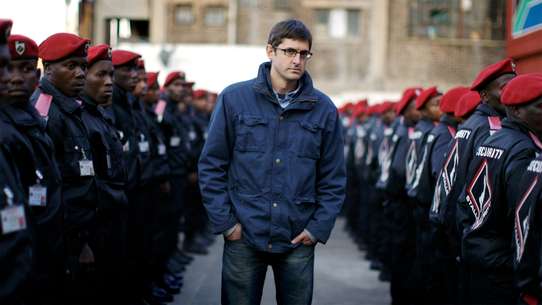 #20 - Life on the Edge: Beyond Belief
Season 7 - Episode 1 - Aired Sep 6, 2020
Since making his television debut on TV Nation in the mid-90s, journalist and film-maker Louis Theroux has become synonymous with documentaries involving subcultures and people on the fringes of society. In the first episode of this career retrospective, Louis looks back at his earliest documentaries and explores how some people's most fervent beliefs can bring them into conflict with mainstream society. From his Weird Weekends episodes on survivalists and UFOs to his now notorious documentary about the White Aryan Resistance in California (Louis and the Nazis), Louis has always been drawn to those whose beliefs seem unusual, confused or, in some cases, abhorrent. Louis catches up again with some of his previous contributors, including Mike Cain, who he first met in the mid-90s, having moved to the hills of Idaho and armed himself for what he saw as an inevitable war with the federal government. Over 20 years later, his views haven't changed much – but in Donald Trump, he has a president who finally speaks to him. Louis also tracks down Lamb and Lynx, once members of the white nationalist pop group Prussian Blue. They have since rejected their past and believe their story gives hope that even the most indoctrinated can change their beliefs.
0 votes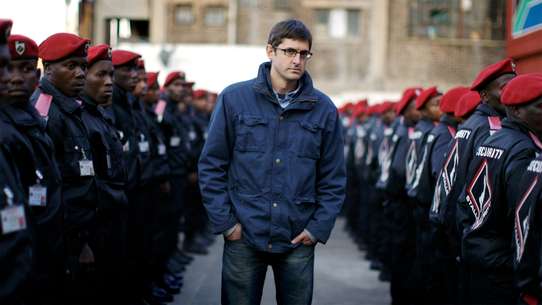 #21 - Life on the Edge: The Dark Side of Pleasure
Season 7 - Episode 2 - Aired Sep 13, 2020
Louis explores how America has managed to take our darkest desires, commodify them and turn them into a saleable product. From his memorable Weird Weekends episodes on porn and rap to films about Las Vegas and the US opioid crisis, this episode explores a very human tendency to jump to the dark side when seeking out pleasure – whether through indulgence, risk-taking or the joy of doing something seen as 'bad' or 'wrong'. Louis re-connects with porn-star JJ, who over 20 years ago was just making his way in the adult industry but has since turned his back on that world in favour of a new life in eastern Europe. And Louis catches up once more with Katilia from Heroin Town, whom he last saw hopelessly addicted to drugs, with little sign of turning her life around.
0 votes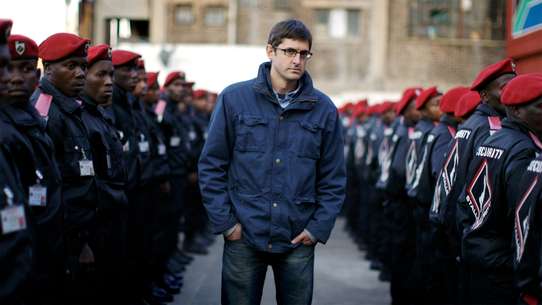 #22 - Living with Louis
Season 1 - Episode 8 - Aired Mar 26, 2002
The participants of the previous programmes (with the exception of Ann Widdecombe and Max Clifford) talk about being interviewed by Louis Theroux. Louis also provides insight into how he felt those five shows went and what those people were like to spend time with. The show is interspersed with clips from the shows.
0 votes