The BEST Episodes of La Resistencia
Every episode ever - ranked by fan votes!
Last Updated: Jan 13, 2021
Cada noche de Lunes a Jueves, David Broncano se enfrenta a un late late night que ha supuesto todo un fenómeno televisivo al crear una nueva forma de hacer televisión. Con su peculiar humor, las cosas puedan tomar rumbos insospechados.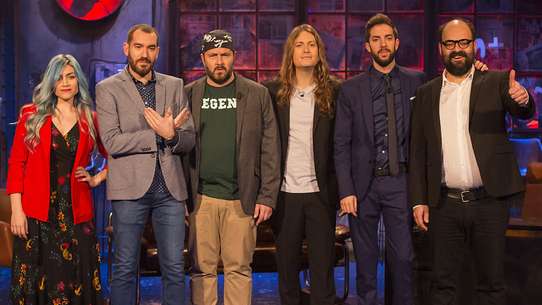 #1 - Ingrid García Jonsson
Season 1 - Episode 39 - Aired Apr 18, 2018
1 votes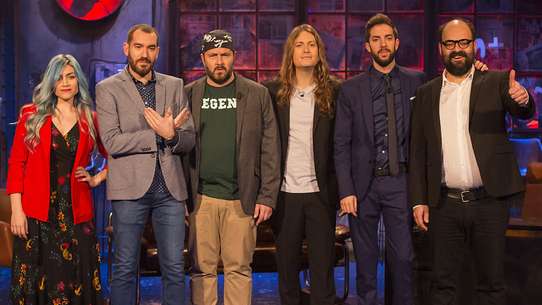 #2 - Regino Hernandez
Season 1 - Episode 11 - Aired Feb 20, 2018
2 votes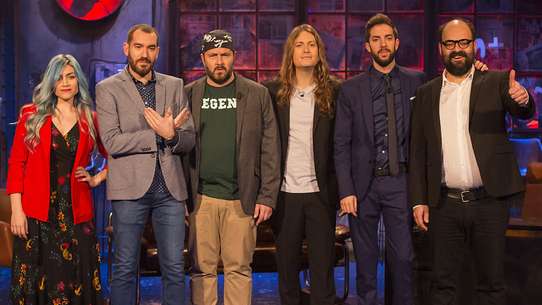 #3 - Pepe Colubi
Season 2 - Episode 154 - Aired Jul 2, 2019
1 votes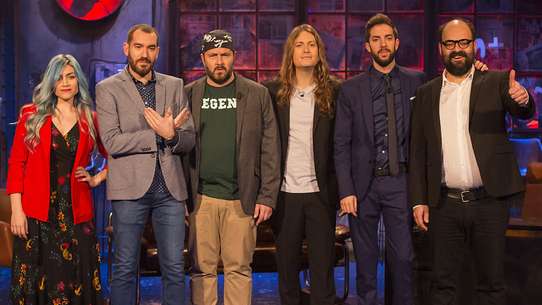 #4 - Amaia Salamanca
Season 2 - Episode 108 - Aired Apr 3, 2019
4 votes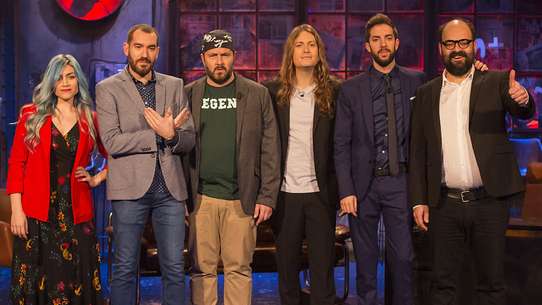 #5 - Novedades Carminha
Season 2 - Episode 93 - Aired Mar 7, 2019
5 votes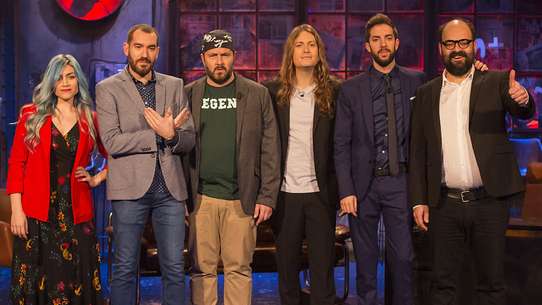 #6 - Laura Pausini
Season 2 - Episode 52 - Aired Dec 12, 2018
6 votes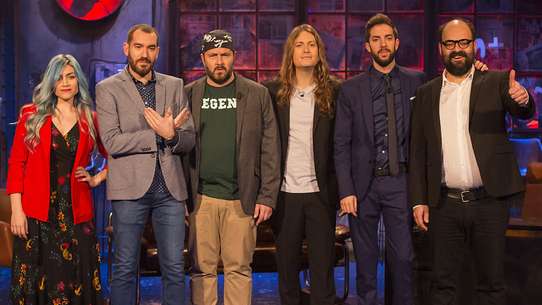 #7 - Miquel Montoro
Season 3 - Episode 73 - Aired Jan 31, 2020
6 votes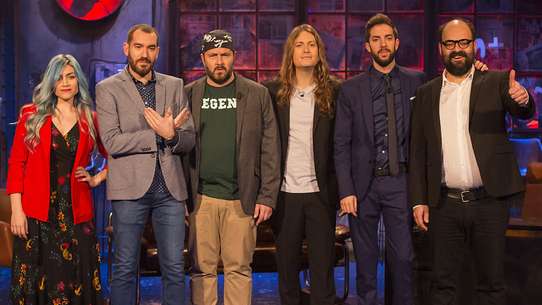 #8 - Lo que de verdad importa
Season 3 - Episode 110 - Aired Apr 7, 2020
3 votes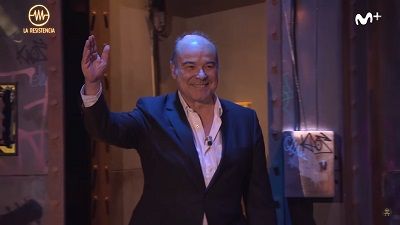 #9 - Antonio Resines
Season 1 - Episode 1 - Aired Feb 2, 2018
7 votes
Writers: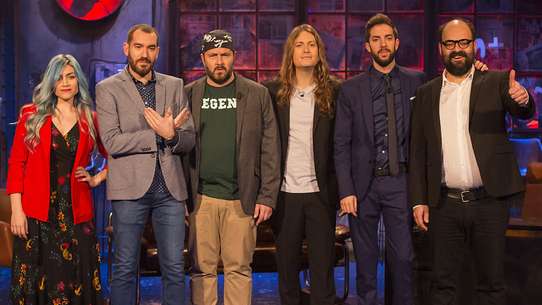 #10 - Iñaki Gabilondo
Season 2 - Episode 41 - Aired Nov 21, 2018
7 votes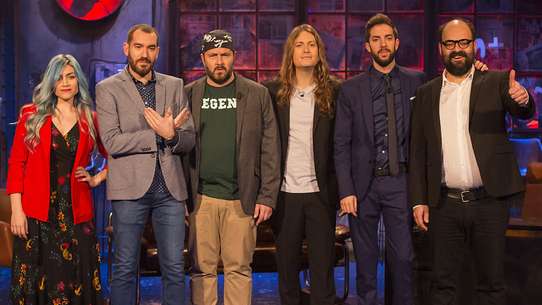 #11 - Isabel Coixet
Season 2 - Episode 35 - Aired Nov 9, 2018
4 votes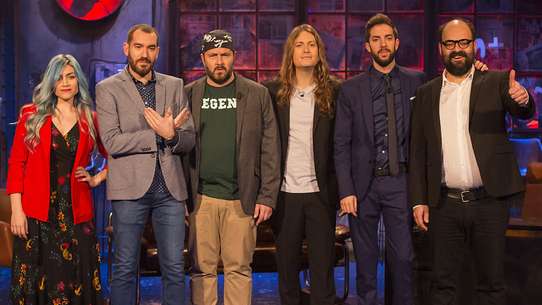 #12 - Miguel Ángel Muñoz
Season 2 - Episode 117 - Aired Apr 25, 2019
4 votes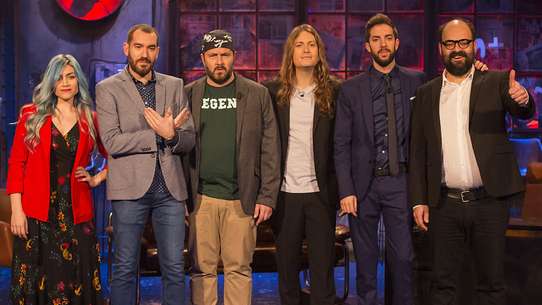 #13 - María Galiana
Season 3 - Episode 90 - Aired Mar 3, 2020
5 votes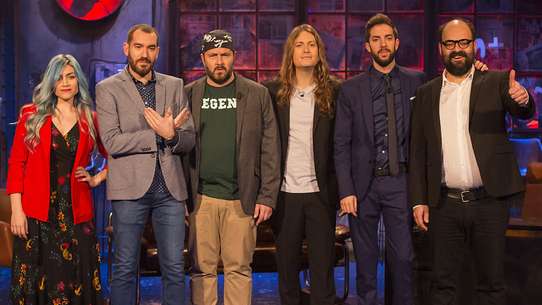 #14 -
Season 3 - Episode 96 - Aired Mar 12, 2020
6 votes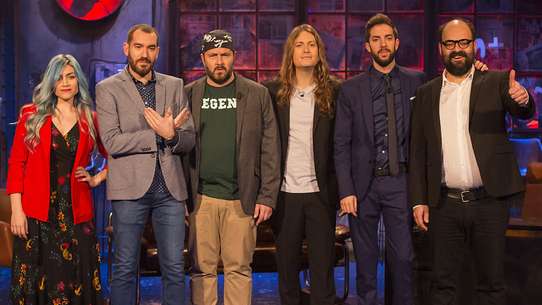 #15 - Deva
Season 4 - Episode 41 - Aired Nov 25, 2020
6 votes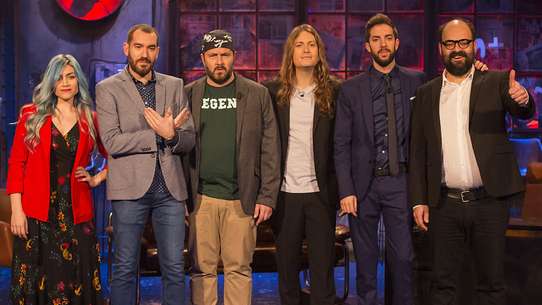 #16 - Ernesto Sevilla
Season 1 - Episode 9 - Aired Feb 16, 2018
3 votes
Writers: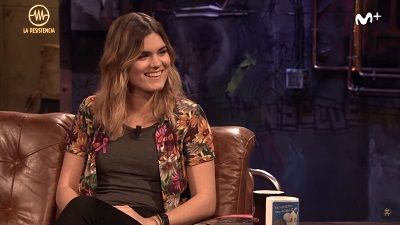 #17 - Elvira Sastre
Season 1 - Episode 10 - Aired Feb 19, 2018
1 votes
Writers: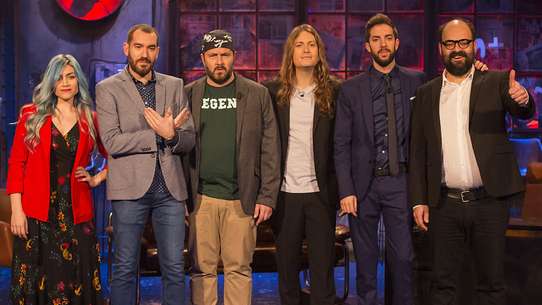 #18 - Adrian Mateos
Season 1 - Episode 12 - Aired Feb 21, 2018
1 votes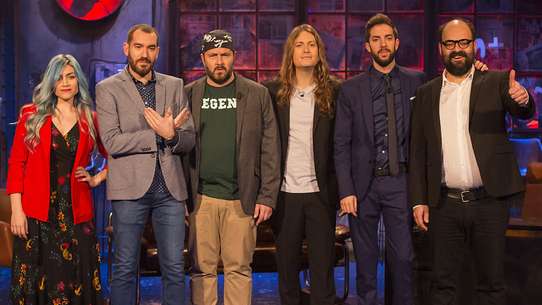 #19 - Ibai Llanos
Season 1 - Episode 17 - Aired Mar 2, 2018
2 votes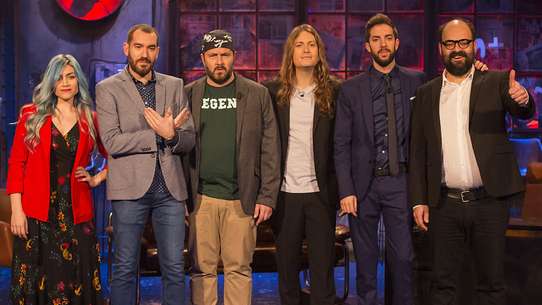 #20 - Berto Romero
Season 1 - Episode 21 - Aired Mar 9, 2018
1 votes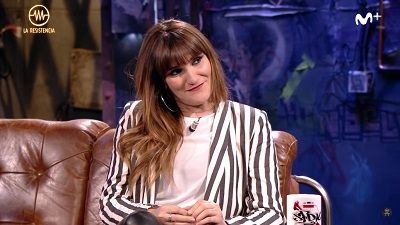 #21 - Rozalén
Season 1 - Episode 22 - Aired Mar 13, 2018
1 votes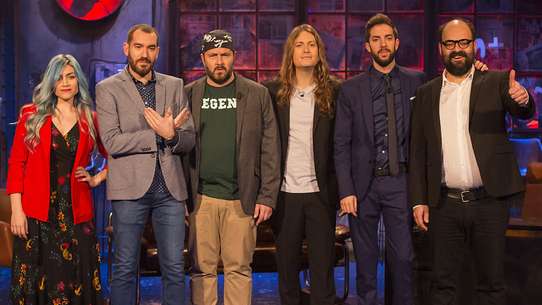 #22 - Ona Carbonell
Season 1 - Episode 23 - Aired Mar 14, 2018
1 votes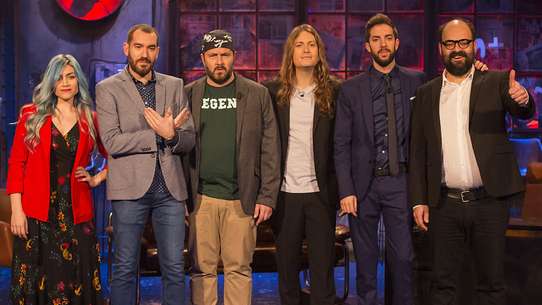 #23 - Andy y Lucas (Swingers Night Special)
Season 1 - Episode 74 - Aired Jun 20, 2018
3 votes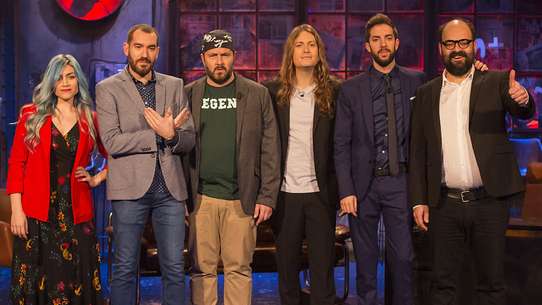 #24 - Ernesto Sevilla y Joaquín Reyes
Season 2 - Episode 4 - Aired Sep 14, 2018
3 votes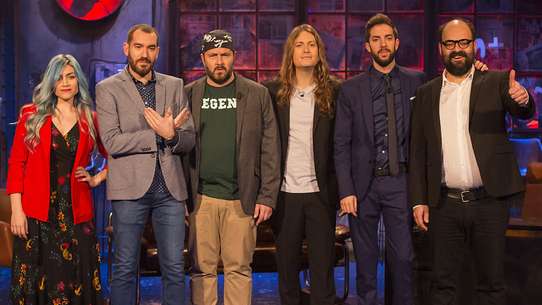 #25 - Dani Martín
Season 2 - Episode 26 - Aired Oct 24, 2018
4 votes