The BEST Episodes of Kamen Rider
Every episode ever - ranked by fan votes!
Last Updated: Dec 31, 2019
The Kamen Rider Series (translated as Masked Rider Series) is a metaseries of manga and tokusatsu television programs and films created by manga artist Shotaro Ishinomori. The various Kamen Rider media generally feature a motorcycle-riding superhero with an insect motif who fights supervillains often referred to as kaijin. The franchise began in 1971 with the Kamen Rider television series which followed college student Takeshi Hongo and his quest to defeat the world-conquering Shocker organization. Over the years, the popularity of the franchise has grown and the original series has spawned many television and theatrical sequels, and launched the "Second Kaiju Boom" or "Henshin Boom" on Japanese television in the early 1970s, greatly impacting the superhero and action-adventure genre in Japan.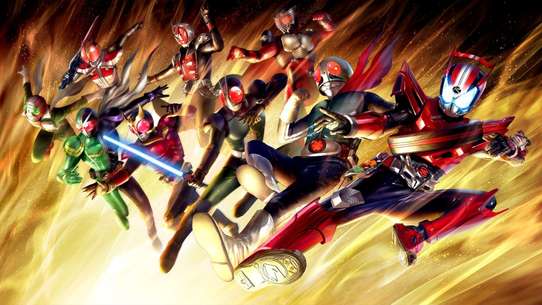 #1 - Memories of an Older Brother and Younger Sister
Season 12 - Episode 40 - Aired Nov 10, 2002
2 votes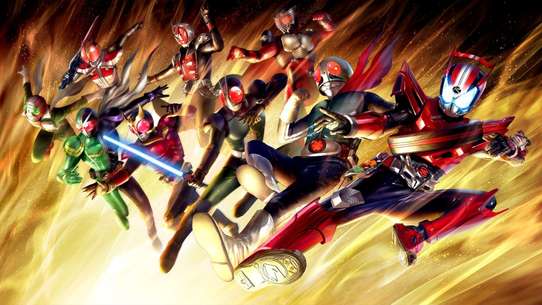 #2 - Room 401
Season 12 - Episode 42 - Aired Nov 24, 2002
2 votes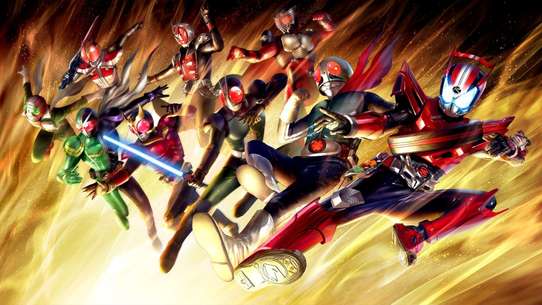 #3 - The Hero Fights
Season 12 - Episode 43 - Aired Dec 1, 2002
2 votes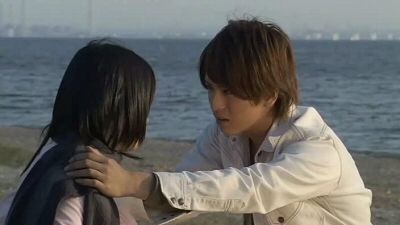 #4 - Memory Update
Season 17 - Episode 42 - Aired Nov 25, 2007
The Oct Imagin's attack leaves Yuto unconscious and Shōko heartbroken about not meeting Yuto, who is wounded in the fight. Deneb reveals that he is the reason for the Oct Imagin attacking Yuto, who regains conscious and has to be restrained by the DenLiner gang to keep him from killing Deneb for risking innocents in spite of his intentions. Deneb takes Ryotaro to the park to find Shōko, though Deneb asks if Urataros can handle it as a favor. With that, U-Ryotaro resolves the matter, though she preferred to return the coat to Yuto personally. Meanwhile, Kai psychically tells the Oct Imagin to complete his contract first before killing Yuto. The next day, D-Yuto retrieves the coat, but soon spends time with Shōko at the city zoo with Ryotaro following them until the Oct Imagin resumes his attack. Den-O Rod Form attempts to take out the Imagin until a severed tentacle possesses a nearby truck and attempts to run him over. The Oct Imagin manages to make his way to Yuto and Shōko, forcing Yuto to assume Zeronos Zero Form to travel to November 15, 2006. Once there, Zero Form manages to keep the Imagin from killing Sakurai. Zeronos holds his own until a tentacle possesses the ZeroGasher and attacks him. The Imagin then attempts to choke out Zeronos until Den-O Liner Form arrives and the two combine their attacks to destroy the Oct Imagin. However, a piece of the Oct Imagin's tentacle enters AuraLiner, bringing it life as it enters the time-railway and becomes a hydra monster. Both the DenLiner and the ZeroLiner are overwhelmed by it until the KingLiner arrives and all the trains combine their firepower to destroy it. Though Shōko loses her memory of Yuto, Ryotaro assures him that Airi will remember him based on what Owner told him. By the time Ryotaro returns to the DenLiner, he meets the Station Master who gives him something very important to provide explanations behind the Junction Point.
1 votes
Writers:
Yasuko Kobayashi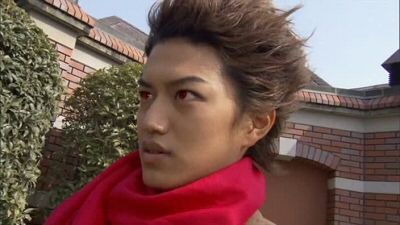 #5 - Chou Den-O Beginning
Season 19 - Episode 14 - Aired Apr 26, 2009
When the Hikari Studio appears in the World of Den-O, Tsukasa finds himself dressed in a strange detective-like attire with possession of a Rider Pass. He is then suddenly possessed by an Imagin, who battles a Mole Imagin as Kamen Rider Den-O. After taking out the Imagin, the possessed Tsukasa walks off until Natsumi uses her pressure point move to drive the Imagin out of him. When the Imagin known as Momotaros tries to possess Tsukasa, again, he throws Yusuke in front of him and Yusuke becomes possessed. After easily overcoming M-Yusuke and treating him to pudding for answers, Tsukasa learns that the Imagin lost his physical form some time before they arrived. The possessed Yusuke then runs out of the Hikari Studio to go after the other Mole Imagin with Tsukasa and Natsumi close behind as they look for the DenLiner to solve the mystery. However, Urataros, Kintaros, and Ryutaros possess Tsukasa and chase after Natsumi for answers. When Tsukasa forces the three out and they enter Natsumi to fight him, Decade uses Agito's power on each form while a mysterious Kamen Rider-like figure and his lackies attack a group of delivery men, with the Alligator Imagin taking advantage of the chaos. When a dimensional rift sends Decade and Den-O into the dimension where Natsumi saw the Rider War, the two Kamen Riders reach a stalemate as they are picked up by the DenLiner. While the DenLiner's Owner realizes that they have to work together, Yusuke and Momotaros as Den-O are in a losing battle against Diend with Narutaki as witness.[14]
27 votes
Writers:
Yasuko Kobayashi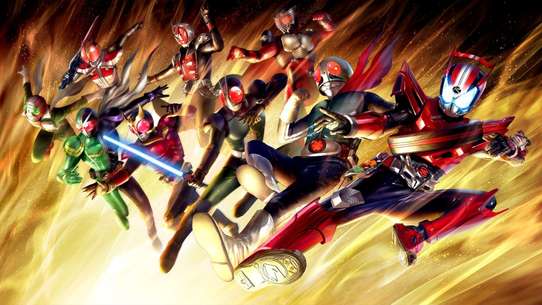 #6 - The B Carried on the Wind / The Beast Persues
Season 20 - Episode 31 - Aired Apr 18, 2010
1 votes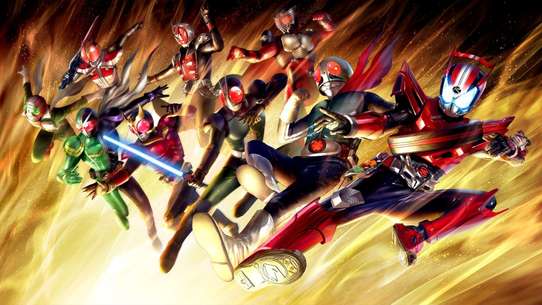 #7 - The B Carried on the Wind / Now, in the Radiance
Season 20 - Episode 32 - Aired Apr 25, 2010
1 votes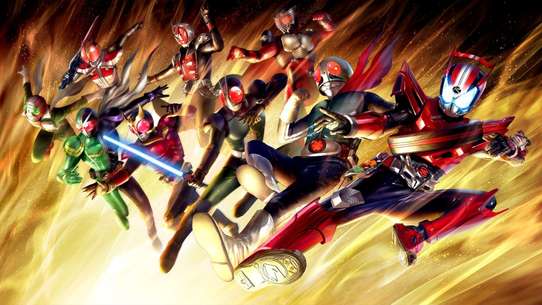 #8 - Y's Tragedy / Brother & Sister
Season 20 - Episode 34 - Aired May 9, 2010
1 votes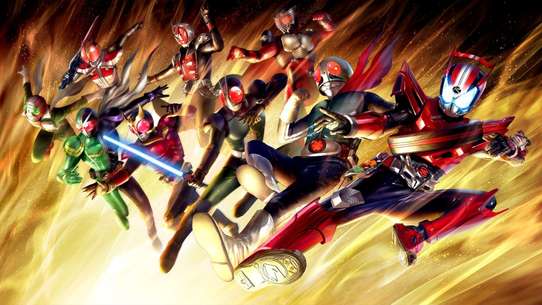 #9 - Client X / In the Name of the Museum
Season 20 - Episode 38 - Aired Jun 6, 2010
1 votes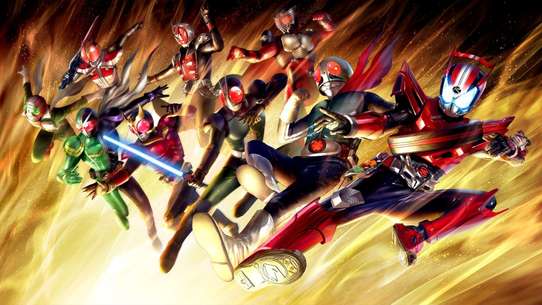 #10 - Who K Needs / The Last Supper
Season 20 - Episode 46 - Aired Aug 8, 2010
1 votes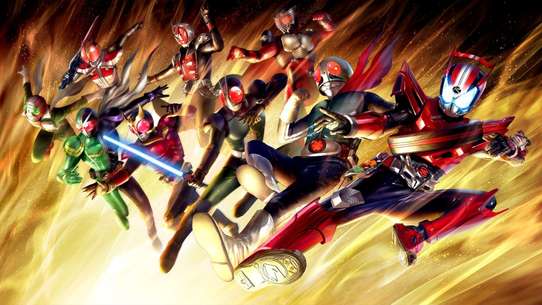 #11 - Left Behind U / Forever Partners
Season 20 - Episode 48 - Aired Aug 22, 2010
28 votes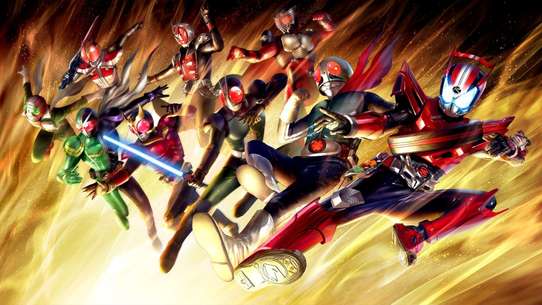 #12 - Farewell to E / A Bouquet of Justice for This City
Season 20 - Episode 49 - Aired Aug 29, 2010
28 votes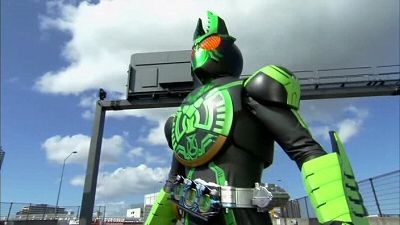 #13 - Western Clothing, A Contract, Ultimate Combo
Season 21 - Episode 6 - Aired Oct 10, 2010
Hina confronts Yamano's shopping addiction when her father goes bankrupt while Ankh confronts Kougami about his share deal of the Cell Medals.
1 votes
Writers:
Yasuko Kobayashi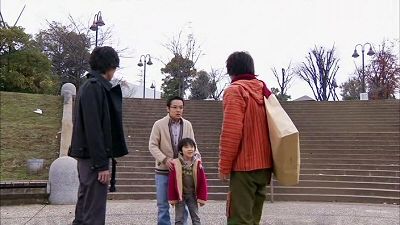 #14 - Hopper, Parent and Child, Hero
Season 21 - Episode 21 - Aired Feb 6, 2011
The Cous Coussier gang runs into a young boy getting attacked for telling off a man for littering, learning that it's something he picked up from his father; the Greeed creates a Yummy from the desire to help people.
1 votes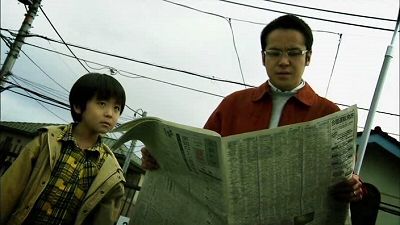 #15 - Choco, Conviction, Power of Justice
Season 21 - Episode 22 - Aired Feb 13, 2011
Susumu lets his desire for justice get out of hand and it's up to Eiji to stop him before it's too late; Gotou and Takashi have a heart-to-heart conversation about their ideals.
1 votes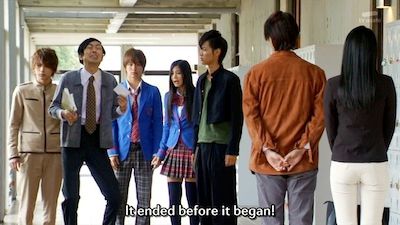 #16 - A Misguidance Counseling Session
Season 22 - Episode 21 - Aired Feb 5, 2012
Third-year teacher Ms. Haruka Utsugi takes over for Sarina Sonoda, and begins to grow wary of Gentaro. A Zodiarts also makes its appearance, using martial arts skills similar in style to Ms. Utsugi.
1 votes
Writers:
Kazuki Nakashima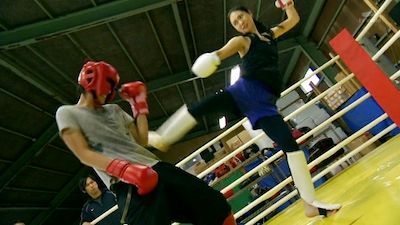 #17 - Kicking Your True Nature
Season 22 - Episode 22 - Aired Feb 12, 2012
The Kamen Rider Club tries to find out the identity of the Pegasus Zodiarts while Gentaro tries to get on Ms. Utsugi's good side by sparring with her at the kickboxing gym.
1 votes
Writers:
Kazuki Nakashima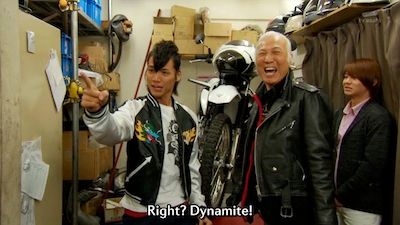 #18 - A Transformation That's Denied
Season 22 - Episode 27 - Aired Mar 18, 2012
The Kamen Rider Club finally meets Gentaro's grandfather and learn about Gentaro's past. Gentaro's home, is the shop of 'Kisaragi's Motors', operated by his grandfather. Gentaro's parents died because of a traffic accident, and he was brought up by his grandfather since the 3rd year of primary school. Meanwhile Kijima calls out Ryusei for a battle, and wishes to recruit him and fight together.
1 votes
Writers:
Kazuki Nakashima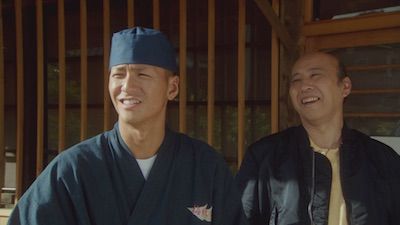 #19 - The Heir to the Dream
Season 23 - Episode 13 - Aired Dec 2, 2012
As Haruto must keep Valkyrie and Medusa from placing Matsuki in despair, Shunpei questions his worth in helping in the fight against the Phantoms.
1 votes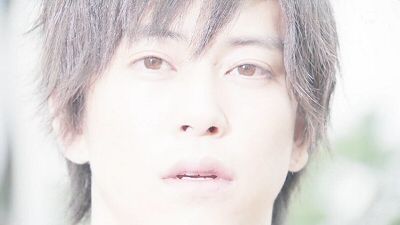 #20 - Overlord's Awakening
Season 24 - Episode 40 - Aired Aug 10, 2014
Kouta follows the passage to Yggdrasill Tower and to his surprise discovers an underground dungeon. Redyue informs Kouta that he has become one of the Over Lords, rather than a human, and proceeds to show him his apparent destiny.
1 votes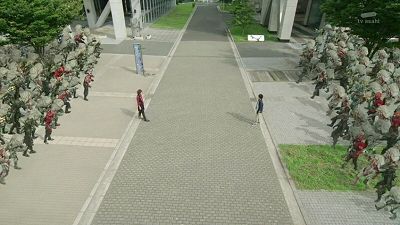 #21 - The Final Battle Between the Two Destined Ones!
Season 24 - Episode 45 - Aired Sep 14, 2014
Zack sets a trap for Kaito, but... Meanwhile, Kouta has gained command over an Inves army whilst battling Kaito.
1 votes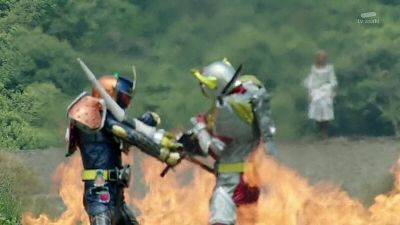 #22 - The Fated Victor
Season 24 - Episode 46 - Aired Sep 21, 2014
Betting their lives and beliefs, Kouta and Kaito finally face off.
1 votes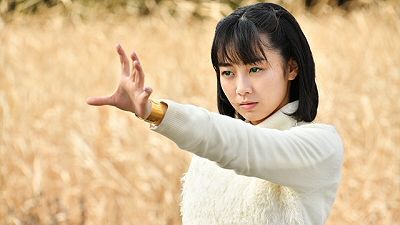 #23 - Idol Awakening
Season 28 - Episode 25 - Aired Mar 4, 2018
Misora sends Kamen Rider Rogue flying through Skywall; Souichi reveals to Sento that there is a spy in the Touto government.
4 votes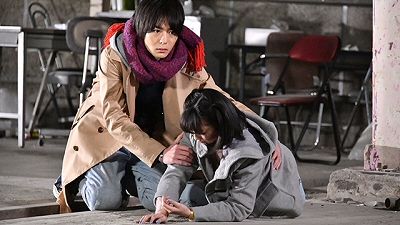 #24 - Death Match of Betrayal
Season 28 - Episode 26 - Aired Mar 11, 2018
Sento starts working on a new upgrade as Seito challenges Touto to a best-of-three battle.
4 votes
#25 - The Truth of Pandora's Box
Season 28 - Episode 30 - Aired Apr 8, 2018
Blood Stark wonders how the Queen of Mars is still alive; Bernage, in Misora's body, makes a statement about Ryuuga that has the others start questioning things.
3 votes