The Best Episodes of Jesse Stone
Emmy Award winner Tom Selleck stars as Jesse Stone, a former Los Angeles cop with a drinking problem who has settled into life as the police chief of Paradise, Massachusetts, a small coastal New England town. Jesse has an ex-wife he can't quite let go of, which freqently complicates his romantic and professional lives. As he tries to get back on his feet, he learns that the town of Paradise may have been misnamed. Murder, rape, secrets and lies crop up, and it's up to Chief Stone to put things right. The fims are based on the series of novels by Robert B. Parker.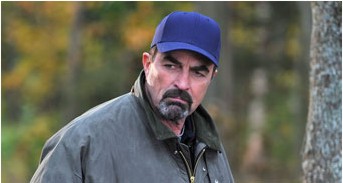 #1 - No Remorse
Season 1 - Episode 6
Police Chief Jesse Stone, who was suspended by the Paradise, Mass. Town Council, begins moonlighting for his friend, State Homicide Commander Healy, by investigating a series of murders in Boston, leaving Rose and Suitcase to handle a crime spree in Paradise on their own. Jesse pours his energy into his work in an effort to push away his twin demons: booze and women. When his investigation leads to notorious mob boss Gino Fish, Jesse's pursuit becomes hazardous.
13 votes
#2 - Thin Ice
Season 1 - Episode 5
Small-town police chief Jesse Stone almost loses his job after the attempted murder of his close friend and colleague, the captain.
10 votes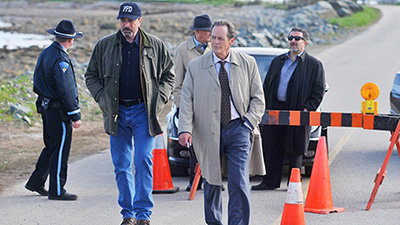 #3 - Benefit of the Doubt
Season 1 - Episode 8
Jesse finds himself struggling to get his job back as the Paradise police chief, and he is forced to rely on his cop intuition to sort through a maze of misleading clues and hidden meanings as he attempts to solve a shocking and horrifying mob-related double homicide.
16 votes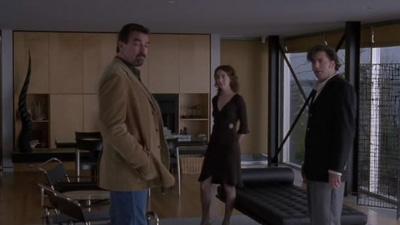 #4 - Stone Cold
Season 1 - Episode 1
A series of seemingly random murders already has Chief Stone's full attention, but the case becomes personal when someone close to him is killed.
15 votes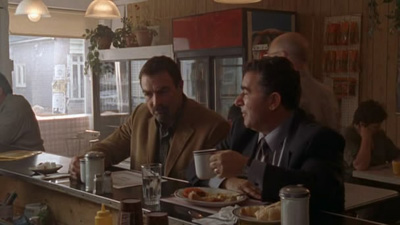 #5 - Night Passage
Season 1 - Episode 2
This relates how Jesse Stone, a boozy former cop, originally become police chief of the small seaside town of Paradise, Massachusetts. His investigation of a domestic-violence case results in the exposure not only of some citizens' dirty laundry, but also of a money-laundering scheme.
13 votes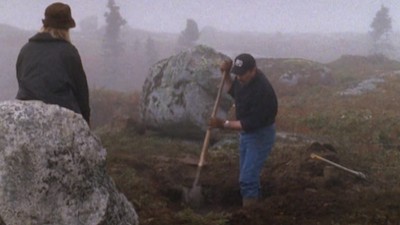 #6 - Sea Change
Season 1 - Episode 4
While investigating a rape aboard a yacht that came for the annual regatta, Jesse decides to reopen an unsolved case from twelve years earlier in which a teller was killed during a bank robbery.
11 votes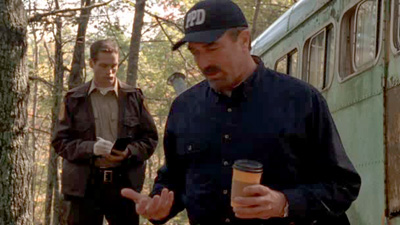 #7 - Death in Paradise
Season 1 - Episode 3
When the body of a teenage girl is found floating in a local lake, Stone must get to the bottom of the mysterious crime. He discovers that she was troubled, pregnant and estranged from her parents, who didn't even bother to report that she was missing.
14 votes