The Best Episodes of In the Flesh
Four years after the Rising, the government starts to rehabilitate the Undead for reentry into society, including teenager Kieren Walker, who returns to his small Lancashire village to face a hostile reception, as well as his own demons.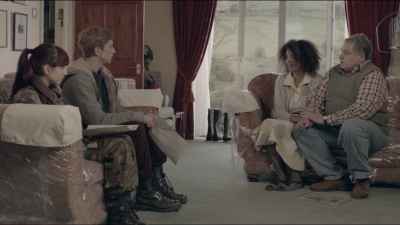 #1 - Episode 3
Season 1 - Episode 3
After visiting a supermarket where he once hunted with Amy, Kieren remembers that Jem once spared his life. Together, brother and sister confront their pasts.
418 votes
Watch on Amazon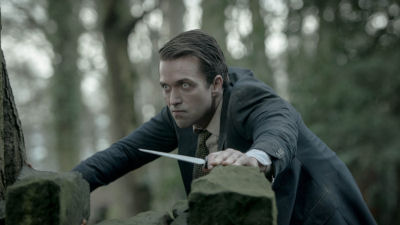 #2 - Episode 6
Season 2 - Episode 6
Kieren faces his darkest fear of turning rabid again and putting those closest to him in danger. Meanwhile, Simon believes he could be the key to the Second Rising, and Maxine's deepest secret is revealed when she has a public meltdown at Roarton's annual winter fete.
268 votes
Watch on Amazon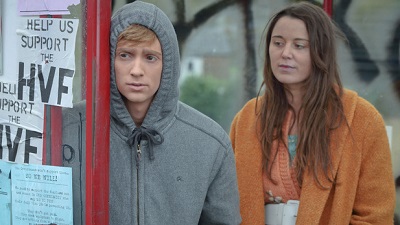 #3 - Episode 2
Season 1 - Episode 2
Feeling trapped at home, Kieren escapes to his grave where he's reunited with his old hunting partner Amy, who persuades him to take a dangerous day trip.
446 votes
Watch on Amazon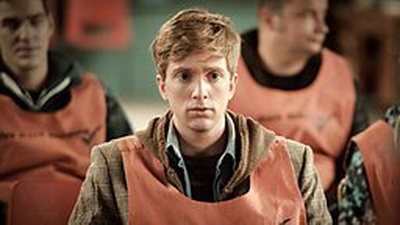 #4 - Episode 4
Season 2 - Episode 4
Kieren is conflicted about seeing Simon behind Amy's back and frustrated by his cult leader persona around the adoring Undead of Roarton. However, Simon proves how much he cares by stepping into Kieren's world and having Sunday lunch at the Walkers'. Unfortunately, Amy witnesses the loved-up pair en route to Kieren's house and is crushed by their betrayal. After a positive start, the Sunday lunch descends into chaos. A tipsy and trouble-making Jem and Gary descend on the meal, provoking Kieren into a confession which sends shockwaves around the family - and astounds Simon. Philip can't reconcile himself with Maxine's questionable politics and the two go head to head. Seeing Philip as a thorn in her side, Maxine orchestrates his downfall and is delighted when his Undead perversion is publicly revealed. Philip's political aspirations come tumbling down around him, but a silver lining is provided by an unexpected romantic encounter.
264 votes
Watch on Amazon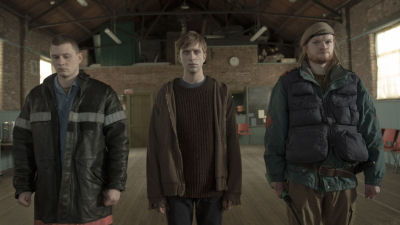 #5 - Episode 5
Season 2 - Episode 5
Kieren finds the strength to shed his contact lenses and cover-up mousse in public for the first time. However, he's wrongly accused of freeing the rabids at the GP surgery and hauled in front of the increasingly tyrannical parish council. The council place Kieren under house arrest, threatening to send him back to the Norfolk treatment centre if he doesn't confess. Disappointed by his parents' reaction, Kieren seeks out Simon and is floored to discover he has disappeared. Meanwhile, we follow Simon to the city. We flashback to his horrific experiences in and outside the treatment centre, learning how he was radicalized and became the Undead Prophet's final and most beloved disciple. When the Undead Prophet tells Simon he must sacrifice Kieren to instigate the Second Rising, his faith is rocked for the first time. However, he returns to Roarton grimly resolved to carry out his mission.
235 votes
Watch on Amazon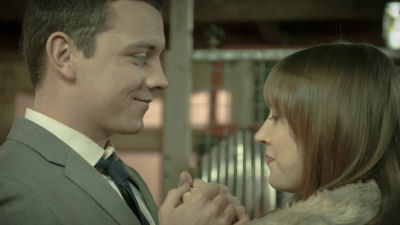 #6 - Episode 3
Season 2 - Episode 3
Fate throws Kieren and Simon together on the 'Give Back' scheme, this time at the doctor's surgery. Simon reassures Kieren that he's not leading Amy on, but the pair come to blows when Kieren thwarts his plan to free two caged rabids. We also get to know PDS Sufferer Freddie Preston. Freddie returned from the grave to find his childhood sweetheart Haley shacked up in their marital home with her new boyfriend Amir. Haley and Amir are allowing Freddie to stay in the spare room until he's back on his feet. This is not ideal, as Freddie struggles with the notion of 'till death do us part' and is determined to win back the woman he loves. When Kieren is thrust into the aftermath of Freddie's plan, he sees Simon's views in a different light. Even though he hates the thought of hurting Amy, he can't help but follow his heart.
277 votes
Watch on Amazon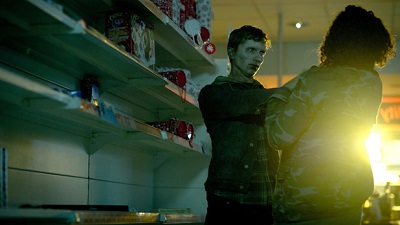 #7 - Episode 1
Season 1 - Episode 1
Partially Deceased Syndrome sufferer Kieren Walker returns home but doesn't receive a warm welcome from his sister. The zombie-hating Human Volunteer Force are ready to take action against any PDS sufferer reintegrated on their patch.
591 votes
Watch on Amazon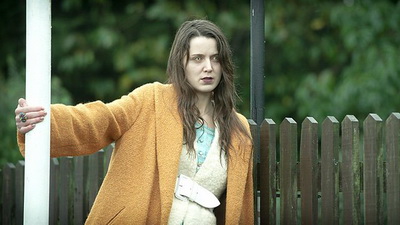 #8 - Episode 2
Season 2 - Episode 2
Kieren's dreams of escape are left in tatters when Maxine imposes an Undead travel ban on Roarton, also introducing stringent measures for PDS Sufferers to pay back their debt to society. However, being thrust together with Simon on Maxine's 'Give Back' scheme has its benefits. The two have a connection, and Kieren agrees to go to Simon's Undead party that night, where Simon makes a surprising declaration. Jem is troubled at school. A 19-year-old amongst 16-year-olds, she feels completely alienated, until she's revealed to be an ex-HVF war hero. Jem's reputation soars and she is befriended by the popular girls. However, when a PDS prank goes wrong, resulting in a terrifying rabid in the corridors, Jem is humiliated in front of her classmates. She gravitates to Gary, finding solace in a world she understands - hunting rabids in the woods. But it's here that disaster strikes.
298 votes
Watch on Amazon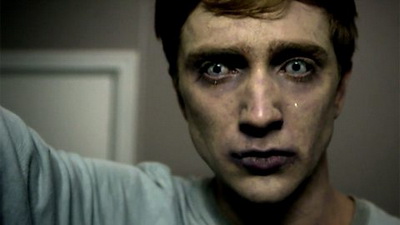 #9 - Episode 1
Season 2 - Episode 1
Kieren Walker, in the now seemingly PDS-friendly world of Roarton, is keeping his head down, working soul destroying shifts in the Legion pub and squirrelling money into his 'escape fund'. The only problem is that he can't escape himself. In the wider world, tensions are re-igniting. The radical pro-living party, Victus, is whipping up hatred and the Undead Liberation Army is retaliating violently. When Victus MP Maxine Martin enters Roarton, Kieren is dismayed, sensing that danger is encroaching. And when Vicar Oddie violently clashes with her, it seems Kieren's instincts are right. Kieren is also overjoyed by the return of his BDFF (best dead friend forever), Amy Dyer, though his delight is cut short by a tense encounter with Amy's opinionated beau, ULA member Simon. When Amy and Simon reveal the prejudice still bubbling under the surface in Roarton, Kieren knows he needs to leave the village immediately.
359 votes
Watch on Amazon