The Best Episodes of Impractical Jokers
This hidden-camera series follows four lifelong friends -- Brian "Q"' Quinn, James "Murr"' Murray, Joe Gatto and Sal Vulcano -- who take dares to an outrageous level. Since they were young, the quartet have challenged one another to do ridiculous dares in public. On the show, to find out who is best under pressure, the guys compete in awkward and outrageous hidden-camera hijinks. At the end of each episode, the loser must perform what is deemed to be the most-mortifying challenge yet.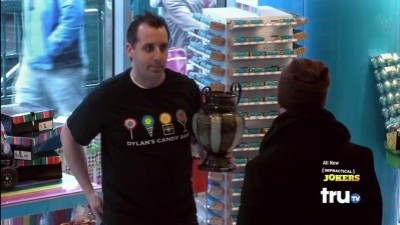 #1 - Supercuts
Season 1 - Episode 17
Season 1 concludes with the guys using bizarre props to toy with customers at a candy store and thumbing their noses at proper elevator etiquette.
268 votes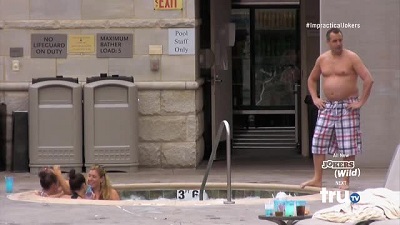 #2 - Parks and Wreck
Season 3 - Episode 27
The guys cannonball into an uncomfortable poolside encounter, and convince strangers to press send on their absurd e-mails. Later, tonight's loser presents a shocking senior citizen initiative to a community planning board.
212 votes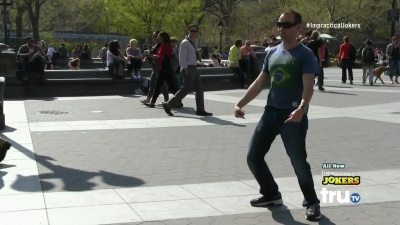 #3 - Down in the Dump
Season 2 - Episode 16
The guys lose sight of social etiquette with strangers in the park, present disastrous timeshare opportunities to future vacationers, and get sneaky with people's pockets in the grocery store.
276 votes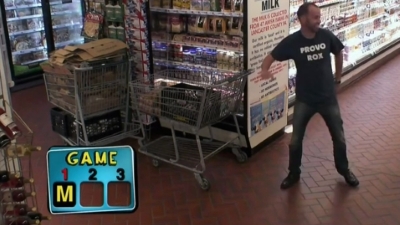 #4 - The Permanent Punishment
Season 3 - Episode 26
Q, Murr, Sal, and Joe provide a false sense of security to some sassy shoppers at a drug store, and the competition reaches new heights during a rematch of their balloon challenge in the grocery store. And tonight the guys laugh and cry their way through the first ever permanent punishment!
237 votes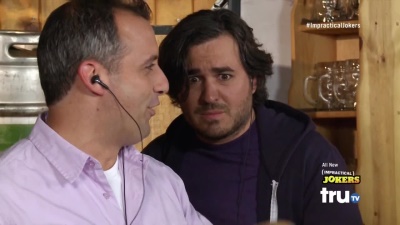 #5 - Sweat the Small Things
Season 2 - Episode 18
Joe, Sal, Q, and Murr paint themselves into a corner teaching an art class, face the dartboard of destiny at a local bar, and tonight's loser stresses out over a Joker home invasion.
256 votes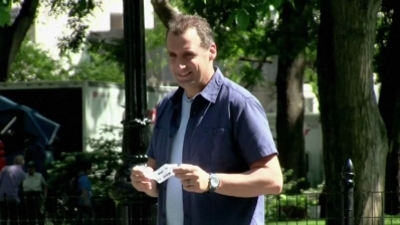 #6 - In Poor Taste Buds
Season 3 - Episode 25
Joe, Sal, Q, and Murr take to the court to serve up some seriously personal tennis lessons, and then head to the park for a bewildering game of Now! And tonight's loser must put his face through the ultimate test during a food presentation!
202 votes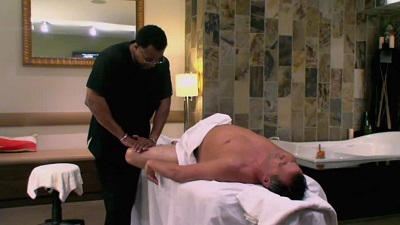 #7 - Fe-mail
Season 3 - Episode 22
It's spa day for the Jokers; Sal reveals his secret identity; surprised strangers wish they could have their penny back for sharing their thoughts; the big loser finds himself a little over dressed.
227 votes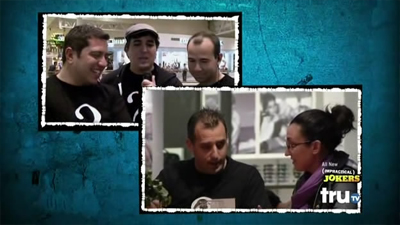 #8 - Out of TP
Season 1 - Episode 7
The guys swipe food off other people's plates at a buffet, tutor students in a foreign language they don't speak, and try to start a dance party in a public park.
397 votes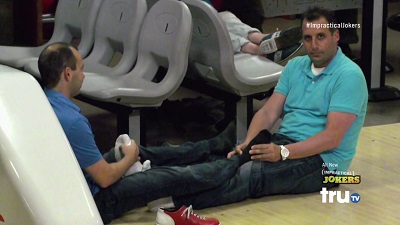 #9 - Everything's Just Rosie
Season 2 - Episode 22
Rosie O'Donnell makes a surprise visit. Also: bowling-alley patrons get pranked; and diners are forced-fed.
260 votes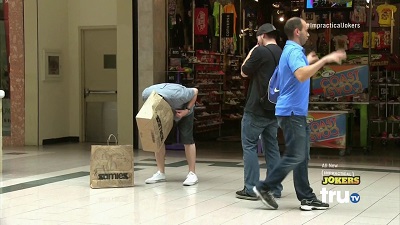 #10 - Cyber Buddies
Season 2 - Episode 27
The guys revive some classic jokes at their own expense; they go head-to-head debating nonsense in a humiliating elimination challenge.
262 votes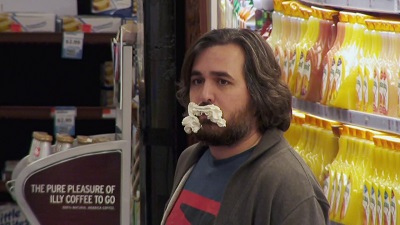 #11 - Nationals Disaster
Season 3 - Episode 4
The guys fumble through a grocery store and re-gift the weird contents of a mystery bag.
355 votes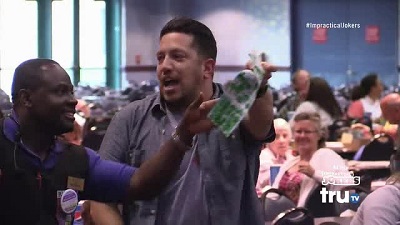 #12 - B-I-N-G-NO
Season 3 - Episode 29
Joe, Sal, Q, and Murr ham it up behind the counter of a famous NYC deli, and head to Union Square where they break the ice with bizarre behavior while selling popsicles. And tonight's loser wishes Bingo wasn't his name-o in a humiliating and cringe-worthy punishment.
217 votes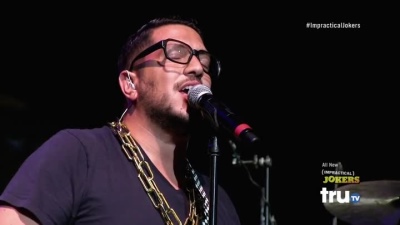 #13 - Enter the Dragons
Season 2 - Episode 23
Sal, Murr, Q and Joe have dared one another to do the most ridiculous, humiliating public pranks imaginable.
229 votes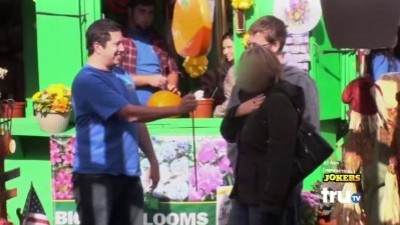 #14 - Bellydancer
Season 1 - Episode 13
The pranksters take jobs at a garden center, try their luck as CPR instructors and see if they can cut it as deli-counter workers.
299 votes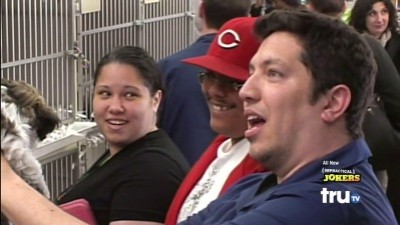 #15 - Charity Case
Season 1 - Episode 14
The pranksters tee it up as golf instructors; line up investors as Broadway producers; and play cat-and-mouse with customers at a pet store.
278 votes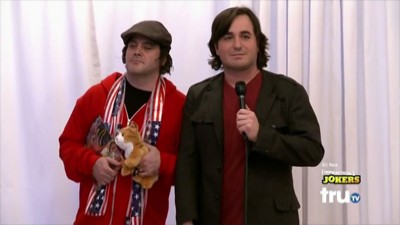 #16 - Out of Fashion
Season 2 - Episode 13
The guys host a taste test with uncomfortable survey questions afterward, negotiate for worthless items at a flea market and work as attendants at a gas station.
271 votes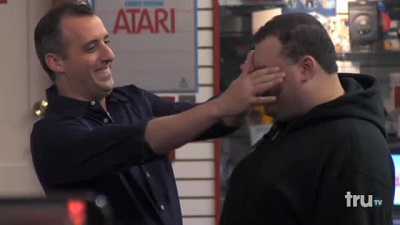 #17 - Puncture Perfect
Season 3 - Episode 15
The guys push all the wrong buttons at a video game store, try to rope rock climbers into repeating a bizarre word and give away tickets to a flop of a show.
265 votes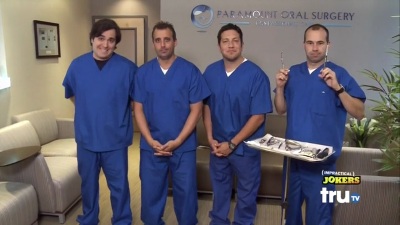 #18 - Elephant in the Room
Season 2 - Episode 1
The guys give some lip to patients in a dentist's office and throw popcorn at moviegoers.
410 votes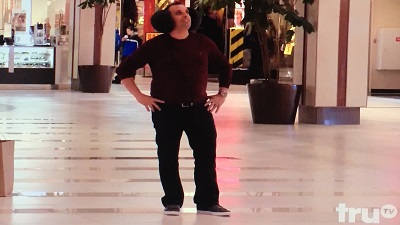 #19 - Blind Justice
Season 4 - Episode 18
The guys get a little punchy while giving boxing lessons, then head to the mall to share the gift of music with strangers. And when tonight's loser delivers the right speech to the wrong audience, he's the one who gets scared straight.
282 votes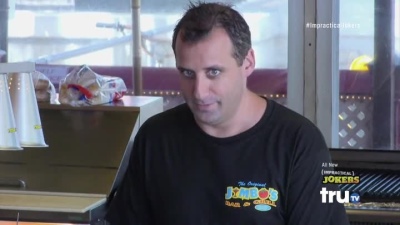 #20 - Dog Days of Bummer
Season 2 - Episode 24
Murr, Joe, Sal and Q get creative with their French fries at the mall food court, and compete to see whose ridiculous invention will win over a focus group. Then, the guys head to the Jersey Shore to serve up some embarrassment at a beachside burger joint.
237 votes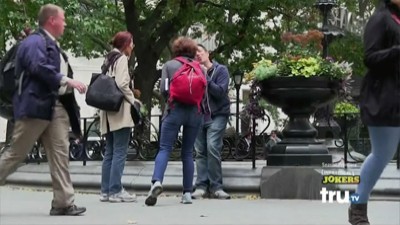 #21 - Birds and the Bees
Season 2 - Episode 6
The pranksters share shameful secrets in the park, don headsets at a fast food drive through, and ask unsuspecting strangers to dance.
291 votes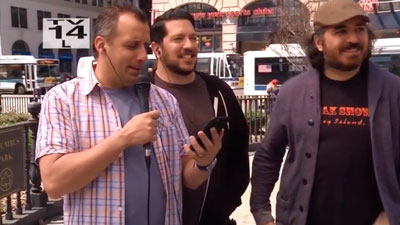 #22 - Sneaking Number Twos, Going Number One
Season 4 - Episode 17
Joe, Q, Sal and Murr play a game of "Put-Pocket" at a grocery store, then get jumpy at the park after taking over each other's cell phones. And tonight's big loser learns that when you gotta go...you gotta go.
264 votes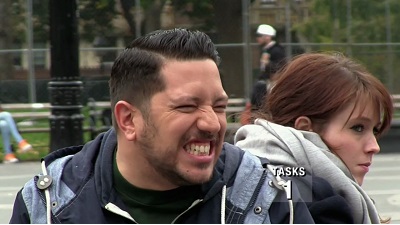 #23 - Make Womb for Daddy
Season 3 - Episode 14
Serving guests at a sub shop; using memory to get through a series of commands; the loser experiences the painful pangs of parenthood.
299 votes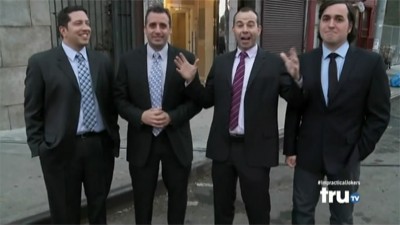 #24 - Strip High Five
Season 2 - Episode 5
The pranksters prove insensitive while conducting a sensitivity training class, have surprise celebrity encounters on the street and try being unreceptive receptionists in a busy office.
353 votes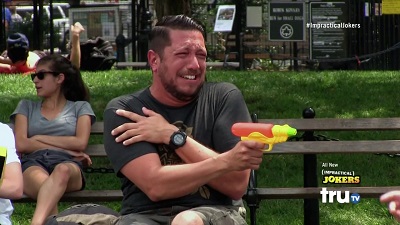 #25 - Not Safe for Work
Season 2 - Episode 20
The pranksters spotlight the importance of office safety and try online dating using embarrassing profiles.
270 votes