The BEST Episodes of Heavy Rescue: 401
Every episode ever - ranked by fan votes!
Last Updated: Jan 7, 2021
Heavy Rescue: 401 focuses on a group of heavy recovery drivers working to keep traffic rolling on some of the busiest and most unforgiving roads on the planet. Up to 400,000 vehicles travel Ontario's 400-series highways every day. The section of the 401 through Toronto is the busiest stretch of highway in the world. Highway 402 near Sarnia is an important link to the US Midwest, plagued by blinding lake effect snow squalls. These routes are lifelines for the nation's industrial heartland and for thousands upon thousands of commuters. When disaster strikes on these roads, the pressure is on to get them cleared and reopened. Police and the Ministry of Transport depend on Southern Ontario's heavy recovery operators. To keep closures to a minimum, crews often work just inches from open lanes and speeding traffic.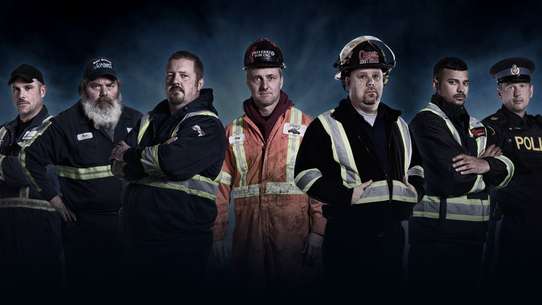 #1 - Big, Mean and Heavy
Season 5 - Episode 1 - Aired Jan 5, 2021
6 votes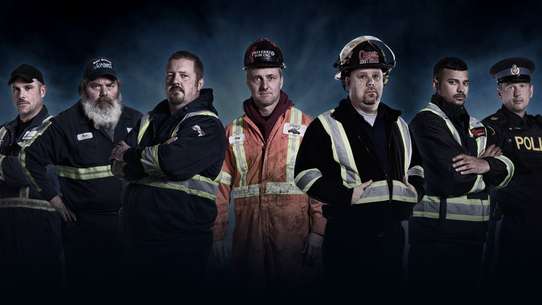 #2 - Pull 'n Pray
Season 4 - Episode 6 - Aired Feb 11, 2020
Eric is still working to find his place on the new County/Coxon team when a T-bone semi collision spurs them into action; with his first baby on the way, a blizzard in the east sends Andrew on an urgent rescue mission.
18 votes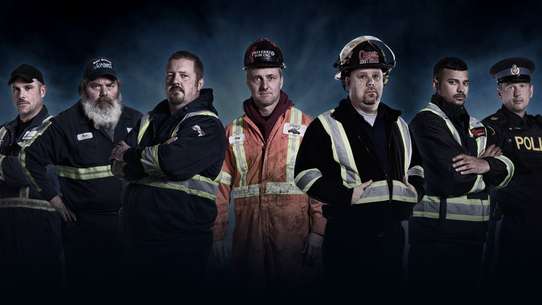 #3 - Not The Best Spot To Be
Season 4 - Episode 4 - Aired Jan 28, 2020
A pileup on the 401 brings traffic to a standstill and pushes the Ross crew into action; Sonny helps a driver stuck on a dangerous stretch of highway in Toronto; Herb's rookie Zach masters a difficult move for the first time.
19 votes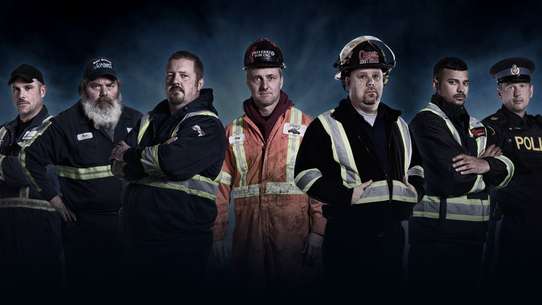 #4 - Beat Up and Bloody
Season 3 - Episode 14 - Aired Apr 9, 2019
Bubba battles a stubborn wreck in the middle of an ice storm; Sonny must improvise while clearing a pile of steel beams; Gary deals with a plummeting tanker.
27 votes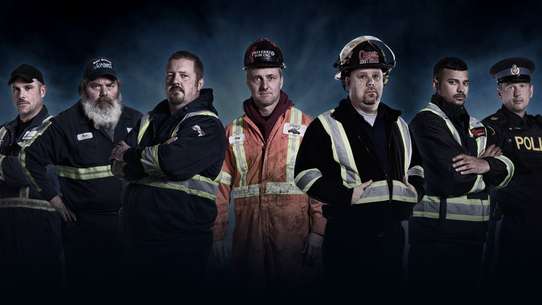 #5 - Feels like A Win
Season 2 - Episode 7 - Aired Feb 13, 2018
Freezing rain scatters Gary's team, forcing him to work solo to open the continent's busiest border crossing; in Windsor, Brad, Eric and crew fear a tragedy when they untangle a sedan badly crushed by a semi.
40 votes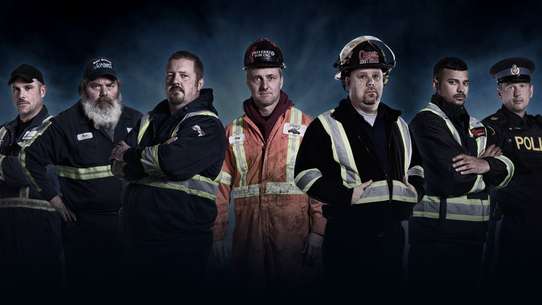 #6 - A Big Problem
Season 4 - Episode 7 - Aired Feb 18, 2020
An air ambulance crew takes off after a pileup results in serious casualties; preferred fights to clear two wrecks blocking the road to the border; a veteran operator rescues a leaning trailer
19 votes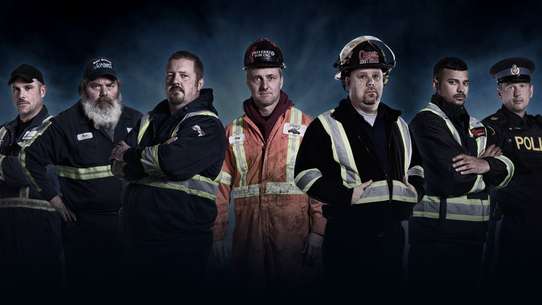 #7 - Holy Mackerel, What A Mess
Season 4 - Episode 8 - Aired Feb 25, 2020
After a triple crash, the crew from Chatham struggles to keep a mangled truck in one piece; a complicated air cushion job tests a new rotator operator; the new heavy crew at Metro gets a bad case of déjà vu.
18 votes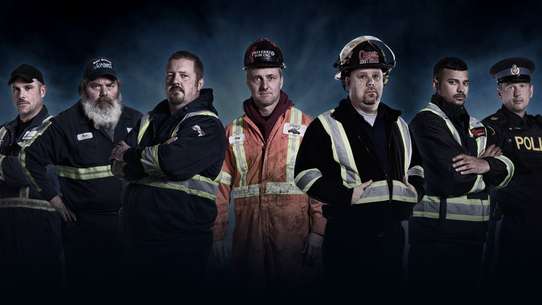 #8 - A Very Long Night
Season 2 - Episode 8 - Aired Feb 20, 2018
A storm sweeps across the province, sending heavy rescue crews scrambling; in Hamilton, Kevin fights to clear a wreck in time for the plows to get through.
41 votes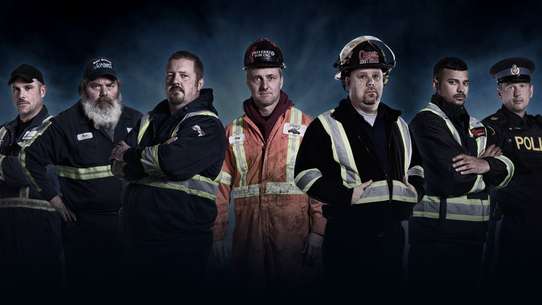 #9 - Always Makes My Knees Knock
Season 4 - Episode 13 - Aired Mar 31, 2020
Mitch's new partnership with his brother is put to the test in the aftermath of a brutal storm; Eric, Derek and crew take on a load of steel pipes, threatening to spring loose on the road; Andrew and his team wrestle difficult cargo.
16 votes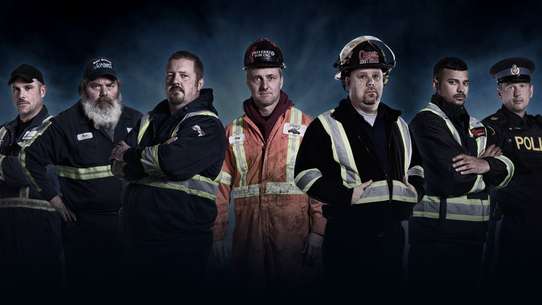 #10 - That Highway Is The Lifeline
Season 4 - Episode 9 - Aired Mar 3, 2020
Herb's team fights fire while tussling with a burned-out semi; as whiteouts rage across the 402 in Sarnia, Mark fights his way through a long backup to reach a job; a unique recovery crew faces a heavy load of peat moss and trailer ready to split.
18 votes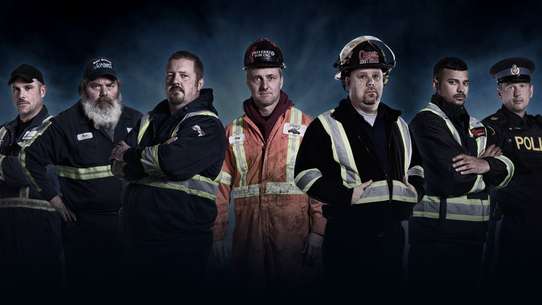 #11 - You Are Never Safe
Season 4 - Episode 12 - Aired Mar 24, 2020
Snow squalls attack Highway 402, sending Gary, Collin and Mark to work deep in the trees; a fuel tanker rolls next to rail lines in Toronto's industrial port lands; the Chatham crew improvises against a fire-ravaged wreck.
18 votes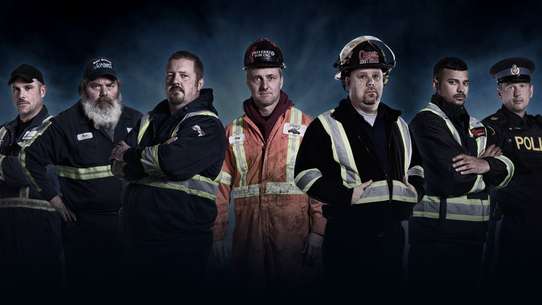 #12 - Free The Highway
Season 4 - Episode 5 - Aired Feb 4, 2020
A 70-vehicle whiteout crash shuts down Highway 400 and the OPP jumps to organize an army of recovery crews; the Sarnia team struggles to recover a severely damaged trailer without losing the load.
19 votes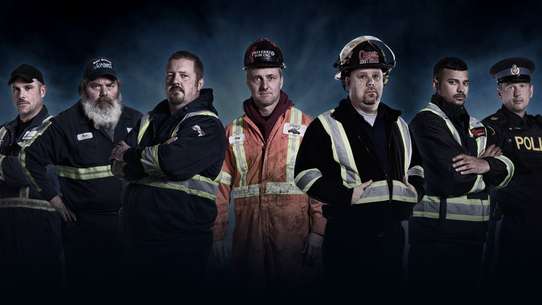 #13 - Take A Deep Breath
Season 4 - Episode 2 - Aired Jan 14, 2020
When a tanker bursts open east of Toronto, a young operator faces a toxic mess; Gary reacts fast when he spots a dangerous mistake on the road; a rookie takes the controls for his first heavy job.
25 votes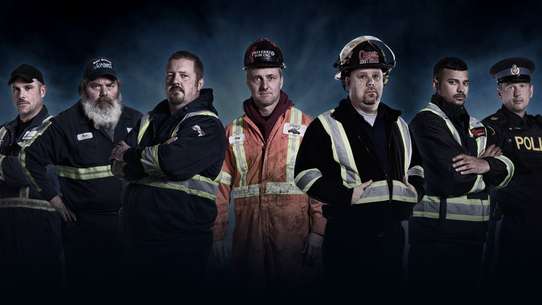 #14 - We're Not Safe Here
Season 3 - Episode 12 - Aired Mar 26, 2019
Collin gets caught in the middle of icy roads; Collin attempts his first solo recovery; Bubba fights to stop a fuel leak and a buckling trailer.
26 votes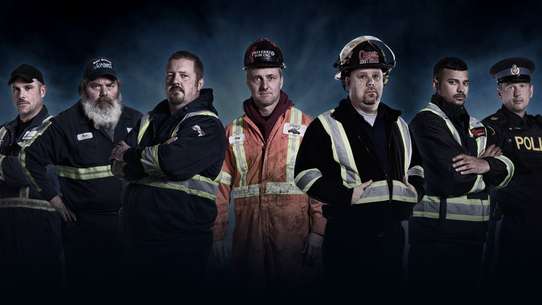 #15 - Between Life and Death
Season 3 - Episode 13 - Aired Apr 2, 2019
Andrew's sister joins the crew for her first recovery; Eric attempts to keep his crew safe; Collin's once-in-a-lifetime job goes wrong.
24 votes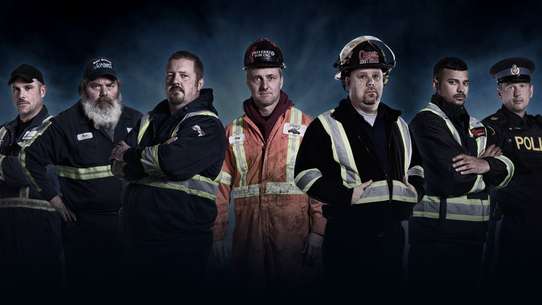 #16 - There's Always Fear
Season 4 - Episode 3 - Aired Jan 21, 2020
Steve's crew battles a fiery wreck in the heart of Toronto; the OPP takes to the air to keep the roads safe; when freezing rain ices up the highway around London, a newly-promoted rotator operator gets his first big test.
19 votes
#17 - Anything Can Happen
Season 1 - Episode 4 - Aired Jan 24, 2017
James and Bubba recover a semi that smashed into a building without bringing down the whole structure; Kevin faces problems with a tractor-trailer that has crashed in deep mud.
182 votes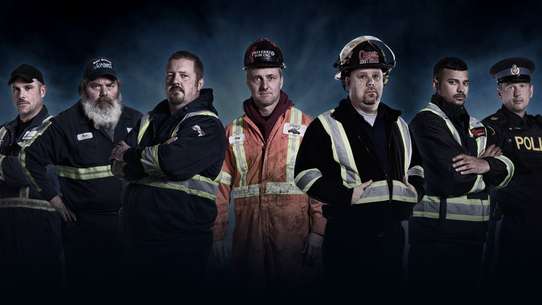 #18 - Plan of Attack
Season 3 - Episode 7 - Aired Feb 19, 2019
The Ross crew responds to an overturned wreck; the road to the boarder is shut down; John faces a steep ravine for a recovery.
27 votes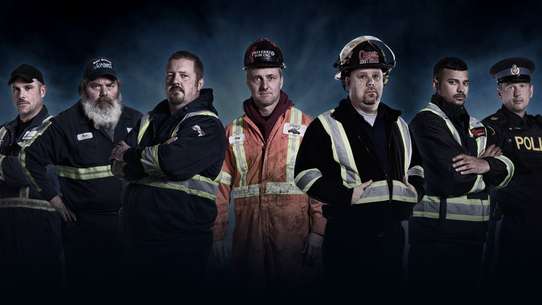 #19 - Skyway Thru Hell
Season 2 - Episode 4 - Aired Jan 23, 2018
When a violent windstorm flips a tractor-trailer on an exposed bridge, Kevin works under the most difficult and dangerous conditions of his career; James takes on a wind-battered wreck of his own.
47 votes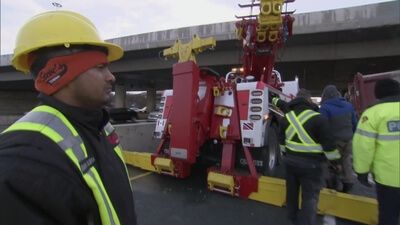 #20 - It Only Takes A Second
Season 2 - Episode 1 - Aired Jan 2, 2018
Sonny and the team from Steve's Towing fight to remove the wreckage of a dump truck embedded in an overpass on the 401; James Ireland faces a trailer threatening to cave in on his crew.
56 votes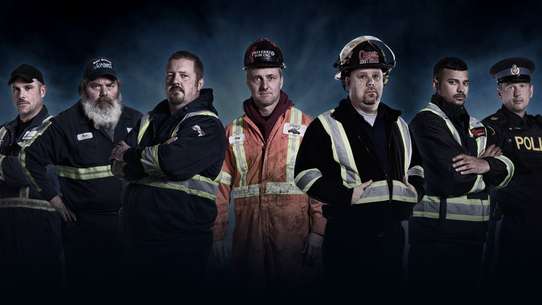 #21 - This Is Chaos
Season 2 - Episode 2 - Aired Jan 9, 2018
A freak storm unleashes a 100-car pileup east of Toronto, pushing Steve and Sonny to lead the recovery charge; Kevin fights a tough wreck after a trucker smashes into an orchard.
55 votes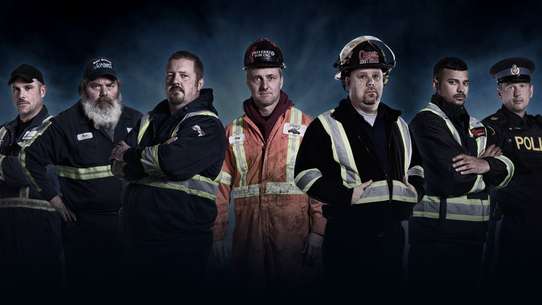 #22 - Only Getting Worse
Season 3 - Episode 5 - Aired Feb 5, 2019
The crew scrambles to keep the roads open during a whiteout, but drivers wind up stranded on the 402; John battles high winds during a job high above the 401.
31 votes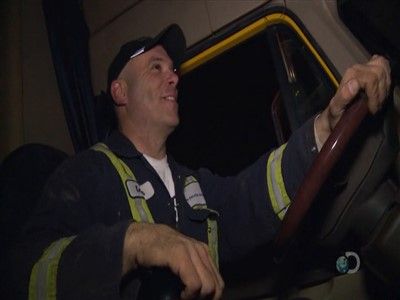 #23 - Honour Guard
Season 1 - Episode 6 - Aired Feb 7, 2017
Gary's second-in-command Kyle tangles with a wreck that will prove if he's got what it takes to lead the team; Sonny heads to the scene of a violent jackknife where curious drivers are causing further problems.
140 votes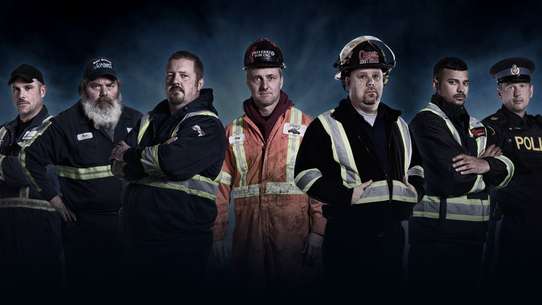 #24 - We're Jumping In
Season 4 - Episode 1 - Aired Jan 7, 2020
After three decades on the highway, a major change forces Eric Godard to adapt to a new crew on a tough rollover; a vicious pre-winter storm pushes Sonny into urgent on-the-job training; a jet fuel spill shuts down the entire 401.
28 votes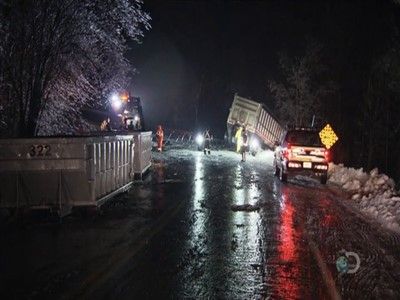 #25 - Nerves of Steel
Season 1 - Episode 7 - Aired Feb 14, 2017
A whiteout pile-up scatters heavy I-beams across the highway, testing James and his crew; Kevin must lift a 20,000-pound chunk of steel off the road. Herb's crew stares down a huge mess and a marathon recovery in tough condition.
140 votes