The BEST Episodes of Heavy Rescue: 401
Every episode ever - ranked by fan votes!
Last Updated: Mar 26, 2021
Heavy Rescue: 401 focuses on a group of heavy recovery drivers working to keep traffic rolling on some of the busiest and most unforgiving roads on the planet. Up to 400,000 vehicles travel Ontario's 400-series highways every day. The section of the 401 through Toronto is the busiest stretch of highway in the world. Highway 402 near Sarnia is an important link to the US Midwest, plagued by blinding lake effect snow squalls. These routes are lifelines for the nation's industrial heartland and for thousands upon thousands of commuters. When disaster strikes on these roads, the pressure is on to get them cleared and reopened. Police and the Ministry of Transport depend on Southern Ontario's heavy recovery operators. To keep closures to a minimum, crews often work just inches from open lanes and speeding traffic.
Watch Now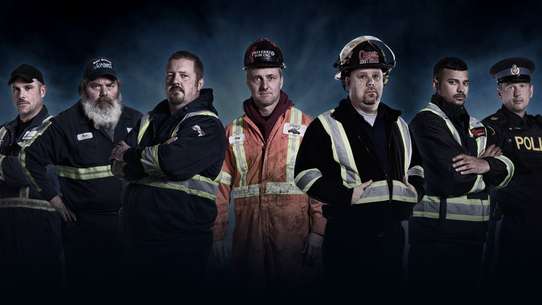 #1 - Pull 'n Pray
Season 4 - Episode 6 - Aired Feb 11, 2020
Eric is still working to find his place on the new County/Coxon team when a T-bone semi collision spurs them into action; with his first baby on the way, a blizzard in the east sends Andrew on an urgent rescue mission.
18 votes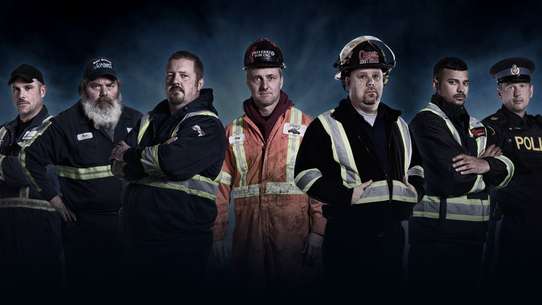 #2 - Everything That Can Go Wrong
Season 5 - Episode 3 - Aired Jan 19, 2021
Sonny and his new boss face their first heavy test, fighting a semi frozen hard into the mud; a double collision brings border traffic to a halt in Sarnia, forcing Gary and crew to wrangle a difficult load of cargo.
14 votes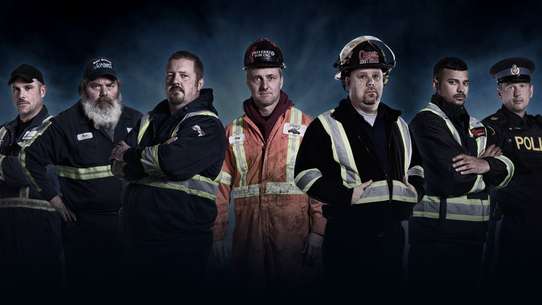 #3 - I'm On My Way
Season 5 - Episode 5 - Aired Feb 2, 2021
The OPP responds to a tragedy that rocks the towing community; when Sonny gets caught on a dangerous stretch of road, he must turn to an unexpected source for help; a truckload of confetti shreds Mitch's nerves.
13 votes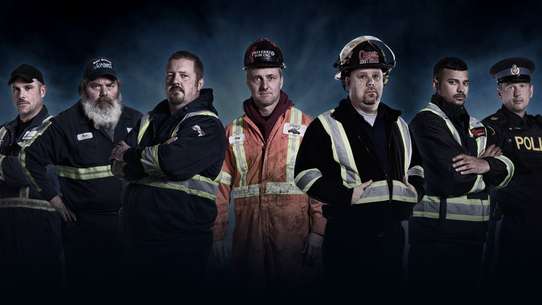 #4 - Moment of Truth
Season 5 - Episode 9 - Aired Mar 2, 2021
Mitch from B&G joins forces with John Allen to clean up a triple collision and a badly leaking tanker; a newly promoted rotator op fights a trailer that's ripping in two; Kevin rushes to clear a wreck in time for an important family milestone.
8 votes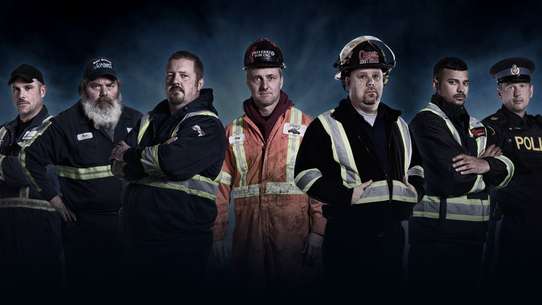 #5 - Not The Best Spot To Be
Season 4 - Episode 4 - Aired Jan 28, 2020
A pileup on the 401 brings traffic to a standstill and pushes the Ross crew into action; Sonny helps a driver stuck on a dangerous stretch of highway in Toronto; Herb's rookie Zach masters a difficult move for the first time.
20 votes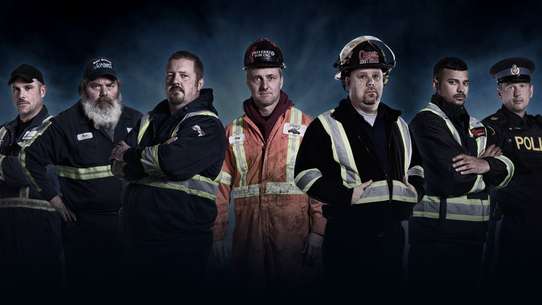 #6 - Feels like A Win
Season 2 - Episode 7 - Aired Feb 13, 2018
Freezing rain scatters Gary's team, forcing him to work solo to open the continent's busiest border crossing; in Windsor, Brad, Eric and crew fear a tragedy when they untangle a sedan badly crushed by a semi.
40 votes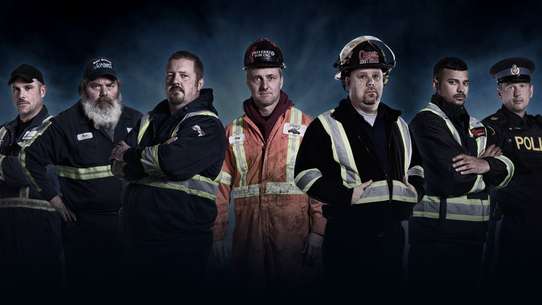 #7 - A Big Problem
Season 4 - Episode 7 - Aired Feb 18, 2020
An air ambulance crew takes off after a pileup results in serious casualties; preferred fights to clear two wrecks blocking the road to the border; a veteran operator rescues a leaning trailer
19 votes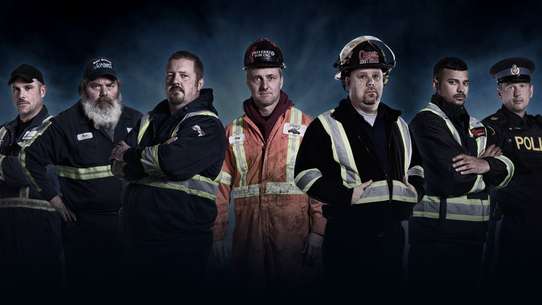 #8 - The Worst Place
Season 5 - Episode 2 - Aired Jan 12, 2021
The OPP must manage a chaotic scene after a thirty-vehicle pileup shuts down the 401; Mitch sets a tight deadline in his first job as leader of the heavy crew; a semi smashes into a culvert, the Ross's try out their newest operator.
19 votes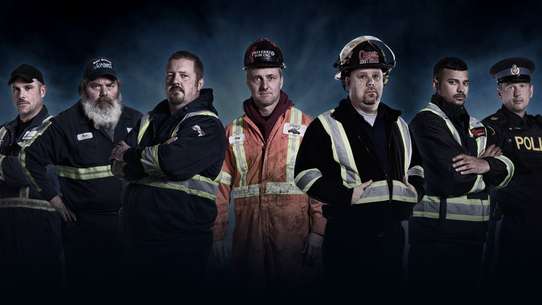 #9 - Beat Up and Bloody
Season 3 - Episode 14 - Aired Apr 9, 2019
Bubba battles a stubborn wreck in the middle of an ice storm; Sonny must improvise while clearing a pile of steel beams; Gary deals with a plummeting tanker.
28 votes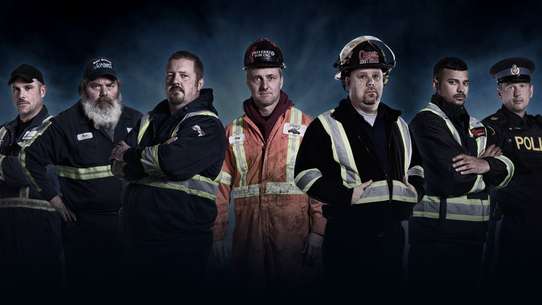 #10 - No Other Choice
Season 5 - Episode 11 - Aired Mar 16, 2021
A massive super-storm blasts across the province; Sonny hurries to help a stranded customer.
7 votes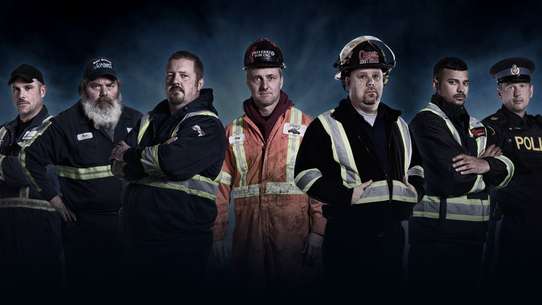 #11 - This Ain't Gonna Be Pretty
Season 5 - Episode 8 - Aired Feb 23, 2021
A massive storm across the southern tip of the province pushes the County crew into an intense double recovery; a tree stump in the worst possible spot threatens a big job for Duncan.
11 votes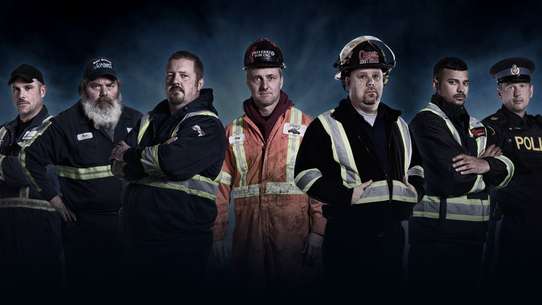 #12 - A Very Long Night
Season 2 - Episode 8 - Aired Feb 20, 2018
A storm sweeps across the province, sending heavy rescue crews scrambling; in Hamilton, Kevin fights to clear a wreck in time for the plows to get through.
42 votes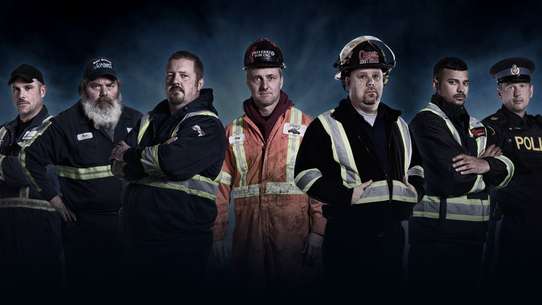 #13 - Take A Deep Breath
Season 4 - Episode 2 - Aired Jan 14, 2020
When a tanker bursts open east of Toronto, a young operator faces a toxic mess; Gary reacts fast when he spots a dangerous mistake on the road; a rookie takes the controls for his first heavy job.
26 votes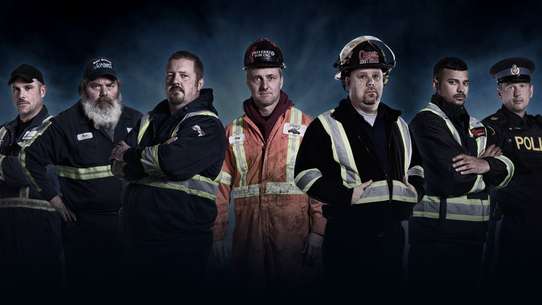 #14 - There's Always Fear
Season 4 - Episode 3 - Aired Jan 21, 2020
Steve's crew battles a fiery wreck in the heart of Toronto; the OPP takes to the air to keep the roads safe; when freezing rain ices up the highway around London, a newly-promoted rotator operator gets his first big test.
19 votes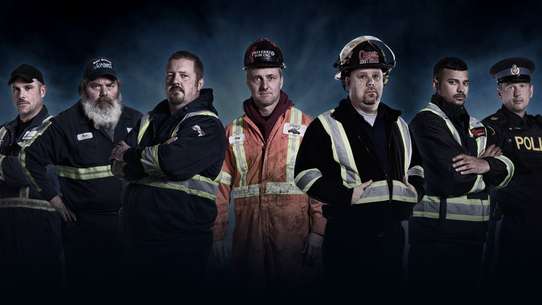 #15 - Holy Mackerel, What A Mess
Season 4 - Episode 8 - Aired Feb 25, 2020
After a triple crash, the crew from Chatham struggles to keep a mangled truck in one piece; a complicated air cushion job tests a new rotator operator; the new heavy crew at Metro gets a bad case of déjà vu.
19 votes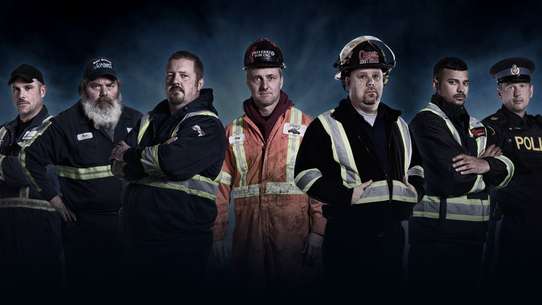 #16 - That Highway Is The Lifeline
Season 4 - Episode 9 - Aired Mar 3, 2020
Herb's team fights fire while tussling with a burned-out semi; as whiteouts rage across the 402 in Sarnia, Mark fights his way through a long backup to reach a job; a unique recovery crew faces a heavy load of peat moss and trailer ready to split.
19 votes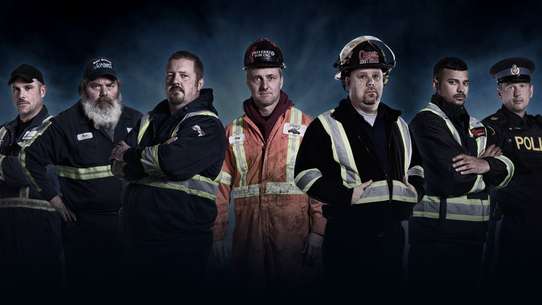 #17 - You Are Never Safe
Season 4 - Episode 12 - Aired Mar 24, 2020
Snow squalls attack Highway 402, sending Gary, Collin and Mark to work deep in the trees; a fuel tanker rolls next to rail lines in Toronto's industrial port lands; the Chatham crew improvises against a fire-ravaged wreck.
19 votes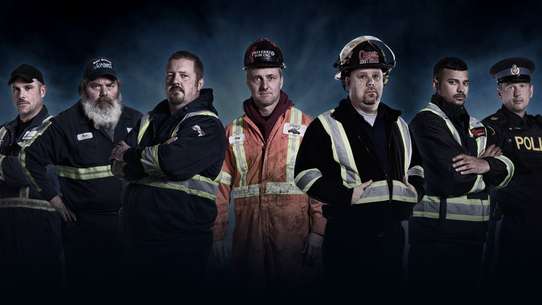 #18 - Big, Mean and Heavy
Season 5 - Episode 1 - Aired Jan 5, 2021
18 votes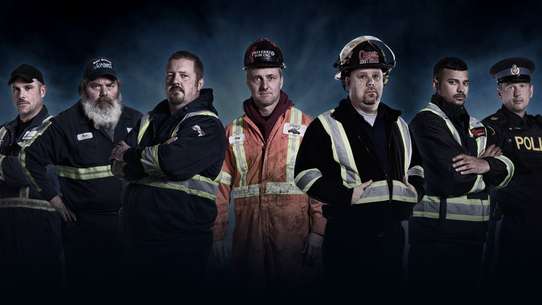 #19 - No Room For Error
Season 5 - Episode 6 - Aired Feb 9, 2021
A compromised trailer breaks apart in Chatham; John Allen maneuvers a truckload of water.
9 votes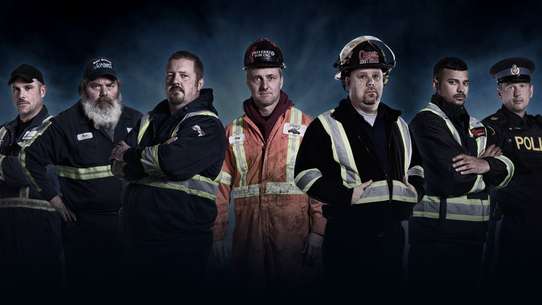 #20 - I Don't Stop
Season 5 - Episode 10 - Aired Mar 9, 2021
A tractor-trailer rolls over in an icy median; the oldest member of Duncan's team takes on the most dangerous job; a fiery wreck in Toronto turns Steve's crew into a pit crew; swapping wheels in a race against rush hour.
9 votes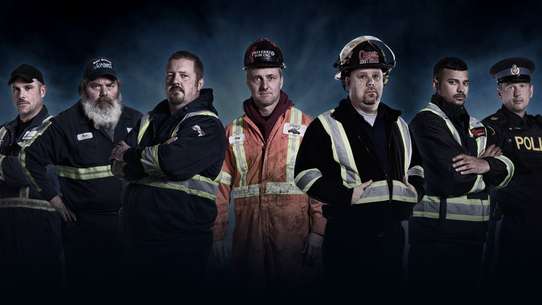 #21 - Recipe For Disaster
Season 5 - Episode 12 - Aired Mar 23, 2021
When the Classic and Lucky crews battle a trailer ready to break in two, they make a drastic decision, turning to their tree expert and his chainsaw; Mike and David Ross ease out a semi caught between a culvert and a heavy steel coil.
4 votes
#22 - Anything Can Happen
Season 1 - Episode 4 - Aired Jan 24, 2017
James and Bubba recover a semi that smashed into a building without bringing down the whole structure; Kevin faces problems with a tractor-trailer that has crashed in deep mud.
182 votes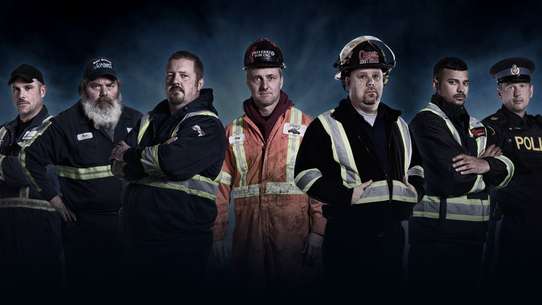 #23 - We're Not Safe Here
Season 3 - Episode 12 - Aired Mar 26, 2019
Collin gets caught in the middle of icy roads; Collin attempts his first solo recovery; Bubba fights to stop a fuel leak and a buckling trailer.
27 votes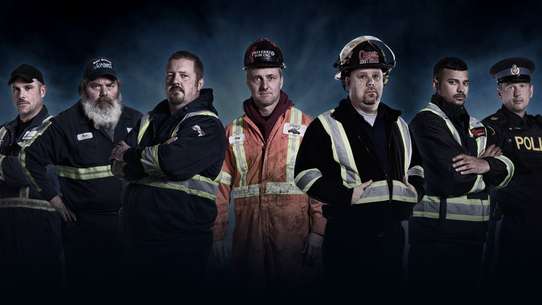 #24 - Between Life and Death
Season 3 - Episode 13 - Aired Apr 2, 2019
Andrew's sister joins the crew for her first recovery; Eric attempts to keep his crew safe; Collin's once-in-a-lifetime job goes wrong.
25 votes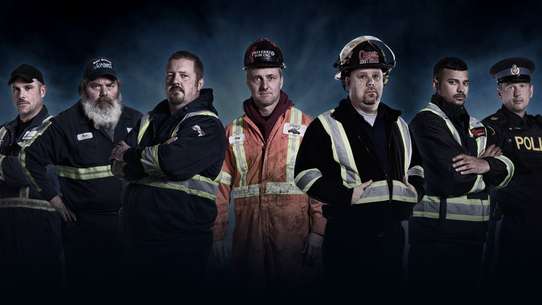 #25 - Free The Highway
Season 4 - Episode 5 - Aired Feb 4, 2020
A 70-vehicle whiteout crash shuts down Highway 400 and the OPP jumps to organize an army of recovery crews; the Sarnia team struggles to recover a severely damaged trailer without losing the load.
20 votes