The BEST Episodes of Hand Maid May
Every episode ever - ranked by fan votes!
Last Updated: Dec 9, 2021
Saotome Kazuya is a computer whiz. One day his friend Nanbara, threatens him with a computer virus. Trying to stop the virus, Kazuya ends up making a special order. May is a cyberdoll that arrives at his door a few minutes later and she is 1/6th the size of a normal person, which makes for many awkward situations. Not to mention the fact Kazuya can't even afford to keep May. Cyberdyne is not satisfied with Kazuya's non-payments and will do anything to retrieve CBD May.
Watch Now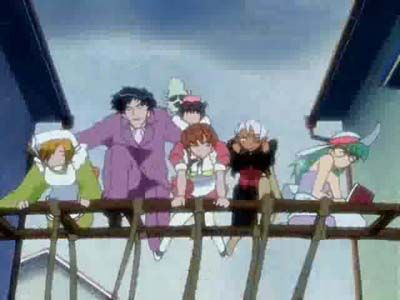 #1 - There's So Much I Want!
Season 1 - Episode 8 - Aired Sep 13, 2000
The characters work to protect the ladder between Kazuka's apartment and Kasumi's room from a terrible typhoon. We also discover more of Kasumi and Kazuka, and their relationship...
60 votes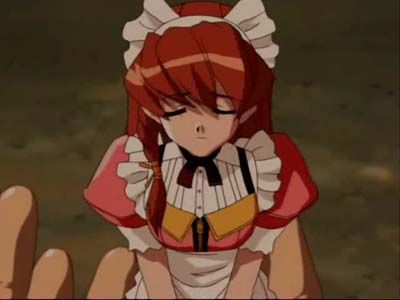 #2 - Until Today, I've Really...
Season 1 - Episode 5 - Aired Aug 23, 2000
Kazuya finally realizes that he can never afford to pay for May, so he must give her back. So, on their last day together Kei and May spend the day at an amusement park so that they can enjoy the time they have left. After May is gone, "Cyber X", an apparent android shows up at Kazuya's apartment and makes him an offer...
60 votes
#3 - How Do You Do?
Season 1 - Episode 1 - Aired Jul 26, 2000
After his computer is infected with a virus, by his self-proclaimed rival Nanbara, a package appears at computer programmer Satome Kazuya's doorstep the next day. The package contains a 12" tall Cyberdoll named May.
94 votes
#4 - Am I Any Use At All?
Season 1 - Episode 2 - Aired Aug 2, 2000
After telling May to stay in the apartment, Kazuya goes off to school. Later, Nanbara calls Kazuya's apartment only to hear a woman's voice on the other end, and soon tries to sabotage the relationship he believes Kazuya is having with a secret woman. Also, another Cyberdoll named Sara has come to collect the bill for May. [1,450,000 Yen]
90 votes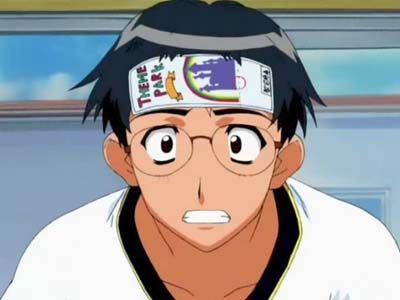 #5 - Besides That... I Believe You
Season 1 - Episode 9 - Aired Sep 20, 2000
"Commando Z, the wandering president of Cyberdyne," mysterically appears, and has come to discover why a potentially fatal 'virus' is afflicting all of the Cyberdolls, except for May...
60 votes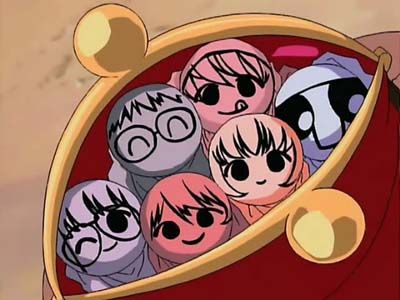 #6 - More! More!
Season 1 - Episode 6 - Aired Aug 30, 2000
After May returns, Kei starts work as a lab assistant at the university. Later, everyone goes to the annual fireworks festival, where Nanbara meets the now full-sized May, and immediately falls in love with her.
61 votes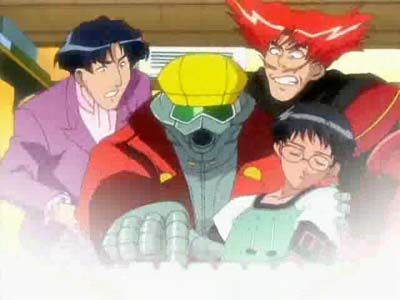 #7 - My Best
Season 1 - Episode 10 - Aired Sep 27, 2000
In the series finale, it is discovered that the deadly Cyberdoll virus was created within May when she was converted from 1/6 scale to full size. "Commando Z" reveals himself to be a time-traveler from the future to dicover the virus' origins and stop it before it destys all the Cyberdolls. Since May is immune to the virus, she volunteers herself to be infected with it to allow further study on the virus and a possible cure. But everyone is worried that May may not make it out alive...
61 votes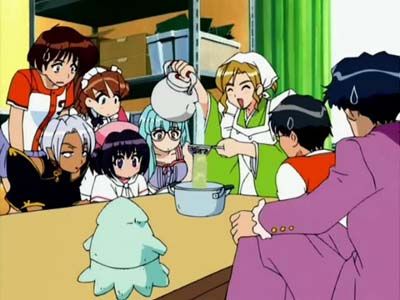 #8 - I Don't Have Much Time?
Season 1 - Episode 7 - Aired Sep 6, 2000
Cyberdoll Mami arrives, and soon arranges a "marriage mixer." Later, Mami again tries to make a match by having Kazuya and May go shopping together, alone. But Mami visit is not just for leisure, she soon reveals that May and Kei's time together may be cut short again...
61 votes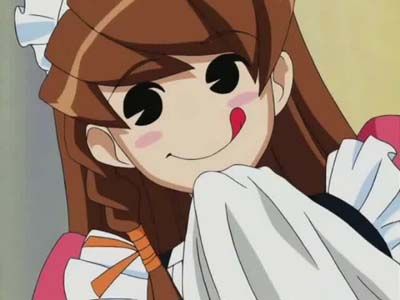 #9 - What Should I Do?
Season 1 - Episode 3 - Aired Aug 9, 2000
Sara, after having trouble collecting the payment for May, sends for another Cyberdoll to get the payment, or get May back.
88 votes
#10 - Please Don't Look!
Season 1 - Episode 4 - Aired Aug 16, 2000
Cyberdoll Kei, sent by Sara pretends to be a fellow AI researcher, to meet with Kei. After they meet, she is amazed by the emotions May, a Cyberdoll displays towards him.
88 votes