The BEST Episodes of Gigantes
Every episode ever - ranked by fan votes!
Last Updated: Feb 11, 2021
Gigantes is a story of fraternal love and hate. Family, drug dealing and police chases in Madrid's Gypsy underground world. The Guerrero brothers have controlled drug dealing between the Peninsula and the rest of Europe for decades. Now they face one of the most crucial moments in their history.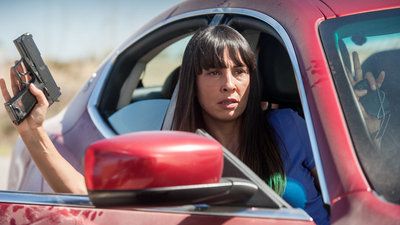 #1 - Paradise
Season 1 - Episode 6 - Aired Oct 5, 2018
Daniel hopes to dispose of Lobo's cocaine in an abandoned warehouse. With him is Carlos, representing Tomas. Barbara fears the worst and arrives south with Clemente to help. Márquez is getting closer and at some point somewhere in the south most of the characters will meet, but who will return to Madrid?
27 votes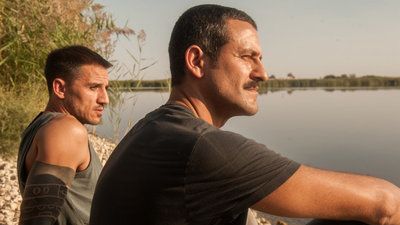 #2 - Scars
Season 1 - Episode 4 - Aired Oct 5, 2018
Walter—the Colombian drug lord at the top of the pyramid—has come to Spain to solve Lobo's problems in the south. Tomás and Walter have plans for him and his son, with a little help from Ortiz. Meanwhile, the Patina family is seeking revenge for the burning of their village. Daniel knows that his brother Tomas is up to something, and while making his own plans he begins a relationship with Barbara, a former girlfriend from the neighbourhood and now a police officer.
26 votes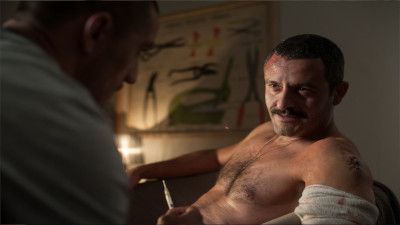 #3 - Hell
Season 2 - Episode 2 - Aired Mar 22, 2019
19 votes
Writers:
Manuel Gancedo

,
Michel Gaztambide

,
Miguel Barros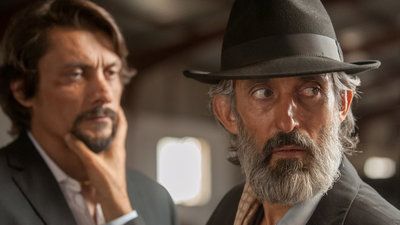 #4 - Loss
Season 1 - Episode 5 - Aired Oct 5, 2018
Carmen has been accepted back into the group of rich teenagers with neo-nazi sympathies, but the road has been long and arduous given her gypsy heritage. Daniel secretly recruits a group of hitmen in anticipation of any trap his brother Thomas is willing to set for him. Clemente is still in love with Lorena despite all the time that has passed. All destinies, including his own, seem set to converge in the South of Spain.
27 votes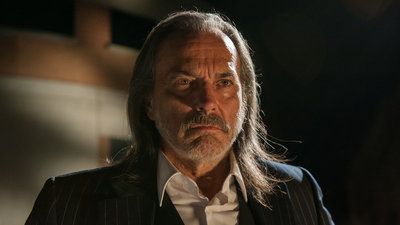 #5 - Devastation
Season 1 - Episode 1 - Aired Oct 5, 2018
The Guerrero family has lived for decades in the heart of Madrid's most traditional neighbourhood. After controlling the drug trade for years Abraham Guerrero, patriarch and widower, has now decided to expand his business. To this end he will need the loyalty and collaboration of his three sons: Daniel, Tomás and Clemente, but they have their own plans.
38 votes
Writers:
Manuel Gancedo

,
Miguel Barros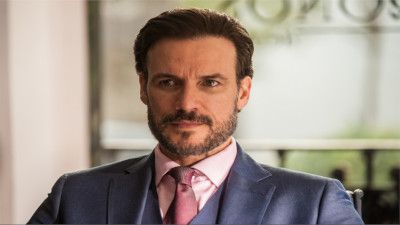 #6 - Purgatory
Season 2 - Episode 1 - Aired Mar 22, 2019
20 votes
Writers:
Manuel Gancedo

,
Miguel Barros
#7 - Family
Season 1 - Episode 2 - Aired Oct 5, 2018
After ten years in prison Daniel Guerrero, the eldest son, betrayed by his brother Thomas and his father Abraham, is released. Meanwhile, Clemente Guerrero, the youngest and least ambitious of the brothers, is in the hands of the Patina gypsy clan—eternal enemies of the Guerrero family—and fights for them in clandestine fights. Lastly Tomás, who has amassed a large fortune from drug trafficking and has built a sophisticated and almost impenetrable facade within the classical art world. His marriage to Sol is not the same since the death of their son.
38 votes
#8 - Confluences
Season 1 - Episode 3 - Aired Oct 5, 2018
Inspector Marquez has a feeling that something is going on in the Guerrero family. She has been after them for many years and knows that their weak point is the lawyer Iriarte, treasurer of the governing political party and Tomás' front man, but Márquez does not have the necessary cooperation from the state or from Judge Matas to fully investigate. Daniel recruits a skilled accountant to discreetly blow up his brother Tomás' empire. Tomás meanwhile works out a plan to get rid of his partner in the south, Lobo—a former collaborator of his father—offering his brother Daniel the space he will leave in the drug trafficking network. Sol, Tomás' gypsy wife, must deal with the racist and extreme right-wing ideology her teenage daughter Carmen is developing.
30 votes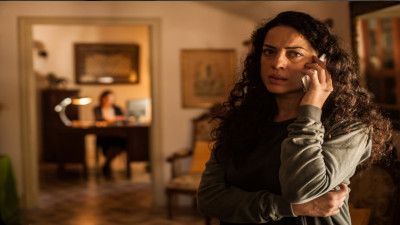 #9 - Scorpion
Season 2 - Episode 3 - Aired Mar 22, 2019
13 votes
Writers:
Manuel Gancedo

,
Michel Gaztambide

,
Miguel Barros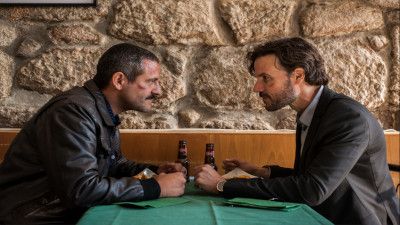 #10 - Eternal Sea
Season 2 - Episode 5 - Aired Mar 22, 2019
13 votes
Writers:
Manuel Gancedo

,
Michel Gaztambide

,
Miguel Barros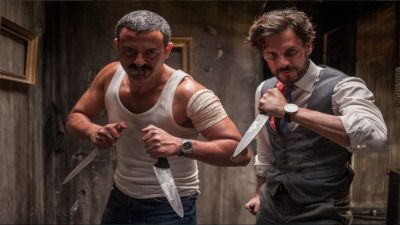 #11 - Coke
Season 2 - Episode 6 - Aired Mar 22, 2019
15 votes
Writers:
Manuel Gancedo

,
Michel Gaztambide

,
Miguel Barros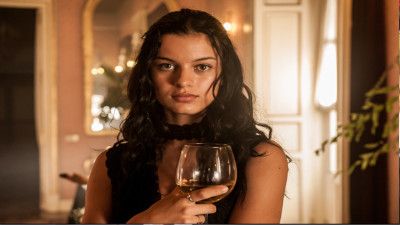 #12 - Paula
Season 2 - Episode 4 - Aired Mar 22, 2019
14 votes
Writers:
Manuel Gancedo

,
Michel Gaztambide

,
Miguel Barros