The BEST Episodes of G.I. Joe
Every episode ever - ranked by fan votes!
Last Updated: Feb 26, 2021
G.I. Joe is the code name for America's daring highly trained special mission force. Its purpose: to defend human freedom against Cobra, a ruthless terrorist organization determined to rule the world. G.I. Joe was a successful cartoon based on the popular toy line created by Hasbro. The show ended in the 1980s, but the toy line continued until much later.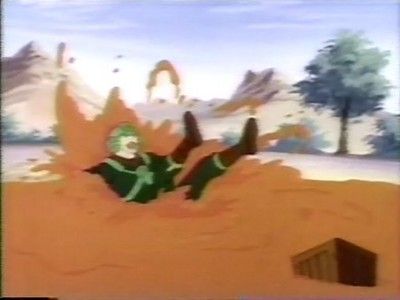 #1 - Basic Training
Season 4 - Episode 19 - Aired Jan 7, 1992
In a clip show, General Hawk advises the audience what it takes to become a GI.Joe.
1 votes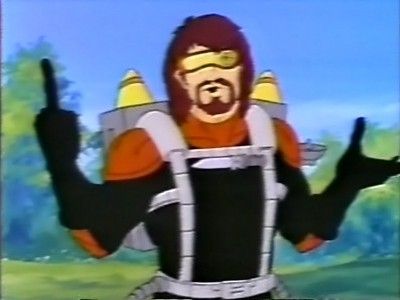 #2 - The Legend of Metal Head
Season 4 - Episode 20 - Aired Jan 20, 1992
In another clip show episode, Metal Head relates his time in Cobra to the audience.
2 votes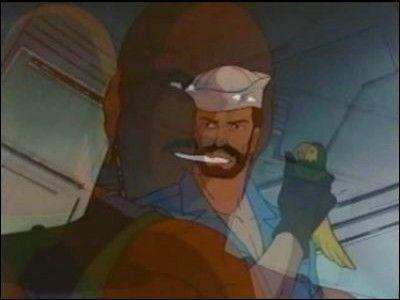 #3 - An Eye for an Eye
Season 1 - Episode 50 - Aired Nov 8, 1985
A civilian's home is destroyed during a battle between G.I. Joe and Cobra, and he breaks into G.I. Joe Headquarters to seek revenge against Cobra.
5 votes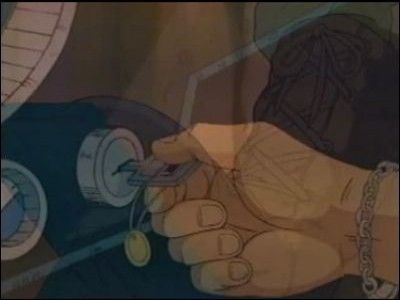 #4 - Worlds Without End (1)
Season 1 - Episode 46 - Aired Nov 4, 1985
The G.I. Joe team gets sent to another dimension in which Cobra took over the world.
5 votes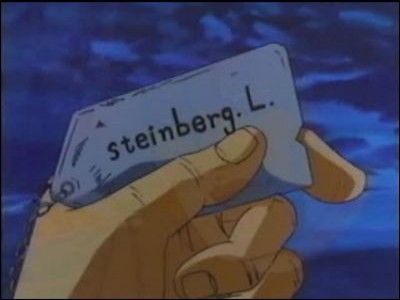 #5 - Worlds Without End (2)
Season 1 - Episode 47 - Aired Nov 5, 1985
The G.I. Joe team gets sent to another dimension in which Cobra took over the world.
5 votes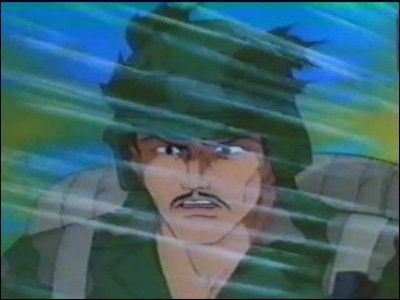 #6 - Hearts and Cannons
Season 1 - Episode 54 - Aired Nov 14, 1985
A Joe transport plane is caught in a storm, forcing the pilot to ditch his cargo, a valuable Mauler tank, over the desert. Dusty and Footloose volunteer to stay with the tank until it can be retrieved. They inadvertently parachute onto a Cobra proving ground and discover the evil organization's latest innovation: a metal alloy that's impervious to any conventional weapon! With tanks and planes constructed of this alloy, Cobra could attack the Joe team – or anyone else – without fear. With a battalion of Cobras hot on their heels, can Dusty and Footloose survive the track across the hostile desert to warn the Joes?
2 votes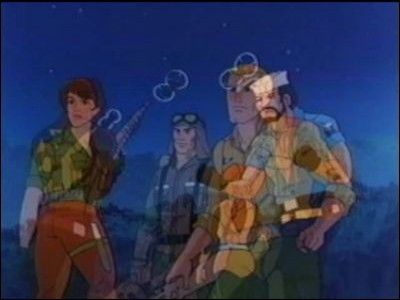 #7 - The Traitor (1)
Season 1 - Episode 56 - Aired Nov 25, 1985
Dusty's mother has become very sick, and Duke orders Dusty to go home. When Dusty finds out his mother is having financial problems he turns to Tomax and Xamot for money, even if it means giving out G.I. Joe classified information!
2 votes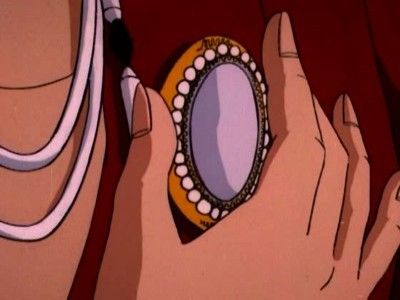 #8 - Money to Burn
Season 1 - Episode 31 - Aired Oct 14, 1985
Cobra creates a machine that destroys all the money in the country leaving all its citizens vitually penniless.
5 votes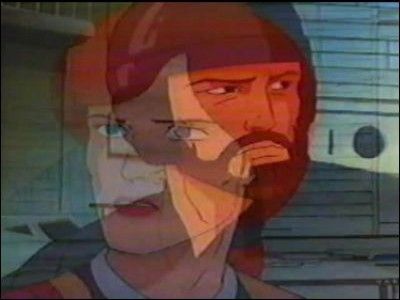 #9 - The Pit of Vipers
Season 1 - Episode 58 - Aired Nov 27, 1985
G.I. Joe is placed under the command of a new computer, Watchdog, which directs Joes to Cobra targets. The computer is under Cobra's control, being used to spread Joe forces thin and leave headquarters vulnerable to attack.
3 votes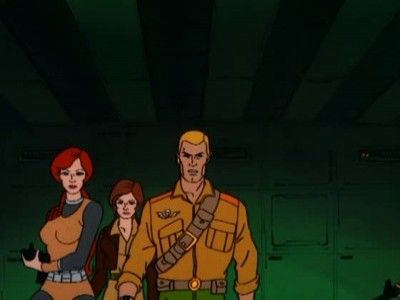 #10 - Synthoid Conspiracy (2)
Season 1 - Episode 27 - Aired Oct 8, 1985
When Destro discovers a synthoid of himself, he aids the Joes in defeating Cobra's synthoid plot.
3 votes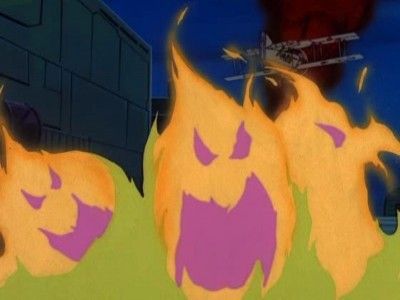 #11 - The Phantom Brigade
Season 1 - Episode 28 - Aired Oct 9, 1985
Cobra Commander recruits an elderly Gypsy woman to use three small artifacts, which allow them to command three ghosts to attack the Joes. The Baroness and a phantom World War One pilot help the Joes recover the artifacts.
4 votes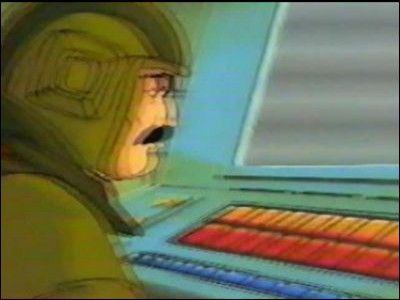 #12 - The Invaders
Season 1 - Episode 60 - Aired Nov 29, 1985
The Joes join forces with a Soviet operation team called ""The October Guard"" to save the world from what seems to be an invasion from outer space. But what is it about this flying saucer threat that seems so daunting? Do the space creatures really exist?
3 votes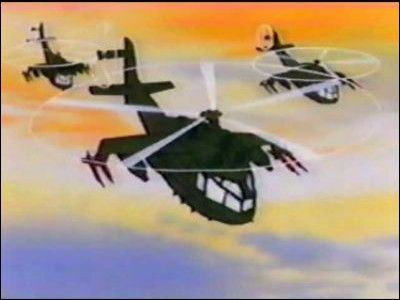 #13 - The Great Alaskan Land Rush
Season 1 - Episode 62 - Aired Dec 3, 1985
When the last surviving heir of the Russian Imperial Alaskan Colony Company shows up and claims to own Alaska, the Joes suspect it is a Cobra plot to wrench away America's largest state. The only way to disapprove the claim is for the Joes to go to Alaska and find the colony's Imperial Seal. Three problems: the seal has been missing for over a hundred years, the Russians are looking for the seal so they can reclaim Alaska, and Cobra is determined to stop them both!
2 votes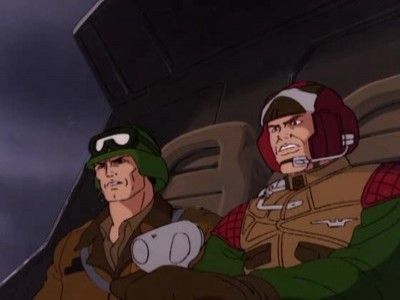 #14 - Sins of Our Fathers
Season 2 - Episode 28 - Aired Nov 18, 1986
Cobra Commander tries to communicate with the creature in the pit at Destro's ancestral home in Scotland and fails. Meanwhile, Dial Tone is discharged from the Joes and is hired to work on a communications project that turns out to be communicating with the creature. Flint is sent to spy on Dial Tone in disguise. Dial Tone gets the machine to work and Cobra Commander tells it to destroy Serpentor... (Destro's "ancient chant" is reversed speech, revealing a humorous message poking fun at the then-relevant backmasking concern when played in reverse.)
2 votes
#15 - An Officer and a Viperman
Season 3 - Episode 19 - Aired Oct 24, 1990
Pathfinder, Ambush and Topside infiltrate a Cobra training camp when Cobra suddenly seems to know their every move...
30 votes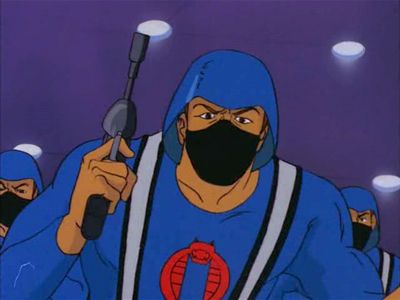 #16 - A Real American Hero (3): The Worms of Death
Season 1 - Episode 3 - Aired Sep 14, 1983
Snake Eyes returns home with the help of a wolf and a blind man. The Joes and Cobras battling for undersea elements must join forces to escape giant tubeworms on the ocean floor.
51 votes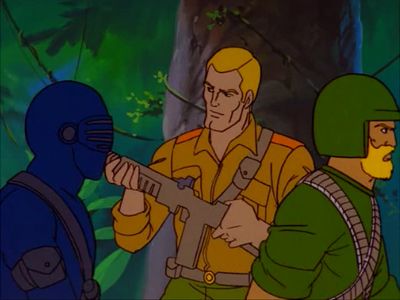 #17 - The Revenge of Cobra (5): Amusement Park of Terror
Season 1 - Episode 10 - Aired Sep 14, 1984
Cobra steals the Joes' piece of the dominator and assaults Zartan's base. Now in possession of all three pieces, Destro seeks to rebuild the weather dominator. The Joes locate the Cobra Temple and attack it.
10 votes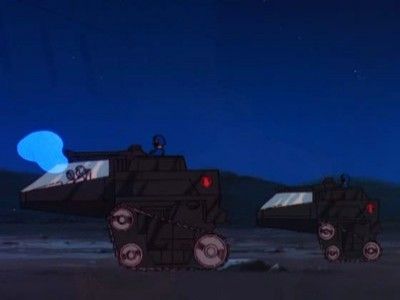 #18 - Spell of the Siren
Season 1 - Episode 40 - Aired Oct 25, 1985
The Baroness discovers a conch shell whose song hypnotizes men. She uses the shell to seize control of Cobra and capture most of the Joes. One of the Crimson Twins aids Scarlett, Lady Jaye, and Cover Girl in rescuing their companions.
5 votes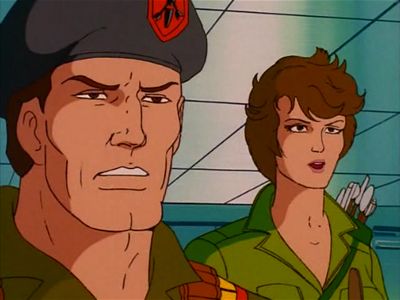 #19 - A Real American Hero (5): A Stake in the Serpent's Heart
Season 1 - Episode 5 - Aired Sep 16, 1983
Destro returns to Cobra base and seizes control of the operation from the Commander. The now-captured Scarlett and the slave girl organize a slave revolt. Duke's memories under sensory deprivation lead the Joes to the Cobra base where a final battle takes place. Cobra Commander is captured and taken to prison, but Destro escapes. The battle is over but not the war!
48 votes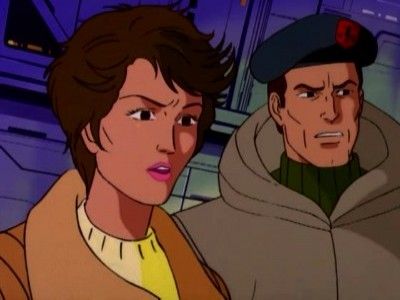 #20 - Haul Down the Heavens
Season 1 - Episode 25 - Aired Oct 4, 1985
The Joes travel to the arctic regions at the top of the world in order to stop Cobra from using the Aurora Borealis to melt the ice and flood coastal cities around the world.
4 votes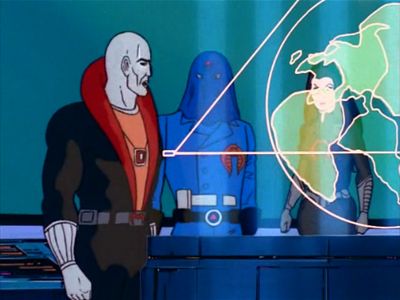 #21 - A Real American Hero (4): Duel in the Devil's Cauldron
Season 1 - Episode 4 - Aired Sep 15, 1983
G.I. Joe tries to throw off Cobra with a false surrender while mounting a mission to the Ring of Fire for the third element. Destro sabotages the operation but is pursued by Scarlett.
49 votes
#22 - Synthoid Conspiracy (1)
Season 1 - Episode 26 - Aired Oct 7, 1985
Cobra attempts to cripple the Joes from within by replacing leaders and committee members with artificial beings known as synthoids. The synthoids cut G. I. Joe's budget and eventually order the team to disband.
3 votes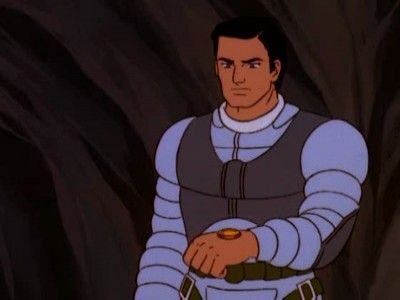 #23 - Cobra Soundwaves
Season 1 - Episode 34 - Aired Oct 17, 1985
Cobra develops a powerful sonic weapon and begins testing it on a country in the Middle East. An Arabian prince assists the Joes.
3 votes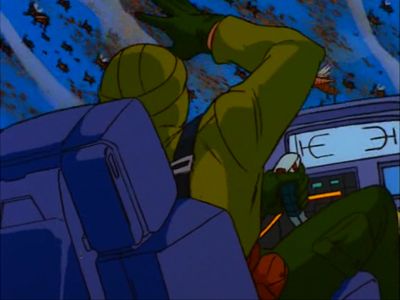 #24 - The Pyramid of Darkness (1): The Further Adventures of G.I. Joe
Season 1 - Episode 11 - Aired Sep 16, 1985
Cobra briefly attacks a Joe shuttle launch long enough to load it with its own forces. Shipwreck and Snake Eyes are lost in Cobra territory, and Zartan uses the shuttle to commandeer a space station and destroy Joe Headquarters from space. Meanwhile, Cobra Commander reveals a plan to deprive most of the world of electricity.
15 votes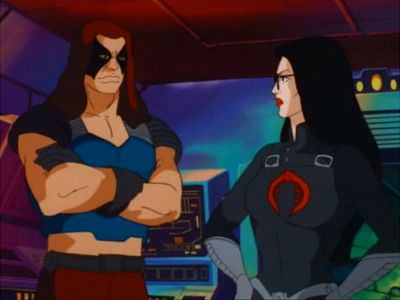 #25 - The Pyramid of Darkness (2): Rendezvous in the City of the Dead
Season 1 - Episode 12 - Aired Sep 17, 1985
With G.I. Joe headquarters nearly destroyed, the Joes establish a temporary base on the USS Flagg. Joes on the space station try to warn the team of Cobra's plan to plant cubes at strategic locations to create an electricity-inhibiting pyramid over the northern hemisphere.
10 votes