The BEST Episodes of Foo Fighters: Sonic Highways
Every episode ever - ranked by fan votes!
Last Updated: Sep 9, 2021
In this new series, Foo Fighters commemorate their 20th anniversary by documenting the eight-city recording odyssey that produced their latest, and eighth, studio album. Foo Fighters founder Dave Grohl directs the series, which taps into the musical heritage and cultural fabric of eight cities: Chicago, Austin, Nashville, Los Angeles, Seattle, New Orleans, Washington D.C. and New York. The band based themselves at a legendary recording studio integral to the unique history and character of each location. One song was recorded in each city, and every track features local legends. Even the lyrics were developed in an experimental, unprecedented way: Grohl held off on writing them until the last day of each session, letting himself be inspired by the experiences, interviews and personalities that became part of the process.
Watch Now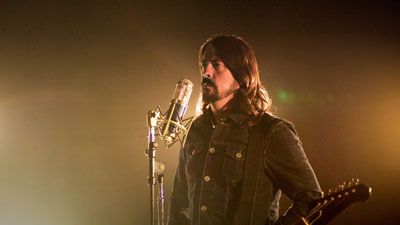 #1 - New York
Season 1 - Episode 8 - Aired Dec 5, 2014
Dave explores the evolution of the New York music scene. Interviews include Paul Stanley, Jimmy Iovine, Nora Guthrie, Thurston Moore, Chuck D, LL Cool J, Mike D, Rick Rubin and Barack Obama. Foo Fighters record a song at The Magic Shop. The song "I am a River" is recorded during this episode.
89 votes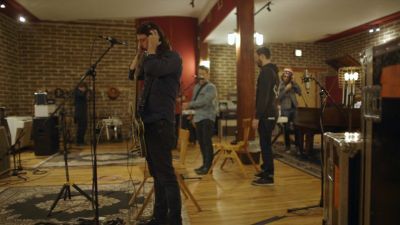 #2 - Chicago
Season 1 - Episode 1 - Aired Oct 17, 2014
Chicago has been a mecca for music of all sorts. At Electrical Audio studios, Dave Grohl and Foo Fighters connect with owner Steve Albini, a Chicago musical icon as founding member of Big Black, Shellac and more, and who produced/recorded Nirvana's third album 'In Utero.' Later, they're joined by Cheap Trick's Rick Nielsen.
169 votes
Writers: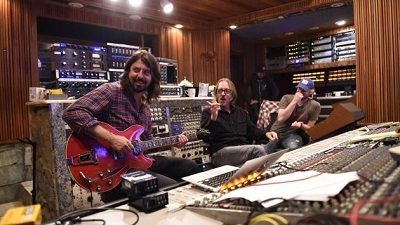 #3 - Seattle
Season 1 - Episode 7 - Aired Nov 28, 2014
While Foo Fighters set up to record with Death Cab for Cutie's Ben Gibbard at Robert Lang Studio, Dave Grohl chats with Lang, Duff McKagen (Guns N Roses), Chris Cornell (Soundgarden) and Nancy Wilson (Heart) about Seattle's northwest sound. Dave delves deep into Seattle's rich musical heritage and also interviews the co-founders of the famed Sub Pop Records.
64 votes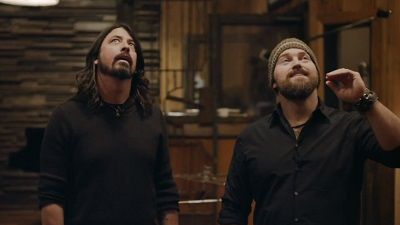 #4 - Nashville
Season 1 - Episode 3 - Aired Oct 31, 2014
Foo Fighters head to the Music City: Nashville, TN, home of the Grand Ole Opry and legendary artists like Johnny Cash, Kenny Rogers, and more. Dave sits down with Dolly Parton, Tony Joe White, Willie Nelson, Emmylou Harris and producer Tony Brown to talk about Nashville's musical influences. Meanwhile, the Foo Fighters prepare to record at Southern Ground studio.
68 votes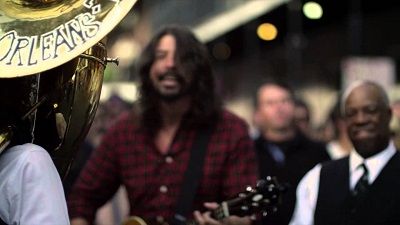 #5 - New Orleans
Season 1 - Episode 6 - Aired Nov 21, 2014
Dave Grohl chats with Dr. John, Allen Toussaint, Cyril Neville and Trombone Shorty about New Orleans' unique history, 'jazz funerals,' Mardi Gras Indians, and the effects of Hurricane Katrina. Meanwhile, Dave bonds with Ben Jaffe, scion of a famous jazz family and leader of the legendary Preservation Hall Jazz Band, before recording the latest Foo Fighters song at the venue.
60 votes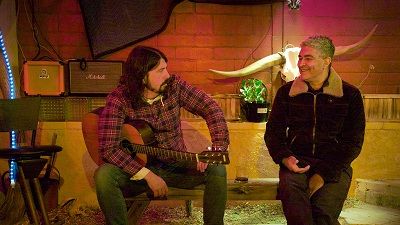 #6 - Los Angeles
Season 1 - Episode 5 - Aired Nov 14, 2014
Foo Fighters' Dave Grohl and Pat Smear, an L.A. native whose band The Germs were pioneers of the city's punk scene, visit legendary KROQ DJ Rodney Bingenheimer. Dave and the Foos then head to the desert to record with Eagles guitarist Joe Walsh at Rancho de la Luna, an iconoclastic studio in Joshua Tree.
66 votes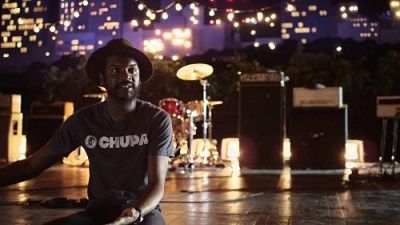 #7 - Austin
Season 1 - Episode 4 - Aired Nov 7, 2014
Dave Grohl chats with Terry Lickona, executive producer of TV's 'Austin City Limits.' Dave delves into the roots of the Austin music scene: from the blues of Jimmie Vaughan, to the psychedelic rock pioneered by Roky Erickson's 13th Floor Elevators, to punk bands Scratch Acid and the Big Boys. He also discusses the impact of commercialization with guitarist Gary Clark, Jr.
98 votes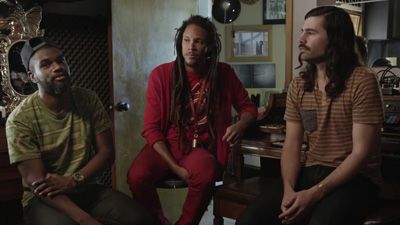 #8 - Washington, D.C.
Season 1 - Episode 2 - Aired Oct 24, 2014
A transient town where few are born and raised, Washington, D.C. is in many ways a city of extremes. Dave Grohl sits down with Trouble Funks' Big Tony Fisher to talk about D.C.'s Go-Go music. He also chats with Don Zientara, owner of Inner Ear Studio, members of the punk band Bad Brains; and Ian MacKaye of Teen Idles, Minor Threat and Fugazi, who all recorded at Inner Ear.
112 votes