The BEST Episodes of Fake or Fortune?
Every episode ever - ranked by fan votes!
Last Updated: Nov 22, 2021
Journalist Fiona Bruce teams up with art expert Philip Mould to investigate mysteries behind paintings. It's a world of subterfuge and intrigue as they grapple with complex battles often unseen beneath the apparently genteel art establishment.
Watch Now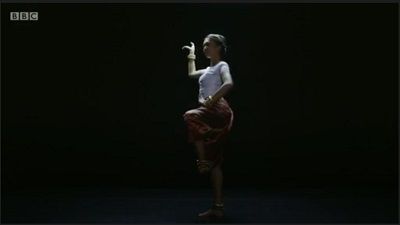 #1 - Rodin
Season 5 - Episode 3 - Aired Jul 31, 2016
An enchanting sketch of a dancer believed to have been drawn by Auguste Rodin is at the centre of an investigation that draws the team into a recent forgery scandal that has rocked the French art establishment. Alice Thoday, a Lincolnshire resident with Belgian roots, inherited the rare watercolour from her mother and has always believed it to be part of a series of works Rodin drew of a Cambodian dance troupe which visited France in 1906. It could be worth over £100,000 if genuine - but the trouble is, Rodin is one of the world's most faked artists. The quest to prove it is the genuine article takes the team to Paris and the Musee Rodin, where they search for stylistic similarities in genuine works. The provenance trail leads to Mexico City in the 1940s, where Alice's mother was given the painting by a businessman called Jimmy Heineman. Who was he and how did he get his hands on a rare Rodin sketch? The deeper the team digs, the more worrying the evidence is about the extent to which Rodin's work has been faked by notorious forgers such as Ernst Durig, a Swiss-born sculptor who claimed to be Rodin's last pupil. The team turns to scientific analysis and a handwriting expert in a bid to get to the truth. Will the world's foremost expert believe the picture is a missing sketch by Rodin himself, or a very clever fake?
44 votes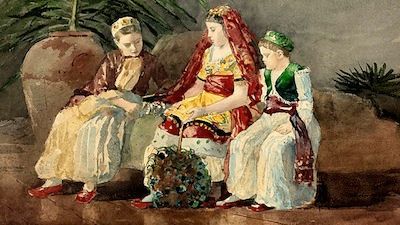 #2 - Homer
Season 1 - Episode 2 - Aired Jun 26, 2011
In this episode, the focus falls on a painting found dumped by a rubbish tip which turns out to be a lost work by one of America's most important 19th century artists, Winslow Homer. In a shock for all concerned, it is valued at 250,000 dollars. But who legally owns the picture, and why was it found in such an unlikely place? Philip and Fiona investigate.
34 votes
Writers: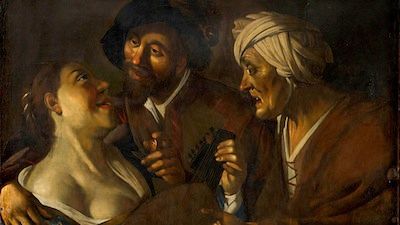 #3 - Van Meegeren
Season 1 - Episode 3 - Aired Jul 3, 2011
The art world can prove a bear pit, with a myriad of tricksters at work. Experts estimate that anything between 20%-40% of works of art on the market are faked. And they can turn up in the most unexpected places. Hanging in one of the most prestigious and respected art institutes in London is a picture Philip has heard of, which may hold the key to unlocking the story of the most audacious forger of all time. A man who dared to fake the work of Old Masters and made millions from his deception, until he was caught in 1945: Han Van Meegeren. But a mystery remains to this day, as Van Meegeren died before a complete record of his fakes was made. How did he pull off faking Old Master paintings, duping important art galleries in to making purchases of works apparently by Vermeer, even foxing Goering in to buying one of his works during the war? Philip and Fiona get to work on the London picture which, legend has it, hung in Van Meegeren's studio on the day he was arrested. Was it his last work? And by testing it, can we prove how he out-foxed some of the most eminent minds in the art world?
40 votes
Writers: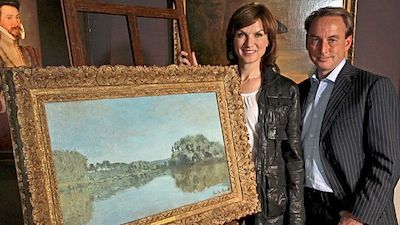 #4 - Monet
Season 1 - Episode 1 - Aired Jun 19, 2011
In the opening episode, Fiona and Philip discover what they believe is an unrecognised and valuable painting by Monet. But can they convince the powers that be?
38 votes
Writers: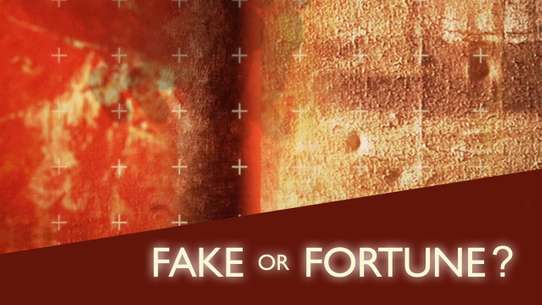 #5 - A King's Last Supper
Season 9 - Episode 4 - Aired Aug 18, 2021
5 votes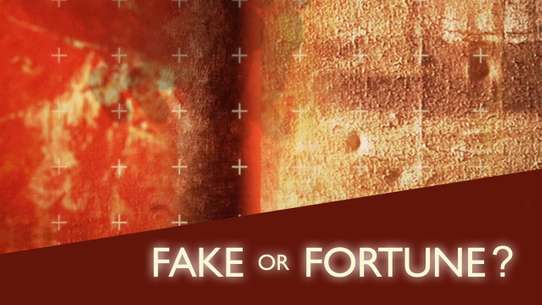 #6 - A Sculpture in the Brambles
Season 9 - Episode 1 - Aired Jul 28, 2021
A sculpture found in the long grass of a Norfolk home bears striking similarities to the work of Henry Moore. Could it be a lost work by one of the greatest 20th-century artists?
7 votes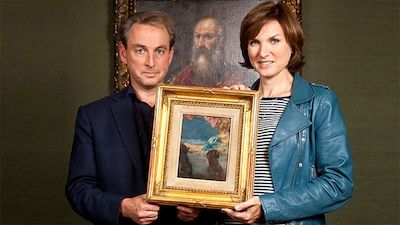 #7 - Degas and the Little Dancer
Season 2 - Episode 1 - Aired Sep 16, 2012
The "sleeper" picture this week is — or purports to be — a Degas. It's a tiny, charming oil painting of a ballet dancer, but it is not included in the relevant bible of Degas' works. A nice old gent whose father bought it in 1945 would love to know if it's worth a few hundred pounds or, if it's the real deal, half a million. Rakish art dealer Philip Mould and his gloriously named researcher Dr Bendor Grosvenor assist Bruce in tracing the truth.
12 votes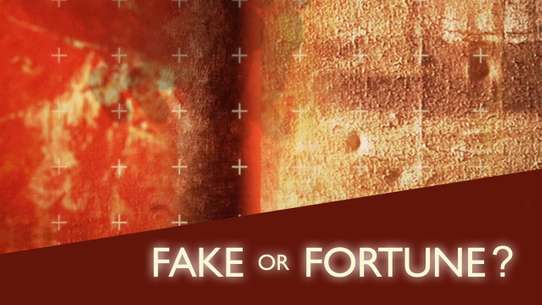 #8 - Gerome
Season 9 - Episode 2 - Aired Aug 4, 2021
Fiona Bruce and Philip Mould investigate a small oil painting of a man praying in a mosque, a scene filled with meticulously painted and intriguing detail. Its owner, Jon Swihart, bought it at auction in 1999 and believed it to be the work of the nineteenth-century French artist Jean-Leon Gerome, who was a leading figure in the Orientalist genre of painting.
5 votes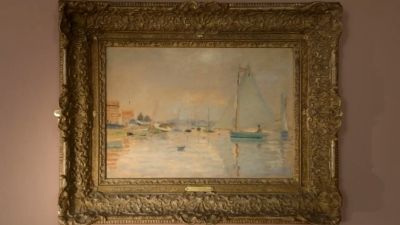 #9 - Renoir
Season 4 - Episode 2 - Aired Jul 12, 2015
Nicky Philipps, a portrait artist renowned for her pictures of the royal family, has asked the Fake or Fortune team to investigate a painting which hangs on the walls of Picton Castle, once the Philipps family seat. The work was bought in the 1930s by Nicky's great-grandfather, Sir Laurence Philipps, who believed it to be by celebrated Impressionist Pierre Auguste Renoir. But the painting has been dogged by doubt for half a century, and two art world authorities can't agree whether it's genuine or fake. Nicky's late Aunt Gwen used to tell a tantalising story that the painting came from Claude Monet's house in Giverny and was a gift to the artist from Renoir at a time when they painted together. But a family anecdote isnt enough to convince the art world's toughest judges - the team must find hard evidence. The trail takes Philip to Argenteuil, a suburb of Paris which was once an Impressionist playground. During the 1870s, Renoir and Monet worked here together, often painting the same views side-by-side. But can Philip find any evidence that Nicky's picture was painted here? Fiona picks up the provenance trail at Monet's house in Giverny, where she tries to find proof that the painting once hung in his personal art collection. To find out, she must access some closely guarded archives in Paris. Philip travels to Berlin to see if cutting-edge technology can determine whether the pigments in Nicky's painting match up to those listed by Renoir himself. Can a special camera see through the canvas to reveal clues hidden from view? Along the way, Fiona discovers that the picture is caught between two rival art world authorities - the Bernheim-Jeune Gallery and the Wildenstein Institute, who both believe their word is the last word when it comes to Renoir.
11 votes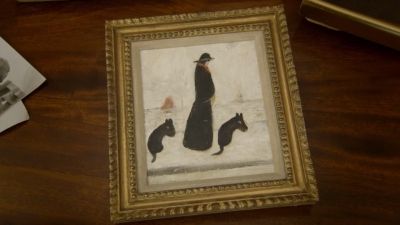 #10 - Lowry
Season 4 - Episode 1 - Aired Jul 5, 2015
Art detectives Fiona Bruce and Philip Mould return for a brand new series, starting with an investigation into three small pictures by one of Britain's best-loved modern artists - LS Lowry. Stephen Ames, a Cheshire property developer, has a problem - he's inherited three small oil paintings believed to be by Laurence Stephen Lowry, an artist renowned for his scenes of northern life, but he doesn't have any proof. All he knows is that they were bought by his father Gerald, a self-made businessman with a passion for art, in the early 70s. The trouble for Stephen is that LS Lowry is probably the most faked British artist, his deceptively simple style of painting making him a soft target for forgers. As a result, the art market has become very wary of newly discovered Lowry works. If he can't find evidence in favour of the pictures, they are worthless. As they hunt for proof with the assistance of specialist art researcher Dr Bendor Grosvenor, the team encounter unexpected obstacles and extraordinary coincidences, culminating in a groundbreaking scientific discovery that challenges everything we thought we knew about Lowry the artist. But is it enough to prove that the pictures are genuine?
14 votes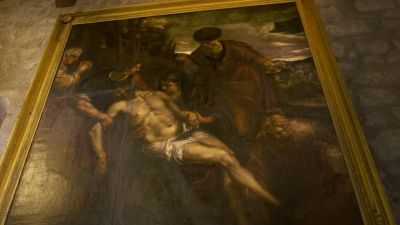 #11 - A Mystery Old Master
Season 4 - Episode 3 - Aired Jul 19, 2015
A beautiful church in the heart of the Lancastrian countryside has for over 200 years been home to a possible 16th-century Italian Old Master. But it is also at the centre of an unusual mystery. The congregation have contacted Fake or Fortune? to help solve a riddle which has been puzzling everyone. Who painted this huge picture, and just how did it find its way into a church once patronised by the famous Bronte sisters? Philip is immediately struck by the imposing painting, which depicts one of the most dramatic scenes from the New Testament, the aftermath of the crucifixion of Christ. He has a hunch it might date from the Italian Renaissance, which would make it the oldest picture ever investigated on Fake or Fortune? But to prove his theory will require a series of scientific tests to look beneath the layers of dirt and grime to see if any clues to the artist's identity can be revealed. The trail leads Fiona and Philip on a surprising and colourful journey to Italy, where Philip wants to inspect pictures by the great Old Masters Titian and Tintoretto. Fiona uncovers a secret history of stolen paintings and meets an Italian scholar who may have a significant lead in the case. Back in the UK, Bendor is looking into a local aristocrat who the congregation believe donated the painting and discovers some family secrets which may shed new light on how the painting arrived in the church over two centuries ago. But the British art market will take some convincing that an artist can be officially attributed to the picture, and this will require a hugely ambitious restoration project. By fully cleaning the picture, can Fake or Fortune? prove beyond doubt the identity of the painter?
14 votes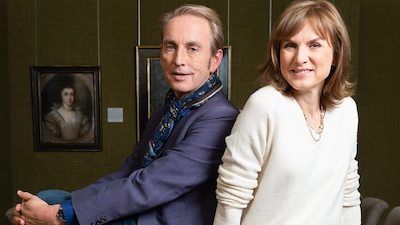 #12 - Cosway or Lawrence?
Season 8 - Episode 2 - Aired Aug 1, 2019
Can the team prove that a portrait attributed to pioneering female artist Maria Cosway is actually an undiscovered work of the great Regency artist Sir Thomas Lawrence?
8 votes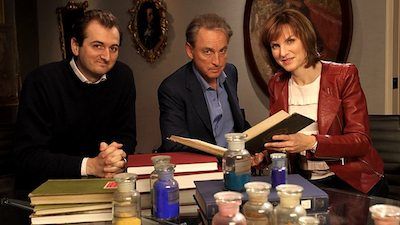 #13 - Edouard Vuillard
Season 3 - Episode 1 - Aired Jan 19, 2014
Scriptwriter Keith Tutt fell in love with the work of French post-Impressionist painter Edouard Vuillard in his school art class. When a large oval picture of a Parisian café scene said to be by the artist appeared in a provincial auction house, he gambled his savings on it - even though it doesn't appear in the official record of Vuillard's works. To prove it, the team will need to convince some of the most demanding art experts in France... and they've got a tricky history with Fake or Fortune. The quest for evidence starts in Geneva, where Philip and conservationist Aviva Burnstock compare Keith's picture with a huge Vuillard work called Le Grand Teddy, painted for a French café in 1919. Can science prove that the two pictures were painted using identical materials? Fiona picks up the provenance trail in France and Holland, unearthing tantalising clues about the picture's past, while a meeting with a pair of British antiques hunters dramatically expands the scope of the investigation. Could there really be another missing oval? Once the team has marshalled all their evidence, it's time to seek the approval of the Wildenstein Institute in Paris, the body who notoriously rejected a highly credible Monet in the first-ever episode of Fake or Fortune. Have the team done enough to convince them that Keith's picture is genuine?
12 votes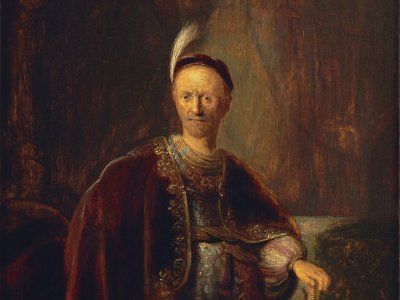 #14 - Rembrandt
Season 1 - Episode 4 - Aired Jul 10, 2011
In this closing episode, suspicions are aroused when Philip and his researcher Bendor spot a rogue picture for sale in a South African auction house. It exudes all the classic scent of being a 'sleeper', an important picture that has been miscataloged and offered for a very low price. But there is a darker side revealed when investigations uncover that this is a wanted painting, having been stolen by the Nazis in World War II. Records show it was once recorded as being a German national treasure, once thought to have been painted by Rembrandt. A Jewish family have been trying to track it and other works stolen from their gallery ever since. With minutes to go Philip and Fiona manage to stop the sale and release the picture for investigation. Having picked it up from Cape Town, Fiona delivers it to Philip and an in-depth examination utilising the latest infra-red and forensic testing begins. Can it really be by Rembrandt and will it be possible to see it returned to its rightful owners? In an effort to solve who painted it Philip travels to Amsterdam to meet a man with the power of a demi-god; the chair of the Rembrandt Research Project on whose word hangs the verdict that can make the value differ by many millions of pounds. Fiona meanwhile tries to unpick the thorny question of ownership before finally returning the picture to South Africa when the owner of the disputed painting finally emerges from the shadows to tell his story.
8 votes
Writers: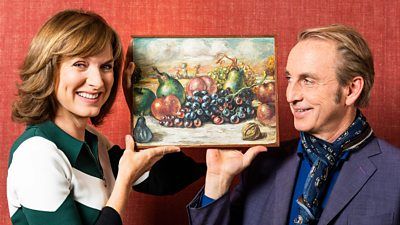 #15 - De Chirico
Season 8 - Episode 3 - Aired Aug 8, 2019
Bought for just £1, could a small still life be the work of one of the masters of early 20th-century art, Giorgio de Chirico?
8 votes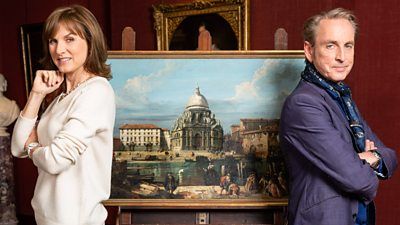 #16 - A Venetian View
Season 8 - Episode 4 - Aired Aug 15, 2019
The team investigates a beautiful 18th-century Venetian view. Could this be a work by one of the Italian masters - either Francesco Guardi or Michele Marieschi?
11 votes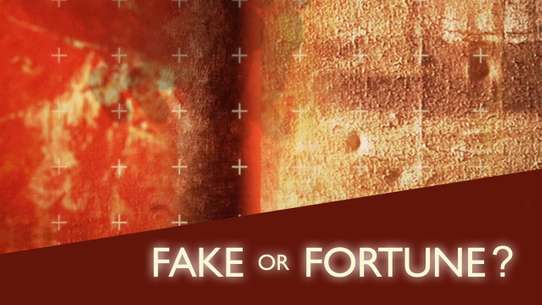 #17 - Landseer
Season 9 - Episode 3 - Aired Aug 11, 2021
Fiona Bruce and Philip Mould investigate a painting that could be the work of the celebrated artist Sir Edwin Landseer. If it is, they will have rediscovered a much-loved Victorian masterpiece that was thought to have been destroyed by a catastrophic flood almost a century ago.
5 votes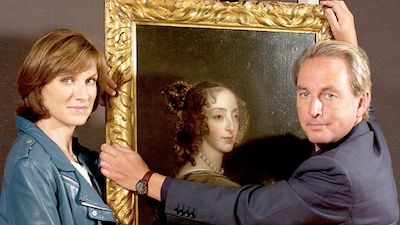 #18 - Van Dyck: What Lies Beneath
Season 2 - Episode 3 - Aired Sep 30, 2012
Art detective Philip Mould has a reputation for finding sleepers; paintings that hide dark secrets. His most remarkable finds are pictures whose true authorship has been confused, masterpieces lost beneath years of dirt and over-painting. Although Philip is used to investigating other people's paintings, this time the tables are turned as Philip's own purchase is put under the microscope. With his keen-eyed researcher Bendor Grosvenor, Philip has bought a painting that he says could be the find of a lifetime; a work by our most important portrait painter, Sir Anthony Van Dyck, one which is worth a small fortune. The only problem is that, in order to prove it, he will have to remove later layers of paint to uncover the truth. "It's a bit like open heart surgery" says Philip, as the expensive and irreversible process begins. A thorough restoration is needed, and inches of canvas are cut away as an earlier image begins to appear. Fiona is not convinced, and insists that the work undergoes a thorough investigation and is authenticated by an independent Van Dyck expert. Will Philip's reputation and the painting make it to the end of the journey unscathed?
10 votes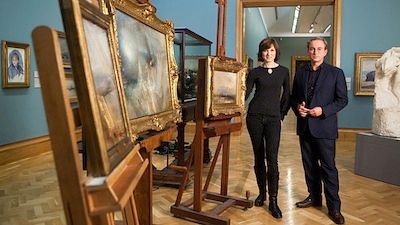 #19 - Turner: A Miscarriage of Justice?
Season 2 - Episode 2 - Aired Sep 23, 2012
The Hosts of the show take a llok at the history of three paintings bequeathed to the National Museum of Wales after their owner died in 1951. It was always thought that the paintings were by landscape artist JMW Turner, but only months after the museum took ownership, experts said that they were fakes.
16 votes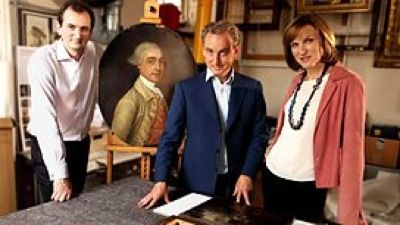 #20 - Gainsborough
Season 3 - Episode 4 - Aired Feb 9, 2014
The team find what could be several important lost works by Thomas Gainsborough in Britain's public art collections.
6 votes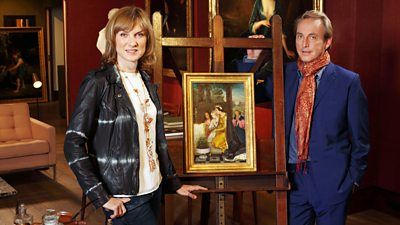 #21 - Delaroche
Season 5 - Episode 2 - Aired Jul 24, 2016
The Fake or Fortune team have been called in to investigate a mysterious painting in Castle of Park, a grand house in Aberdeenshire now run as a bed and breakfast by Becky Wilson. The painting once belonged to Becky's late husband Neil, an art dealer, and although it was unsigned he always believed it was something special - a lost masterpiece by celebrated 19th-century French artist Paul Delaroche, whose work graces some of Britain's finest collections.
21 votes
#22 - Henry Moore
Season 7 - Episode 3 - Aired Aug 26, 2018
Fiona Bruce and Philip Mould investigate a small watercolour sketch that could be the work of sculptor Henry Moore. The piece was found in 2012 in a hoard of artwork stolen by the Nazis. While the unidentified piece has many characteristics of Moore's work, none of the other artworks recovered were by British artists, so it remains a mystery how it came to be there. The team must not only find out who created it, but also who it belonged to, since it may have been looted from Jewish owners during the Holocaust and will need to be returned to surviving descendants.
12 votes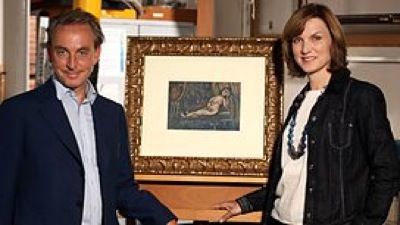 #23 - Chagall
Season 3 - Episode 3 - Aired Feb 2, 2014
The Fake or Fortune team plunges into the murky world of the Russian art market when they investigate a painting attributed to modern master Marc Chagall. In 1992, a property developer seized the chance to invest £100,000 in a work by one of the 20th century's greatest artists - Marc Chagall. The picture had surfaced in Russia after the fall of communism, and was offered at a fraction of its full value. There was just one catch - it hadn't been fully authenticated by the Chagall Committee in Paris. Twenty years later, the owner wants to find out if he made a shrewd investment - or an expensive mistake. The search for clues leads Fiona to Chagall's hometown of Vitebsk in the former Russian republic of Belarus, where she makes connections between the painting and the artist's life story, but events take a more sinister turn when she discovers a news report about the sale of a fake Chagall in the city of Minsk. With scientific testing raising more questions than answers, Philip travels to Los Angeles to consult a notorious forger called Tony Tetro who specialized in faking the work of Chagall. As the team grapple with the shadowy world of the modern Russian art market, everything hinges on a critical test to determine the date of a suspicious pigment as the investigation threatens to turn into a 'whodunnit'. And when the dust settles, there is one more shocking and unexpected twist that leaves the owner with a difficult decision.
16 votes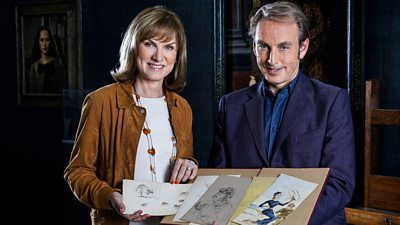 #24 - Toulouse-Lautrec
Season 7 - Episode 2 - Aired Aug 19, 2018
Fiona Bruce and Philip Mould must prove that a sketchbook is the work of a young Toulouse-Lautrec, overturning a decision made by a committee of experts on the artist. The drawings in the book are of a very different subject matter to Lautrec's famous works, and are dated to when he was a teenager - a period of his life that is largely a mystery. To get to the truth, Fiona and Philip travel to the town in the south of France where Lautrec grew up and visit the grand family home where he spent much of his youth.
15 votes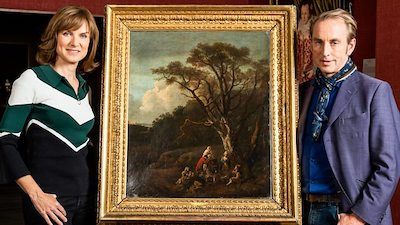 #25 - The Lost Gainsborough
Season 8 - Episode 1 - Aired Jul 25, 2019
The team investigate an 18th-century landscape that could be a lost work by of one of the biggest names in British art, Thomas Gainsborough.
8 votes