The BEST Episodes of Explorer
Every episode ever - ranked by fan votes!
Last Updated: Feb 24, 2020
Now in its third decade, National Geographic Explorer travels around the world exploring topical news stories. Hosted by Lisa Ling, Explorer visits locations with unique events and fascinating stories.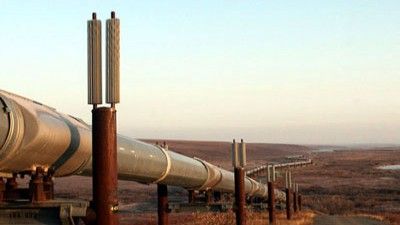 #1 - Alaska's Last Oil
Season 2008 - Episode 3 - Aired Mar 12, 2008
The world is addicted to oil. But now the easy pockets of oil are gone and the race is on to find new sources. Nowhere is the battle more intense than in Alaska - source of nearly 15% of America's domestic production, and home to the nation's largest wildlife preserve, the Arctic National Wildlife Refuge, where companies are pushing to drill. EXPLORER travels back millions of years to see how oil was created, and looks to the future to ask how far we'll go to find every last barrel and at what cost.
1 votes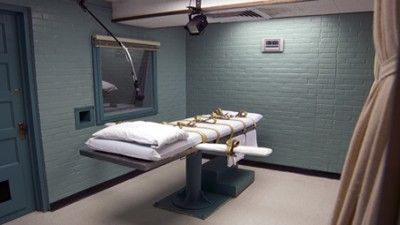 #2 - Inside Death Row
Season 2009 - Episode 10 - Aired Jun 12, 2009
In most places death has no schedule, but in Huntsville, Texas, an average of 16 people per year are scheduled to be executed by lethal injection. Inside Death Row interviews three inmates as their dates of execution draw near, and follows the stories of their families and loved ones as they deal with death firsthand. This story is not one of guilt or innocence; it is about how the State of Texas carries out the death penalty as well as the men and women whom, by choice or circumstance, become players in the act of executing another human being. Lastly, it explores how the residents of Huntsville feel towards living in a town that is ground zero for capital punishment in the United States.
2 votes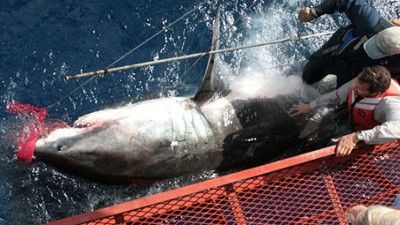 #3 - Ultimate Shark
Season 2007 - Episode 2 - Aired Feb 19, 2007
The world's first MRI scan of a great white shark reveals the extreme engineering and hunting abilities of one of nature's most perfect predators.
1 votes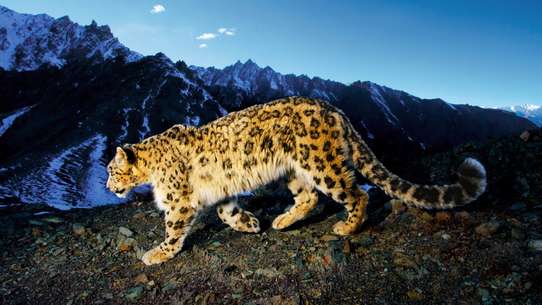 #4 - JFK: The Lost Bullet
Season 2011 - Episode 11 - Aired Nov 20, 2011
Join a team of pioneering investigators as they bring the eyewitness films of the assassination of President John F. Kennedy to life, and expose the hidden secrets of the crime of the century.
1 votes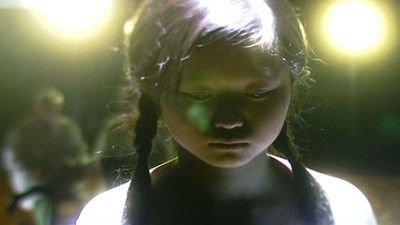 #5 - 24 Hours After Hiroshima
Season 2010 - Episode 10 - Aired Aug 17, 2010
Explorer tells the second-by-second story of a moment that changed the world forever: the dropping of the atomic bomb on August 6, 1945. Through the eyes of those in the air and on the ground, including the last interview with the weapons test officer who armed the bomb, we'll experience the events as they unfolded that tragic day.
29 votes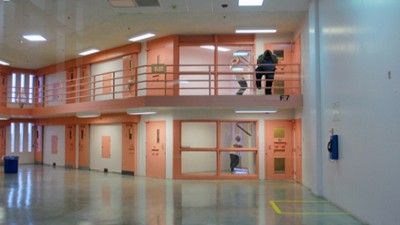 #6 - Solitary Confinement
Season 2010 - Episode 3 - Aired Apr 11, 2010
Today, more than 80,000 Americans are in solitary confinement. Explorer looks at the science of solitary and discovers what it means to be absolutely alone. We go inside Colorado State Penitentiary (CSP) and witness prisoners on the edge and the guards who watch over them. Then, we look at experiments on whether isolation dramatically alters behavior and ongoing new research on how solitary actually could cause long-term mental problems like paranoia, disorientation and delirium.
2 votes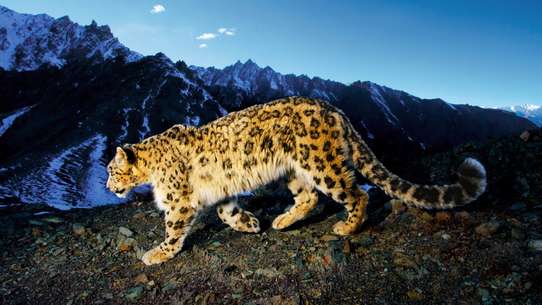 #7 - Swimming with Sharks
Season 2019 - Episode 2 - Aired Jan 14, 2019
Phil Keoghan helps tag whale sharks. Correspondents investigate super recognizers, life in Fukushima and heart disease in mummies.
3 votes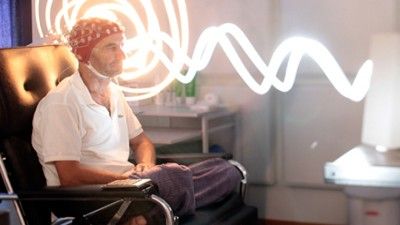 #8 - Inside LSD
Season 2009 - Episode 15 - Aired Nov 3, 2009
Could LSD be the next drug in your doctor's arsenal? New experiments have a few researchers believing that this "trippy" drug could become a pharmaceutical of the future. Outlawed in 1970, the street drug developed a reputation as the dangerous toy of the counterculture, capable of inspiring either moments of genius or a descent into madness. Now science is taking a fresh look into this psychedelic world, including the first human LSD trials in more than 35 years
3 votes
Writers:
Pamela Caragol Wells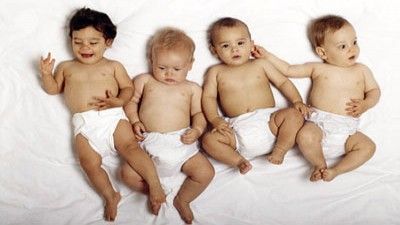 #9 - Science of Babies
Season 2007 - Episode 11 - Aired Sep 19, 2007
Did you know babies can learn languages and even grasp math? Explore the remarkable plasticity of a baby's brain and see how early experiences influence human development.
2 votes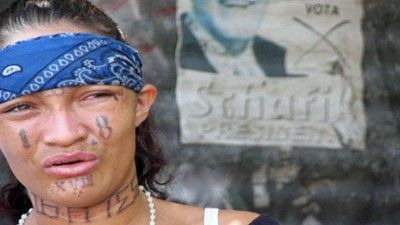 #10 - World's Most Dangerous Gang
Season 2006 - Episode 2 - Aired Jan 31, 2006
You've seen the graffiti, the tattoos, the headlines documenting their brutality. What is driving the rapid spread of the ultra-violent gang MS-13? NGC takes you inside this burgeoning criminal enterprise now terrorizing 33 states and six countries.
1 votes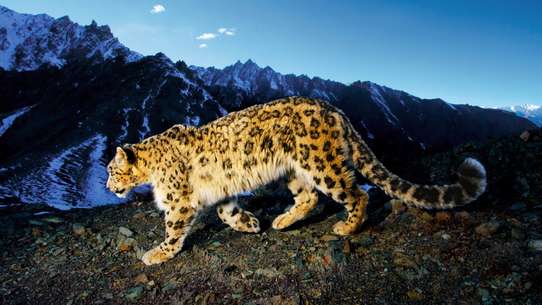 #11 - Ghost Ships of the Great Lakes
Season 2011 - Episode 8 - Aired May 10, 2011
The discovery of a human skull in the depths of Lake Superior begins a story that will take historian and author Brendon Baillod across two Great Lakes and a century of history. It takes him and a team of elite technical divers more than 20 miles off Milwaukee where they discover the wreck of one of Lake Michigan's lost queens. It takes them to the remote waters of Lake Superior where they risk their lives to determine the identity of yet another lost ship. And it takes us into the forgotten life of a brave and stubborn woman who lived, and died, on these wild waters. Whether her presence cursed these lost ships, or a more earthly explanation can be found, the Great Lakes reputation as a graveyard for mariners stands firm.
4 votes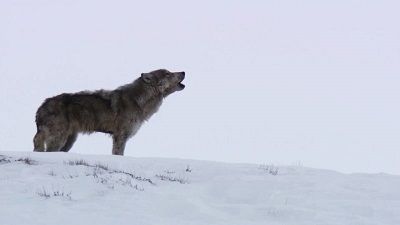 #12 - Lions of Zambia
Season 2019 - Episode 4 - Aired Jan 28, 2019
Phil Keoghan tags lions in Zambia. Correspondents explore manmade earthquakes, chocolate, designer dogs and Cory Booker.
1 votes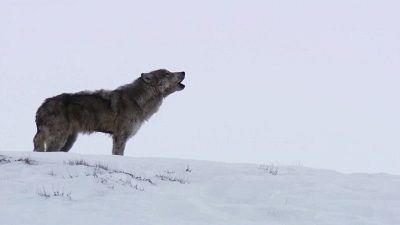 #13 - Yellowstone Wolves
Season 2019 - Episode 3 - Aired Jan 28, 2019
This episode explores an invasive species, rehab facilities, tracking whales, and wolves.
4 votes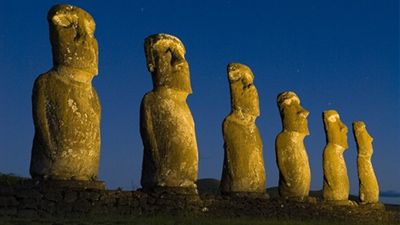 #14 - Easter Island Underworld
Season 2009 - Episode 9 - Aired Jun 9, 2009
An exploration team and scientists make an attempt to map out a large cave system which runs beneath the South Pacific's Easter Island.
3 votes
#15 - World's Most Dangerous Drug
Season 2006 - Episode 15 - Aired Oct 18, 2006
Methamphetamine is one of the hardest drugs to quit. Its abuse is ravaging rural communities and cities alike. NGC correspondent Lisa Ling goes inside this global epidemic to find out what makes meth so addictive and destructive.
2 votes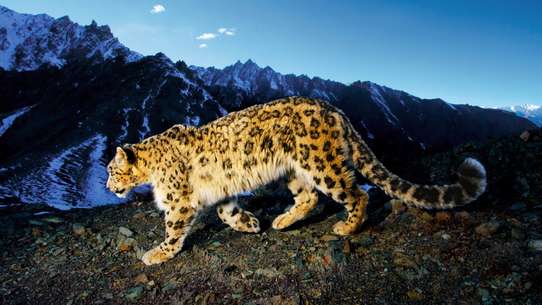 #16 - Eyes Wide Open
Season 2016 - Episode 2 - Aired Feb 14, 2016
The human eye is an impressive organ, but animal eyes are far more powerful than ours and are crucial for survival in the wild.
4 votes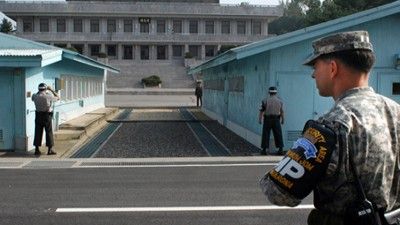 #17 - Inside North Korea
Season 2007 - Episode 3 - Aired Feb 27, 2007
Cross into North Korea, one of the world's most secretive nations, for a rare glimpse of the country and its absolute dictator Kim Jong II.
5 votes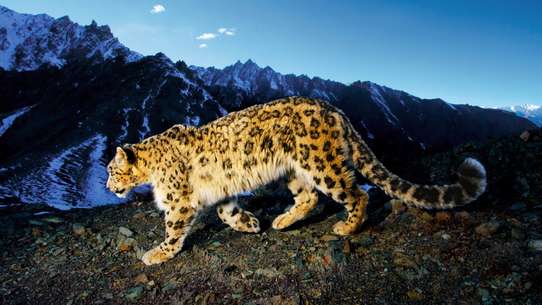 #18 - Human Towers
Season 2019 - Episode 1 - Aired Jan 7, 2019
Castellers, also known as human towers; grizzly bears; security for marijuana businesses; the color blue.
5 votes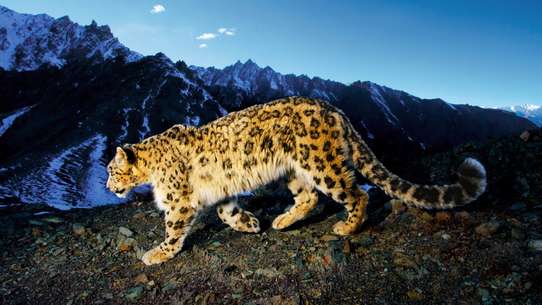 #19 - Climbing Redwood Giants
Season 2009 - Episode 13 - Aired Sep 29, 2009
They are living giants; one of the Earth's largest and oldest trees. Some tower more than 350 feet high, taller than the Statue of Liberty; some may have been seedlings when Jesus was born. Yet these natural legends still shroud centuries-old secrets. In a major National Geographic cross-platform event, which includes the October 2009 cover story for the magazine, we'll reveal the little-explored environment of the redwoods using high-tech aerial laser surveys and breathtaking imagery.
3 votes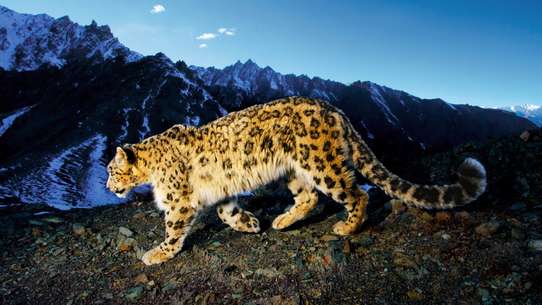 #20 - The Last Days of Osama Bin Laden
Season 2011 - Episode 14 - Aired Nov 30, 2011
CNN Correspondent Peter Bergen travels to Afghanistan to interview key players and reveals never-before-told facts that tell the real story of Bin Laden's final moments.
29 votes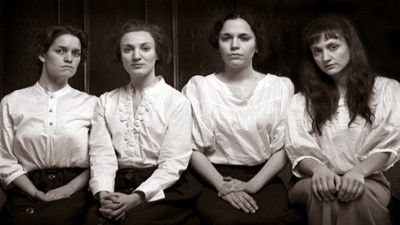 #21 - Finding Anastasia
Season 2008 - Episode 10 - Aired Jul 22, 2008
Did Romanov Princess Anasatasia survive a Bolshevik firing squad, or did she and her brother Crown Prince Alexis perish with their father, Tsar Nicholas II, before a Bolshevik firing squad in 1918?
1 votes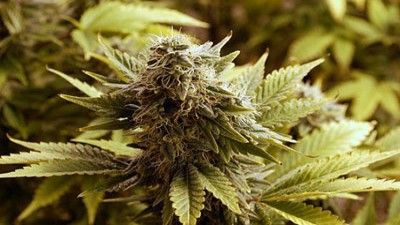 #22 - Marijuana Nation
Season 2008 - Episode 14 - Aired Oct 2, 2008
Lisa Ling takes a look at the marijuana industry as she examines the different aspects by interviewing a grower, scientist, and members of law enforcement. Also included is the validity of medical marijuana.
1 votes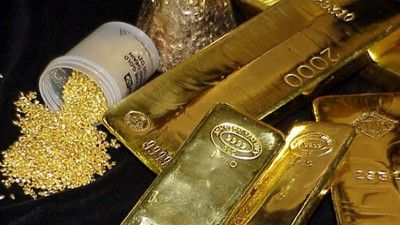 #23 - Secret History of Gold
Season 2008 - Episode 13 - Aired Sep 25, 2008
Gold's appeal and value span time and cultures, but there is a little-known secret to the story of gold. Most of the gold mined throughout history remains in circulation today -- even the gold closest to your heart may have dark origins. From the Amazon jungle to the markets of Dubai, NGC examines the underbelly of the modern gold trade with a treasure hunter and an illegal miner to expose its volatile history.
1 votes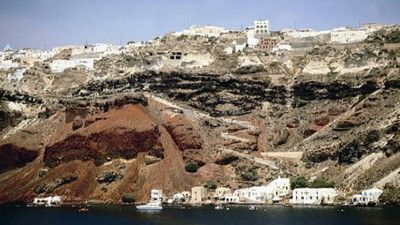 #24 - Doomsday Volcano
Season 2007 - Episode 4 - Aired Feb 28, 2007
Volcanologists make a stunning discovery when they dive into one of the largest, yet most mysterious, natural calamities in human history: the eruption of Santorini
1 votes
#25 - Science of Cats
Season 2008 - Episode 8 - Aired Jun 10, 2008
More than 600 million cats claim residence in households across six continents. The latest in scientific evidence reveals how the cat set off on a journey to conquer the world.
5 votes