The BEST Episodes of Don't Hug Me I'm Scared
Every episode ever - ranked by fan votes!
Last Updated: Jan 22, 2022
Each episode revolves around Yellow Guy, Red Guy and Bird Guy meeting one or several anthropomorphic teacher characters, who begin a musical number related to a basic concept of day-to-day life with a happy upbeat melody similar to that of a nursery rhyme. As the song progresses, it becomes more and more apparent that the episode's "teacher" character is subtly trying to condition the main characters to share their own opinions and beliefs about the subject, to humorous effect. The climax of each episode usually involves a shock element with heavy use of gore imagery.
Watch Now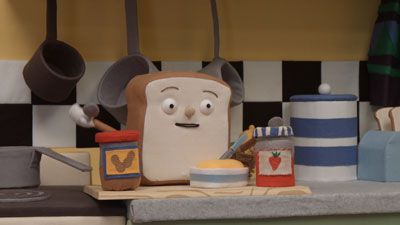 #1 - Health
Season 1 - Episode 5 - Aired Oct 15, 2015
Two of the original puppets return in this 5th installment, where a can, a steak, a refrigerator, and a loaf of bread attempt to teach them about health as it applies to food, but faulty teachings causes one of the puppets to lose all faith and attempts to escape, with dire consequences. The third puppet simultaneously tries to send them phone calls in order to tell them what will happen, but it's too late.
77 votes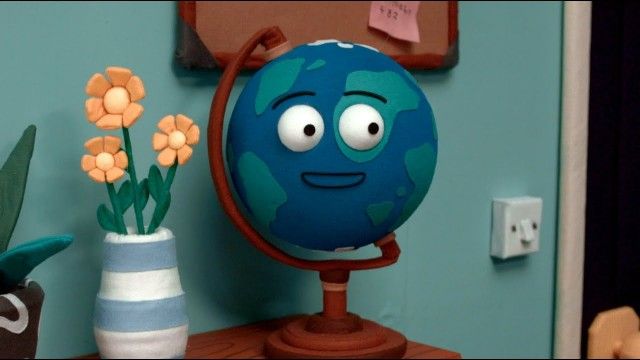 #2 - Computers
Season 1 - Episode 4 - Aired Mar 31, 2015
In this 4th installment, the puppets encounter a crazed computer named Colin, who uses singing and dancing to teach the puppets about technology and the Internet, although things soon turn too digital.
49 votes
Writers: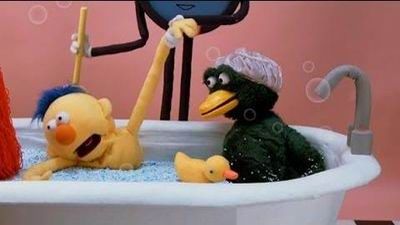 #3 - Time
Season 1 - Episode 2 - Aired Jan 8, 2014
The puppets, Harry, Robin and Manny are watching TV waiting for their show to start but when a clock comes out to sing a song about the time then when they get there to what they know about time they get more obsessed and the clock makes the puppets go completely wrong.
47 votes
Writers:
Baker Terry

,
Becky Sloan

,
Hugo Donkin

,
Joseph Pelling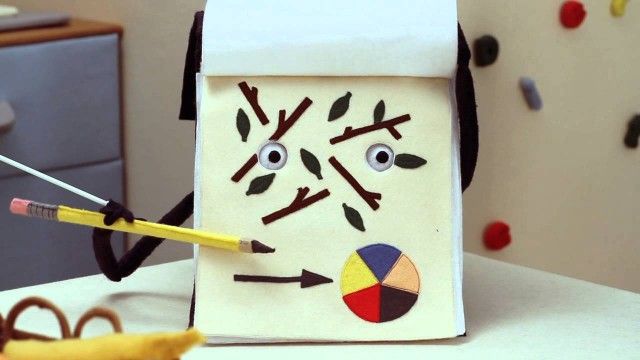 #4 - Creativity
Season 1 - Episode 1 - Aired Jul 25, 2011
A singing notebook tells 3 puppets to be creative. They singalong but they're not creative as they should be. The notebook has crazy feelings about organs.
46 votes
Writers: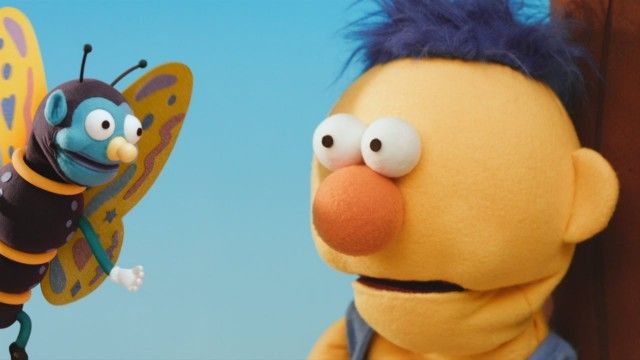 #5 - Love
Season 1 - Episode 3 - Aired Oct 31, 2014
The third in a series of short films about the perception of children's media. In this one, the yellow puppet encounters a butterfly who tells him about the joys of love. But his views may not be to the yellow puppets understanding or liking.
46 votes
Writers:
Baker Terry

,
Becky Sloan

,
Joseph Pelling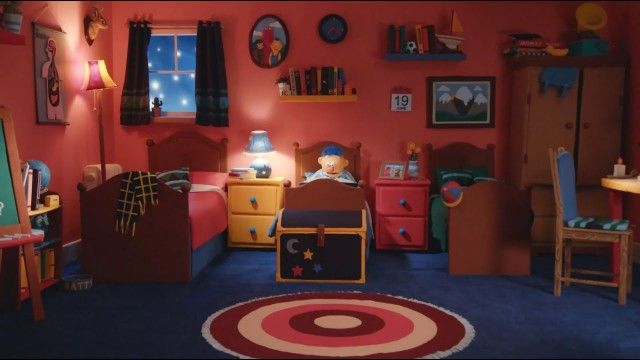 #6 - Dreams
Season 1 - Episode 6 - Aired Jun 19, 2016
Yellow Guy is in bed, crying because he misses his friends, who have disappeared over the course of the previous two episodes. As he tries to go to sleep, a lamp who sings about dreams appears. Despite Yellow Guy's protests, the Lamp drags him along for an animated sequence that ends with him having a dream about drowning in oil. Yellow Guy then wakes to see the Lamp transform his mattress into oil. Meanwhile, Red Guy wakes in an office with multiple others identical to him. He starts to sing a song about an office file, but his colleagues are not impressed. Later, at a bar, he performs the Creativity song from the first episode, but is booed by the crowd, who also resembles and sounds identical to him. Red Guy notices Roy sitting still in the crowd. The microphone and boombox turn into teacher-puppets and he is transported to a darkened room. Red Guy follows the sound of the dream song to a machine with monitors showing Yellow Guy. Red Guy presses buttons that transform the lamp into the other five puppets from the previous episodes, besides the sketchbook, as well as several other puppets that seem to cover topics that were never mentioned, such as the universe, sports, how to buy a canoe, as well as smaller everyday life things such as traffic lights, music and even an office file (and at one point transforming the puppet into Duck Guy). Roy taps Red Guy on the shoulder with a massively elongated arm. Seeing Yellow Guy becoming gaunt from his ordeal, Red Guy disconnects the machine's power supply, after repeating a line from episode 3: "I wonder what will happen." The scene cuts to a reshoot of episode 1 with the protagonists recoloured to their favourite colour that they mentioned from the first episode. The calendar turns from 19 to 20 June. A sketchbook similar to the original starts singing the same song from the first installment but is cut off as the episode ends.The episode premiered on 19 June 2016.
45 votes