The BEST Episodes of Disney Insider
Every episode ever - ranked by fan votes!
Last Updated: Jan 21, 2022
Disney Insider will focus on different projects all throughout The Walt Disney Company, from music and destinations to theme parks and movies. Each week the documentary series will tell three different stories all connected to what makes Disney's storytelling so special. The goal of the series is to highlight Disney's latest and most exciting projects on a week-by-week basis.
Watch Now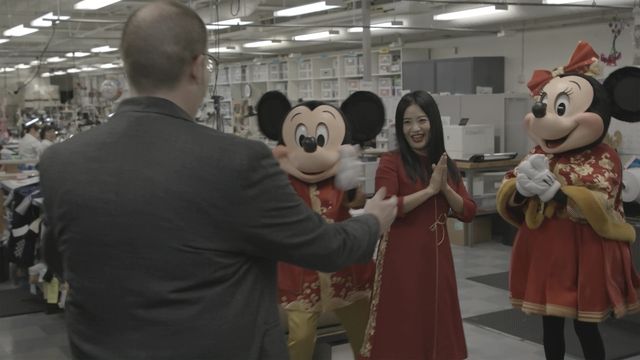 #1 - Mixing a Masterpiece, Dressing Minnie, Disney Heroes
Season 1 - Episode 4 - Aired Apr 24, 2020
How Walt Disney Animation Studios' legendary Ink & Paint Department continues to create classic Disney moments in vibrant colors. Fashion designer Guy Pei creates exclusive Lunar New Year looks for Mickey and Minnie. In celebration of the Disney Conservation Fund's 25th Anniversary and Earth Month, "Disney Insider" follows one of the years Conservation Heroes.
19 votes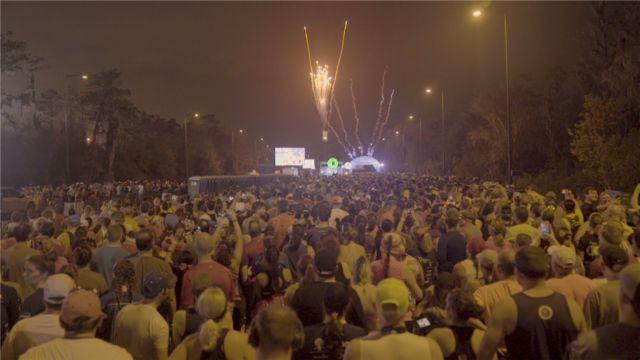 #2 - Running through Disney, Sorcerer's Arena, Opening the Archives
Season 1 - Episode 5 - Aired May 8, 2020
This week on Disney Insider, run Disney goes behind the scenes on how they plan a marathon through The Walt Disney World Resort that puts a smile on every racer's face. Meet the team behind the new interactive game Disney Sorcerer's Arena that lets fans play as one of over 100 Disney and Pixar characters. The Walt Disney Archives celebrates its 50th anniversary by putting 400 iconic props, costumes and original artwork on display.
17 votes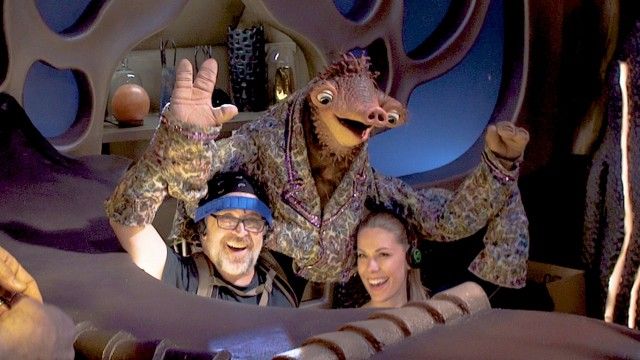 #3 - Puppet Masters, Authoring the Force, Capturing a Kingdom
Season 1 - Episode 7 - Aired Jan 15, 2021
Go inside "Earth to Ned", "Star Wars: The High Republic" and "Magic of Disney's Animal Kingdom"
14 votes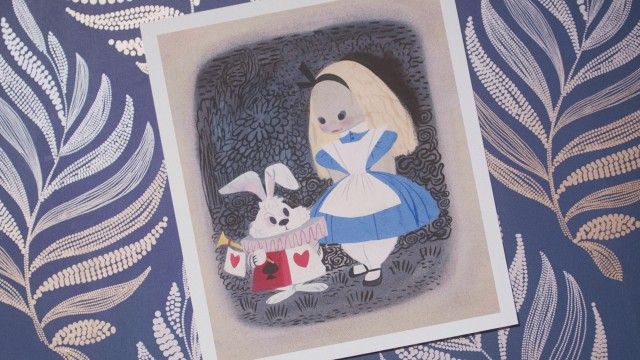 #4 - Alice Through the Years, Creative Directing DWTS, Princess Provisions
Season 1 - Episode 9 - Aired Dec 1, 2021
Seventy years after its debut, see how "Alice in Wonderland" inspired a new generation of animation. Meet the man who is executing the creative vision for the 30th season of "Dancing with the Stars." See how the Disney Princesses inspired delicious new treats at Walt Disney World Resort.
10 votes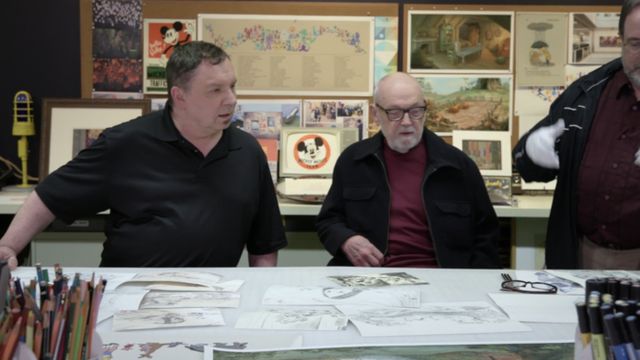 #5 - Diary Days, Making Mulan, Animation Legends
Season 1 - Episode 2 - Aired Mar 27, 2020
Writer Ilana Peña tells us how she turned her real life diary into the hit Disney+ show "Diary of a Future President." Director Niki Caro tells us how she created her new film "Mulan." Legendary Disney animators Burny Mattinson and Andreas Deja take us inside the Walt Disney Animation Vault.
26 votes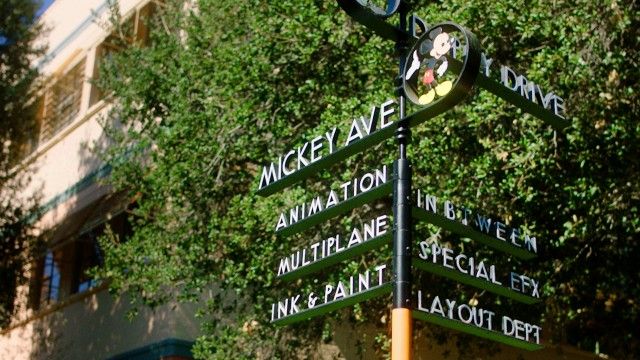 #6 - Drawn To Life, Muppets and the Haunted Mansion, Our Very Own Studio Tour
Season 1 - Episode 8 - Aired Oct 20, 2021
See the art of Disney animation come to life in the new Cirque du Soleil show, "Drawn to Life." Go behind the scenes of "Muppets Haunted Mansion" to discover how the Muppets and the Haunted Mansion, inspired by all four of the iconic Disney Haunted Mansion attractions at various Disney theme parks across the globe, came together for the epic Halloween special. Be our guest on a tour of the history of the Walt Disney Studio Lot, where there is magic around every corner.
12 votes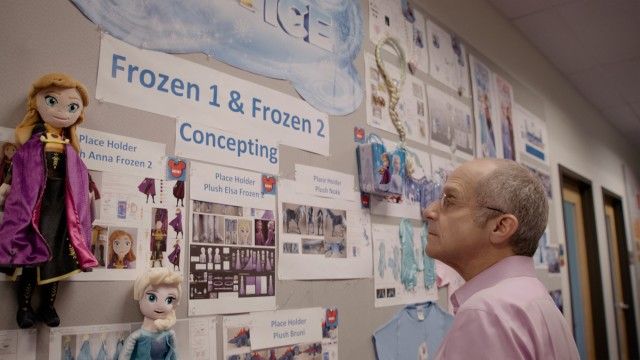 #7 - Star Wars Action Figures, A Beauty and the Beast Anniversary, Disney On Ice
Season 1 - Episode 11 - Aired Dec 8, 2021
We head to the Lucasfilm campus as well as travel to Hasbro's global headquarters to see how they came together to create the latest Star Wars The Black Series action figures inspired by "The Book of Boba Fett." Also, "Beauty and the Beast" filmmakers along with Paige O'Hara, who voiced Belle, take viewers inside the Disney Vault to celebrate the 30th anniversary of the classic animated film's release. Finally, meet the families who bring the magic and brilliance of "Disney On Ice" to a city near you
10 votes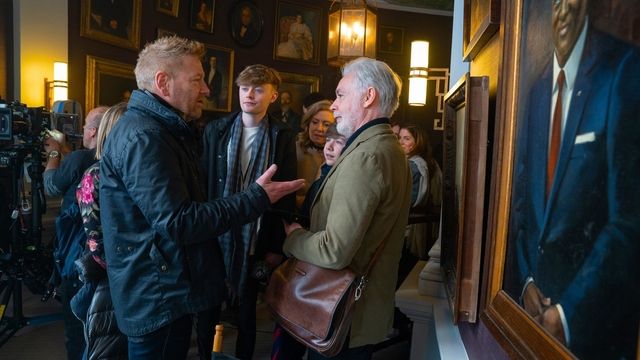 #8 - Artemis Adventure, Taste of Disney, Runaway Railway
Season 1 - Episode 6 - Aired Jun 5, 2020
"Artemis Fowl" author, Eoin Colfer, takes "Disney Insider" on a tour through the Irish countryside. Walt Disney World chefs open the doors to the Flavor Lab for a look at how they created Epcot's Regal Eagle Smokehouse: Craft Drafts & Barbecue. Walt Disney Imagineers peel back the curtain on how they built Mickey and Minnie's Runaway Railway at Disney's Hollywood Studios.
15 votes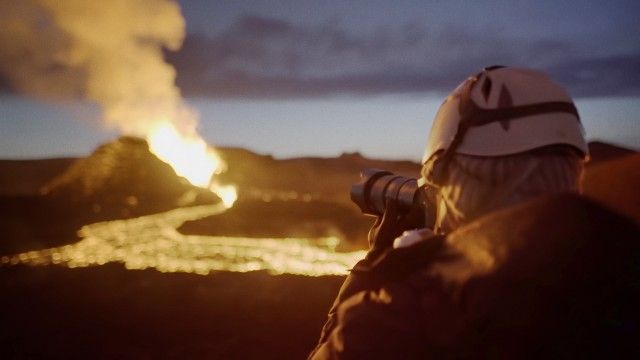 #9 - Composing Encanto, Nat Geo's Day-to-Night Photography, Exhibiting Mickey
Season 1 - Episode 12 - Aired Dec 8, 2021
Step onto the scoring stage with "Encanto" composer Germaine Franco. Get a glimpse into Stephen Wilkes' unique process involved in capturing day-to-night photography for a National Geographic feature. Plus, see how Mickey's status as a pop culture icon continues to inspire artists across the globe.
9 votes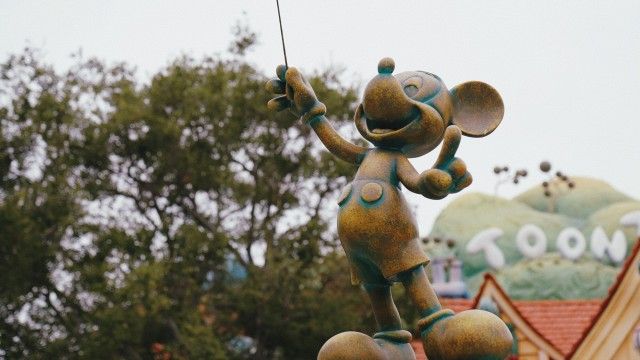 #10 - Nat Geo's Map Makers, Remy's Ratatouille Adventure, Mickey's New Funshouse
Season 1 - Episode 10 - Aired Dec 8, 2021
Learn how Nat Geo's map team creates their legendary trail maps. Take a ride with the makers of Remy's Ratatouille Adventure at EPCOT as they share how they created a gastronomical adventure. See how the creative team behind the animated Disney Junior show "Mickey Mouse Funhouse" pulled inspiration from Disneyland Park to create the whimsical world inside the hit series.
10 votes
#11 - Lighting Fires, Elephant Kingdom, Acapella Sensation
Season 1 - Episode 3 - Aired Apr 10, 2020
Liz Tigelaar creator of Hulu's "Little Fires Everywhere," sits down with Celeste Ng, author of the original book. DisneyNature filmmaker Roy Conli takes us to Disney's Animal Kingdom for a look at Disney's elephant conservation efforts. Disney Music Group's DCappella pay tribute to the 25th anniversary of "A Goofy Movie" by recording "1 2 1."
19 votes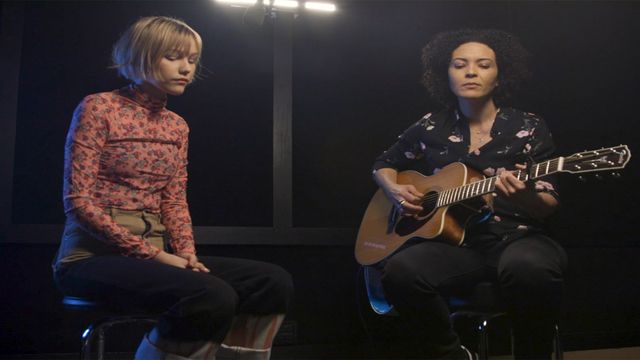 #12 - Aloha Idol, Singing StarGirl, Creating Onward
Season 1 - Episode 1 - Aired Mar 20, 2020
Katy Perry shows "Disney Insider" around the Hawaiian set of American Idol at Aulani, A Disney Resort & Spa. Grace VanderWaal shares what it was like making her acting debut in Disney+'s new film "Stargirl." And veterans Pixar producer Kori Rae tells us how studio's latest film "Onward" came together.
24 votes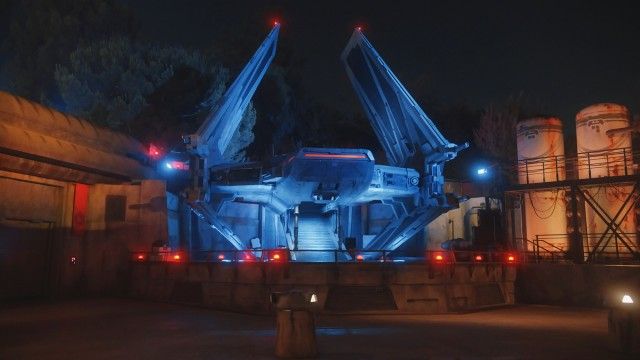 #13 - Harmonies of Harmonious, Tiana's Cuisine, Galaxy's Edge Expands... Virtually
Season 1 - Episode 13 - Aired Dec 15, 2021
Learn how the new EPCOT show "Harmonious" brought together artistic from around the world. Disney Cruise Line chefs from "Tiana's Place" give viewers a taste of the creole-inspired cuisines from "Princess and the Frog." See how Bobby Moynihan's "Seezelslak" character was created in "Star Wars: Tales from the Galaxy's Edge," ILMxLab's latest VR adventure game.
8 votes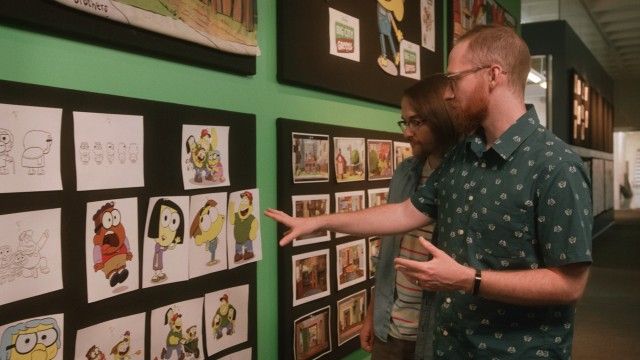 #14 - Sketchbook Ornaments, Disney's S.E.A. Secrets, Developing Big City Greens
Season 1 - Episode 14 - Aired Dec 15, 2021
From sketches to 3D sculptures to final design, she how the team creates shopDisney's Sketchbook Holiday Ornaments. Step into the secretive world of Disney's Society of Explorers and Adventurers (S.E.A.). Then go behind-the-scenes with brothers Chris and Shane Houghton as they share how they created their Disney Channel hit Emmy Award-nominated animated comedy-adventure series "Big City Greens."
7 votes