The BEST Episodes of Discovery Channel Documentaries
Every episode ever - ranked by fan votes!
Last Updated: Sep 10, 2019
Discovery Channel (formerly The Discovery Channel from 1985 to 1995, and often referred to as simply "Discovery") is an American basic cable and satellite television channel (which is also delivered via IPTV, terrestrial television and internet television in other parts of the world).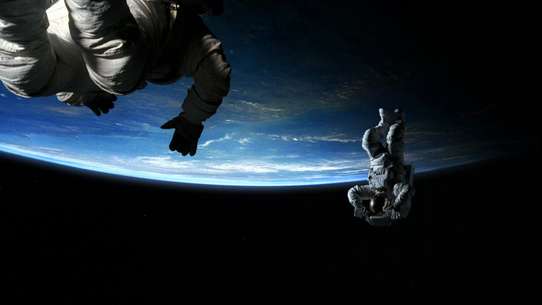 #1 - Alien Planet
Season 2005 - Episode 1
Alien Planet is a 94 minute mockumentary, originally airing on the Discovery Channel, about two internationally built robot probes searching for alien life on the fictional planet Darwin IV. It was based on the book Expedition, by sci-fi/fantasy artist and writer Wayne Douglas Barlowe, who was also executive producer on the special. It premiered on May 14, 2005. The show uses sophisticated computer-generated imagery, which is interspersed with interviews from such notables as Stephen Hawking, George Lucas, Michio Kaku, and Jack Horner. The show was filmed in Iceland and Mono Lake in California.
1 votes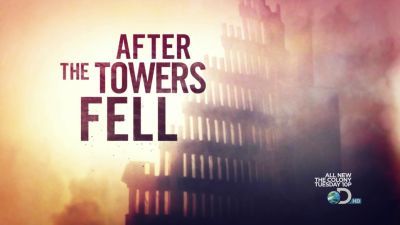 #2 - 9/11: After the Towers Fell
Season 2010 - Episode 10
When the Twin Towers Collapsed on September 11, 2001, thousands were feared trapped beneath the tons of steel and rubble. Rescue Workers, family, and friends rushed to Ground Zero to save the buried. These are the stories of the race to rescue survivors.
1 votes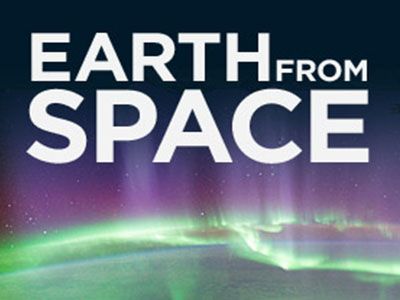 #3 - Earth from Space
Season 2012 - Episode 4
Venture on an epic quest to discover the invisible forces and occurrences that sustain life on this planet and - for the first time - see these processes in action in EARTH FROM SPACE, premiering Sunday, May 6 at 8 p.m. ET/PT on Discovery Channel. An original Canada/U.K. co-production, this sweeping two-hour special reveals the Earth's deepest mysteries, captured in breath-taking detail, and raises profound questions and challenges the old assumptions of how it all works. Using the latest CGI technology, and joining NASA and the world's foremost Earth scientists, EARTH FROM SPACE transforms raw satellite data into a visible spectrum, offering viewers authentic, high-definition moving images that vividly illustrate these processes at work.
1 votes
Writers: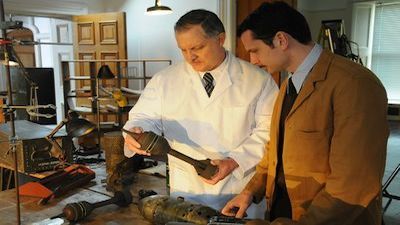 #4 - Churchill's Toyshop
Season 2015 - Episode 6
CHURCHILL'S TOYSHOP explores the secretive and strange arms race between Britain and the Nazis during WW2. Convinced that the path to victory lay in out gunning the Nazis but faced with limited resources, British weapon manufactures were forced to improvise. To combat the problem, Winston Churchill himself set-up a secret clandestine research institute, dedicated to coming up with super weapons that would give troops the edge in battle. He christened the department Military Defence 1 but it quickly becomes known as Churchill's toyshop. Using rare archive and interviews, the one-off special tells the story of the department and some of the most fantastic and improbable weapons ever created. With the help of modern experts and contemporary blue prints the series will also recreate some of the lost technology.
1 votes
#5 - 9/11: Heroes of the 88th Floor
Season 2011 - Episode 50
9/11: HEROES OF THE 88th FLOOR is told through first-hand testimonials from survivors, recounting the 102 minutes before the North Tower collapsed. This program puts the spotlight on the extraordinary rescue work of construction manager Frank De Martini and construction inspector Pablo Ortiz, who both worked with the Port Authority on the 88th floor. Armed only with a flashlight, a crowbar and walkie talkies, the two men selflessly worked to rescue survivors from behind jammed doors on the upper floors of the North Tower. Sadly, both Frank and Pablo died in the terror attack--but their acts of heroism and courage saved the lives of 77 people and touched many more. Their bravery and sacrifice inspired those around them to step up and help others as they exited the towers, which in turn saved many more lives. Through archival footage and dramatic recreations, audiences relive their terrifying struggle for survival and discover what it was like to be trapped in the midst of this tragic day.
1 votes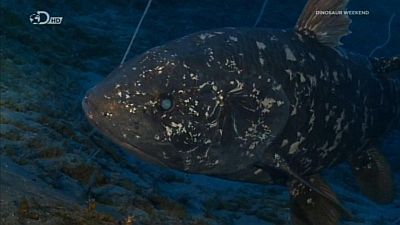 #6 - Diving with Dinosaur Fish
Season 2014 - Episode 13
The hunt for a mythic animal once thought to have been extinct for 65 million years: the coelacanth. It can be found 120 metres beneath the ocean off the wild coast of South Africa. French scientists and South African scientists teamed up with experienced Trimix divers, including Peter Timm, who discovered the coelacanths in Sodwana Bay in 2000 and award-winning underwater photographer Mr Laurent Ballesta and his advanced technical dive team to bring you this eye-opening documentary.
1 votes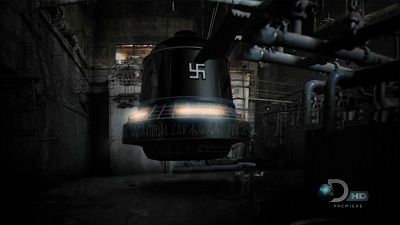 #7 - Nazi UFO Conspiracy
Season 1 - Episode 132
A credible investigation of possible connections between UFO sightings in the past half century and secret flying saucer technologies developed by the Nazis in WW2.
2 votes
Writers: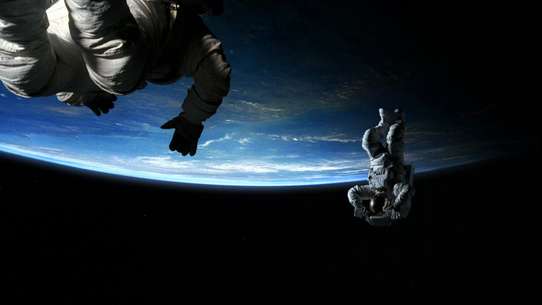 #8 - End of Extinction: Cloning the Tasmanian Tiger
Season 1 - Episode 116
Hidden away in a Sydney vault is a young, pickled pup. For almost 140 years, it's remained locked in its glassy tomb. But this is no ordinary pup. In fact, it's not a pup at all. It's a fetus of an animal more closely related to an Australian kangaroo. It was a marsupial which looked like a dog had stripes like a tiger, yet carried its young in a pouch. How the Tasmanian tiger, or thylacine, came to be extinct is a tragedy, and how it might live again is the pursuit of a scientific miracle. Is it possible or wishful thinking? Herein find the story of one man's obsession and his quest to reverse extinction.
1 votes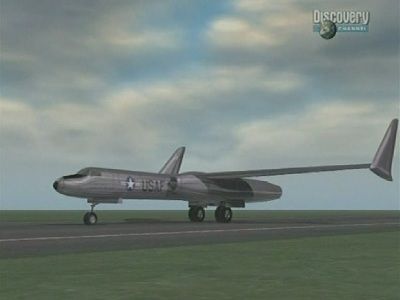 #9 - Planes That Never Flew: The Atomic Bomber
Season 1 - Episode 136
An account of world-beating aircraft projects that were scrapped before their time. Each aircraft is recreated and shown using computer graphics. Includes archive footage and interviews. In the grip of a rapidly escalating Cold War America poured billions into developing a giant nuclear powered bomber, a plane so fantastic that it could stay aloft for months at a time. The Convair WS 125 was the ultimate doomsday machine... Recently declassified Russian Cold War era documents disclose they actually flew a prototype Atomic engined bomber.
1 votes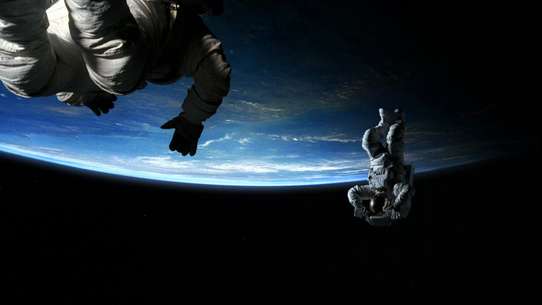 #10 - On Jupiter
Season 1995 - Episode 1
This 53 minute program - narrated by actor John Hurt - chronicles the story of Jupiter starting with Galileo Galilei's Jupiter observations in the 1600's through the impacts of Comet Shoemaker-Levy on July 16-22, 1994. Computer animations and information are provided to give the viewer a solid background on the significance of Galileo's encounter with Jupiter. Also featured are interviews with comet discoverers Gene and Carolyn Shoemaker and David Levy, Caltech planetary scientist Andrew Ingersoll, Galileo Project Manager Bill O'Neil and other members of the Galileo mission team.
1 votes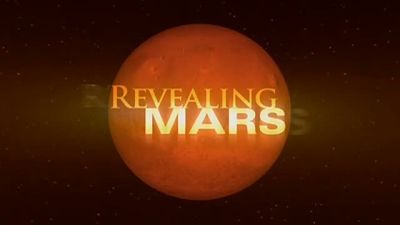 #11 - Revealing Mars
Season 2006 - Episode 20
On August 12, 2005 NASA launched Mars Reconnaissance Orbiter designed to explore the Red Planet from the orbit. The M.R.O. will make a more comprehensive inspection of Mars than any previous mission, examining landscape details as small as a coffee table with the most powerful telescopic camera ever sent to orbit of a foreign planet. This 47 min. long documentary will walk you through the orbiter's scientific payload, illustrate how each instrument works and give you a sense of the high-quality images and data these tools will produce by comparing them to tools used for the investigation of the atmosphere and geology of Earth.
1 votes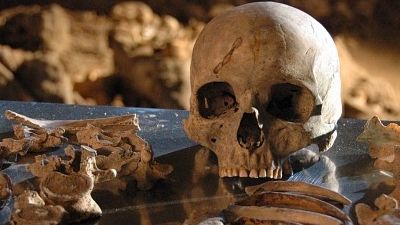 #12 - Pompeii Back From The Dead
Season 2011 - Episode 8
As Vesuvius rained destruction on the the Roman town of Pompeii, 74 men, women and children took refuge in a dark cellar. There, they waited, while their friends and neighbors fell victim to the heat and ash that swallowed the city. They thought they had survived the worst - instead, they became the last people to die in the disaster. The discovery of their bones - perfectly preserved - reveals much about the way the people of Pompeii lived - and died.
4 votes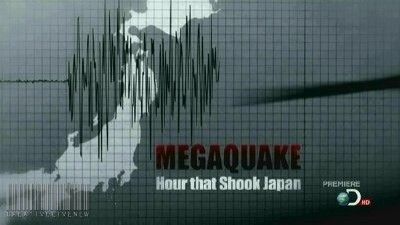 #13 - MegaQuake: The Hour That Shook Japan
Season 2011 - Episode 12
Experience Japan's earthquake and tsunami through new footage and first person accounts. Understand the mega-physics inside this latest Ring of Fire cataclysm that rocked the Earth on its axis. Scientists explore whether the Pacific NW U.S. could be next.
1 votes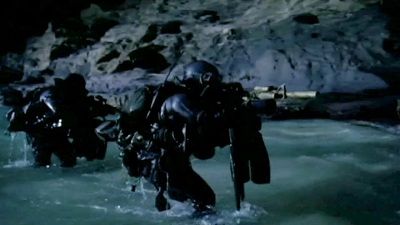 #14 - Secrets of Seal Team 6
Season 2011 - Episode 32
For three decades, the elite government operatives of SEAL TEAM VI have existed under the radar, but now, their cover is blown. We'll uncover the classified information the government doesn't want you to know and discover the SECRETS OF SEAL TEAM 6.
1 votes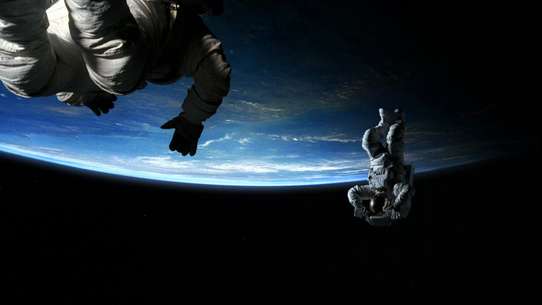 #15 - Lizzie Borden Had An Axe
Season 2004 - Episode 24
The murder of Lizzie Borden's Mother and Father undergoes a forensic investigation - on this Discovery Channel special.
1 votes
Writers:
Jesse Evans, Gary Parker, Douglas Brooks West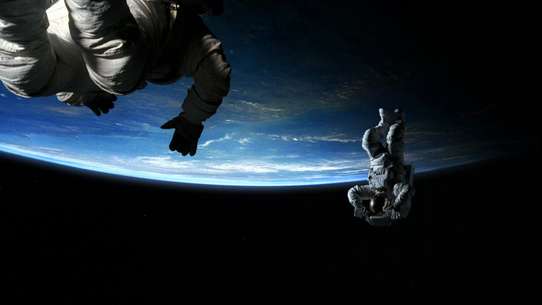 #16 - Nubia: The Forgotten Kingdom
Season 2003 - Episode 13
Once a powerful, sprawling presence in Northern Africa, the ancient kingdom of Nubia now lies buried beneath mounds of red brick rubble in the Sudan. Forgotten by history and largely neglected by archaeology, its cities have lain buried for centuries, harboring priceless secrets of a civilization that once rivaled Egypt. Join world-renowned archaeologists Julie Andersen and Salah Ahmed as they unearth Dangeil - a thriving Nubian city that once sat at the juncture of several prominent trade routes. While excavating a massive temple to the god Amun, the team makes a surprising discovery that could solve the mystery of why the city was abandoned.
1 votes
Writers:
Amy Bucher, Alana Campbell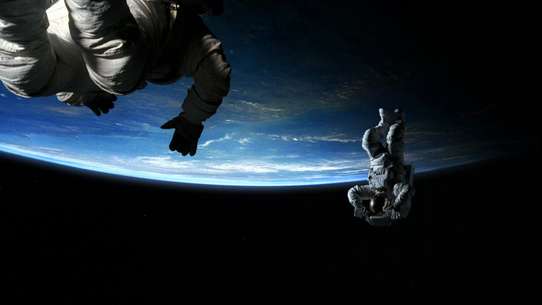 #17 - Secret Life of Money
Season 2013 - Episode 9
The incredible life cycle of cash money is set to be examined by the Discovery Channel. SPOILERS: It doesn't come anywhere close to my wallet!
1 votes
#18 - Mile Wide Tornado: Storm Chasers Tribute
Season 2013 - Episode 12
Mile Wide Tornado: Storm Chasers Tribute centers on the severe tornado that hit near Moore, Okla., On May 20 and left 24 dead, including three storm chasers. Also included are highlights and special scenes of storm chasers Tim & Paul Samaras and Carl Young from the Discovery series, which ran from 2007 to 2011.
2 votes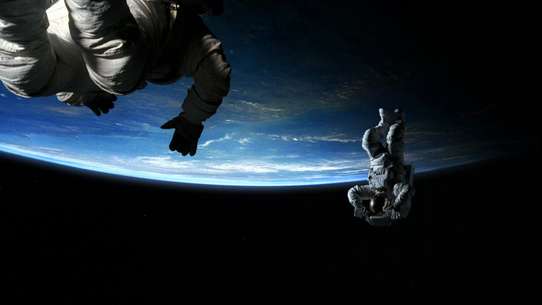 #19 - Everest Avalanche Tragedy
Season 2014 - Episode 7
Originally announced as a series following Joby Ogwyn's preparation as he trains to become the first person to jump from the peak of Mount Everest. The series would have culminated in attempting the stunt live on air. However due to the death of 12 Sherpa guides on April the 18th, the stunt was cancelled and instead NBC News will use the footage shot to present a special documentary highlighting the events leading up to the tragedy.
1 votes
#20 - Comet Collision
Season 2005 - Episode 16
In July 2005, NASA's Deep Impact probe collided with comet Tempel 1, providing the first-ever glimpse of the interior of one of these "dirty snowballs" and valuable insight into the formation of our solar system. NASA's brilliant, but risky, plan to send a tiny, copper-plated probe hurtling directly towards the city-sized comet at a speed of 23,000 mph was a smashing success. The resulting explosion of particles provided experts with new data about the composition of life-building materials that were present in the early solar system. Watch as state-of-the-art spacecraft animation and stunning location photography bring the mission to life, taking viewers behind the scenes of NASA's high-profile mission. Follow the entire journey of the doomed Deep Impact probe, from its initial design to the extraordinary challenge of building a spacecraft that's intended to be smashed to pieces.
1 votes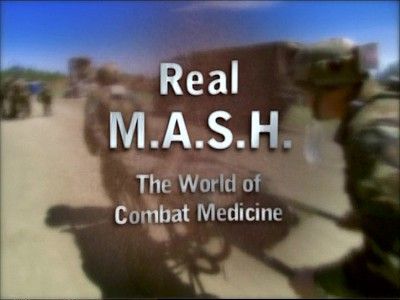 #21 - Real M.A.S.H: The World of Combat Medicine
Season 2000 - Episode 18
What is it like to be a soldier who goes to war to heal? Lt. Diane Carlson Evans, who served as a nurse in Vietnam, responds, "Think of having a plane crash every day." This gritty program presents the history of the modern medic while tracking a class of prospective corpsmen training to earn the nickname "Doc" at the Navy's Field Medical School. Archival photos and rare film footage document hard-minded innovations of medical expediency from the Civil War to today, such as triage, field hospitals, and prosthetics. Pararescuemen and combat medics who served in Vietnam and Somalia talk about their experiences. Produced by Hoggard Films for Discovery Channel
1 votes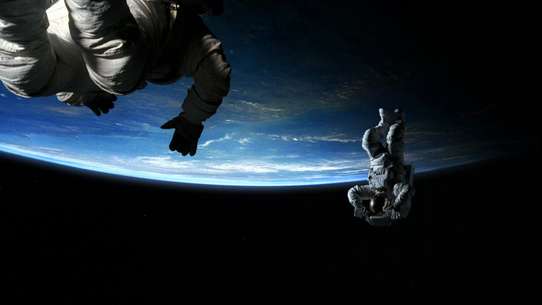 #22 - The Scorpion's Tale
Season 2006 - Episode 32
Scorpions belong to the oldest land-based arachnides. Over 1800 different species are known to exist. Usually, they do not surpass the size of 10cm in length, but exceptions are know, such as the Emperor Scorpion (Pandinus imperator) which can grow up to become over 20cm in size. Scorpions mostly live at night and hide away during the day. They live mainly on insects but some species also feed on rodents and reptiles (lizards that are not big enough to be an opponent). Today humans threaten the existence of some species of scorpions. Take a look into the live of these amazing creatures!
1 votes
Writers: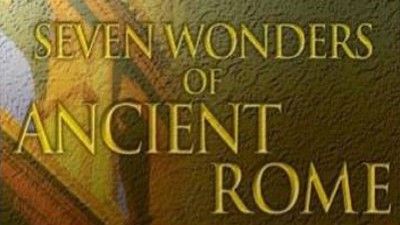 #23 - Seven Wonders Of Ancient Rome
Season 1 - Episode 162
Documentary which explores the Seven Wonders of Ancient Rome: Circus Maximus, Trajan's Forum, Aqueducts, Baths of Caracalla, Roman Roads, Pantheon and The Colosseum.
2 votes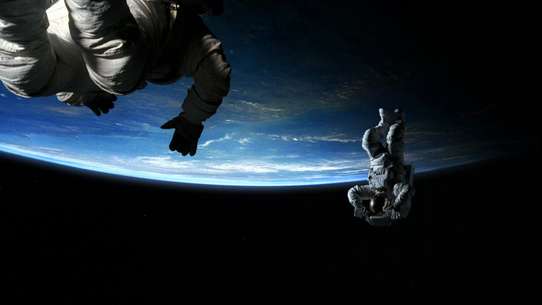 #24 - Valley Of The T-Rex
Season 2001 - Episode 4
Join paleontologist Jack Horner on a journey into the arid badlands of Montana where more T. rex skeletons have been uncovered than any other place on earth. Follow Horner – who found five T. rex dinosaurs here in a single summer – as he scrutinizes the T. rex's arms, large olfactory lobes, tiny eye sockets and unique teeth, to gain insight into whether T. rex was a ferocious predator or an opportunistic scavenger. For example, Horner surmises that the T. rex's stumpy arms wouldn't allow T. rex to scoop up prey, indicating he may have come along after the kill. Among Jack Horner's finds is the oldest T. rex ever found. At 68 million years, it's 3 million years older than any other specimen challenging the beliefs of when T. rex roamed the Earth. Also, see a 90% complete never before seen juvenile tyrannosaur called Daspletasaurus – an earlier large meat-eating cousin of T. rex. Visit dig sites, labs and museums, and witness brilliant computer animation that visualizes how these creatures lived and died. Plus, see new evidence that could allow scientists to reach ever further back in time.
2 votes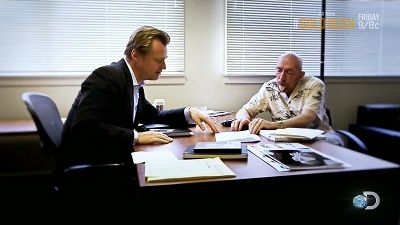 #25 - The Science of Interstellar
Season 2014 - Episode 15
Kip Thorne, the physicist who assisted Nolan on the scientific aspects of the film Interstellar, shows us that the movie's jaw-dropping events and stunning, never-before-attempted visuals are grounded in real science. Thorne shares his experiences working as the science adviser on the film and then moves on to the science itself. In chapters on wormholes, black holes, interstellar travel, and much more, Thorne's scientific insights—many of them triggered during the actual scripting and shooting of Interstellar—describe the physical laws that govern our universe and the truly astounding phenomena that those laws make possible.
2 votes