The BEST Episodes of Dark Shadows
Every episode ever - ranked by fan votes!
Last Updated: Jan 9, 2020
Dark Shadows was a daytime soap opera on ABC-TV which aired weekdays during the afternoon. With vampires, witches, warlocks, werewolves, and other supernatural creatures, it became a surprising phenomenon, lasting for five years before it was cancelled. The show revolves around Barnabas Collins (Jonathan Frid), a guilt-ridden 175-year-old vampire who longs to be human again and returns to his estate after being chained inside a coffin for nearly 200 years.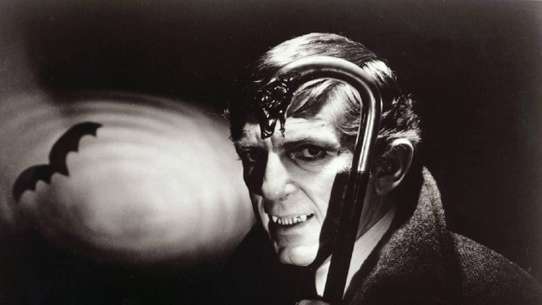 #1 - DS-112
Season 1 - Episode 110 - Aired Nov 29, 1966
A shamed Matthew confesses the murder to a stunned Elizabeth, before fleeing. The police hunt for Matthew, who has hidden at the Old House. Victoria makes peace with Roger, apologising for her accusation.
38 votes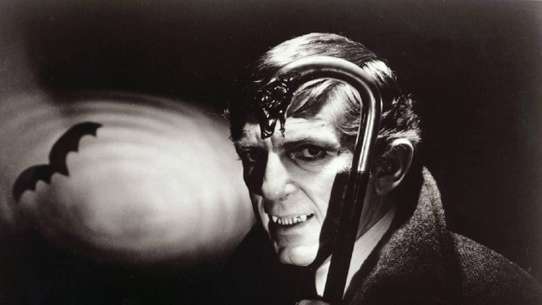 #2 - DS-111
Season 1 - Episode 109 - Aired Nov 28, 1966
Matthew reveals that he killed Malloy, but that it was an accident, and vows to kill Victoria to maintain his secret. The police are called to search for Victoria, while Elizabeth pays a crucial visit on Matthew.
38 votes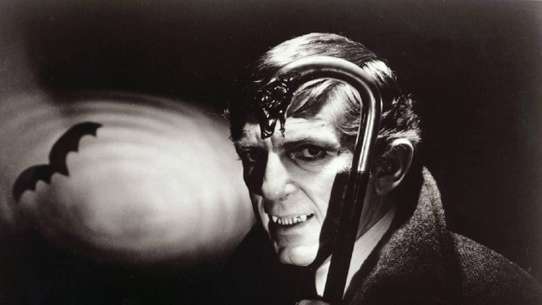 #3 - DS-6
Season 1 - Episode 6 - Aired Jul 4, 1966
Victoria looks for David in the basement of Collinwood. While looking, a stranger enters the room and asks who she is. He accuses her of snooping around. Elizabeth comes down and says it's Matthew Morgan, the caretaker of Collinwood. She asks Victoria why she is in the basement, and when Victoria tells her that she is down there looking for David, Elizabeth tells her David would not come down there. Once she leaves, Elizabeth finds David hiding in the basement. Later, Victoria sees Matthew again, stoking the fireplace. She says she hopes they can one day be friends, and she starts asking him questions. She finds out that Elizabeth fired all of her servents 18 years ago and then hired Matthew, giving him a cottage on the edge of Collinwood grounds. In the basement, Elizabeth gets out a crate of adventure books that had belonged to Roger when he was a boy. David does not want anything associated with his father. Carolyn tells Victoria that she should ask Elizabeth about what happened 18
49 votes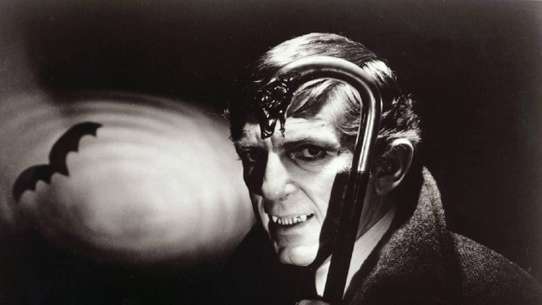 #4 - DS-31
Season 1 - Episode 31 - Aired Aug 8, 1966
Burke defies expectations and lies to absolve David of involvement in the crash. However, he later privately confides in Victoria, warning her to beware of her young charge.
9 votes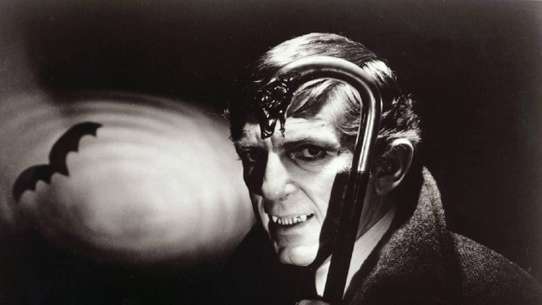 #5 - DS-4
Season 1 - Episode 4 - Aired Jun 30, 1966
Victoria is interrogated by Roger over her knowledge of Burke Devlin and their encounter at the train station. Later that night, Victoria has an unpleasant first meeting with David Collins
53 votes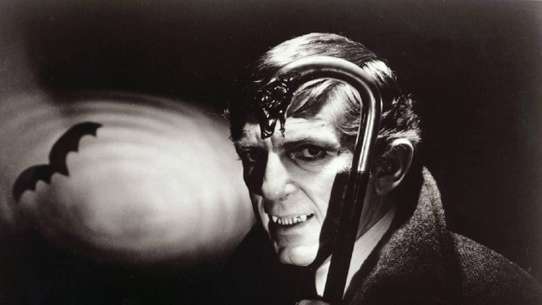 #6 - DS-3
Season 1 - Episode 3 - Aired Jun 29, 1966
Elizabeth's brother, Roger Collins, desperately searches for local artist Sam Evans. Meanwhile, Victoria meets Elizabeth's teenage daughter Carolyn and begins to wonder if Collinwood is haunted.
61 votes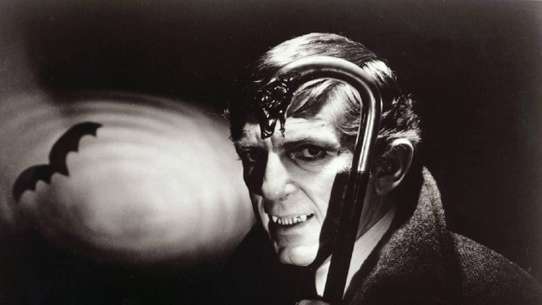 #7 - DS-85
Season 1 - Episode 85 - Aired Oct 21, 1966
As a storm rages, Sam and Burke drink together and discuss the ghosts of Collinwood. In the closed-off wing, Victoria is visited by the ghost of Malloy, who warns her to leave Collinwood immediately.
8 votes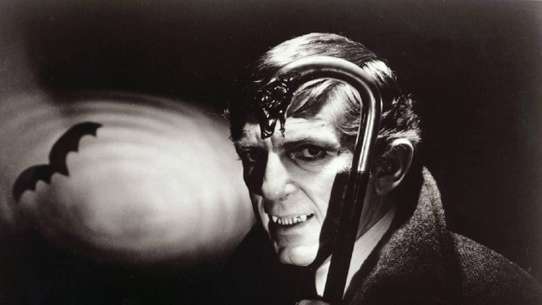 #8 - DS-108/109/110
Season 1 - Episode 108 - Aired Nov 23, 1966
Scared from her close call, Victoria unwittingly runs to Matthew's cottage for help. As they talk, she realises that he was the driver. Matthew refuses to let Victoria leave.
38 votes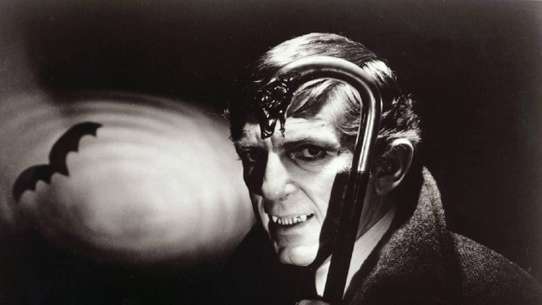 #9 - DS-117
Season 1 - Episode 115 - Aired Dec 6, 1966
Elizabeth worries about Victoria's safety. Joe learns the truth about Carolyn and Burke's relationship and the two men come to blows. The discovery of Victoria's luggage proves that she never left for her trip.
7 votes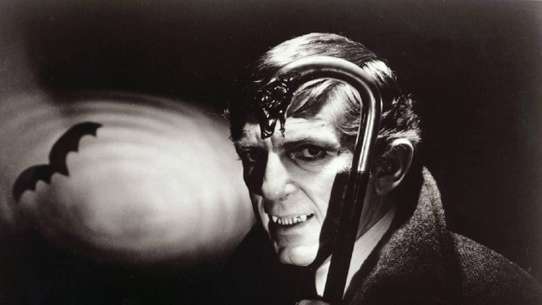 #10 - DS-171
Season 2 - Episode 44 - Aired Feb 20, 1967
Victoria is unable to understand Josette's warming, but Guthrie succeeds in translating it. Later on, Laura appears in Victoria's room and warns her to stop interfering.
2 votes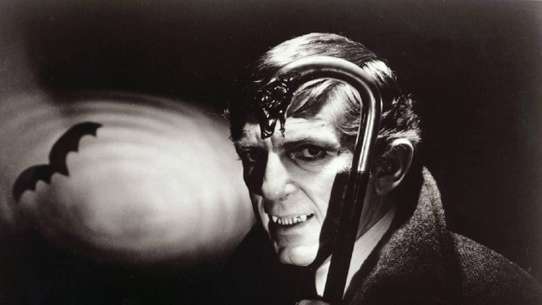 #11 - DS-261
Season 3 - Episode 69 - Aired Jun 26, 1967
Maggie manages to escape to the beach and is discovered by Sam. Woodard remains concerned for Maggie's safety and decides to announce her death, while she is sent away for treatment.
4 votes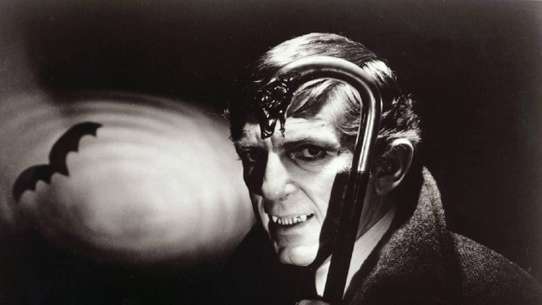 #12 - DS-407
Season 5 - Episode 40 - Aired Jan 16, 1968
Angelique tries to clean her blood off the carpet, but is not able to remove it. Naomi comes to the Old House to see Barnabas. Angelique tells her that he left last night on business. We see Barnabas upstairs, appearing very ill and delirious. Naomi enquires about the blood stain, and is told that it was from wine. Naomi tells Angelique that she should stay with her at Collinwood, but Angelique refuses Naomi's hospitality. Naomi hears Barnabas moan, but is told by Angelique that it is just the stairs. Back at Collinwood, Naomi is worried. She talks to Joshua, and Joshua tells her that he is not concerned because he has become more independent in the past. Joshua thinks that Barnabas ran off with Josette. At that moment, Josette and Natalie enter the room. Josette tells of the feelings she has that something bad has happened to her Barnabas. Naomi tells her that Barnabas is not in Collinsport, but Josette does not believe her. She and Natalie decide to go to the Old House Angelique want
2 votes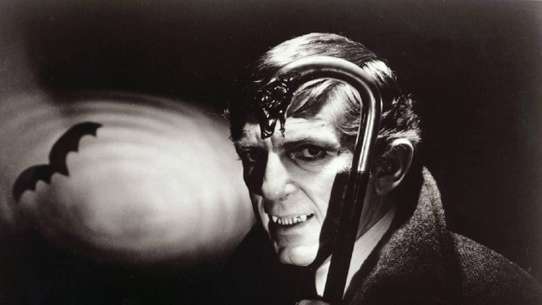 #13 - DS-411
Season 5 - Episode 44 - Aired Jan 22, 1968
In an attempt to stop the vampire curse from becoming complete, Angelique attempts to drive a stake through Barnabas Collins' heart at sundown. However, Barnabas stops her and exerts his own revenge upon her by strangling her to death.
4 votes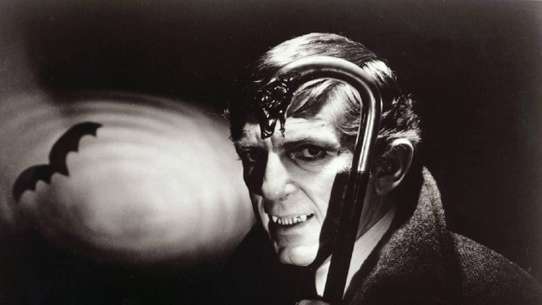 #14 - DS-428
Season 5 - Episode 61 - Aired Feb 14, 1968
Becoming increasingly troubled, Joshua goes to the mausoleum, where he is shocked to learn that the coffin concealed inside now contains Barnabas. Millicent attempts to kill Nathan for his betrayal.
1 votes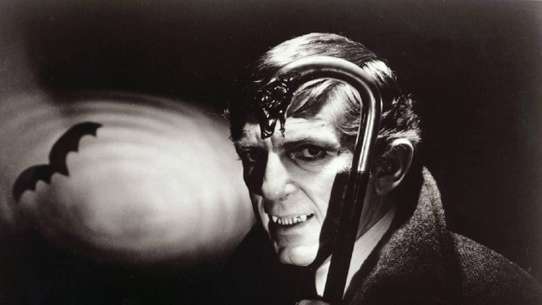 #15 - DS-432
Season 5 - Episode 65 - Aired Feb 20, 1968
Barnabas tells Abigail that she has been wrong about evil all along. He tells her that Angelique was the witch but she won't believe it. Abigail thinks Barnabas is just an apperition sent by Victoria. Barnabas tells Abigail about all the things she has been wrong about. He shows her his fangs and she dies of a heart attack from the site of them. Meanwhile, at Collinwood, Daniel and Naomi are talking about Daniel and Millicent possibly staying with Naomi and Joshua at Collinwood. Daniel says he doesn't like Collinwood especially after Sarah died. Trask enters. Trask inquires about what Victoria told Daniel. Daniel runs out of Collinwood from fright. Naomi runs after him and tells Trask that HE will be the one who will have to face the lord over these things. Trask joins Naomi in going after Daniel. Daniel finds the dead body of Abigail, and calls Naomi and Trask to him. Trask and Naomi are shocked.
1 votes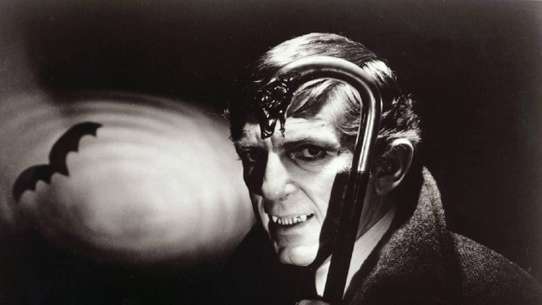 #16 - DS-438
Season 5 - Episode 71 - Aired Feb 28, 1968
Barnabas is furious to learn of trial verdict, blaming Trask for his victimisation of Victoria. Using his supernatural powers, he summons a disembodied hand to taunt Trask with the promise of death.
1 votes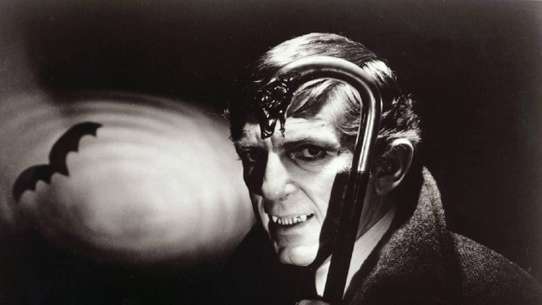 #17 - DS-443
Season 5 - Episode 76 - Aired Mar 6, 1968
Peter attempts to convince Natalie of Victoria's innocence. Nathan puts his plan into action. Posing with the stolen cane, Noah Gifford attacks Millicent to unmask Barnabas as the Collinsport strangler.
1 votes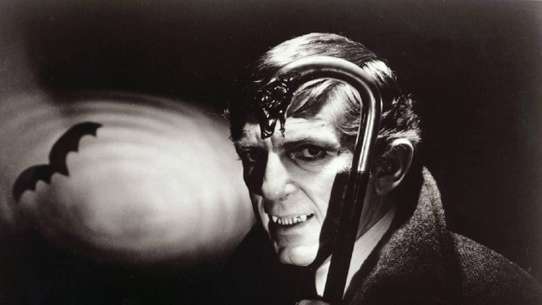 #18 - DS-458
Season 5 - Episode 91 - Aired Mar 27, 1968
Struggling to cope with the truth about Barnabas, Naomi's melancholy grows and she leaves a final note for Joshua. After drinking poison, she goes to the tower room, where she falls dead into Barnabas' arms.
1 votes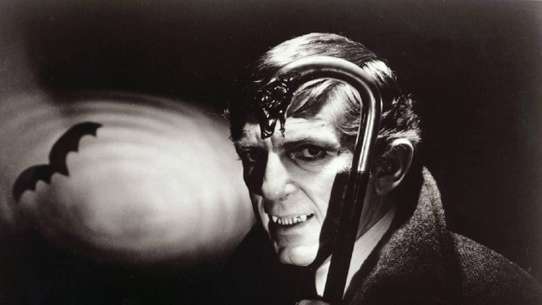 #19 - DS-491
Season 6 - Episode 31 - Aired May 13, 1968
The experiment does not transfer Barnabas' life force, but instead brings Adam to life. Adam acts like a child, unable to control his strength. When night comes, Barnabas' cure seems to be complete.
1 votes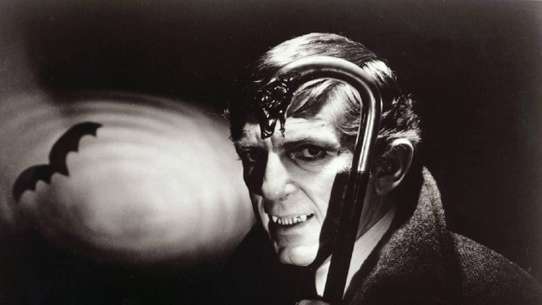 #20 - DS-548
Season 6 - Episode 87 - Aired Jul 31, 1968
Having admitted her true identity to Barnabas, Angélique visits him to make a final plea for forgiveness. After he gloatingly refuses, Angélique dies, leaving Barnabas and Julia to celebrate their freedom from her.
1 votes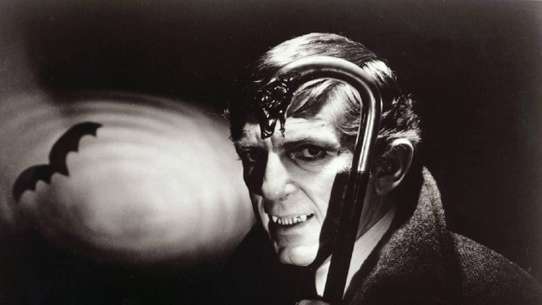 #21 - DS-575
Season 6 - Episode 114 - Aired Sep 6, 1968
Angélique plans on being the life force for the experiment, despite Nicholas' misgivings. Stokes intervenes when Adam and Jeff come to blows. Jeff is bitten by Angélique, as part of her latest scheme.
1 votes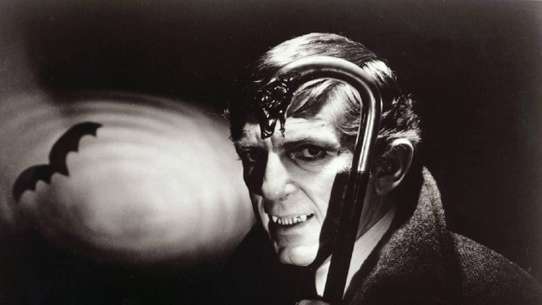 #22 - DS-618
Season 6 - Episode 157 - Aired Nov 6, 1968
Roger relays his dream to a distressed Victoria. Angelique abducts Barnabas and plans for them to elope once he is made a vampire again. Barnabas succeeds in summoning Victoria to come to his aid.
1 votes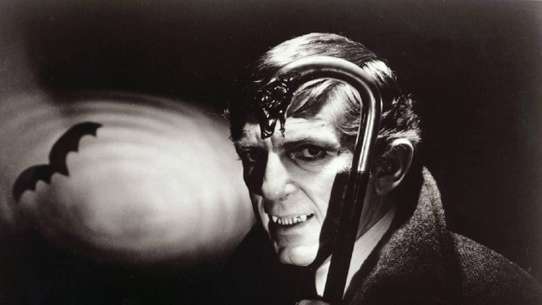 #23 - DS-628
Season 6 - Episode 167 - Aired Nov 20, 1968
Angelique meets with dark leader Diablos to report about Nicholas' misjudgements and his growing love for Maggie. Diablos speaks to Nicholas through Maggie and summons him to explain himself.
1 votes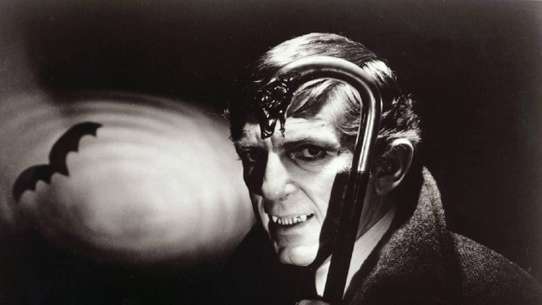 #24 - DS-638
Season 6 - Episode 176 - Aired Dec 4, 1968
Chris and Julia find themselves at odds over Amy's care, as she begins life at Collinwood. While walking in the woods at night, Elizabeth finds herself at the mercy of a wild animal.
1 votes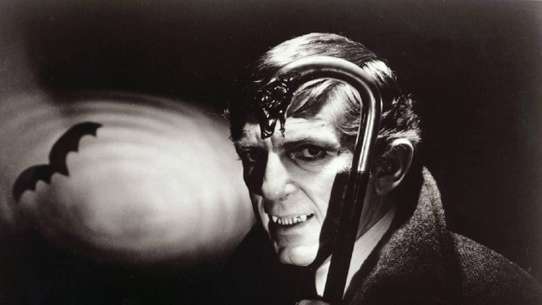 #25 - DS-647
Season 6 - Episode 185 - Aired Dec 17, 1968
Roger recovers from his accident, but Elizabeth decides that outside help is required. Calling upon Professor Stokes, he enlists the services of psychic medium Janet Findley to investigate Collinwood.
1 votes