The BEST Episodes of Clean with Passion for Now
Every episode ever - ranked by fan votes!
Last Updated: Jan 15, 2022
Seon Kyeol is good-looking and successful, running his own company that offers cleaning services but his obsession about cleanliness is like an otherworldly thing that most people can never understand. O Sol is in her early 20s and has a rather quirky personality, but she does everything she can to pick herself up to find a job that can sustain her and her family. Although the two seem to be polar opposites on the outside, they both live each day with their own sufferings and concerns. Over time, the two learn to overcome their differences and understand each other's pain.
Watch Now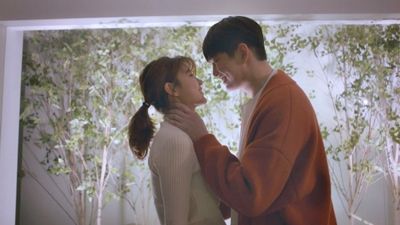 #1 - I Will Be Your Shoulder to Lean On
Season 1 - Episode 13 - Aired Jan 21, 2019
Seon Kyeol and O Sol make it official as a couple and introduce themselves together to close people. From O Sol's father to Ju Yeon and O Dol, and to their coworkers Jae Min, Yeong Sik, and Dong Hyeon, the new couple let's everyone know. More good news is brought to O Sol's family as they receive O Dol's security camera footage that will save him from the false accusation.
14 votes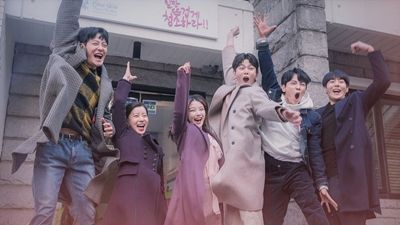 #2 - Love With Passion For Now!
Season 1 - Episode 16 - Aired Feb 4, 2019
Seon Kyeol is back from the States after two years since their break up. O Sol is now working at a sport's agency, Jae Min is a pretty well-off actor, while Yeong Sik and Dong Hyeon are each making a living by teaching Taekwondo and delivering packages. Things may have changed, but the once-Cleaning Fairies gather to start a new business with Seon Kyeol. This time, it'll really be their own new start as workers at the cleaning service company, "Clean With Passion For Now".
14 votes
#3 - Because We Don't Know Ourselves
Season 1 - Episode 6 - Aired Dec 11, 2018
Seon Kyeol has a weird feeling towards O Sol after knowing that she is the only one who he can get contact with. The more he tries to get rid of O Sol, the more he cares about her. Meanwhile, the customer O Sol visits is a man with criminal past of sexual harassment, Seon Kyeol finds this out later and runs away from office.
14 votes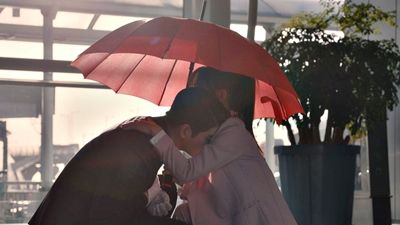 #4 - Things I Like and Things I Like
Season 1 - Episode 8 - Aired Dec 18, 2018
O Sol learns that Choi Ha In is a renowned doctor, not an unemployed guy living on the rooftop of her house. Choi Ha In confesses his feelings for O Sol, saying he moved to the rooftop to be closer to her. However, his confession only makes O Sol uncomfortable. Meanwhile, Seon Kyeol has to attend a business meeting with foreign buyers at the airport, which is where he fears to be.
13 votes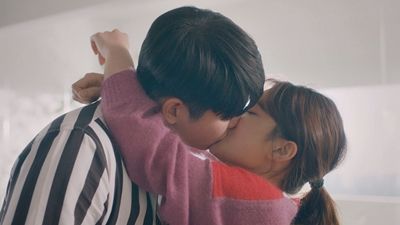 #5 - It Can't Get Better Than This
Season 1 - Episode 12 - Aired Jan 15, 2019
Seon Kyeol finds out that O Sol does like him back and goes full on proactive in expressing his feelings for her. In a tug-of-war whether she should accept Seon Kyeol's love or save her brother's career, O Sol can't deny but continue to fall in love with Seon Kyeol. How better can it get, when she's living with her crush who also loves her back?
13 votes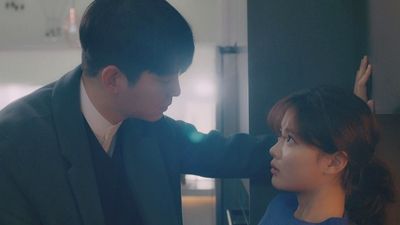 #6 - Secrets and Lies
Season 1 - Episode 10 - Aired Dec 25, 2018
Ms. Kwon shares a secretive deal to O Sol. She offers O Sol to work as Seon Kyeol's live-in housekeeper as an attempt to help Seon Kyeol overcome his mysophobia. Not knowing what she's really getting into, O Sol accepts the offer because in exchange, O Dol's future as an athlete is guaranteed.
14 votes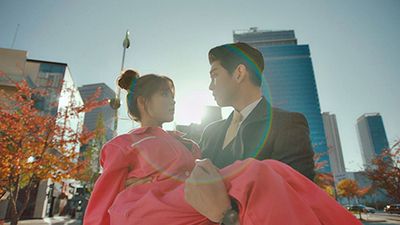 #7 - Sweet and Tangy Yogurt
Season 1 - Episode 5 - Aired Dec 10, 2018
Seon Kyeol gets angry after coming to know about the figure incident, and tells O Sol to leave the company. However, after checking the incident thoroughly, Seon Kyeol comes to know about the truth and tells O Sol to come back. Meanwhile, O Sol finds a bottle of yogurt at her mom's columbarium and feels comforted again.
15 votes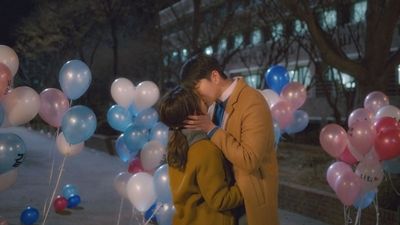 #8 - You Make Me Want to Be a Better Man
Season 1 - Episode 14 - Aired Jan 28, 2019
Right when things between Seon Kyeol and O Sol couldn't get any better, bad news greet the family after O Dol's disciplinary hearing. O Dol is left with a one-year suspension and they find out it has to do with AG group, with Seon Kyeol. In shock, the whole Gil family turns against Seon Kyeol, and O Sol breaks up with him.
15 votes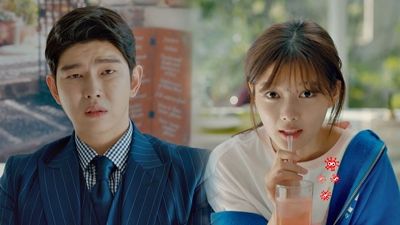 #9 - That Man and Woman's Stories
Season 1 - Episode 1 - Aired Nov 26, 2018
Seon Kyeol rejects his date that his mother set him up with for the same reason yet again - she's just not "clean enough." He gets distracted by his mother's nagging and ends up losing his precious robot vacuum cleaner. O Sol happens to stumble upon the robotic vacuum and thinking it's trash, she decides to take it home. However, Seon Kyeol manages to track her down after an encounter that turns out to be a very dirty one.
19 votes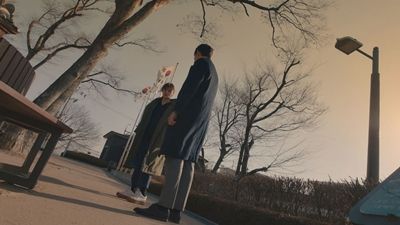 #10 - When I Madly Want to Hug You
Season 1 - Episode 15 - Aired Jan 29, 2019
Seon Kyeol finds out that O Sol's mother died from an accident caused by his grandfather's company, AG Group. He also finds out what went behind O Dol's disciplinary committee. Heart-broken and in pain, his mysophobia grows worse and nothing seems to comfort him.
14 votes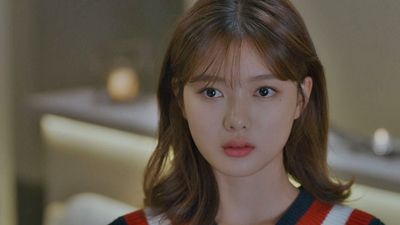 #11 - Saying "I Like You" Isn't Always Necessary
Season 1 - Episode 9 - Aired Dec 24, 2018
O Sol decides to go back to work and realizes that she likes Seon Kyeol. However, she ends up being misunderstood as the one who disposed an important document at another worksite. She ends up handing in a letter of resignation out of guilt. Seon Kyeol is heartbroken to lose O Sol again, only to surprisingly meet her again at his house.
12 votes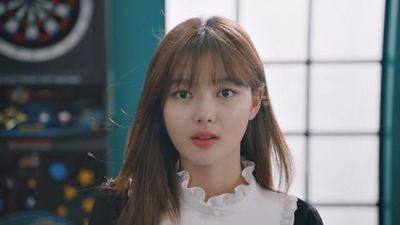 #12 - Bit by Bit, Just Like That
Season 1 - Episode 4 - Aired Dec 4, 2018
After O Sol's abrupt kiss, Seon Kyeol faints and wakes up at a hospital. He learns that his fainting incident was caused due to a psychological stress after having physical contact with someone as an OCD patient. As Seon Kyeol grows odd feelings toward O Sol, an unexpected accident takes place at a customer's house.
19 votes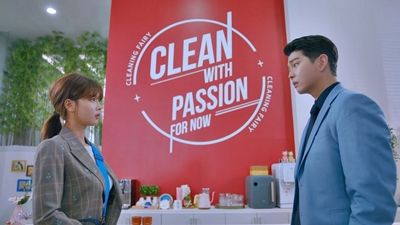 #13 - Coincidences Offer Aid To Those Who Don't Want It
Season 1 - Episode 2 - Aired Nov 27, 2018
O Sol feels dejected after her job interview goes down the drain and feels like the universe is not on her side. The repair cost she has to reimburse Seon Kyeol weighs down on her heavily as the deadline draws near. This time, she decides to test her luck at Cleaning Fairy's new recruit fitness test, but ends up running into someone she least expected to see.
19 votes
#14 - While We Touch Each Other
Season 1 - Episode 7 - Aired Dec 17, 2018
O Sol and Seon Kyeol discuss what had transpired the previous day. Against O Sol's request, Seon Kyeol is reluctant to explain his actions while telling her that he has no desire to begin another relationship. While O Sol considers his comments afterwards, Choi comes to console her. At a commemoration dinner for O Dol's acceptance into the university, O Sol tries to calm his disapproval for her job choice saying that not everyone has the privilege to select what they desire as their endeavor.
15 votes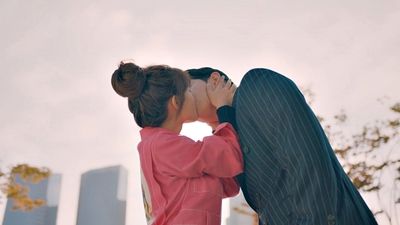 #15 - It Starts with a Kiss!
Season 1 - Episode 3 - Aired Dec 3, 2018
O Sol starts working as a Cleaning Fairy and continues walking down crossed paths with Seon Kyeol. Work isn't easy at all but she learns quickly on how to take pride and love her job no matter what. Meeting up with her manipulative crush, Do Jin only opens a new side of her and a new relationship with her boss, Mr. Jang.
19 votes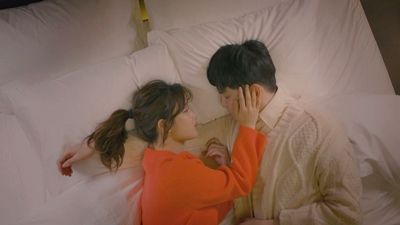 #16 - I Can't Hide It
Season 1 - Episode 11 - Aired Jan 14, 2019
It hasn't been long since O Sol stayed with Seon Kyeol, but Seon Kyeol already shared his feelings toward O Sol. For O Dol however, O Sol hides her romantic feelings and pretend to not like Seon Kyeol. Conflict grows as Choi joins the house by becoming Seon Kyeol's psychiatrist. Will the three be able to come honest and stop the pretending?
13 votes