The BEST Episodes of Channel 4 (UK) Documentaries
Every episode ever - ranked by fan votes!
Last Updated: Oct 18, 2021
Channel 4, in common with the other main British stations, airs a highly comprehensive range of programming. It was established in 1982 with a specific intention of providing programming to groups of minority interests, not catered for by its competitors, which at the time amounted to only the BBC and ITV.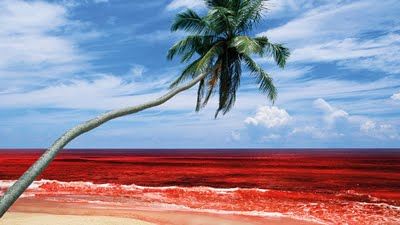 #1 - Sri Lanka's Killing Fields
Season 2011 - Episode 9 - Aired Jun 14, 2011
Jon Snow presents a forensic investigation into the final weeks of the quarter-century-long civil war between the government of Sri Lanka and the secessionist rebels, the Tamil Tigers. With disturbing and distressing descriptions and film of executions, atrocities and the shelling of civilians the programme features devastating new video evidence of war crimes - some of the most horrific footage Channel 4 has ever broadcast. Captured on mobile phones, both by Tamils under attack and government soldiers as war trophies, the disturbing footage shows: the extra-judicial executions of prisoners; the aftermath of targeted shelling of civilian camps; and dead female Tamil fighters who appear to have been raped or sexually assaulted, abused and murdered.
27 votes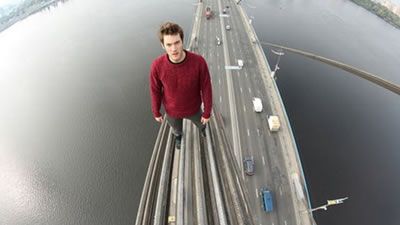 #2 - Dont Look Down
Season 2014 - Episode 9 - Aired Jan 19, 2014
Urban free climbers are a new breed of daredevils, young men and women who illegally climb cranes and buildings without any safety equipment, then hang from them, hundreds of metres above the ground, one slip from certain death... Free climbing originated in Eastern Europe, but has recently spread to Britain. James Kingston is a 23-year-old who lives with his mother near Southampton. In his spare time James scales the local 100m cranes and 200m radio towers. Now James embarks on a journey to the spiritual home of urban free climbing, Ukraine, where he teams up with the infamous Mustang Wanted, the craziest climber of them all. As Mustang and James explore Kiev, the pair push themselves to new extremes, climbing derelict buildings and tightrope-walking hundreds of metres above the city, before finally heading to the iconic Moscow bridge to attempt Mustang's latest death defying stunt. Don't Look Down is fascinating, revealing and nerve-wracking.
27 votes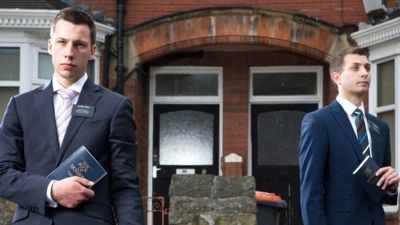 #3 - Meet the Mormons
Season 2014 - Episode 37 - Aired Jun 26, 2014
This documentary gains fascinating and extremely rare insight into a controlled world through the eyes of a young British Mormon dedicated to serving his church.
27 votes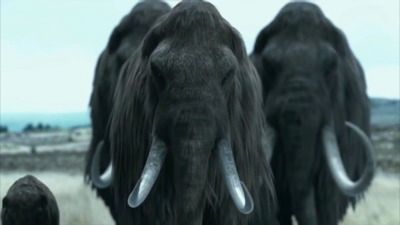 #4 - Woolly Mammoth: The Autopsy
Season 2014 - Episode 57 - Aired Nov 23, 2014
Can cloning bring mammoths back from extinction? This documentary follows a team of mammoth specialists and cloning scientists as they dissect the best-preserved mammoth ever found.
27 votes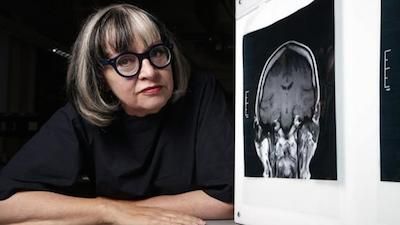 #5 - Being Bipolar
Season 2015 - Episode 17 - Aired Mar 4, 2015
Philippa Perry has witnessed the dramatic rise in people being diagnosed as bipolar, and examines various explanations for the disorder, from genetics to life experiences.
27 votes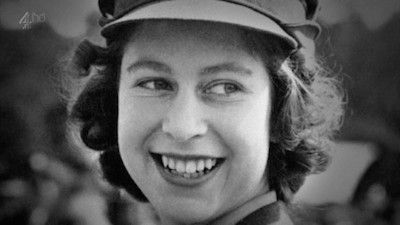 #6 - The Queen's Big Night Out
Season 2015 - Episode 35 - Aired Apr 28, 2015
The remarkable true story, from VE Day in 1945, of when the future Queen Elizabeth and Princess Margaret slipped out of Buckingham palace to celebrate in secret with the public on London's streets.
27 votes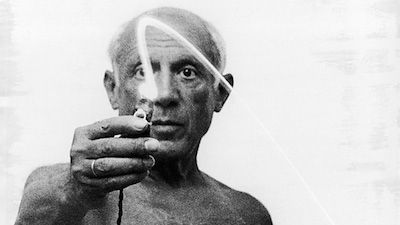 #7 - Picasso: Love, Sex and Art
Season 2015 - Episode 45 - Aired Feb 25, 2015
At the time of his death in April 1973, aged 91, Pablo Picasso had become one of the 20th century's most influential and prolific artists. Picasso has been painted as many men – genius, womaniser, egomaniac. His reputation is still fiercely debated. Brought up in the Spanish town of Malaga, he would represent himself as the mythological minotaur – half man, half bull. The bull craved the women who would feed his life and his art.
27 votes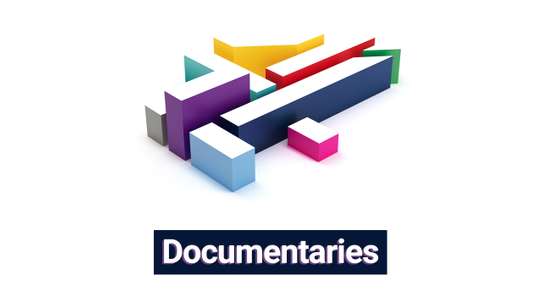 #8 - Kevin McCloud: Slumming It (1)
Season 2010 - Episode 3 - Aired Jan 14, 2010
Kevin McCloud visits Dharavi, one of the planet's most extreme urban spaces, to live, sleep, eat and wash there, and to test claims that the city has the answers to many of our urban ills.
27 votes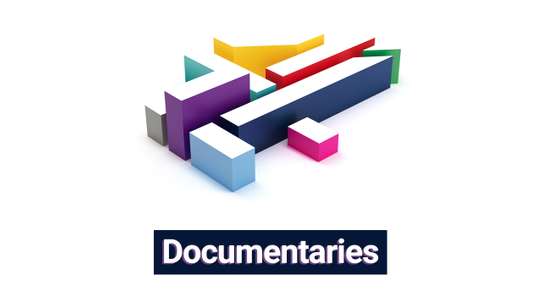 #9 - Kevin McCloud: Slumming It (2)
Season 2010 - Episode 4 - Aired Jan 15, 2010
Kevin's immersive journey through Dharavi continues as he explores the extraordinary recycling industry. Here, 80 per cent of the city's plastic waste is recycled.
27 votes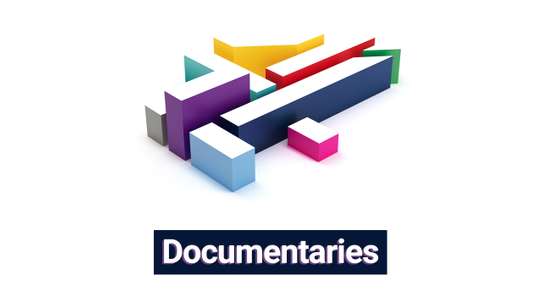 #10 - Concorde's Last Flight
Season 2010 - Episode 18 - Aired Jul 12, 2010
From the moment it first flew in 1969, Concorde was an immediate icon, generating intense national pride. Travelling at twice the speed of sound, faster than a bullet, passengers could sip champagne in shirtsleeves on the very edge of space, jetting from London to New York in just three and a half hours. But ten years ago, on 25 July 2000, a devastating crash outside Paris helped to seal Concorde's fate and brought the supersonic age to a close. A decade on, arguments still rage about the exact causes of the loss of Air France flight AF4590, and a French court case is due to decide whether anyone was to blame. Using archive footage, reconstructions and CGI, Concorde's Last Flight tells the turbulent story of the airliner's dramatic rise and fall in the words of her designers and engineers, the pilots and VIP passengers who flew in it, as well as witnesses to the French crash and crash investigators.
27 votes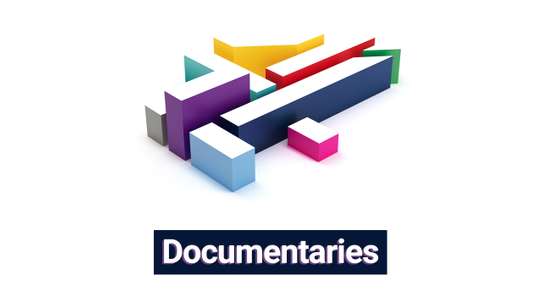 #11 - Hurricane Katrina: Caught On Camera
Season 2010 - Episode 21 - Aired Aug 26, 2010
27 votes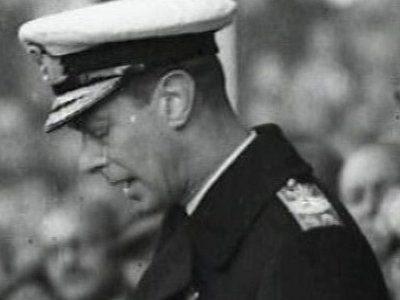 #12 - The Real King's Speech
Season 2011 - Episode 3 - Aired Feb 23, 2011
The BAFTA and Oscar-nominated film The King's Speech has brought to the fore the inspiring story of King George VI's struggle to overcome his crippling stammer. Featuring interviews with former patients of therapist Lionel Logue, the film provides insight into the working relationship between Logue and his royal patient as well as looking at the methods and techniques he employed to 'cure' his patients. There are also interviews with leading historians of the King, Edward VIII, Elizabeth, the Queen Mother. Additionally the programme underlines the vital role of Queen Elizabeth, later the Queen Mother, in helping her husband overcome his disability. The programme contrasts King George VI's speeches with those of his brother, the former King Edward VIII, a natural performer. Both men in speaking publicly - one renouncing his throne, the other accepting it - had to conquer their own demons and reveal themselves in a way a King had never done before. Through these speeches the programme explores the relationships between the brothers and in turn their relationship with their father George V: the first King to speak on radio and television to his subjects. The film also pulls into focus a moment in British history that fused the issue of the King's stammer and the destiny of the monarchy; an emerging age of mass communications; of economic depression and global instability: a period of British history when the monarchy needed to show leadership and confidence but with a King who had to overcome a key physical limitation: his stammer.
27 votes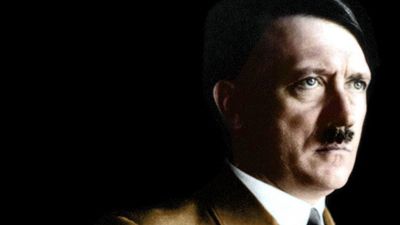 #13 - The Hitler Family
Season 2009 - Episode 10 - Aired May 30, 2009
Hitler was obsessively secretive about his family. This documentary has tracked down some of Hitler's relatives who speak for the first time about living in the shadow of the Nazi dictator.
27 votes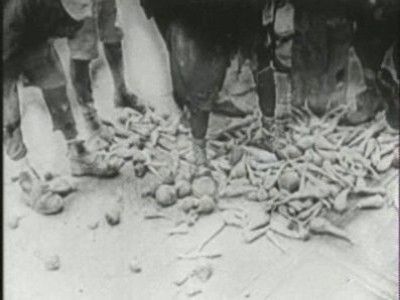 #14 - Warsaw Ghetto: The Unfinished Film
Season 2010 - Episode 24 - Aired Oct 30, 2010
The Warsaw Ghetto housed 440,000 Polish Jews and Roma during World War II. Typhus, starvation and random murders killed over 100,000 of the ghetto's residents even before the Nazis began the massive deportations to the Treblinka extermination camp. Yet the Nazis created a mysterious propaganda film that juxtaposed meticulously staged scenes of Jews enjoying a life of luxury in the ghetto with other, chilling images that required no staging at all. After the war, filmmakers and museums - unaware of the deception - used images from the film as objective illustrations of life in the ghetto, which subsequently became engraved as historical truth. With contributions from ghetto survivors and one of the German cameramen, Warsaw Ghetto: The Unfinished Film reveals how the Nazis used the ghetto as a film set, the inhabitants as actors and the decaying bodies as exhibits, and examines how far we can trust historic images. The narration is mostly in English but it also includes Polish and Deutsch as well.
27 votes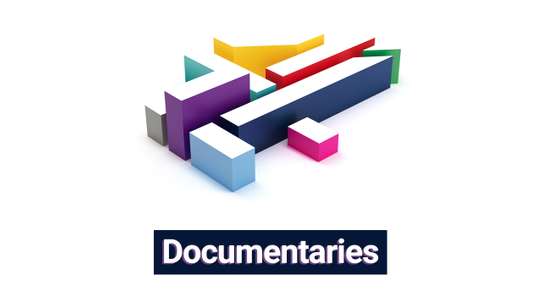 #15 - Falklands' Most Daring Raid
Season 2012 - Episode 12 - Aired Mar 18, 2012
On 30 April 1982, the RAF launched a secret mission: to fly a Vulcan bomber to the Falkland Islands and bomb Port Stanley's runway, putting it out of action for Argentine fighter jets. The safety of the British Task Force depended on its success. However, the RAF could only get a single plane - a crumbling, Cold War-era Vulcan - 8000 miles south to the Falklands, because just one bomber needed an aerial fleet of 13 Victor tanker planes to refuel it throughout the 16-hour round-trip. At the time it was the longest-range bombing mission in history. From start to finish, the seemingly impossible mission was a comedy of errors, held together by pluck and ingenuity. On the brink of being scrapped, only three of the ageing nuclear bombers could be fitted out for war, one to fly the mission and two in reserve. Crucial spare parts were scavenged from museums and scrap yards - one vital component had been serving as an ashtray in the Officers' Mess. In just three weeks, the Vulcan crews had to learn air-to-air refuelling, which they hadn't done for 20 years, and conventional bombing, which they hadn't done for 10 years either. The RAF scoured the country for Second World War iron bombs, and complex refuelling calculations were done the night before on a £5 pocket calculator. With a plan stretched to the limit and the RAF's hopes riding on just one Vulcan, the mission was flown on a knife-edge: fraught with mechanical failures, unreliable navigation, electrical storms and lack of fuel. Of the 21 bombs the Vulcan dropped, only one found its target. But it was enough to change the outcome of the war. Astonishingly, this great feat has been downplayed into near obscurity by history, but this documentary brings it back to life, providing a thrilling and uncharacteristically upbeat account from the Falklands War: the Dambusters for the 1980s generation.
27 votes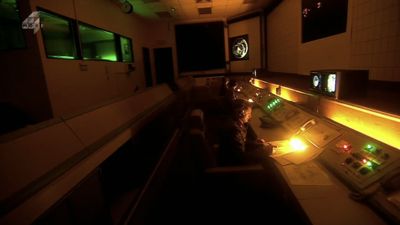 #16 - 1983 Brink of Apocalypse
Season 2008 - Episode 18 - Aired Jan 5, 2008
On this near-fateful day, a series of accidents nearly unleashed the Third World War. Senior figures in the Soviet Union had convinced themselves that they were about to come under nuclear attack from the West, and the vast Soviet nuclear arsenal of missiles, bombers and submarines were put on maximum alert, ready to launch a full nuclear retaliatory attack on Western Europe and the US. Armageddon beckoned.
27 votes
Writers: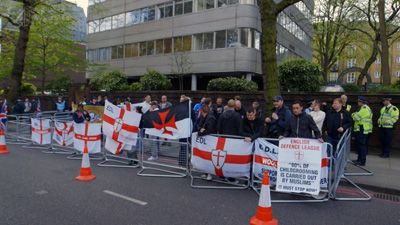 #17 - Angry, White and Proud
Season 2015 - Episode 3 - Aired Jan 14, 2015
This powerful documentary goes inside the far-right splinter groups emerging in the UK, providing a candid insight into their members' motivation and agendas
27 votes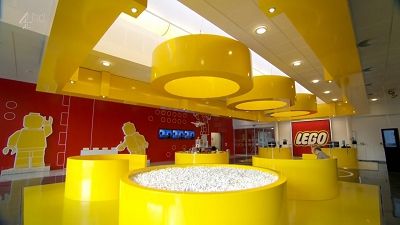 #18 - The Secret World of Lego
Season 2015 - Episode 43 - Aired Jun 14, 2015
This documentary goes behind the doors at Lego's headquarters, meeting some of the notoriously secretive superbrands's key people and revealing more about its company DNA than ever before.
27 votes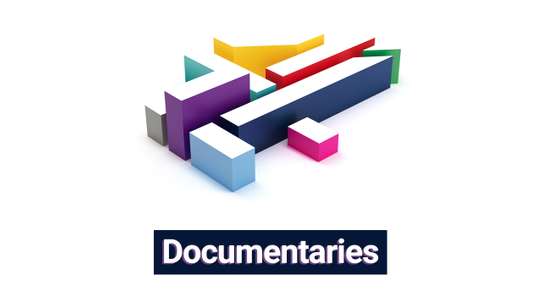 #19 - Dambusters: Building the Bouncing Bomb
Season 2011 - Episode 6 - Aired May 2, 2011
In 1939, a visionary aircraft designer called Barnes Wallis had an idea. He would design a very special bomb that would bounce across water and destroy German dams. The raid in 1943 was a success and a 1950s feature film carried the the Dambusters story into British legend. The science behind the bouncing bomb is highly complex, and many of Barnes Wallis's vital working calculations have been lost. Cambridge engineer Dr Hugh Hunt sets out in an to attempt to solve this scientific puzzle. Starting from scratch, he rediscovers the brilliance of Wallis's achievement when he tries to hit a dam with a bouncing bomb. It is the first time this has been attempted since the war. Hugh will be assisted by dam engineers, explosives experts, mechanics and pilots who specialise in low altitude flying. A vintage Second World War aircraft is modified to carry a bomb the size of an oil drum.
54 votes
Writers: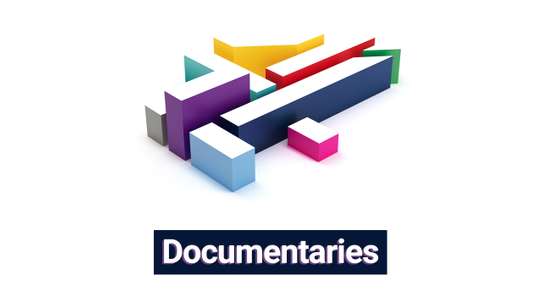 #20 - The Untold Battle of Britain
Season 2010 - Episode 11 - Aired May 29, 2010
This dramatized documentary recounts how, during the most decisive phase of the Battle of the Britain, a single squadron of 34 Polish fighter pilots wreaked havoc on the Luftwaffe, in the process helping to change the course of history and overturning RAF prejudices. From 303 Squadron's bitter struggle for acceptance when they first arrived in the UK, to the crucial part they played in averting the German invasion, and their ultimate betrayal by the Allies, this unknown story is one of the most extraordinary episodes of World War II. Based on a diary kept by the pilots of the squadron, it is a story of increasing frustration on the part of the Poles who had already fought the Luftwaffe and now found themselves having to learn English and the RAF way of doing things. Meanwhile, as the Battle of Britain got underway, inexperienced British pilots were paying a heavy cost. Belatedly, the Poles were cleared for active service and had an immediate impact. In their first week they shot down 40 enemy aircraft, making them the highest scoring RAF squadron. By the time the Battle of Britain was won, they had claimed 126 enemy planes. But as the war ended, their joy turned to despair as they saw their own country handed to Stalin.
27 votes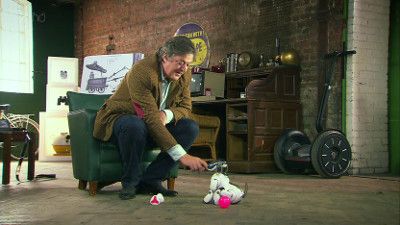 #21 - Stephen Fry's 100 Greatest Gadgets
Season 2011 - Episode 17 - Aired Aug 29, 2011
In this brand new, one-off programme, British comedian, actor and gadget aficionado Stephen Fry chooses and presents his 100 all-time favourite gadgets. In a three-hour countdown, Stephen demonstrates his personal favourite devices and contraptions, all of which have revolutionised our individual and collective lives in some way. From the hi-tech to the historical, and the practical to the downright dumb, this countdown lifts the lid on some of mankind's most brilliant and wacky gadgets that we can no longer live without. Making the cut on Stephen's list are gadgets as diverse as their individual uses, from the tin opener, the trouser press and the answering machine to the apple peeler, the iron and the iPod. Fellow gadget enthusiasts interviewed include Charlie Brooker, Jo Brand, Jon Snow and Heston Blumenthal, who reveals a novel use for his favourite 80s gadget, the Soda Stream.
27 votes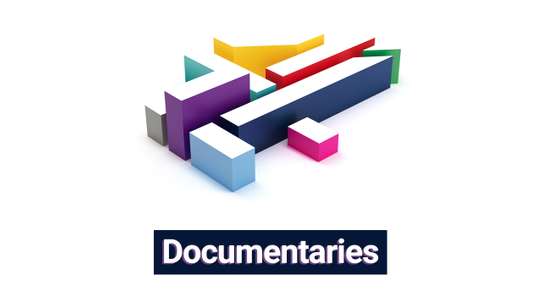 #22 - Terror at Sea: The Sinking of the Concordia
Season 2012 - Episode 6 - Aired Jan 31, 2012
The £400 million cruise ship - which got off to a bad start when the champagne bottle failed to break on its launch - fell prey to the omens when it sank on Friday 13 January 2012 off the Italian coast. This programme pieces together the mistakes that led to the disaster. With a capacity of 3780 passengers and at an impressive 290m long and 31m high, the ship was a palace of the ocean. So how did this boat, hailed as a glorious example of modern technology, sink? And why do some critics say the design of these mega-cruisers is dangerous? These are just some of the questions this programme examines as it tries to understand how, after a century of safety measures and technological advances since the Titanic, a ship with so many passengers can sink. Using CGI and testimonial, it recreates a minute-by-minute account of the timeline to tragedy, featuring exclusive interviews with survivors, rescuers and world-renowned experts.
54 votes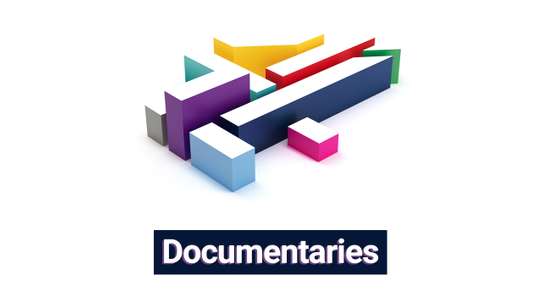 #23 - Extraordinary Breastfeeding
Season 2006 - Episode 3 - Aired Feb 1, 2006
A look at the small percentage of parents in the UK who continue to breastfeed past the age of two. Extraordinary Breastfeeding is a one-off documentary that looked at parents who breast feed past the age of two; not many UK women breastfeed past this age. The programme was billed as a sensitive portrayal of breastfeeding older children and it was, it also attracted a few complaints due to it showing children aged up to around 8 being breastfed which unsurprisingly viewers found disgusting. The documentary follows various women, their partners (if they have them) and their children on their breastfeeding routine. This includes one mother who is trying to ween her child off breastfeeding, a single mother who set up a breastfeeding support group and some older children who are still breastfed. There were some moments I found quite funny: a public breastfeeding publicity photograph in a Blackburn shopping centre Which unsurprisingly got comments like "I think it's disgusting"; the filmmakers were probably hoping for this reaction and a father who says he's slightly jealous because he likes to be breastfed by his wife as well! The subject is quite interesting and is rarely covered if at all. Behind all the (unexpected) controversy and the slightly disturbing tone of the documentary it is just another documentary. It's still worth watching, especially if the subject appeals to you or if you want to see what the fuss was about.
27 votes
Writers: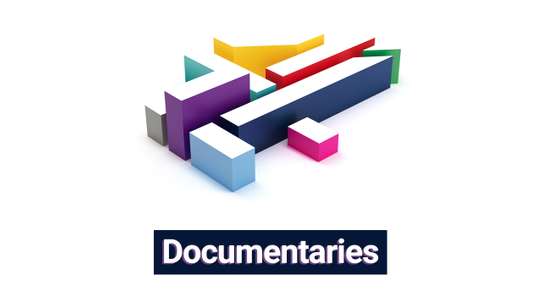 #24 - Kids and Guns
Season 2014 - Episode 38 - Aired Jul 31, 2014
The controversial right to bear arms is at the heart of American culture. In the USA there is a huge divide among parents. Some are against the sale of toy guns while others are buying the children the real thing. This documentary sheds light on the world of child shooters, illuminating the fascinating beliefs, ambitions and paranoia that underpin it. Teaching kids to shoot is seen as a fun family experience and yet over 3000 children are injured or killed every year in accidental shootings. This unique and moving film follows the stories of three American families tackling the difficult issues behind the American relationship with firearms and the compelling stories behind the horrifying statistics.
27 votes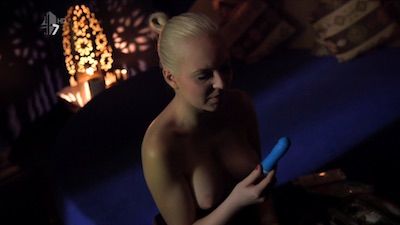 #25 - The Mega Brothel
Season 2015 - Episode 7 - Aired Jan 29, 2015
A look behind the doors of the five-storey Paradise club in Stuttgart, exploring what life's like for sex workers and their clients in a country with some of the world's most liberal prostitution laws
26 votes