The BEST Episodes of Capitu
Every episode ever - ranked by fan votes!
Last Updated: Sep 20, 2021
Capitu is the name of the main female character of the novel by Machado de Assis, Dom Casmurro. She is the object of Bentinho's (Dom Casmurro) obsession. The novel forces the reader to decide if Capitu cheats or not on Bentinho, due to the dubious interpretation of reality by the protagonist, Bentinho, who is blinded by jealousy. It was also the name of the Brazilian television series written by Euclydes Marinho and presented by Rede Globo between 8 December and 13 December 2008. The production was a homage to the centennial anniversary of the death of Brazilian writer Machado de Assis, author of Dom Casmurro, the romance on which the miniseries was based.
Watch Now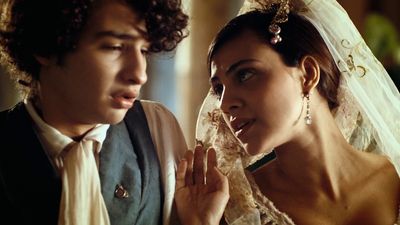 #1 - Episode 3
Season 1 - Episode 3 - Aired Dec 11, 2008
At the seminar, Bentinho tries to write a romantic poem and a friend who knows you conquer the soul, Escobar. Bentinho , disturbed by the jealousy he feels Capitu, agrees to hide the intentions of getting married. She starts into the heart of Dona Gloria; Bentinho comes to think that if the mother died he would be free of the seminar. Escobar decides to visit his friend to give him strength. "What friend is that size?" Capitu question, after catching the warmth between them. Then, passes a gentleman, looks at her and causes jealousy in Bento . He prefers not to know any more.
9 votes
#2 - Episode 5
Season 1 - Episode 5 - Aired Dec 13, 2008
Ezekiel was born, receiving only child care. Clear and clever eyes, the boy has fun playing struggles and imitating adults. One night, Bentinho goes to opera, decides to return in the range and find Escobar in his home; Capitu, who claimed to be sick, said he had exaggerated so it does not stop having fun. Dona Gloria proves more and more cold with Capitu and Ezekiel. The mixture of suspicion and certainty of Capitu of treason penetrate Bentinho.
9 votes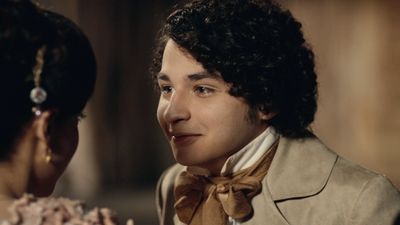 #3 - Episode 4
Season 1 - Episode 4 - Aired Dec 12, 2008
Escobar and Bentinho trade secrets about the desire not to stay at the seminar. Escobar enchants his friend's family to learn and enjoy the wealth of owner Dona Gloria. José Dias suggests a trip to Rome to ask the Pope's support, but Escobar, who has the solution to escape the seminar: go to São Paulo to study law. When Bentinho returns, can finally marry and live Capitu the happiness and glory. Everything runs fine except the chagrin of not having a child.
9 votes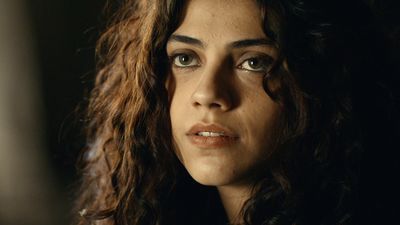 #4 - Episode 2
Season 1 - Episode 2 - Aired Dec 10, 2008
Padua, father of Capitu and Aunt Justina are presented. But it is the José Dias Benntinho refers to convince Dona Gloria to give up sending it to the workshop. Bentinho is willing to ask the emperor to intercede so that he can live his romance with Capitu.
9 votes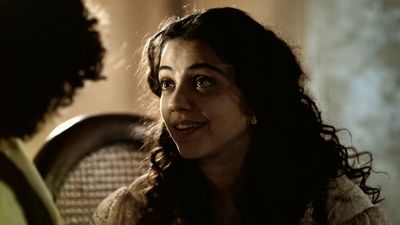 #5 - Episode 1
Season 1 - Episode 1 - Aired Dec 9, 2008
Começamos, caro leitor, com Dom Casmurro explicando o título de seu livro: Casmurro foi o apelido que lhe deu um poeta que o viu dormir enquanto lhe recitava versos; Dom, complemento dados pelos amigos por sua aparência de cavalheiro. Seu nome é Bento Santiago e ele atribui a origem de sua melancolia às saudades de uma tarde adolescente de 1857, quando se descobriu apaixonado pela vizinha Capitu. José Dias, Dona Glória e Tio Cosme são apresentados e sabemos que Bentinho foi prometido pela mãe a se tornar padre. "A vida é uma ópera", lembra o narrador. Entre a letra de Deus e a música do Diabo, Bentinho só contempla os olhos de ressaca e os cabelos infinitos de Capitu. Ela escreve o nome de ambos no muro entre as duas casas.
12 votes