The BEST Episodes of Borderline (2016)
Every episode ever - ranked by fan votes!
Last Updated: Sep 25, 2021
Mockumentary based in the border security office of fictional Northend Airport, a small provincial airport which may lack a little in glamour, but still must abide by the same rules as larger international airports.
Watch Now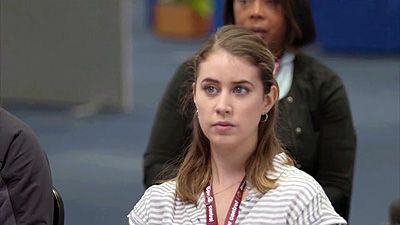 #1 - Workshop
Season 2 - Episode 6 - Aired Nov 9, 2017
A team-building weekend leads to a few surprises.
18 votes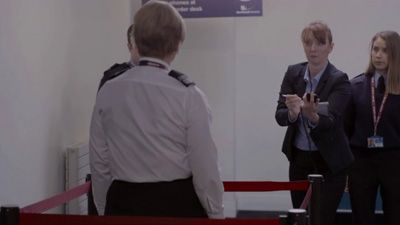 #2 - Inspection
Season 2 - Episode 5 - Aired Nov 9, 2017
The dreaded Mary Parfitt conducts the annual inspection.
18 votes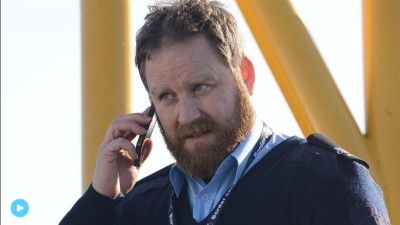 #3 - Goodbye Charles
Season 1 - Episode 4 - Aired Aug 23, 2016
The death of one of Northend's best mechanics throws Andy and Tariq in a quandary as they try to remember who he was. Meanwhile, Grant tries to get others to join in drowning his sorrow and Clive keeps dropping broad hints that he is expecting a surprise birthday party.
76 votes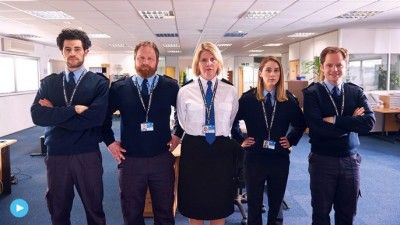 #4 - Goodbyes
Season 1 - Episode 6 - Aired Sep 6, 2016
Clive is leaving to join the police, but his colleagues have more important things on their minds. Proctor is concerned about a derogatory photo of her going viral, and Tariq and Andy are confused about their relationship.
72 votes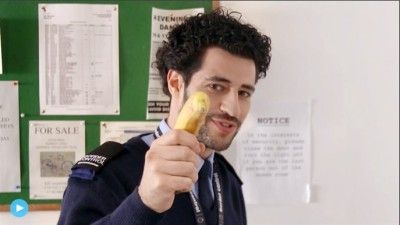 #5 - Asylum
Season 1 - Episode 5 - Aired Aug 30, 2016
The team deal with their first case of an asylum seeker. Dr Jamilah Apeloko is a highly respected university lecturer from Nigeria and the team resolve to do everything in their power to help her - even if it means working into the night...
79 votes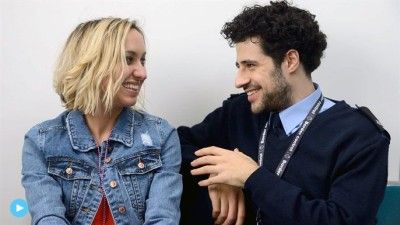 #6 - The Hens
Season 1 - Episode 2 - Aired Aug 9, 2016
Two rowdy drunks from a hen party give Clive a hard time. Grant falls for a beautiful Ukrainian, who isn't laughing at his jokes. Andy is trying to avoid Proctor and find a way to shed her 'no fun' image.
103 votes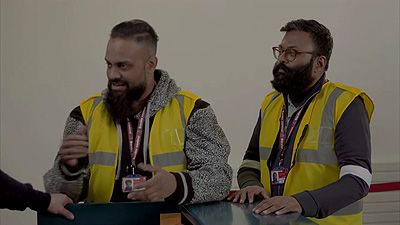 #7 - Strike
Season 2 - Episode 2 - Aired Oct 26, 2017
Proctor is interviewing candidates for Clive's old job, and is surprised to find that the first applicant is Clive. Grant calls a strike, and no-one wants to deal with a suspected ebola victim.
24 votes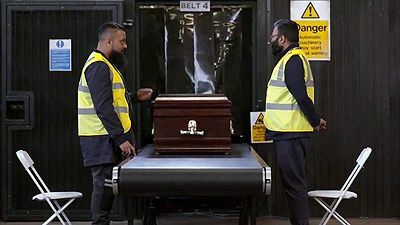 #8 - Coffin
Season 2 - Episode 3 - Aired Nov 2, 2017
When two bodies are repatriated through Northend, a mix-up with the coffins causes chaos, forcing a reluctant Andy to connect with her emotions. Luckily, Mo and Suj are on hand to rifle through luggage and help resolve the situation.
24 votes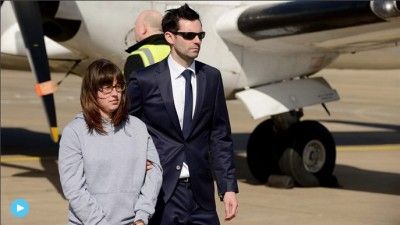 #9 - The Cop
Season 1 - Episode 3 - Aired Aug 16, 2016
A detective from the London Met takes charge for the day.
84 votes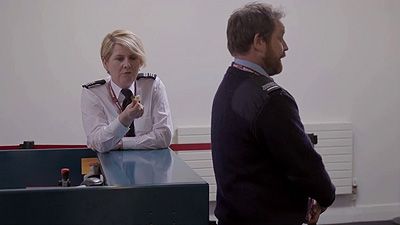 #10 - New Terminal
Season 2 - Episode 1 - Aired Oct 26, 2017
Proctor discovers that rumours of a royal visit to perform the opening ceremony for the new terminal have been greatly exaggerated. Tariq's vaping upsets the new sniffer dog, and Clive's mislaid gun creates a crisis.
25 votes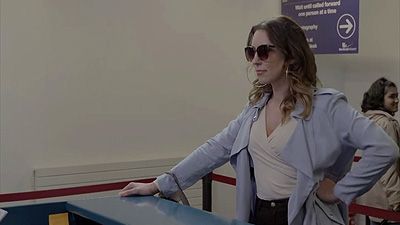 #11 - Transgender
Season 2 - Episode 4 - Aired Nov 2, 2017
Proctor has given up drinking and bets are being laid concerning the duration of her sobriety. A plumbing problem in the ladies' toilet and Alicia, a fiery woman travelling on her pre-transition passport, ensure that she falls off the wagon with little delay.
22 votes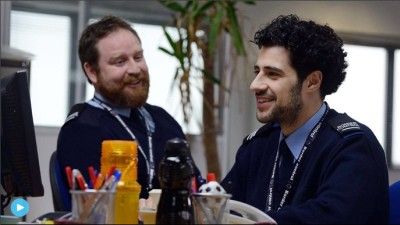 #12 - Profiling
Season 1 - Episode 1 - Aired Aug 2, 2016
Chief Inspector Proctor is sent a set of new directives from the Home Office that amount to an instruction to carry out racial profiling. Stuck with having to persuade her team to adopt a set of rules that even she finds offensive or risk her job by angering her Home Office masters, in desperation she even tries to enlist support outside her department from the baggage handlers.
139 votes