The BEST Episodes of Beverly Hills Pawn
Every episode ever - ranked by fan votes!
Last Updated: Jan 2, 2022
A new half-hour docu-series exploring Yossi Dina and his extraordinary pawn shop in the heart of world famous Beverly Hills. The master businessman and former army captain runs his luxury shop with an iron fist, and is known for his cutthroat negotiating and his superior taste. When Hollywood's downtrodden and desperate elite fall on hard times, they know exactly where to go to find a lot of cash...fast. Yossi grants multi-million dollar loans at a moments notice for masterpieces, gems, antiques, and priceless Hollywood treasures only attainable by the rich and famous. Each episode follows Yossi and his loyal team as they dole out massive loans to the wealthy for their incredible collectibles.
Watch Now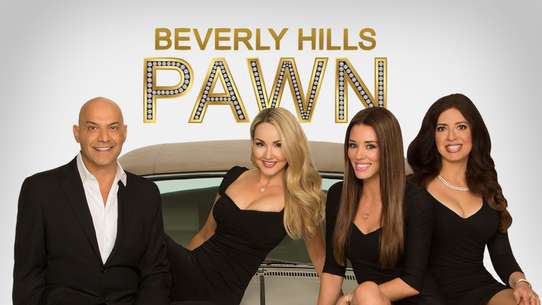 #1 - The Beatles, The King and Doggie Bling
Season 2 - Episode 2 - Aired Nov 6, 2013
Yossi and Aria get to meet Neil Armstrong's son.
4 votes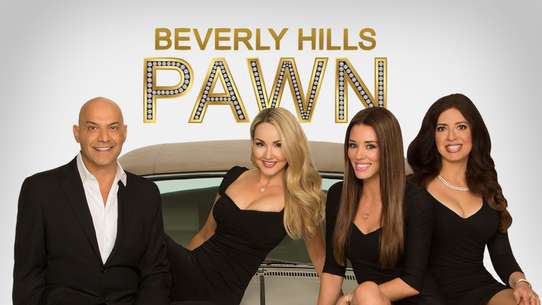 #2 - Gremlins Gurkhas and Gold
Season 4 - Episode 10 - Aired Mar 7, 2015
5 votes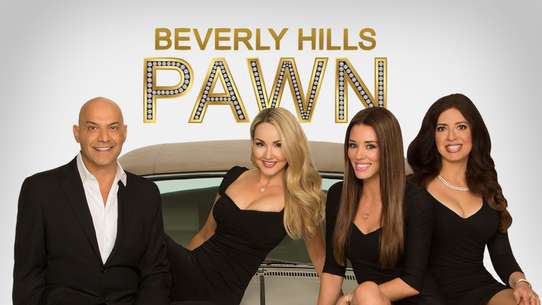 #3 - Brooches and Boob Jobs
Season 1 - Episode 14 - Aired Jul 31, 2013
A couple brings a special artifact to the shop to show Yossi; Dominique and Yossi meet with S.J. Mendelson, a fine brooch collector; Yossi is visited by his very reliable client, Elliot, who presents him with amazing memorabilia.
7 votes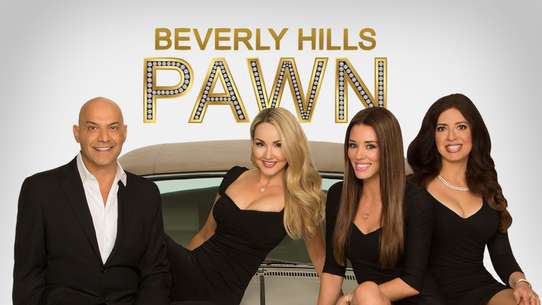 #4 - Jason And Marilyn And Yossi And Alice
Season 4 - Episode 7 - Aired Feb 14, 2015
5 votes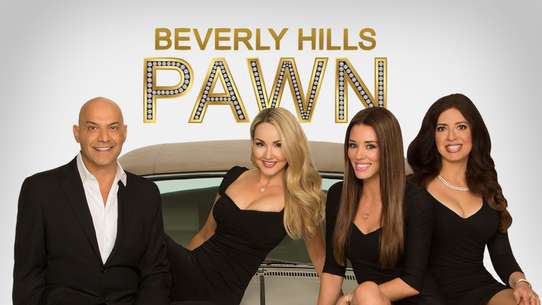 #5 - Yossi Almighty
Season 4 - Episode 5 - Aired Jan 31, 2015
Some worship-worthy movie memorabilia; one-of-a-kind earbud covers; and a very sensuous piece of art are the subjects of the Dina Collection.
3 votes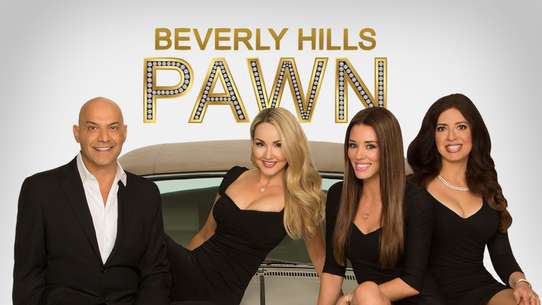 #6 - Forest and Flash
Season 2 - Episode 12 - Aired Feb 25, 2014
Michael Jackson's jacket; "Flash Gordon" (1980) storyboards; Cartier watches; sentimental earrings from a family friend.
5 votes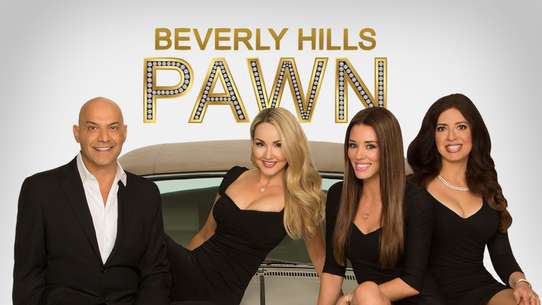 #7 - Beverly Hills Swashbuckler
Season 3 - Episode 6 - Aired Aug 6, 2014
Zorro's sword; Michael Jackson's threads; Yossi and Cory seek a gift for a beekeeper; a rare item once owned by Frank Sinatra.
5 votes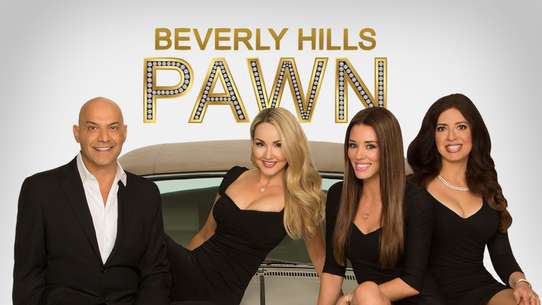 #8 - Guitars and Tiaras
Season 1 - Episode 18 - Aired Sep 11, 2013
A hairdresser from a trendy salon shops for a new blade - a shiny stunt sword from 'The Hunger Games'; Aria deals with a walk-in customer wielding a guitar signed by Jimi Hendrix, then calls in the experts for a second opinion.
6 votes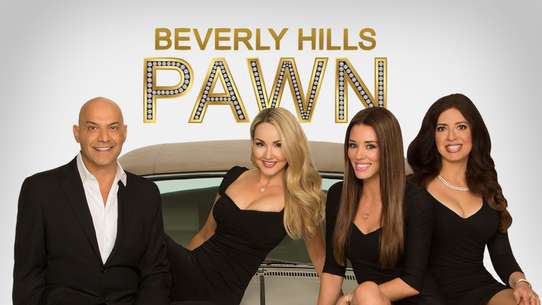 #9 - A Tennis Pro and a Gentleman
Season 4 - Episode 9 - Aired Feb 28, 2015
Yossi and Dominique look to sell an Andre Agassi-autographed tennis racquet; Yossi and Aria search for the perfect jewelry accessory for a celebrity dog; and finally, Yossi and Cory hope to purchase a 1965 Alfa Romeo automobile.
6 votes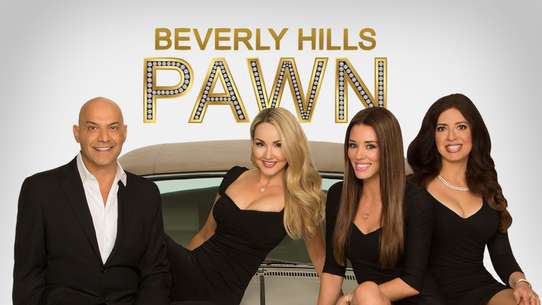 #10 - Little Dragon, Big Diamonds
Season 3 - Episode 5 - Aired Jul 30, 2014
A drawing by Bruce Lee; jewelry from a Monte Carlo gambler; and a prop from a new, science-fiction sensation keep the Dina Collection busy.
7 votes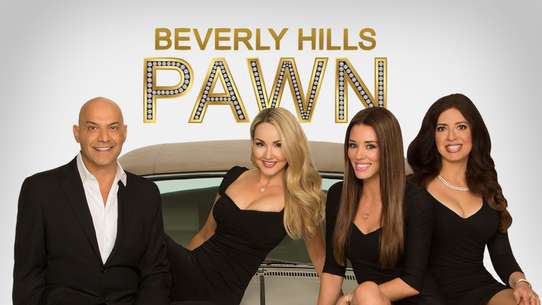 #11 - Two Kings and A Princess
Season 1 - Episode 17 - Aired Sep 4, 2013
Today the action at Beverly Hills Pawn is out of this world. A Star Trek treasure sends Yossi and his team into uncharted territory, with big bucks at stake for a one-of-a-kind piece of Captain Kirk's wardrobe. In the back office, Cory pushes her boss to boldly go where he has never been before -- behind a computer to send his own e mail for the very first time. A vintage purse made of pure gold lures a real princess into the store, and the team takes a trip to an historic hilltop home to bid on a piano that once belonged to a King -- none other than Elvis Presley. Later, Yossi shows his soft side when the partner of a famous producer brings in a treasured Victorian necklace to raise money for charity, and living legend Larry King drops by looking for an extra-special anniversary gift. It's just another 'average' day, at the most exclusive pawn shop on the planet.
8 votes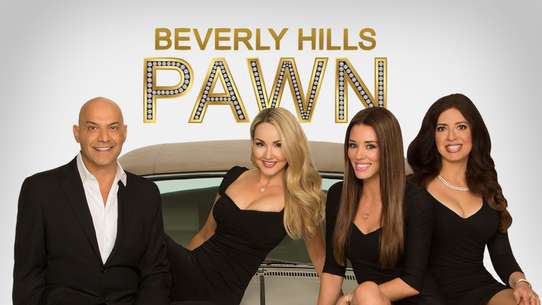 #12 - Dumpsters, Dinosaurs and Diamonds
Season 2 - Episode 3 - Aired Nov 13, 2013
An eccentric woman with an interest in the occult tries to offload a selection of antique jewelry; Yossi tries to bargain with his ex over a diamond bracelet; a treasure from the set of 'Jurassic Park'; an old rocking chair.
9 votes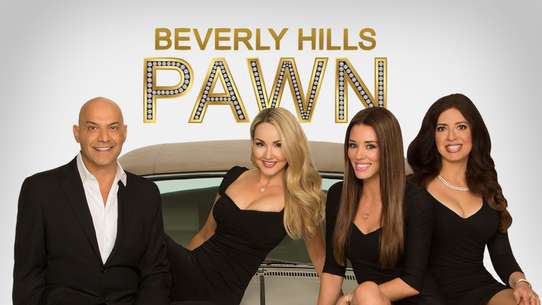 #13 - Guns and Gold Records
Season 1 - Episode 10 - Aired Jul 3, 2013
The featured items include a famous weapon from a popular James Bond movie, a good record from the disco era, an item worn by legendary actress Liz Taylor in "Cleopatra" and another potentially lucrative item from the "Iron Man" film.
10 votes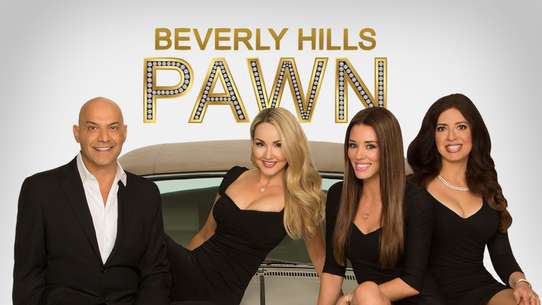 #14 - Stallone and Swarovski
Season 1 - Episode 11 - Aired Jul 10, 2013
Rocky's robe, gloves and trunks; a dress from "A Place in the Sun."
9 votes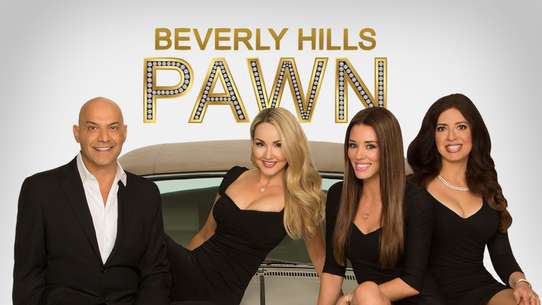 #15 - Argo, Go Power Rangers
Season 2 - Episode 4 - Aired Nov 20, 2013
Aria gets a new view on Vegas life when she models some Swarovsky Showgirl jewelry; Yossi and Cory visit a friend's mansion for a secret item from make-up artist John Chambers.
6 votes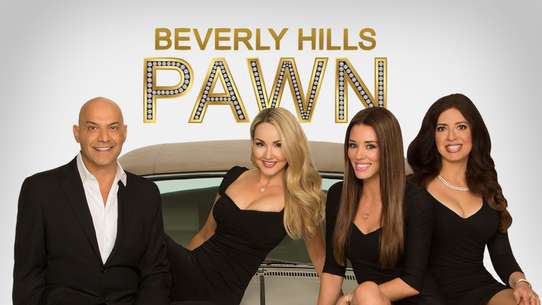 #16 - Masks and The Matrix
Season 2 - Episode 7 - Aired Jan 15, 2014
Memorabilia from 'Batman Forever' and 'Batman and Robin'; an original jacket worn by Keanu Reeves in 'The Matrix: Revolutions'; a piece of interesting jewelry.
7 votes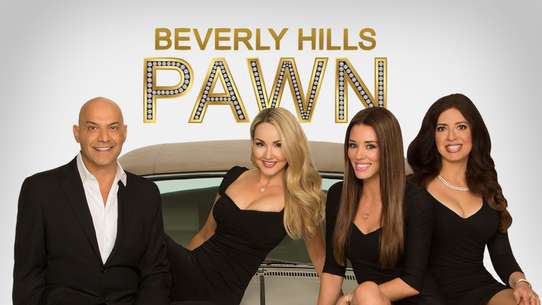 #17 - Float like a Butterfly, Pawn like a Yossi
Season 3 - Episode 4 - Aired Jul 23, 2014
Drawings by Muhammad Ali; a $1 million watch; and Barbara Streisand's showgirl dress are the hot topics at the Dina Collection.
3 votes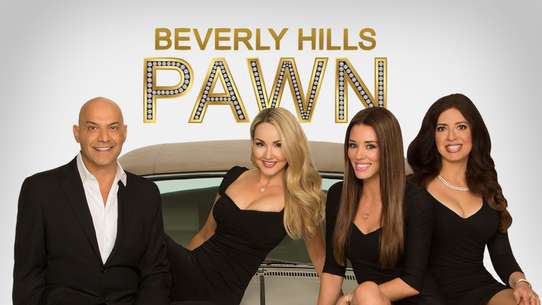 #18 - Of Wurlitzers And Wizards
Season 4 - Episode 3 - Aired Jan 24, 2015
3 votes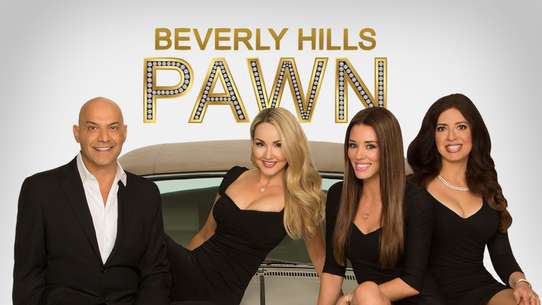 #20 - The Nutty Pawn Broker
Season 4 - Episode 12 - Aired Mar 21, 2015
Yossi and Cory have a chance to buy a prop from an Eddie Murphy movie; Yossi and Aria consider a sculpture of the late Amy Winehouse; Yossi and Dominique hope to sell a pair of Victorian-era diamond earrings.
5 votes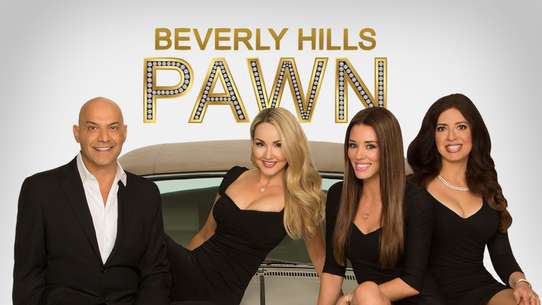 #21 - Liz Taylor and The Teminator
Season 2 - Episode 8 - Aired Jan 21, 2014
A piece worn by the villain of the movie Terminator 2 is brought into the store; jewelry owned by Elizabeth Taylor; a 19th century Louis Vuitton luggage trunk; a watch
4 votes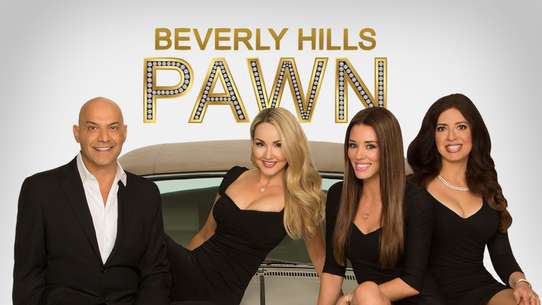 #22 - Diamonds and The Duke
Season 2 - Episode 9 - Aired Jan 22, 2014
A well-known prop from 'Austin Powers in Goldmember'; a familiar person from 'A Christmas Story' wants to sell memorabilia from 'The Searchers'; an engagement ring.
7 votes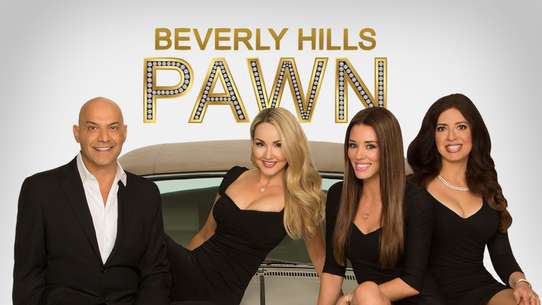 #23 - Whitney and Warhol
Season 2 - Episode 14 - Aired Feb 19, 2014
Movie memorabilia from a sci-fi classic; a stylist hopes to sell free jewels she received at a charity event; an antique statuette from the Academy Awards; a musical instrument that was once owned by Whitney Houston; Ryan O'Neal shops for a watch.
6 votes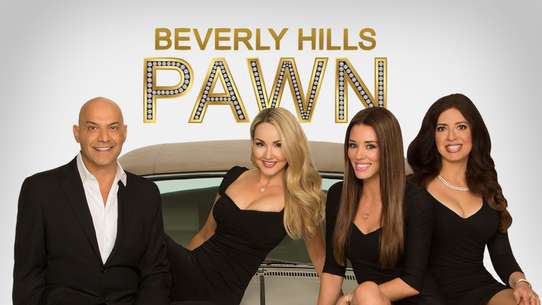 #24 - Sharks, Sapphires & Sex Symbols
Season 3 - Episode 7 - Aired Aug 13, 2014
6 votes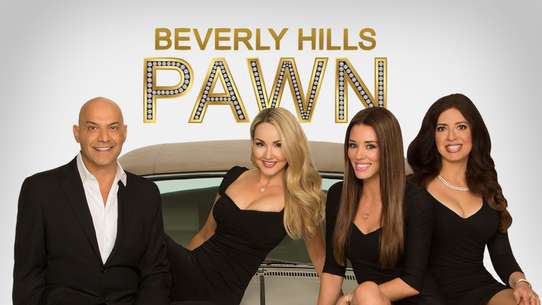 #25 - Hitchcock and the Moonwalk
Season 1 - Episode 7 - Aired Jun 19, 2013
Michael Jackson's sunglasses; a costume from "Planet of the Apes"; a shrunken head from a Hitchcock film. Also: Cory learns to moonwalk.
10 votes