The BEST Episodes of Beaver Falls
Every episode ever - ranked by fan votes!
Last Updated: Jan 23, 2020
Best friends Flynn, A-Rab, and Barry are three normal ol' British lads who met at Uni. Now freshly graduated, they're determined to have one last carefree summer of fun before facing the cold, hard realities of real life... and they're going to do it in style. Somehow, they've managed to con their way into jobs at Beaver Falls, an elite summer camp in California for the ridiculously tanned and beautiful teenage offspring of America's rich and powerful. Originally planned to be a 6-part mini-series.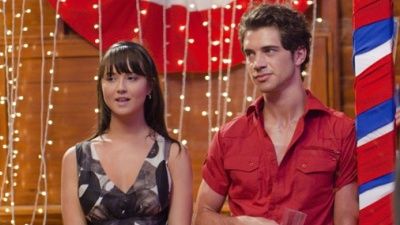 #1 - Episode 2
Season 1 - Episode 2 - Aired Aug 3, 2011
It is July 4th, and Beaver Falls throws its annual Independence Day Pageant which Flynn is in charge of organsing this year. A-Rab attempts to find the courage to ask Rachael to the dance.
169 votes
#2 - Episode 1
Season 1 - Episode 1 - Aired Jul 27, 2011
There is a good beginning for the friends after Barry meets lifeguard Kimberley and A-Rab gets on with guidance counsellor Rachael. Things take a turn for the worse though after they fall out with the children they are supposed to be looking after.
144 votes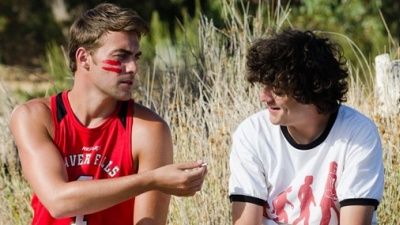 #3 - Episode 4
Season 2 - Episode 4 - Aired Aug 27, 2012
The friends take on rivals from Wimoweh camp in their annual basketball match, and Bobby is convinced Mac will be able to turn around their history of failure. However, the pressure starts to get to the golden boy, leading to an unforeseen kiss that throws everything into chaos.
170 votes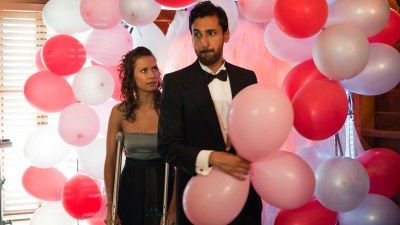 #4 - Episode 6
Season 1 - Episode 6 - Aired Aug 31, 2011
It's the last day of camp and everyone is thinking about the summer they've had, the home that awaits them and any unfinished business that needs attention. Most of all, they're excited about the last night prom - even the dateless Chunk Bunk. And with the secrets that have been lurking between the boys all summer threatening to spill out at any moment, it certainly promises to be a night to remember.
167 votes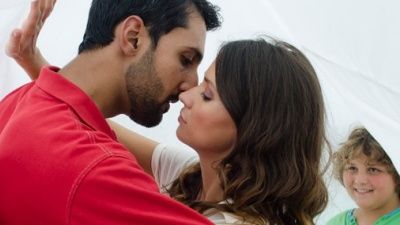 #5 - Episode 5
Season 2 - Episode 5 - Aired Sep 3, 2012
A publicity-seeking prophet declares the end of the world is nigh, and the counsellors take great pleasure in watching the Beaver Falls campers descend into childish panic. However, as Flynn and PJ's relationship undergoes drastic changes, and two years of sexual tension between A-Rab and Rachael reach boiling point, the apocalyptic visions prove to be unexpectedly apt. Comedy drama, starring Samuel Robertson and Scarlett Alice Johnson.
134 votes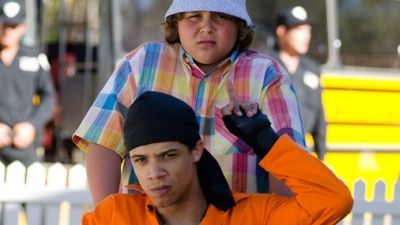 #6 - Episode 2
Season 2 - Episode 2 - Aired Aug 13, 2012
It's 'Juvie Day', which is when the privileged elite of Beaver Falls and the Yuba City Juvenile Detention Centre come together in friendship. The feud between Barry and A-Rab continues to annoy everyone. After Mac though accidentally lets slip to the Chunk Bunk that Flynn is dying, the hostilities are temporarily stopped to try to contain the secret.
136 votes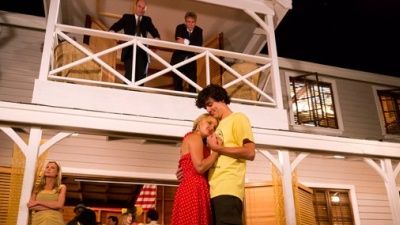 #7 - Episode 3
Season 2 - Episode 3 - Aired Aug 20, 2012
Relationships - new ones, developing ones and ones that are crashing around your ears - are the order of the day.
137 votes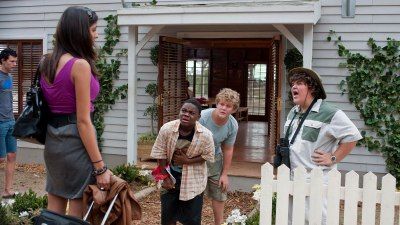 #8 - Episode 4
Season 1 - Episode 4 - Aired Aug 17, 2011
It's the hottest, sweatiest day of the year and it feels like the whole of camp has got one thing on the brain: sex. A-Rab, Rachael, Smallie - even Bobby - everyone seems to be getting some, apart from Barry, of course. Could this call for a change of tactics? And just as things are finally working out for Rachael and A-Rab, a surprise visitor throws everyone into turmoil: Saima. The Ex. The girl who broke A-Rab's heart has returned to get him back, but not if Barry and the Chunk Bunk have anything to do with it. Which only leaves Flynn to comfort a distraught Rachael...
137 votes
Writers:
Iain Hollands

,
Oliver Lansley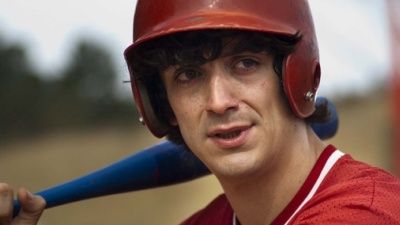 #9 - Episode 3
Season 1 - Episode 3 - Aired Aug 10, 2011
It is Parents' Day at the camp and the kids' parents get the chance to visit their precious off spring. Bobby and Pam attempt to get donations from them. After Rick Jnr's estranged father and Barry's hero Rick Traviata shows up, Flynn finds himself trying to mediate in a family feud. A-Rab is suffering with girl trouble.
196 votes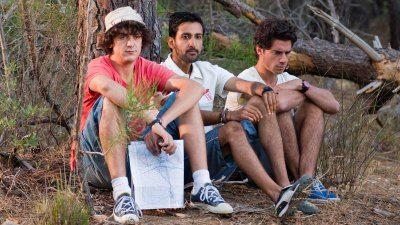 #10 - Episode 5
Season 1 - Episode 5 - Aired Aug 24, 2011
Today love is causing problems all over camp. Kimberley realises the truth about Jake, Rachael is struggling to deal with the events of last week and Pam's indiscretions finally push Bobby over the edge. When Bobby loses it, he really loses it as the Brits and the Chunk Bunk find out when he sends them on the day trip from hell.
136 votes
Writers:
Iain Hollands

,
Oliver Lansley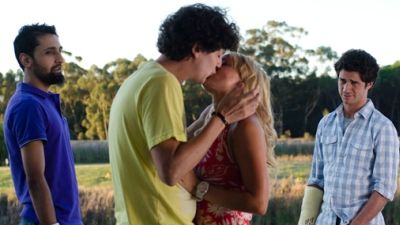 #11 - Episode 1
Season 2 - Episode 1 - Aired Aug 6, 2012
The boys are back and raring to go...Barry, ever optimistic, is fully expecting to pick up where he left off with Kimberley, A-Rab harbouring hopes that he and Rachael can start again with a clean slate, and Flynn ready to hurl himself back into his camp lothario role.
169 votes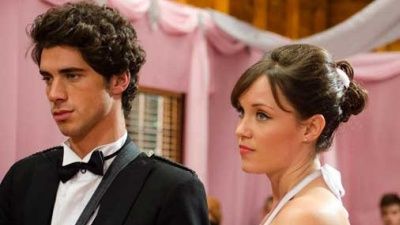 #12 - Episode 6
Season 2 - Episode 6 - Aired Sep 10, 2012
Flynn and PJ's big day finally arrives and it seems to be having a crazy effect on everyone except the happy couple. Rachael is still not speaking to A-Rab. Kimberley and Barry are thinking about what the end of the summer means for them and Hope is back.
102 votes