The BEST Episodes of Asian Provocateur
Every episode ever - ranked by fan votes!
Last Updated: Jan 18, 2022
Comedian Romesh Ranganathan considers himself British through and through. He grew up in Horsham, doesn't speak a word of Tamil, doesn't know any of his relatives, has no idea about his cultural heritage and has almost zero desire to go to Sri Lanka. Like thousands of other British children of immigrants, he knows very little about the land where his parents came from. As his mother Shanti says - he's a coconut. Sri Lankan on the outside but British on the inside. Now Shanti wants her son to connect to his roots - so she has decided to change all that by sending Romesh on an odyssey around the motherland. Not that he's that happy about it.
Watch Now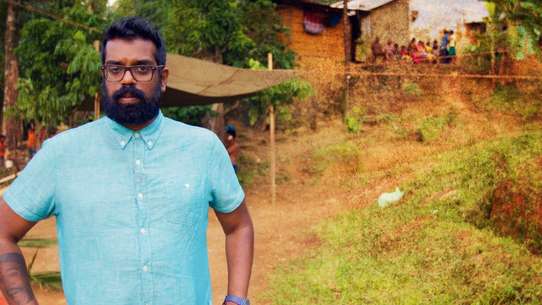 #1 - The De Silva Cousins
Season 2 - Episode 6 - Aired Nov 16, 2016
In his final week Romesh really wants to spend quality time with his mother Shanthi. Last week, whilst he was in Mexico, she had been spending time with her long lost relatives the De Silva family in LA. It turns out, to Romesh's surprise and annoyance,that Shanthi has got on very well without him in their time apart. So much so that she is on the road to fulfilling her life-long dream of being a movie star with plans to meet with a local Agent. The next day appears to be more to Romesh's liking - a hip hop tour of LA in a 'Lowrider' - but it is soon derailed when the lowrider group are more interested in what his mum wants to do and it becomes a glorified shopping trip. Finally, there is one last surprise for Romesh who had been brought up watching Beverly Hills Cop - a day experiencing life as a private detective. Romesh and Shanthi seem to be thrown in at the deep end as they are asked to go undercover on a bust. For the last day, Shanthi wants to spend time with the De Silvas but Romesh has set up a day to go to the biggest comic book convention in the world 'Comicon.' Romesh is looking down the barrel of a disastrous last day as his mother is totally bored and fed up and even he cannot pretend it is totally enjoyable, At the last minute he comes up with an bizarre idea to save the climax of their trip - make their own Superhero movie trailer…
15 votes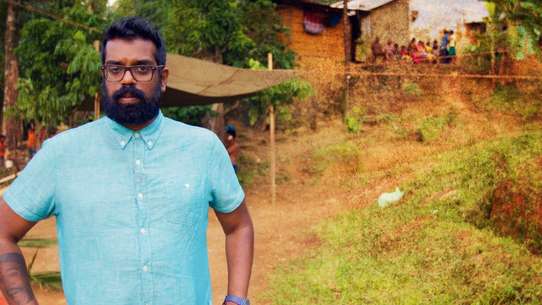 #2 - Shanthi's Return
Season 1 - Episode 6 - Aired Nov 4, 2015
Shanthi heads out to Sri Lanka to join Romesh and find out what he's learnt.
33 votes
Writers: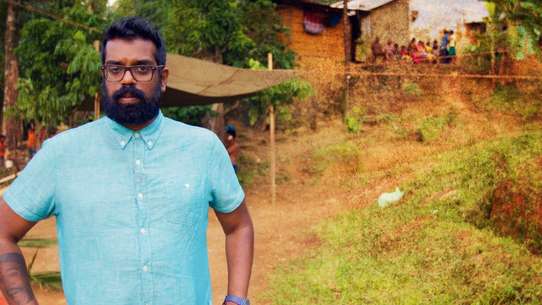 #3 - King Kong
Season 1 - Episode 5 - Aired Oct 28, 2015
Romesh tries to fulfil a dream of his mother's by performing in a Sri Lankan Tamil drama.
29 votes
Writers: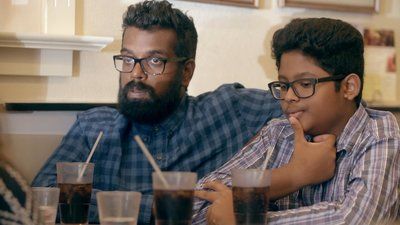 #4 - Cousin Krishna Returns
Season 2 - Episode 4 - Aired Nov 2, 2016
Romesh is reunited with his cousin Krishna at a cowboy ranch in Colorado, and Shanthi wants Romesh to teach Krishna how to become a man. However, Romesh struggles to get his horse to do anything and as a result gets demoted to increasingly awful ranch hand duties, whilst Krishna spends the day riding. Next, Romesh decides to abandon the cowboy ranch and do something he and Krishna can actually take part in together – meeting a real life superhero called Dangerman who patrols a local park between 2pm and 4pm. Slightly underwhelmed, Romesh changes tactics and tries to 'pull a Hitch' and teach his cousin how to be more successful with girls.
20 votes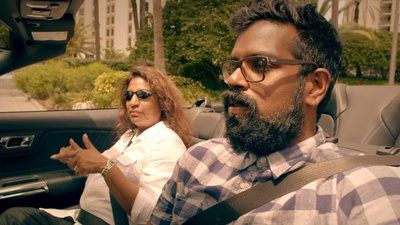 #5 - Cousin Pratheep
Season 2 - Episode 1 - Aired Oct 12, 2016
Romesh and Shanthi kick off their trip in Tampa, Florida, meeting cousin Pratheep.
29 votes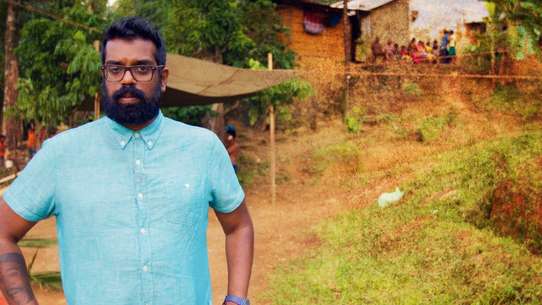 #6 - Cousin Krishna
Season 1 - Episode 4 - Aired Oct 21, 2015
Romesh must look after his 12-year-old cousin Krishna, who's the more grown-up of the two.
31 votes
Writers: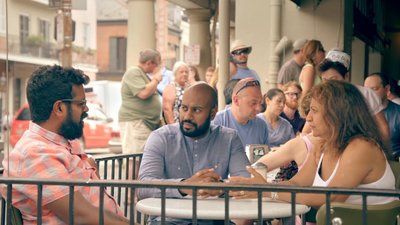 #7 - Brother Dinesh
Season 2 - Episode 3 - Aired Oct 26, 2016
In this episode, Romesh's enthusiastic younger brother Dinesh is joining them on a tour of the Deep South with their Uncle Guru. In New Orleans, the sibling rivalry gets off to a bad start when they take part in a professional wrestling match. Things do not get any better when Guru turns up in an RV to take them cat-fishing in Mississippi. Can Romesh successfully join a troupe of male cheerleaders in Alabama and put on a guerrilla performance in front of an unsuspecting crowd? By the time the reach the final day of the road trip, Romesh's persistent petulance means the family have given up on trying to get him to join in with Dinesh's lifelong dream of doing a sky dive
25 votes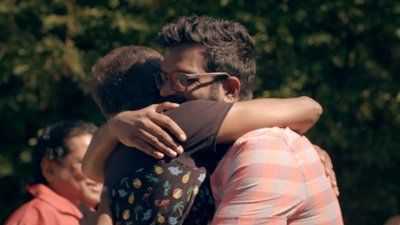 #8 - The Family Reunion
Season 2 - Episode 2 - Aired Oct 19, 2016
Romesh's mother derails their America trip to take them to Canada for a family reunion.
31 votes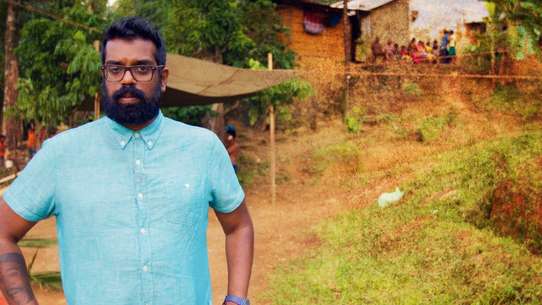 #9 - Uncle Rubaharan
Season 1 - Episode 3 - Aired Oct 14, 2015
Uncle Rubaharan introduces Romesh to the ancient Sri Lankan martial art known as angapora.
43 votes
Writers: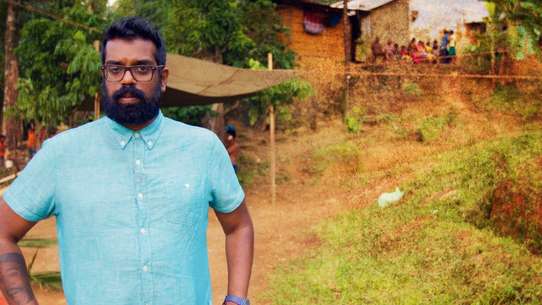 #10 - Uncle Ragu Returns
Season 2 - Episode 5 - Aired Nov 9, 2016
Romesh is splitting from his mum to join his Uncle, Ragu, on a spiritual journey around Mexico. Romesh's positivity is soon tested, however, with a blindfolded spirit walk through a rugged jungle terrain, a simulated border crossing where participants are shown what it's like to try and illegally cross the border into the USA, and a day hanging out with a lowrider group. Ragu also takes Romesh to meet Jorge, a local clubbing enthusiast who brings them to Mexico City's hottest 80's nightclub, and Enrique, a local shaman, for a special blessing to end their trip.
24 votes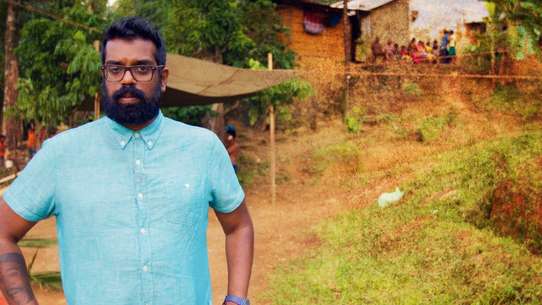 #11 - Uncle Thiru
Season 1 - Episode 1 - Aired Sep 30, 2015
Sent to receive a traditional blessing, Romesh has a chicken rubbed on his head.
53 votes
Writers: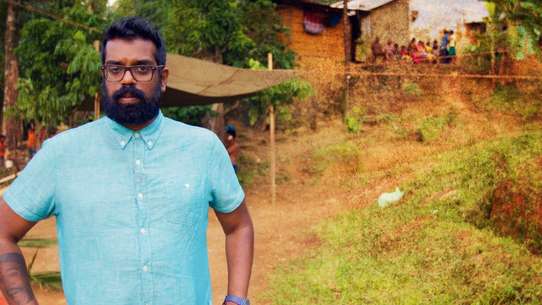 #12 - Uncle Ragu
Season 1 - Episode 2 - Aired Oct 7, 2015
Romesh visits Batticloa to meet his Uncle Ragu, but is soon leading the poor man astray.
42 votes
Writers: