The BEST Episodes of Area 88
Every episode ever - ranked by fan votes!
Last Updated: Nov 5, 2021
In the early 1980s, a war is raging in Arslan, a fictional Middle Eastern kingdom. Mercenary fighter pilots from all over the world are hired or shanghaied to fight. They live in a secret desert airbase called Area 88.
Watch Now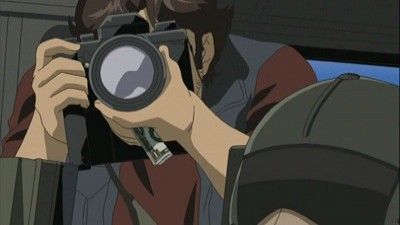 #1 - Sky Blue - Desert Wings
Season 1 - Episode 1 - Aired Jan 8, 2004
Photographer Makoto Shinjou arrives at Area 88, an airbase for mercenary flyer's in the Kingdom of Aslan which is fighting a war against anti-government forces.
5 votes
#2 - Lip Stick - Unyielding Rouge
Season 1 - Episode 5 - Aired Feb 5, 2004
Kitri Parvaneh, cousin to Saki Vashtar, makes her first appearance just in time to save the lives of some of the Area 88 pilots, Kim in particular.
2 votes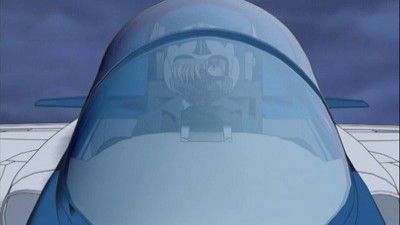 #3 - Cross Over - Intersection of Solitude
Season 1 - Episode 6 - Aired Feb 12, 2004
Shin's new fighter arrives and he sets out on a training flight to break it in, just as Kanzaki is piloting a commercial flight nearby under the watchful eye of Captain Shibukawa, who is evaluating him.
3 votes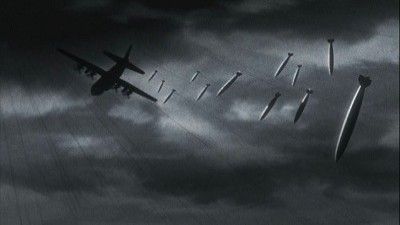 #4 - Sand Glass - Sand's Bullet
Season 1 - Episode 8 - Aired Feb 26, 2004
A lone sniper brings operations at Area 88 to a halt with a few well-placed shots. A plan is conceived to get Shin up in the air using a decoy (Saki) to buy him time.
3 votes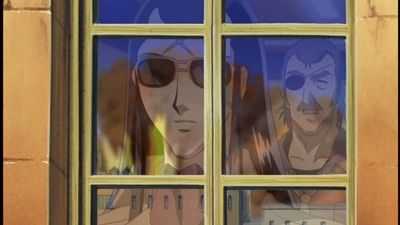 #5 - Hungry Boy - Sweet Soldier
Season 1 - Episode 7 - Aired Feb 19, 2004
Kitri expresses doubts about Kim's abilities as a pilot, and Kim's Harrier is in bad need of parts and repairs, but when an enemy bomber squadron draws near, the shortage requires her, Shin, and Kim to fly out alone to defend the base.
3 votes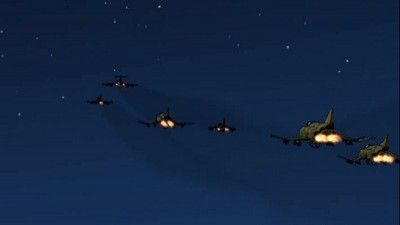 #6 - Canyon - Tightrope at the Speed of Sound
Season 1 - Episode 9 - Aired Mar 4, 2004
The Area pilots are ordered to attack a well-guarded base that defends a rebel oil refinery the government wants to capture.
2 votes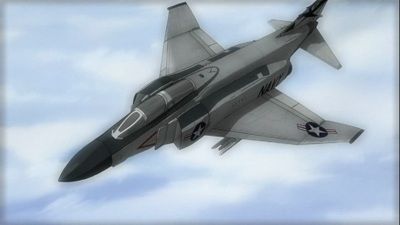 #7 - Fire Ball - Contrails of Destiny
Season 1 - Episode 10 - Aired Mar 11, 2004
Area forces are sustaining heavy losses due to a rebel pilot with a lizard mark on the nose of his plane. This pilot turns out to be Patrick Reed, who flew under Mickey's command in Vietnam.
2 votes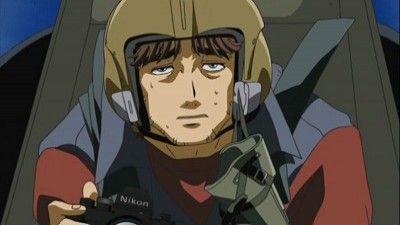 #8 - Shin & Makoto - Finder of a Blue Sky
Season 1 - Episode 3 - Aired Jan 22, 2004
Shin and Kim shoot down an enemy transport plane, and McCoy tells all the men on base there was gold on board, so the pilots go out in a feeding frenzy to find the downed plane.
4 votes
#9 - Truth - Truth of the Sand
Season 1 - Episode 11 - Aired Mar 18, 2004
Shin shoots the final plane he needs to buy his freedom, but then crashes on landing. Kanzaki fires Shinjou, because Kanzaki and Ryoko have become engaged.
3 votes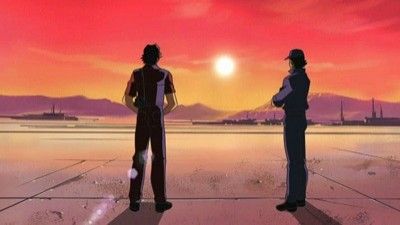 #10 - Boris - Tombstone of the Setting Sun
Season 1 - Episode 2 - Aired Jan 15, 2004
Pilot Boris is called the Angel of Death because he always loses his companions on missions and returns alone, and therefore nobody wants to fly with him.
4 votes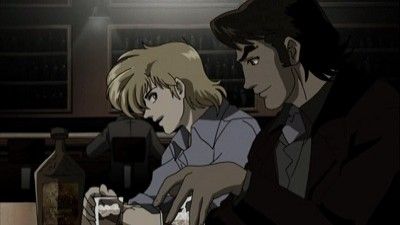 #11 - Desert - Skies of Betrayal
Season 1 - Episode 4 - Aired Jan 29, 2004
Shin engages a large number of enemies all alone and his Crusader is destroyed. He manages to eject just in time to run into a sandstorm.
4 votes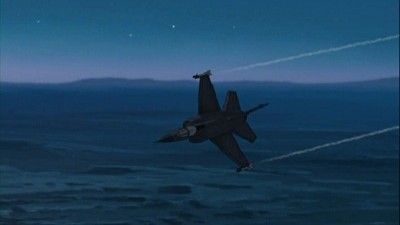 #12 - Lock On - Wings of the Wind
Season 1 - Episode 12 - Aired Mar 25, 2004
Because of expenses related to his crash, Shin can't buy his freedom. Shinjou is expelled from the Area. Shin finds out Kanzaki and Ryoko are getting married, so he buys a new plane and attempts to desert.
2 votes