The WORST Episodes of American Greed
Every episode ever - ranked by fan votes!
Last Updated: Jun 19, 2021
The program focuses on the stories behind some of the biggest corporate and white collar crimes in the United States such as WorldCom, HealthSouth and Tyco. In addition, stories about more common crimes such as insurance fraud, murder, embezzlement, art theft, Ponzi schemes, credit card fraud, bank robbery, money laundering, identity theft, and medical fraud are also featured. Other topics have included the story behind the famous Mustang Ranch in Nevada and the rise and fall of boy band impresario Lou Pearlman. American Greed is narrated by veteran actor Stacey Keach.
Watch Now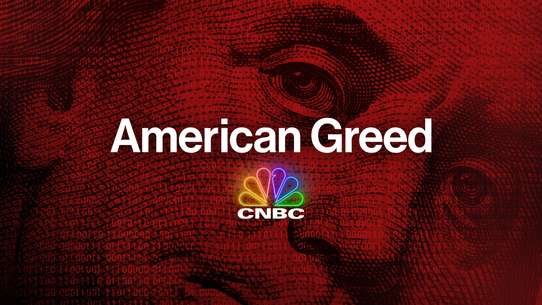 #1 - Loan Scam: Money For Nothing / Hawaiian Punched: Fraud In Paradise
Season 6 - Episode 8 - Aired Mar 21, 2012
(1) A sting operation brings down a Denver businessman (2) A charismatic con man uses the promise of huge returns to put $30 million in his own pocket.
17 votes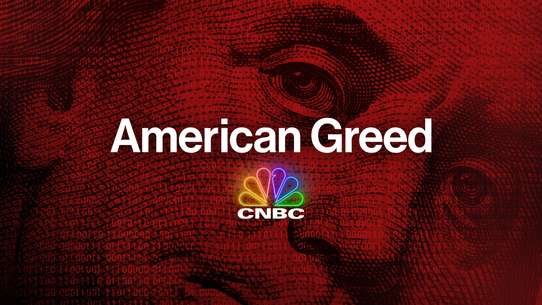 #2 - The Martin Frankel Case
Season 2 - Episode 1 - Aired Jan 30, 2008
Financier Martin Frankel, a con-man who vanished with $200 million dollars! A story of money laundering, prostitution, bizarre sex and drug abuse.
10 votes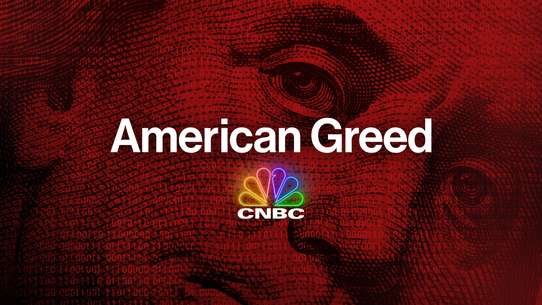 #3 - The Cunning Cowgirl Crook / Dollars for Dumps
Season 8 - Episode 3 - Aired Apr 2, 2014
(1) A small-town comptroller steals $53 million to fund a horse-breeding empire. (2) A crooked real estate developer lures victims to his phony residential oasis.
14 votes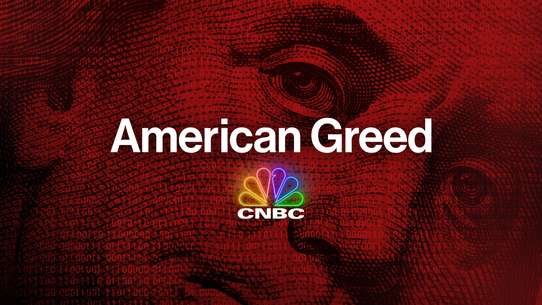 #4 - Nicholas Cosmo: All Interest, No Return
Season 6 - Episode 10 - Aired May 2, 2012
He's dubbed Long Island, New York's "Mini-Madoff." Nicholas Cosmo promised huge returns on booming real estate opportunities. He brought white-collar crime to blue-collar Americans and scammed thousands of trusting investors.
12 votes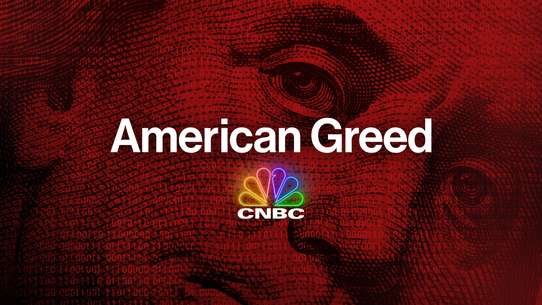 #5 - The Art Of The Steal / The Folsom Felon
Season 5 - Episode 11 - Aired Apr 6, 2011
(1) Larry Salander is one of the biggest names in New York's art world. But collectors see red when he swipes more than $100 million from their pockets. (2) Stefan Wilson says his investment fund is a sure-fire winner. Investors even mortgage their homes to join his fund. But business with Wilson comes at a very high price.
14 votes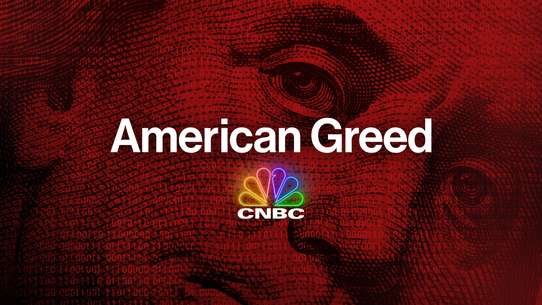 #6 - Extreme Home Ripoffs / 'Greedings' From Florida
Season 8 - Episode 8 - Aired Jun 18, 2014
(1) Two brothers ripped off millions from homeowners in a remodeling scheme. (2) A serial scam artist tricks Florida retirees into fake New York real estate investments.
18 votes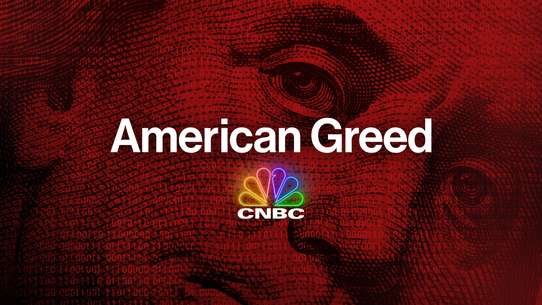 #7 - The Bonnie and Clyde of Mortgage Fraud
Season 3 - Episode 1 - Aired Jan 7, 2009
An attractive, sinfully dishonest Tampa mortgage broker meets a single mom looking for love. Together they team up and make millions in the real estate market. In a tell-all exclusive interview, Matt Cox and Rebecca Hauck explain how lust and greed are a hot combination for fraud.
4 votes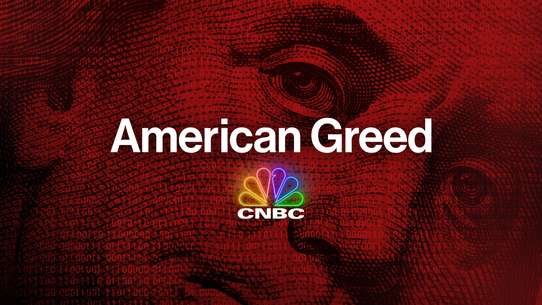 #8 - Unsolved: $300 Million Art Heist / Preying on Faith
Season 2 - Episode 3 - Aired Feb 13, 2008
(1) A dark night. A clever plan. $300 million in art is stolen from a Boston museum. Paintings by Rembrandt, Vermeer and Manuet disappear into the night! (2) He's a man of faith and his name is Abraham Kennard. But this pastor preys on his flock. Trusting Christians from small, struggling churches who are hoping to better their communities hand over their savings to this pastor. But instead, as many as 1600 churches nationwide are swindled out of $10 million.
4 votes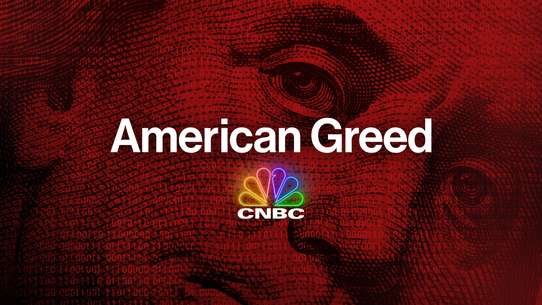 #9 - Inside the WorldCom Scam / DHS: Department of Hollywood Scams
Season 2 - Episode 6 - Aired Mar 5, 2008
(1) Bernard Ebbers, CEO of WorldCom, rises from rags to riches. But the "telecom cowboy" becomes the poster child for everything that went wrong on Wall Street in the 1990s. WorldCom's eventual downfall shakes the financial community and the lives of thousands of investors. - American Greed investigates one of the most notorious cases of corporate fraud in US history. (2) It reads like a Hollywood script: Joseph Medawar is a hotshot television producer. He creates a new action packed adventure series based on real-life national security cases. Investors fund the project. But there's no show.... only a scam to rob investors out of millions of dollars!
4 votes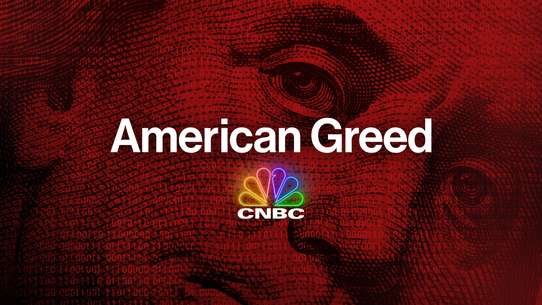 #10 - Party's Over - Tyco's Kozlowski
Season 2 - Episode 8 - Aired Mar 19, 2008
Dennis Kozlowski, once described as "The Most Aggressive CEO in America," now sits behind bars. A poster boy of excess, the former CEO of Tyco stole millions from his company, using the money for a lavish party, a gilded shower curtain and expensive art. American Greed goes behind prison walls for a rare glimpse into Kozlowski's personal life and one of the biggest cases of white collar theft in U.S. history
4 votes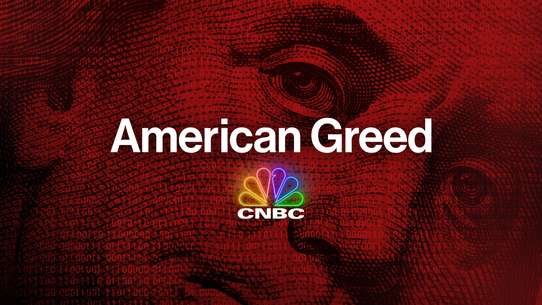 #11 - Carlos Perez-Olivo,Master of Deadly Deceit
Season 6 - Episode 2 - Aired Feb 1, 2012
Carlos Perez-Olivo is a successful lawyer with a silver tongue and solid gold taste. But when he's disbarred for fleecing desperate clients, he finds another way to make money…and proves how greed really is a deadly sin. American Greed profiles the story of murder for money.
20 votes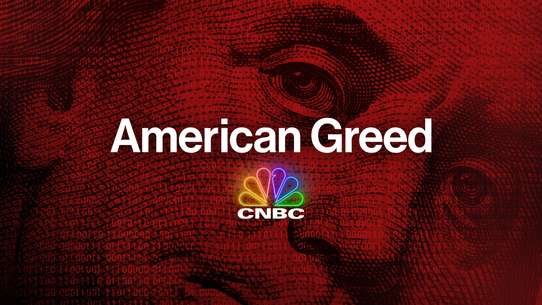 #12 - The Prisoner of Wall Street
Season 7 - Episode 3 - Aired Mar 4, 2013
Perry Griggs ran an investment fraud claiming to sell coffee futures, when all he did was keep investor money. He was convicted of securities fraud and sentenced to eight years in federal prison. While in prison, he started yet another scam.
16 votes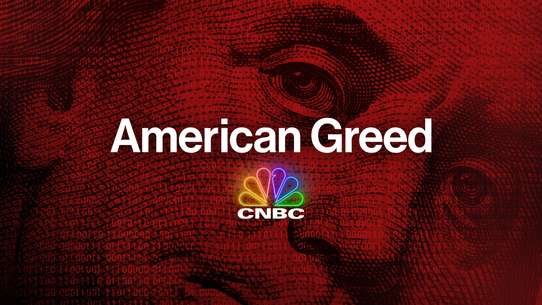 #13 - The Fake Prince's Royal Scam
Season 13 - Episode 7 - Aired Jan 6, 2020
An outlandish con artist poses as a Saudi royal to cheat investors out of millions by promising them access to Arabian oil stock; from his penthouse on Fisher Island, phony sultan Khalid Bin Al-Saud lures victims with dreams of untold riches.
19 votes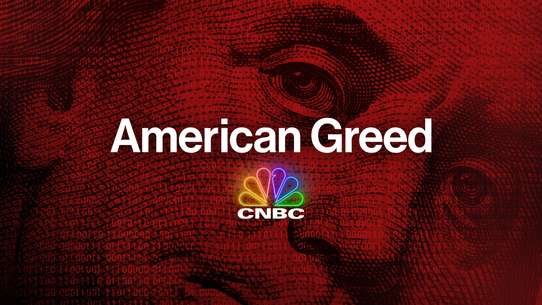 #14 - Rumeal Robinson
Season 11 - Episode 8 - Aired Mar 20, 2017
A former champion basketball player's schemes land him in prison and his mother kicked out of her home.
22 votes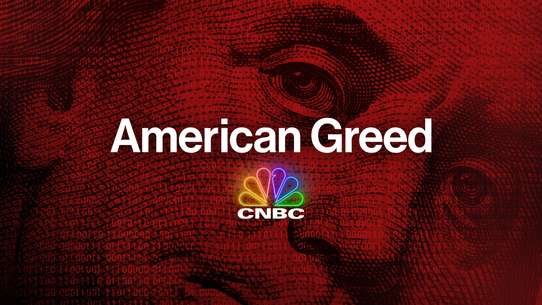 #15 - Union Bu$ter / The Fool's Gold
Season 7 - Episode 6 - Aired Apr 10, 2013
(1) The Sandhogs Local 147, a New York City construction union, whose workers build tunnels and underground passageways, entrusts Melissa King for overseeing union benefits to ensure their retirements. Instead, King uses the workers funds to cut herself checks to the tune of $42 million. (2) Carl Estep is a smooth-talking ladies-man who looks for love and money, all to fund his phony gold scheme. The Montana conman spins tales of riches saying that he has hundreds of 55 gallon drums filled with 'gold concentrate' and all he needs is cash to pay for refining the gold ore to make millions. But the only thing in those drums is dirt.
12 votes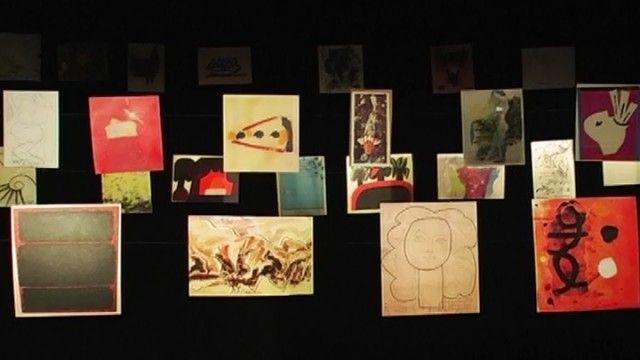 #16 - Art Heist: Fine Arts Express / Medical Scams: Dr. Martinez
Season 1 - Episode 3 - Aired Jul 5, 2007
(1) A museum quality art collection worth more than $4 million dollars is stolen! Two men, who in a twist of fate, end up working at Fine Arts Express, together hatch a plan to steal the art… museum quality pieces by Picasso, Matisse, and Rothko. (2) It sounds like a nightmare - long needles repeatedly jabbed to a patient's back. But for Dr. Jorge Martinez, it's routine business. Expensive, painful and unnecessary shots are all part of a multi-million dollar billing scheme.
26 votes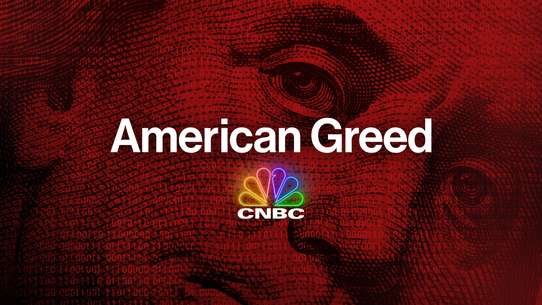 #17 - Wild West Rip-Off
Season 7 - Episode 5 - Aired Apr 1, 2013
With a 30 year career in real estate, many thought broker Doug Vaughan was a man to be trusted. His charisma helped make him a fortune in New Mexico real estate. But it was all lies.
17 votes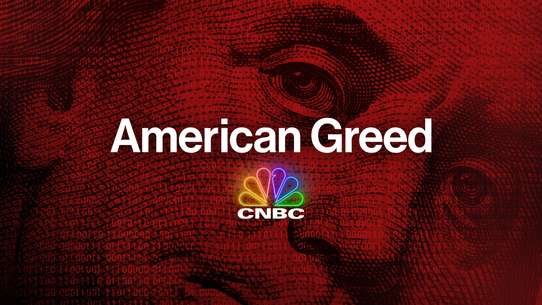 #18 - Pain Killer Profits
Season 10 - Episode 11 - Aired Jul 7, 2016
A painkiller business in Florida turns twin brothers into millionaires.
31 votes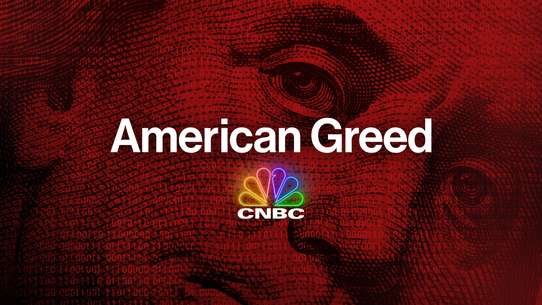 #19 - Two Brothers, Two Murders
Season 3 - Episode 4 - Aired Jan 28, 2009
Multi-millionaire businessmen and brothers Andrew and Robert Kissel have it all...beautiful families, mansions, country clubs, and fast cars. They appear to live charmed lives. But, the Kissel brothers' good fortune runs out and ends in murder. Who would want them dead?
3 votes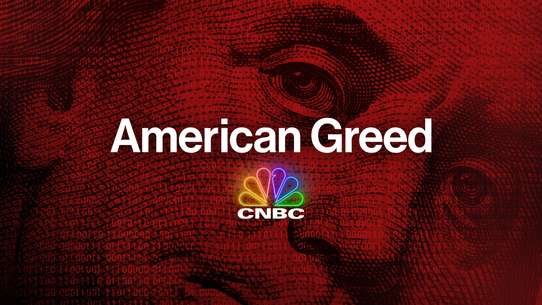 #20 - A Scam Exposed: Strippers And Insider Trading / Economan: Superthief
Season 3 - Episode 6 - Aired Feb 11, 2009
(1) A shocking scheme to use strippers to solicit information from Wall Street bankers. Another plan to steal secrets and cash in on stock that's about to soar. Two young traders, David Pajcin and Eugene Plotkin, are the masterminds behind a complex Wall Street con. (2) Al Parish: An economics professor. A trusted financial advisor. A genius. But the self-proclaimed "Economan" is the suspected mastermind behind an $80 million investment scam.
4 votes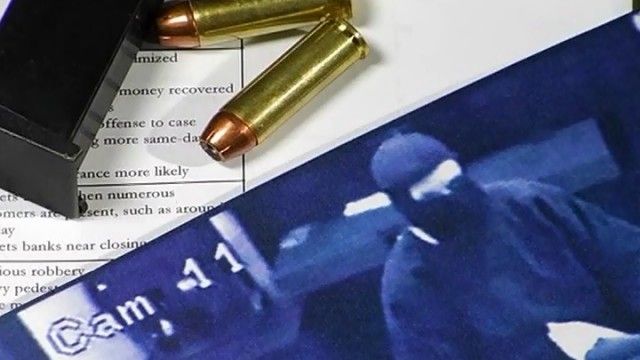 #21 - Meth Identity Thieves / The Wheaton Bandit
Season 1 - Episode 4 - Aired Jul 12, 2007
(1) It's a new crime wave rippling across the west; thieves are committing identity theft to fund their meth drug addictions. Victims are robbed. But the thief takes more than money, the victim's identity is stolen, too. (2) Wheaton, Illinois - considered a nice place to raise a family. But a shadow hangs over this affluent Chicago suburb. A serial bank robber is armed and ready for a fight.
31 votes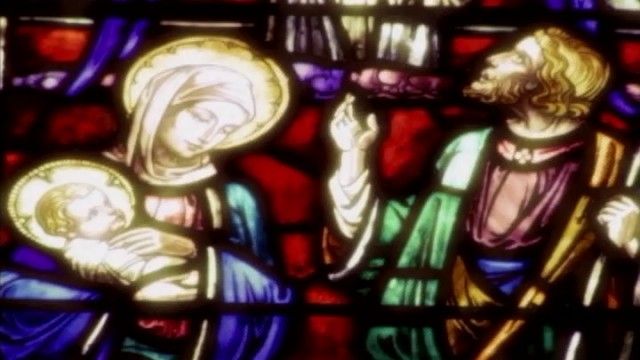 #22 - Preacher Preys on the Faithful / It Takes a Thief
Season 1 - Episode 6 - Aired Jul 26, 2007
(1) Greater Ministries International founder Gerald Payne has a plan for the faithful to gift the church and double their money. American Greed profiles one of the most lucrative pyramid schemes in history. (2) A thief leads a double life. By day, he's a property manager; by night, a cat burglar who executed some of the most daring jewel heists in American history!
22 votes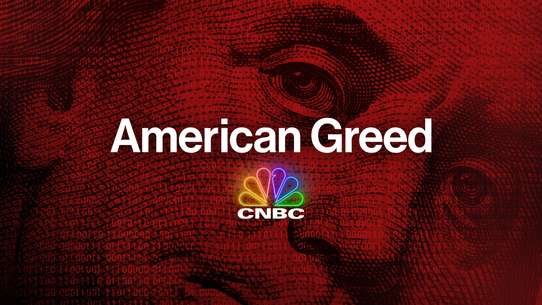 #23 - When Greed and Giving Collide / Confessions of a Con Man
Season 2 - Episode 2 - Aired Feb 6, 2008
(1) A major charity scam...John Bennett's "Foundation for New Era Philanthropy" stole millions of dollars from unsuspecting patrons. A story of deception, theft and "American Greed." (2) Eric Stein, mastermind of one of the largest Ponzi schemes in Nevada history, cost his victims nearly $34 million dollars.
4 votes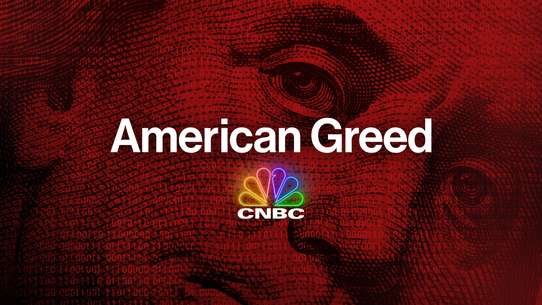 #24 - Robbing Hollywood's A-List / Soaking The Rich at Auction
Season 2 - Episode 10 - Aired Mar 30, 2008
(1) Dana Giacchetto advises Hollywood's hottest stars... and finds his own fame and fortune. But, his star-power fades when nearly $10 million goes missing! (2) He's an art collector, the former chairman of Sotheby's and a convicted felon. Alfred Taubman takes us inside the price-fixing scandal at Christie's and Sotheby's.
3 votes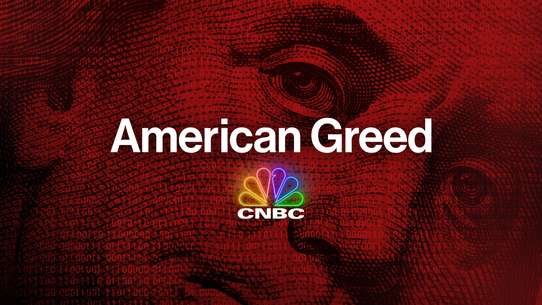 #25 - Hedge Fund Imposter
Season 5 - Episode 12 - Aired Apr 13, 2011
Marc Dreier is a high-powered lawyer with celebrity clients. But Dreier is a conman and steals more than $700 million from hedge funds. American Greed profiles a story of deception and fraud!
8 votes