The Best Episodes of AKB0048
At the start of the 21st century, an interplanetary war broke out. Earth's ecosystem was damaged, and humanity was forced to flee the planet. In this new society, things that "disturb the heart" like music and art are forbidden. 48 years later, a legendary idol group is resurrected as AKB0048. Labeled as terrorists, they must take up arms to defend their careers and their fans. (ANN)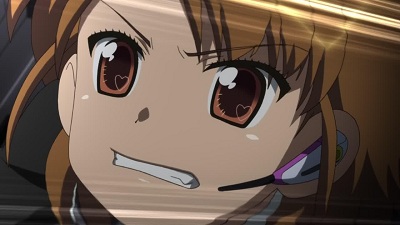 #1 - Battle for Akibastar
Season 2 - Episode 8
Inspired by Mimori becoming the 8th Generation Shinoda Mariko, the successors and trainees shine even brighter. "When a Center Nova is born, the other members shine."
6 votes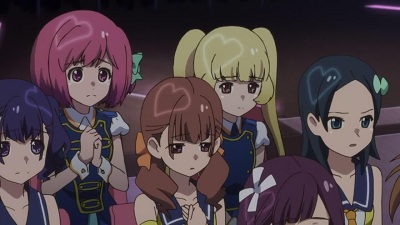 #2 - The New General Elections
Season 2 - Episode 4
Mimori gives Kanata her thanks for helping her get this far, restating her promise that they will both be successors some day. Meanwhile, Chieri is awaiting the results, having said to Tsubasa that she wants to quit 00 if she is announced as she felt she didn't earn her votes, to which Tsubasa responded that if she is elected, she must tell the fans directly that she is quitting. The next set of places go to Sae, Tomochin and Kojiharu, whose speeches help Nagisa understand what the general elections are all about. Conflicted about what she should do, Chieri enters a panicked state when she is announced in sixth place. However, she overcomes her state to announce her love for her fans, saying that she'll continue doing her best. As the next set of places go to Mayuyu, Yukirin and Sayaka, Nagisa starts to have an unnerving feeling. Second place is awarded to Takamina, who gives her thanks to everyone who helped her get this far. Yuko is then announced as the winner, where she states her true goal is still to surpass Atsuko and become Center Nova. After the ceremony, Nagisa overcomes her fears and vows to face Chieri head on.
6 votes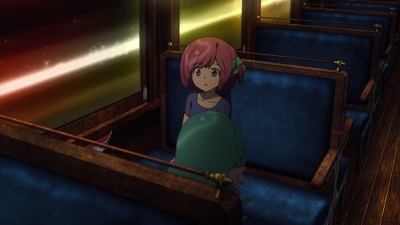 #3 - The Path to the Theater
Season 2 - Episode 12
The plan to take back Akibastar will be carried out soon. Nagisa and the others focus on their lessons. However, Chieri is still unable to recover from the shocking event she witnessed on Sagittariusstar.
6 votes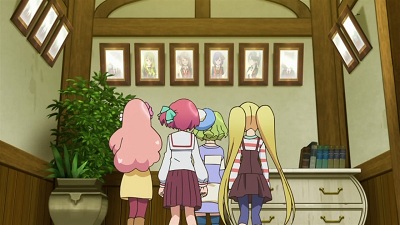 #4 - I Won't Betray Their Efforts
Season 1 - Episode 4
As the 77th gen trainees arrive on Akibastar, they are brought to see an AKB concert, which is opened by the two remaining 75th gen trainees, Mimori Kishida and Sonata's older sister Kanata. However, Kanata is not too pleased that Sonata had joined up and ends up arguing with her. Speaking with Mimori, Kanata reveals she joined AKB so she could get revenge on the DES for killing her father and did not want Sonata to face such danger. As dance lessons begin the next day, Kanata becomes frustrated when her instructor criticises her lack of motivation and runs off. However, Mimori reminds her that it is okay to enjoy singing and she soon makes up with Sonata.
5 votes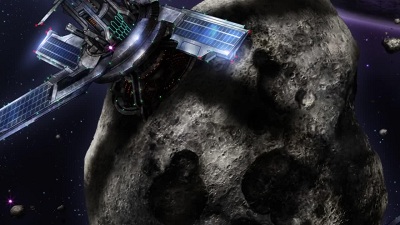 #5 - The Forbidden Star
Season 2 - Episode 5
The elected members are chosen for a concert on Baltistar, a planet completely under the entertainment ban. Meanwhile, the 77th generation of understudies are chosen to infiltrate a nearby military base undercover in order to investigate reports of important business people visiting the base. As the concert begins, drawing out the DES forces, the understudies begin their mission and start gathering intel. During their investigation, Nagisa, Yūka and Makoto discover a hidden casino where elite members gamble on how long the concert will last. As they attempt to investigate further, Makoto inadvertently blows their cover. However, due to an apparent stroke of luck, they manage to escape to a garbage disposal and report their findings to Tsubasa. The girls decide to target the nuclear reactor hidden somewhere in the base so they can shut down the casino and escape, with Orine's team using a stolen mech to help them. As Makoto laments her usefulness, Higashino, the DES guard that helped them escape, gives her his support and helps her to shut down the reactor, gaining her own Kirara in the process.
5 votes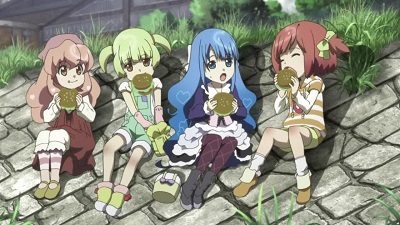 #6 - Beyond the Door
Season 2 - Episode 11
Arriving on Sagittariusstar, Chieri and Nagisa meet up with Yasunaga who takes them to Chieri's home as he attempts to set up a meeting with Chieri's father. In the meantime, Chieri tells Nagisa about how she discovered AKB0048.
6 votes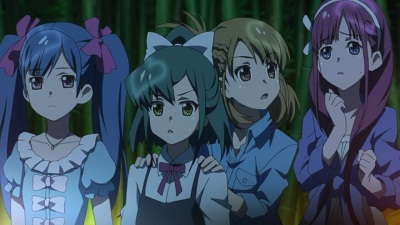 #7 - Kirara of Succession
Season 1 - Episode 7
With some of the AKB successors attending a peace ceremony, Kanata, Mimori, Chieri and 76th gen understudy Megumi are chosen to be stand-ins for the next concert. As Chieri's standing in for Yūko invokes jealousy from the 76th gen understudies, they dig up dirt on how her father is a manufacturer of DES weapons. Chieri explains to Nagisa about how she ran away from home when she heard her father's machines were being used by DES. As Kanata chases after Chieri, reminding her that her father should not affect her dream, Minami, Yūko and some other successors who believe Kanata should be made into a successor follow Tsubasa to where she meets Sensei-Sensei. There, they discover a cave full of Kirara, which shows a mirror of who succeeds the original AKB48 member, predicting Kanata will succeed Minami, who does not take it well.
4 votes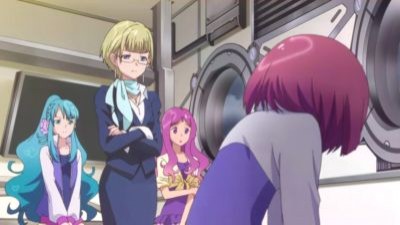 #8 - The Idol Who Sings of Love
Season 1 - Episode 12
Nagisa, Chieri and Orine manage to evade capture until they are rescued by the WOTA, who offer to help Nagisa rescue her father. Arriving at the detention center, Kanata and Yūka join the WOTA forces in diversionary tactics whilst the rest of the understudies sneak in underground. However, Nagisa's father refuses to be rescued and they are forced to retreat empty handed. Whilst recouping at Yūka's family restaurant, Nagisa hears from Yūka's parents how her father was arrested because he didn't want Nagisa to be forced to quit AKB0048. Due to all the stress she has been feeling, Nagisa ends up losing her voice, so Chieri decides to fill in for her song. Meanwhile, Minami confesses to Yūko that she intends to graduate after the concert, whilst Chieri tells Nagisa not to think about quitting until after their performance. As the day of the concert comes, the understudies start their performance whilst the successors and WOTA defend against the DES, although the concert is cut short due to the overwhelming DES forces. As Yūka says goodbye to Mamoru, who confessed his love for her before the concert, a new Kirara appears.
5 votes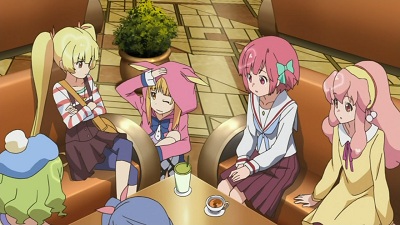 #9 - The Chosen Lights
Season 1 - Episode 2
As Nagisa, Orine and Yūka travel on the ship headed for the auditions, they meet fellow auditioners Suzuko Kanzaki and Makoto Yokomizo, along with a stowaway named Sonata Shinonome. They soon learn that Chieri Sono, the daughter of a corporate CEO who had introduced them to AKB in their childhood, had apparently run away from home and boarded the ship to the auditions. Whilst searching for her, Nagisa encounters a strange kid who tells her she should turn Chieri in if she wants to survive the auditions. Just then, the ship comes under attack from the anti-entertainment force DES who come to capture the auditioners. Just as the girls are about to be captured, AKB0048 arrive to take on the forces. As Nagisa gets caught whilst retrieving a ribbon her mother gave her, the kid from before rescues her, revealing herself to be none other than Chieri. Chieri gets trapped under a chandelier, but Nagisa refuses to leave her behind. This causes a creature known as a Kirara to grow brightly, which AKB0048 member Yūko Ōshima points out is the symbol of an idol before helping to free Chieri and bringing both her and Nagisa to the escape shuttle, where they blast off into a warp gate.
6 votes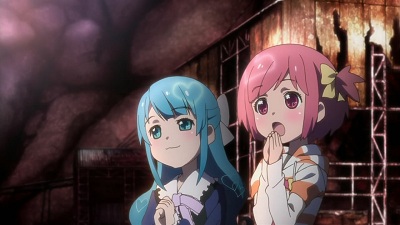 #10 - Uneraseable Dream
Season 1 - Episode 1
In a dystopian future where music is deemed illegal, AKB0048, successors to the idol group AKB48, rebel against the government to bring music to people's hearts. In the year 0048, three thirteen year old girls, Nagisa Motomiya, Orine Aida and Yuuka Ichijō, decide to audition to become members of AKB, although Nagisa has trouble singing due to the restrictions placed upon her by her father. As the girls hear they've passed the first round of auditions, Nagisa becomes downhearted as she wouldn't be allowed to go. However, after hearing about Yuuka's and Orine's reasons for wanting to join AKB, Nagisa decides to join Yuuka and Orine and head off to the auditions.
13 votes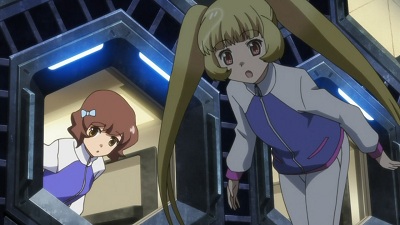 #11 - Stardust Audition
Season 1 - Episode 3
As all the applicants are gathered, they begin intense idol training which, to their surprise, involves combat skills and self defense. The manager, Tsubasa Katagiri, reveals that, in order to be selected, the applicants must protect AKB during a guerilla concert. As Nagisa and Yūka argue about Chieri's change in attitude, they stumble across AKB0048 practising and learn how hard they practise and how their occasional squabbles help improve each other. The day of the concert come and the applicants find themselves up against the DES, with many of the girls failing under pressure. As Nagisa and Chieri fight together, Chieri gets shot whilst protecting Nagisa. Thankfully, it is revealed the DES attack was simply a simulation using paint balls. Having taken note of their friendship and teamwork, Tsubasa announces that Nagisa, Chieri, Yūka, Orine, Suzuko, Makoto and Sonata have all successfully passed and will become the 77th generation understudies.
6 votes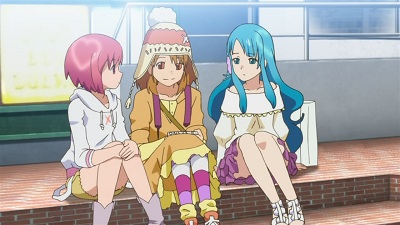 #12 - Their Day Off
Season 1 - Episode 5
As the trainees are given a day off from their lessons, the girls split off into various groups doing various activities with their seniors. Nagisa decides to follow Chieri as she goes shopping, where they meet up with Yūko, who tells them about the last successor of Atsuko Maeda who disappeared during a concert. Meanwhile, Suzuko and Sonata becomes curious about AKB0048's producer, Sensei-Sensei, whilst Yūka and Orine meet with Tomomi Itano and her ancestors. As all of the current members teach the trainees about what gives them inspiration, Nagisa and Chieri decide to follow in Yūko's footsteps.
5 votes