The BEST Episodes of Aashram
Every episode ever - ranked by fan votes!
Last Updated: Oct 18, 2021
Based in the fictional city of Kashipur, is an empire created by a self proclaimed Godman - Kashipur waale Baba Nirala, who derives his power from the influence he has over the lower strata of the society. He has often stood for them and they consider him to be their Messiah. A lower caste girl Pammi, is drawn into his devotion as he comes to her rescue. The sudden resurfacing of a skeleton in the adjacent forest land, disrupts the peace of the city in the crucial times of the upcoming state elections and all the links of the investigation mysteriously point towards one place - THE AASHRAM. Doubts begin to float about Baba Nirala truly being a Messiah.
Watch Now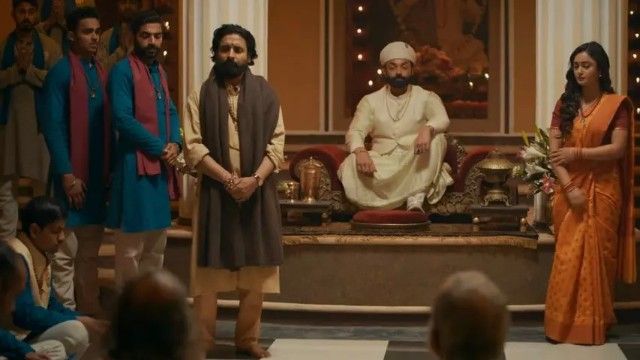 #1 - Chakra - Vaat
Season 2 - Episode 9 - Aired Nov 11, 2020
Pammi devises a plan to keep a close eye on the guards and entry and exit points of the ashram. Right before the elections, Baba Nirala delivers the most awaited news and announces his alliance with Hukum Singh's party in the upcoming elections. Baba Nirala is now promoted from messiah to a kingmaker in the eyes of the general public. While everyone is drowned in celebration, Pammi manages to run away and break free. Will CM Sunderlal expose Baba Nirala after losing the election? With public sentiment, political leanings and his followers by his side, Baba Nirala has now risen to immense power in the state. Will he ever see a downfall?
10 votes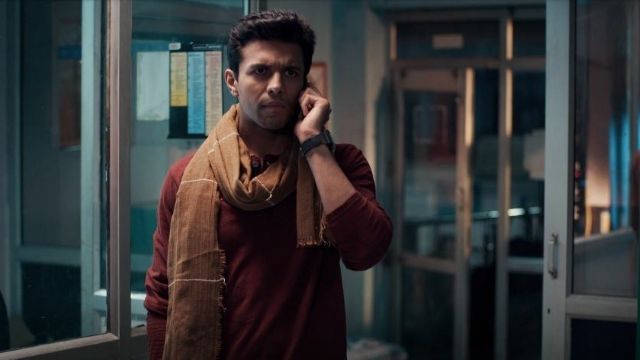 #2 - Maha Prasad
Season 1 - Episode 9 - Aired Aug 28, 2020
All the efforts of Ujagar Singh to continue the investigation have failed. He approaches his friend S. P. Dhandha and the two together decide to pursue the case in secret without letting anyone know. Inside the ashram, Satti has decided to do Shuddhikaran and is being transferred to somewhere else. Babita is shattered on learning this, and then late at night, she is called by Baba to his private quarters.
12 votes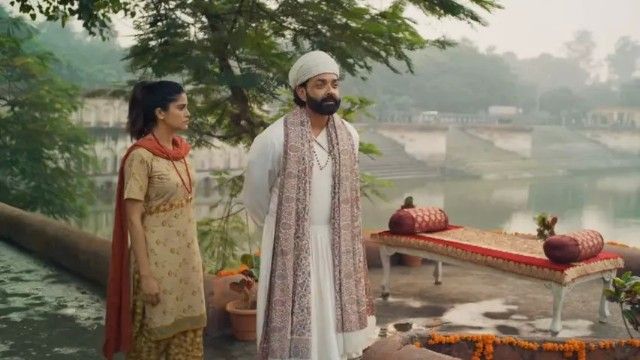 #3 - Kaliya - Mardan
Season 2 - Episode 5 - Aired Nov 11, 2020
Inspector Ujagar and Sadhu are able to get a big win as they click pictures of the drug racket inside the ashram. On the other hand, oblivion the reality, a naive Pammi reaches the chambers of baba to inform him about being grotesquely assaulted in an unconscious condition. Baba Nirala assures her that he will order Bhopa to find her culprit as soon as possible. Will Ujagar's cover finally be revealed? Will someone come to his rescue?
10 votes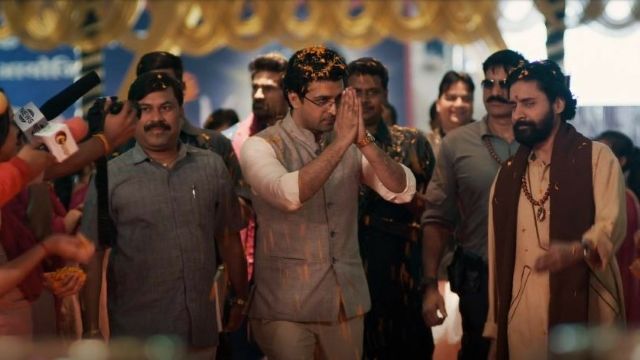 #4 - Amrit Sudha
Season 1 - Episode 5 - Aired Aug 28, 2020
Baba Nirala has organized the event of Mass Marriage in the ashram, where Satti would be one of the grooms. The event is attended by Hukum Singh, who offers Baba a luring deal to participate in the upcoming elections. Ujagar Singh makes progress on the case when the skeleton gets identified by a girl and the story unfolds. Will Baba now enter the world of politics and accept Hukum Singh's deal?
14 votes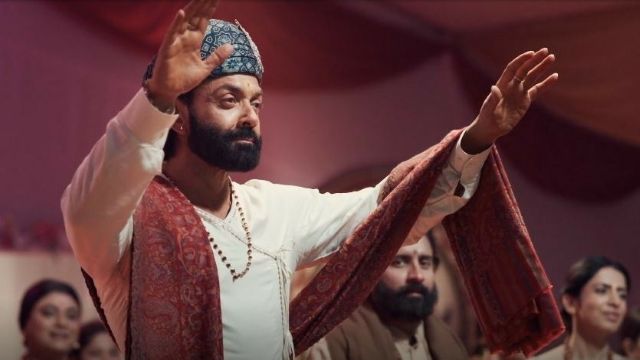 #5 - Duh Swapna
Season 1 - Episode 3 - Aired Aug 28, 2020
Pammi has decided to give up her career as a wrestler and follow the path of devotion and salvation under the guidance of Baba Nirala. She is highly impressed by the work Baba has done for the poor and the outcastes. Meanwhile the sub-inspector Ujagar Singh is probing the case of the skeleton. Will he find any lead in the case?
12 votes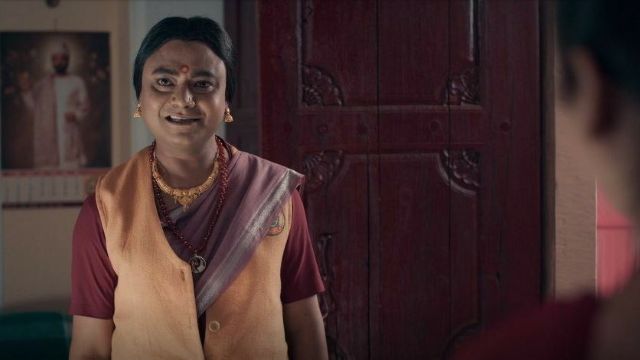 #6 - Sewa Daar
Season 1 - Episode 4 - Aired Aug 28, 2020
Baba has allowed Pammi to join the ashram as a sadhvi, but when her brother also shows interest to join the ashram, Baba is skeptical of him. While investigating the case of the skeleton, Ujagar Singh gets pushed towards the ashram and suspects some illegal activities going on there. With the growing popularity of Baba, CM is also inclined to find out his background. Will any secret information be revealed from Baba's past?
12 votes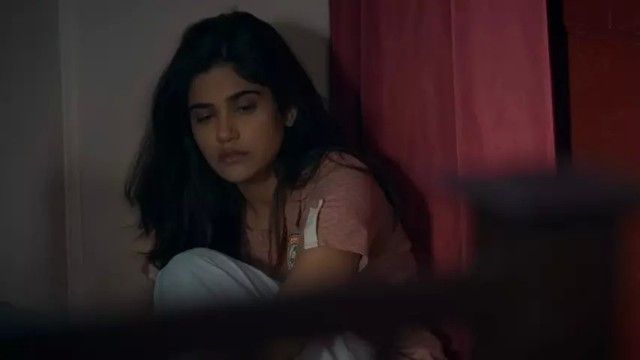 #7 - Koot - Neeti
Season 2 - Episode 8 - Aired Nov 11, 2020
Satti is on his way to the hospital after getting the news of his father's accident. Pammi reaches the hospital too. She understands that Bhopa is behind her father's accident and he has done it so that she keeps quiet about Baba Nirala's real intentions. Pammi is also upset with Babita and confronts her about not telling her the truth of Baba Nirala. Having enough information to destroy the ashram, CM Sunderlal orders a raid on Baba Nirala's ashram after not getting any cooperation from him. Baba Nirala is placed under house arrest.
8 votes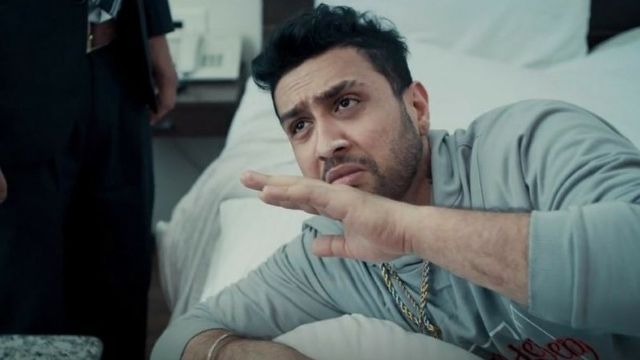 #8 - Shuddhi Karan
Season 1 - Episode 8 - Aired Aug 28, 2020
Baba Nirala wants more support from the younger generation and for this, he calls the famous pop star Tinka Singh to arrange a music show in the ashram which he refuses flatly and also insults Bhopa. Meanwhile, Babita's looks have created an impression on Baba and he tries to remove Satti from his way. What will Baba do now with Satti and pop star Tinka Singh?
13 votes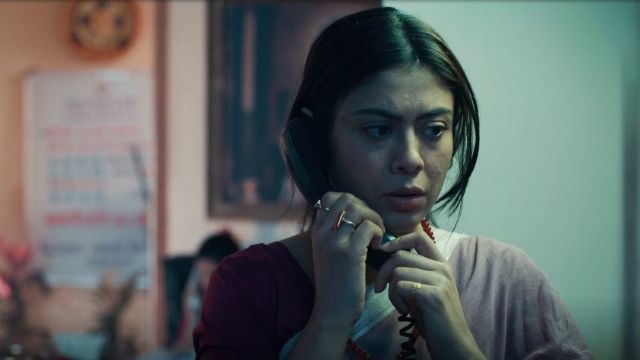 #9 - Vish Haran
Season 1 - Episode 6 - Aired Aug 28, 2020
Baba comes to know about I.G. Sharma's investigation on him after the CMs orders and he lays a trap for him, to which he falls prey. Sub Inspector Ujagar Singh in his investigation has led him to a lead inside the ashram named Kavita, but it is impossible to reach her or talk to her. Will Kavita take the risk to contact someone outside the ashram?
14 votes
#10 - Chhadma - Vesh
Season 2 - Episode 2 - Aired Nov 11, 2020
After getting what he craves the most, baba is impressed with Babita and he makes sure to show it. He orders the Sadhvi mata to let Babita perform the morning aarti every day. On the other hand, as the Tinka Singh concert becomes a massive hit and the subsequent events are even more cheered on, the demand for the narcotics has risen dramatically in the ashram premises.
10 votes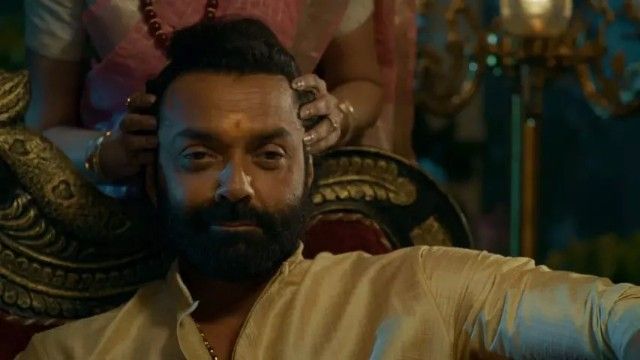 #11 - Moh - Bhang
Season 2 - Episode 7 - Aired Nov 11, 2020
After collecting enough evidence against Baba Nirala and proving all the illegal activities that are undertaken in the ashram, Natasha and Ujagar Singh hand over the file to the SP Dhanda. The SP uses the information to his benefits and gives the file to the CM in return for a much earlier promised transfer to Delhi. Pammi is determined to find out about baba's truth and so she pretends to be intoxicated and unconscious. At the same time, Pammi's father is on his way to meet her when he meets with an accident. Will Pammi be able to voice out the truth of baba? Will the CM expose Baba Nirala and his ashram?
10 votes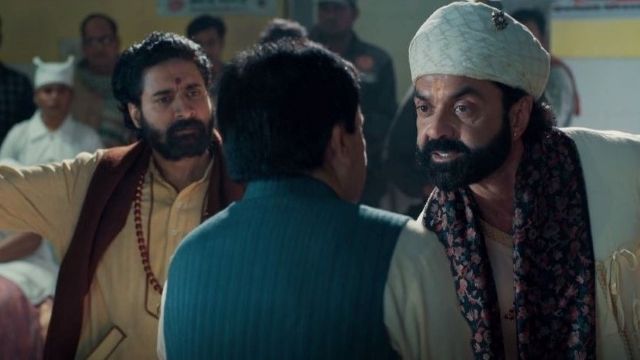 #12 - Pran Pratishtha
Season 1 - Episode 1 - Aired Aug 28, 2020
Pammi, the wrestling champion has always faced discrimination and tried her best to raise her voice against the system for the discrimination she has been a victim of, but to no avail. But then, like a ray of hope, Baba Nirala comes to her in the form of a saviour. And then, a body is dug out from a construction site in a forest.
19 votes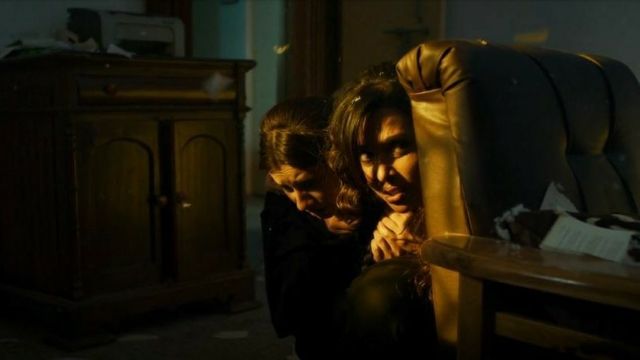 #13 - Gati Rodh
Season 1 - Episode 7 - Aired Aug 28, 2020
Ujagar Singh has dug too deep into the secrets of the ashram and he suspects that he might be near a big breakthrough. But then, he receives a call ordering him to stop the investigation on the case immediately and not to pursue the case further. Bhopa, on the other hand, receives shocking information about someone they had been following. Will Ujagar Singh give up the case?
13 votes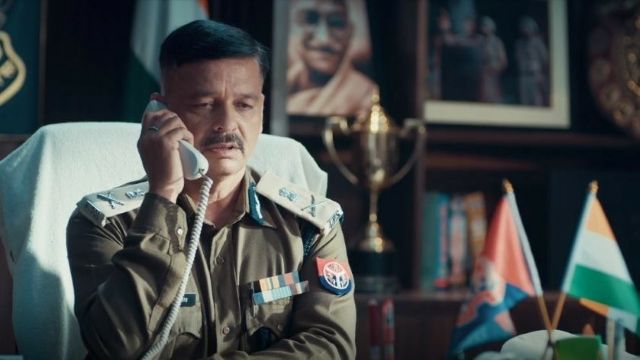 #14 - Grih Pravesh
Season 1 - Episode 2 - Aired Aug 28, 2020
The whole town is in rage when the skeleton is discovered in the forest and Chief Minister Sunderlal's name comes up in the case. Sub Inspector Ujagar Singh is assigned to the case and he has to reach the root of the matter. Pammi, on the other hand, is drawn to the magic of Baba Nirala's devotion!
15 votes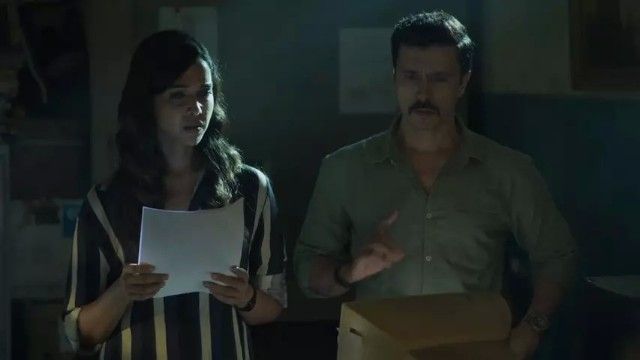 #15 - Chhadma - Yudhha
Season 2 - Episode 6 - Aired Nov 11, 2020
Everyone in the ashram is taken by shock when they hear about sudden death in the ashram. Pammi calls her brother, Satti to inform him about her health but Babita takes the call instead and assures Satti that Pammi would be fine soon. Kavita tries to warn Pammi about Baba Nirala's true face and tells her that he must be her culprit, but Pammi dismisses her. Ex-CM Hukum Singh takes on a public rally to demean the alliance of Baba Nirala and the current CM for his political gain. How will this end for him? Will Pammi see Baba's truth?
10 votes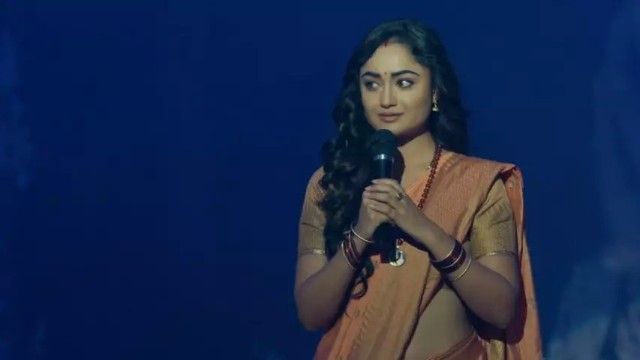 #16 - Naag - Paash
Season 2 - Episode 3 - Aired Nov 11, 2020
Baba Nirala takes CM Sunderlal to his Satsang. He also manages to make Babita strategically talk about how the ashram has given her a second life and transformed the lives of her and many other women like her. At the wrestling competition, the public demands baba to have a mock wrestle with Pammi. The latter understands that there is more than what meets the eyes and senses discomfort. What will she do now? Will she be convinced of baba's real intentions? Will Ujagar and Sadhu be able to gather enough information before getting caught?
10 votes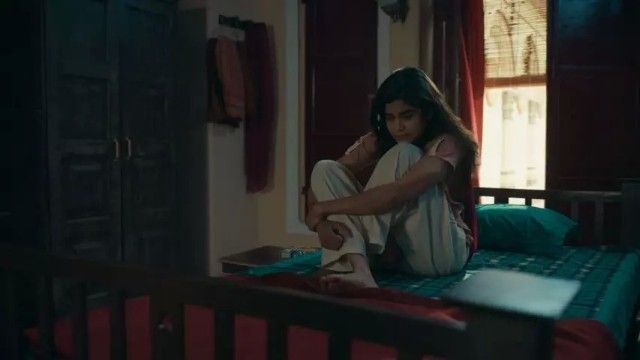 #17 - Mrig - Trishna
Season 2 - Episode 4 - Aired Nov 11, 2020
After having wrestled with her, Pammi becomes the object of Baba Nirala's next obsession. Next day, Pammi wakes up in pain and withers knowing that she has been molested, but remains unaware about who is behind the disgusting act. Akki makes friends with Sanober and decides to take her help in trapping Sunny. Will Pammi come to know about her perpetrator? Will Akki succeed in his plan to trap Sunny?
9 votes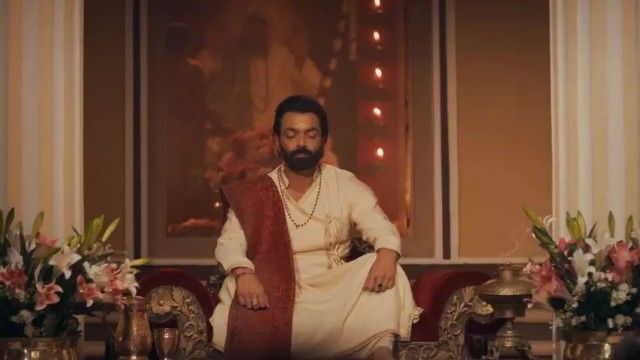 #18 - Triya - Charit
Season 2 - Episode 1 - Aired Nov 11, 2020
Tinka Singh is ready to organise the concert in Baba Kashipur Wala's ashram. Tinka Singh's concert in the ashram is a major buzz event and turns many heads towards the ashram. After the massive hit, the ashram comes into the public light and this is the best time for both CM Sunderlal and Ex-CM Hukum Singh, to make the most of it. Given the upcoming elections, the ashram soon becomes the epicentre of political discourse. While this happens during the day, baba Nirala makes sure to keep his nights busy as well.
10 votes