The Best Episodes Directed by James Bruce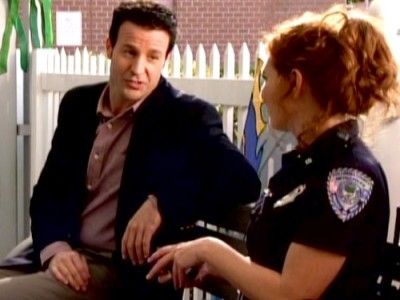 #1 - AWOL
Army Wives Season 4 - Episode 14
The tribe adjusts to a "new normal" around Fort Marshall with most of the soldiers deployed. When Roxy sees a female solider get handcuffed and taken away from her daughter she asks Claudia Joy to look into the situation, as the head of the FRG. Claudia Joy learns that the soldier went AWOL and missed her deployment but that Grant Chandler has taken the case hoping to take the Army to trial. In Afghanistan, Jeremy is smitten by a nurse after they both attend a group therapy session. Featuring guest star Harry Hamlin.
40 votes
#2 - The Messenger
Highlander Season 5 - Episode 10
Richie's found a new teacher: an Immortal who preaches a message of peace. An Immortal who believes that all Immortals can lay down their swords and live together as brothers. An Immortal who claims to be the oldest of their kind still alive -- Methos. Will laying down his sword in the name of peace mean Richie will lose his head? And what does this mean for the friend MacLeod already calls Methos?
23 votes
Watch on Amazon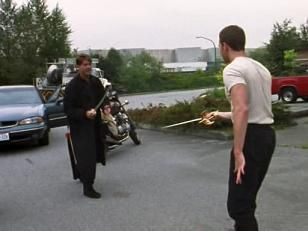 #3 - Haunted
Highlander Season 5 - Episode 8
Jennifer Hill believes the spirit of her dead husband Alec, an Immortal, is still with her. She comes to Alec's old friend MacLeod and begs him to appease Alec's spirit by whacking the son-of-a-bitch who took Alec Hill's head. Richie finds himself strangely attracted to the grieving young widow -- until he realizes he's the son-of-a-bitch who took Alec Hill's head.
26 votes