WWE Pay-Per-View
#1 - Royal Rumble 2001
Season 17 - Episode 1
Match Results:WWF Tag Team Championship - The Dudley Boyz defeated Edge & ChristianWWF Intercontinental CHampionship Ladder Match - Chris Jericho defeated Chris BenoitWWF Women's Championship - Ivory pinned ChynaWWF World Heavyweight Championship - Kurt Angle pinned Triple H2001 WWF Royal Rumble - Steve Austin last eliminated Kane to win the 2001 Royal Rumble Order of Entry Order of Elimination 1- Jeff Hardy (1- Buchanan by Matt & Jeff before #4) 2- Bull Buchanan (2- Faarooq by Matt & Jeff before #5) 3- Matt Hardy (3- Matt by Jeff before #6) 4- Faarooq (4- Jeff by Matt before #6) 5- Drew Carey (5- Carey by himself before #8) 6- Kane (6- GMS by Kane before #12) 7- Raven (7- Blackman by Kane before #12) 8- Al Snow (8- Snow by Kane before #12) 9- Perry Saturn (9- Raven by Kane before #12) 10- Steve Blackman (10- Saturn by Kane before #12) 11- Grand Master Sexay (11- HTM by Kane before #13) 12- The Honky Tonk Man (12- Goodfather by Rock before #15) 13- The Rock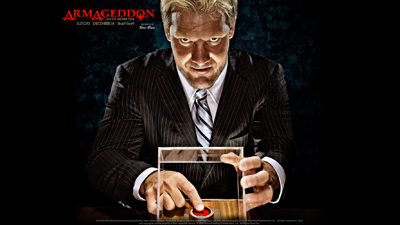 #2 - Armageddon 2008
Season 24 - Episode 14
World Heavyweight Championship: John Cena vs. Chris Jericho WWE Championship: Edge vs. Jeff Hardy vs. Triple H [Triple Threat] Randy Orton vs. Batista Rey Mysterio vs. CM Punk - Intercontinental Title Tournament Finals(Winner is the Number 1 contender) ECW Champion Matt Hardy vs Vladimir Kozlov(non-title) Mark Henry vs. Finlay (Belfast Brawl) Eight-Diva Santa's Little Helper Match Michelle McCool, Maria, Mickie James & Kelly Kelly vs Victoria, Natalya, Jillian & Maryse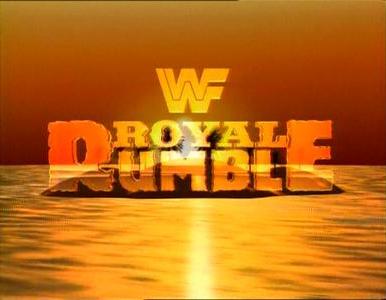 #3 - Royal Rumble 1995
Season 11 - Episode 1
WWF Intercontinental Championship: Jeff Jarret pinned intercontinetal champion Razor Ramoan to win the belt twice (intial count-out, and by pin-fall when Ramoan agreed to continue the match) The Undertaker pinnerd Irwin. R. Schyster WWF World Championship: World Champion Diesal and Bret Hart wrestled to a draw WWF Tag Team Championship Tournament Finals: The Kid & Bob Holly beat Bam Bam Bigelow & Tatanka to win the vacant World Tag Team Title Shawn Michales won the Royal Rumble last eliminating Davy Boy Smith, as the result of a pre-match stipulation, Michales progressed to the main event of Wrestlemania XI
#4 - Wrestlemania III
Season 3 - Episode 1
Rick Martel and Tom Zenk defeated Bob Orton and Don Muraco Billy Jack Haynes and Hercules fought to a Double Count out Hillbilly Jim, Little Beaver, and Haiti Kid defeated King Kong Bundy, Lord Littlebrook, and Little Tokyo by Disqualification Loser Must Bow and Kneel Match: Harley Race pinned Junkyard Dog Brutus Beefcake and Greg Valentine defeated Jacques and Raymond Rougeau Hair Versus Hair Match Roddy Piper defeated Adrian Adonis via sleeperhold The Hart Foundation (Jim Neidhart and Bret Hart) and Danny Davis defeated The British Bulldogs (Davey Boy Smith and Dynamite Kid) and Tito Santana Butch Reed pinned Koko B. Ware WWF Intercontinental Championship: Ricky Steamboat pinned Intercontinental Champion Randy Savage to win the title Honky Tonk Man pinned Jake Roberts Iron Sheik and Nikolai Volkoff defeated The Killer Bees (B. Brian Blair and Jim Brunzell) by Disqualification WWF World Heavyweight Championship: World Champion Hulk Hogan pinned Andre the Giant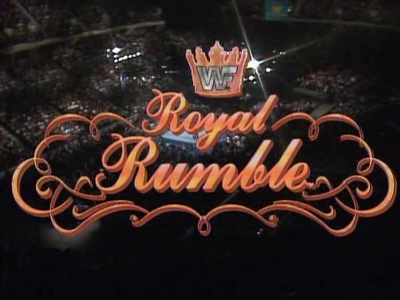 #5 - Royal Rumble
Season 4 - Episode 1
WWF Womens' Tag Team Championship Best 2 out of 3 Falls Match The Jumping Bomb Angels (Yamakazi and Tateno) defeated The Glamour Girls Royal Rumble Jim Duggan won the 1988 Royal Rumble Best 2 out of 3 Falls Match The Islanders (Haku and Tama) defeated the Young Stallions (Jim Powers and Paul Roma in two straight fall
#6 - Royal Rumble 2002
Season 18 - Episode 1
WWF World Tag Team Championship World Tag Team Champions Tazz and Spike Dudley defeated The Dudley Boyz (with Stacy Kiebler) WWF Intercontinental Championship William Regal defeated Intercontinental Champion Edge to win the title WWF Women's Championship Women's Champion Trish Stratus pinned Jazz Ric Flair defeated Vince Mcmahon in a street fight WWF Undisputed Championship Undisputed Champion Chris Jericho pinned The Rock, using the ropes for leverage. Royal Rumble Match Triple H won the Royal Rumble, last eliminating Kurt Angle, Triple H received a shot at Wrestlemaina X-8 as a result.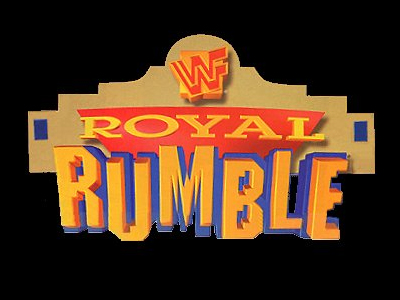 #7 - Royal Rumble 1997
Season 13 - Episode 1
WWF Intercontinental Championship Hunter Hearst Helmsley(ch)w/Curtis Hughes def. Goldust w/Marlena Ahmed Johnson def. Faarooq Assad w/The Nation Of Domination(DQ) Vader def. The Undertaker Perro Aguayo, El Canek & Hector Garza def. Fuerza Guerrero, Heavy Metal & Jerry Estrada The Royal Rumble: Stone Cold Steve Austin ""won"" the Royal Rumble, after being intially eliminated by Bret Hart, but his elimination went untocied by the distratced Referee, allowing Austin to throw Bret over the top rope to win the match WWF Championship Match: Shawn Michaels w/Jose Lothario defeated World Champion Psycho Sid to win the title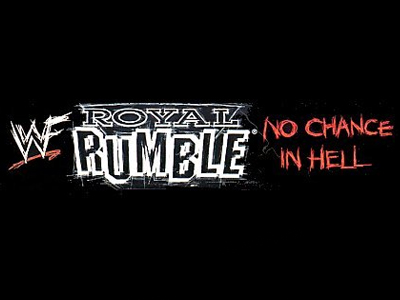 #8 - Royal Rumble 1999
Season 15 - Episode 1
Hardcore Championahip: Hardcore Champion Road Dogg beat Big Boss Man Intercontinental Championship: Intercontiental Champion Ken Shamrock dropped Billy Gunn Women's Championship: Women's Champion Sable beat Luna X-Pac rolled over Gangrel WWF World Championship: The Rock defeated World Champion Mankind in an I Quit match to win the title Vince McMahon won the Royal Rumble, last eliminating Stone Cold Steve Austin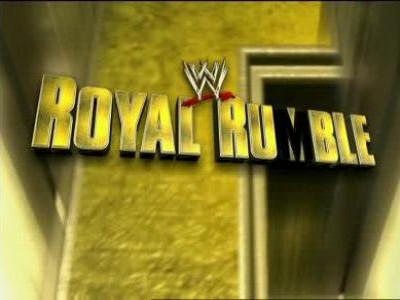 #9 - Royal Rumble 2004
Season 20 - Episode 1
World Tag Team Championship World Tag Team Champions Ric Flair & Batista defeated The Dudley Boyz WWE Cruiserweight Championship Cruserweight Champion Rey Mysterio pinned Jamie Noble Eddie Guerrero pinned Chavo Guerrero WWE World Championship WWE Champion Brock Lesnar pinned Hardcore Holly World Heavyweight Championship Last Man Standing Match World Champion Triple H battled Shawn Michaels to a Double Countout 2004 Royal Rumble - Chris Benoit won the 2004 Royal Rumble Order of Entry Order of Elimination 1- Chris Benoit (1- Bradshaw by Benoit before #6) 2- Randy Orton (2- Tajiri by Rhyno before #7) 3- Mark Henry (3- Henry by Benoit before #7) 4- Tajiri (4- Hurricane by Morgan before #11) 5- Bradshaw (5- Steiner by Booker before #12) 6- Rhyno (6- Kane by Booker before #13) 7- Matt Hardy (7- Spike by Kane before Spike entered #14) 8- Scott Steiner (8- Rhyno by Benoit before #15) 9- Matt Morgan (9- Hardy by Dupree before #16) 10- Hurricane Helms (10- Dupree by Rikishi
#10 - New Years Revolution 2006
Season 22 - Episode 1
Intercontinental Title Ric Flair def. Edge(managed by Lita)by DQ to retain Women's Title Trish Stratus def. Mickie James to retain Jerry Lawler def. Gregory Helms Triple H def. The Big Show Shelton Benjamin(managed by his momma) def. Viscera (with help from Shelton's mom) Bra and Panties Gauntlet Ashley def. Victoria to win Order of elimination: Candice, Torrie Wilson, Maria, Victoria, and Ashley Elimination Chamber John Cena def. Carlito, Masters, Angle, Kane and Michaels,Shawn Michaels and John Cena start,Carlito enters the Chamber, Kurt Angle enters the Chamber Chris Masters enters Shawn Michaels eliminates Kurt Angle Kane enters, Chris Masters eliminates Kane,Carlito eliminates Shawn Michaels, Carlito eliminates Chris Masters. John Cena eliminates Carlito WWE Championship Money in the Bank Cash in match Edge def. John Cena to win the title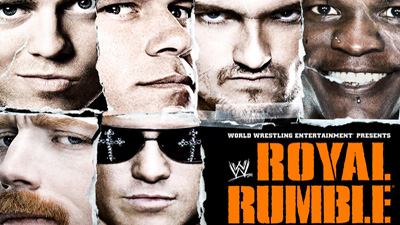 #11 - Royal Rumble 2011
Season 27 - Episode 1
Royal Rumble Match WWE Championship: The Miz (c) vs Randy Orton World Heavyweight Championship: Edge (c) vs Dolph Ziggler WWE Divas Championship: Natalya (c) vs Michelle McCool vs Layla vs Eve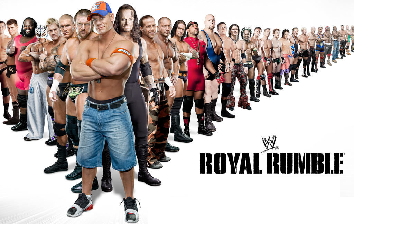 #12 - Royal Rumble 2010
Season 26 - Episode 1
30-Man Royal Rumble Match WWE Championship Sheamus (c) vs Randy Orton ECW Championship Christian (c) vs Ezekiel Jackson World Heavyweight Championship: Undertaker (c) vs Rey Mysterio Women's Championship Michelle McCool (c) vs Mickie James US Title The Miz (c) vs MVP Full Recap ECW Title: Christian (c) vs Ezekiel Jackson Winner: Christian with the Killswitch Backstage, Teddy Long and Tiffany are hanging out. In comes Cryme Tyme asking for both to be added to the Rumble match. Only one member of the team is in right now. Long won't do it. Cryme Tyme says they convinced someone to give them their spot. Great Khali comes in. Cryme Tyme says if Tiffany will kiss him, he'll give Cryme Tyme his Rumble spot. She won't do it. They do a bunch of singing and dancing and Khali does an impression of Steve Urkel. The Miz comes in and tells them all off. Teddy Long tells Miz he has to defend his U.S. title tonight against MVP. Miz isn't happy. Miz is now both in the Rumble match and defending his U.S. title against MVP. Khali starts to sing Who let the dogs out. Randy Orton is in his locker room and Cody Rhodes is telling him he has his back and he wants to make sure Orton knows it. He says the thing is, he can't say the same for Ted DiBiase. He says since his movie came out he hasn't been the same. United States Title: The Miz (c) vs MVP Finish comes with The Miz rolling up MVP out of nowhere for the pinfall and the victory. Winner and STILL United States Champion: The Miz Mvp attack Miz after the match There is a segment in the back with Big Show, Chris Jericho & R-Truth Backstage we see Orton walking and Ted DiBiase approaches him. He wishes him good luck tonight. Orton asks where Cody is. Ted says he honestly doesn't know. He says he can't talk to him lately and he's acting weird. DiBiase says he's talking about winning the Rumble and talking like he's basically counting Orton out. Orton says he thinks he's seconds away from beating Sheamus to become WWE Champion again and he doesn't want either DiBiase or Rhodes to help him. He walks off. WWE Title: Sheamus (c) vs Randy Orton Winner and STILL WWE Champion: Sheamus by DQ when Cody got involved After The Match: Orton Attacks Legacy, Sheamus Attacks Orton Women's Title: Michelle McCool (c) vs Mickie James Winner and NEW Women's Champion: Mickie James Out come some more WWE Divas and they bring a big cake down to the ring. They smash is all over McCool and fake Piggy(Layla). World Heavyweight Title: Rey Mysterio vs The Undertaker (c) Winner and STILL World Heavyweight Champion: The Undertaker 30-Man Royal Rumble Match Winner: Edge
#13 - Wrestlemania X
Season 10 - Episode 2
Match Results:Owen Hart pinned Bret HartBam Bam Bigelow & Luna Vachon pinned Doink the Clown & Dink the ClownLast Man Standing Match - Randy Savage pinned CrushWWF Women's Championship - Alundra Blayze pinned Leilani KaiWWF Tag Team Championship - Men On A Mission defeated The Quebecer's by CountoutThe Quebecers retained the titles.WWF World Heavyweight Championship - Yokozuna defeated Lex Lugar by disqualificationMr. Perfect was the special referee.Earthquake pinned Adam BombWWF Intercontinental Championship Ladder Match - Razor Ramon defeated Shawn MichaelsWWF World Heavyweight Championship - Bret Hart pinned YokozunaRoddy Piper was the special referee.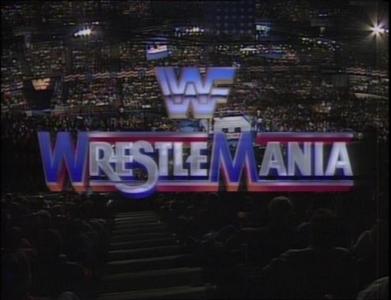 #14 - Wrestlemania VII
Season 7 - Episode 2
The Rockers def. The Barbarian & King Haku w/Bobby The Brain Heenan The Texas Tornado def. Dino Bravo w/Mouth Of The South Jimmy Hart The British Bulldog w/Winston def. The Warlord w/Slick Tag-Team Championship Match The Nasty Boys w/Mouth Of The South Jimmy Hart def. World Tag Team Champions The Hart Foundation to win the titles The Undertaker w/Paul Bearer def. Superfly Jimmy Snuka Blindfold Match: Jake The Snake Roberts def. The Model Rick Martel Career-Ending Match: The Ultimate Warrior def. Macho King Randy Savage w/Sensational Queen Sherri Tenryu & Kitao def. Demolition w/Mr Fuji Intercontinental Championship Match: The Big Bossman def. Mr Perfect(ch)w/Bobby The Brain Heenan by DQ Earthquake w/Mouth Of The South Jimmy Hart def. Greg The Hammer Valentine The Legion Of Doom def. Power & Glory w/Slick LOD extracted quick revenge against Roma and Herc. Million Dollar Championship Match: Virgil w/Rowdy Roddy Piper def. Million Dollarman Ted Dibiase The Mountie w/Mouth Of T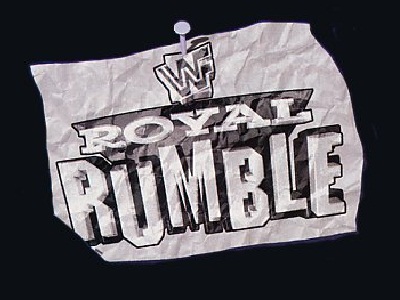 #15 - Royal Rumble 1998
Season 14 - Episode 1
Vader defeated Goldust Nova, Mosiac, & Max Mini beat Tarantula, Battalion, & El Torito Intercontinental Champion Rocky Maivia defeated Ken Shamrock by disqualification.. The Legion of Doom beat World Tag Team Champions The New Age Outlaws by disqulaification.. Stone Cold Steve Austin won the Royal Rumble, last eliminating Rocky Maivia, the win gave Austin a title shot at Wrestlemania XIV World Champion Shawn Michales defeated The Undertaker in a casket match when DX & Kane interfered..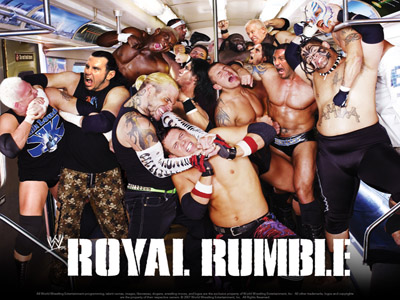 #16 - Royal Rumble 2008
Season 24 - Episode 1
John Bradshaw Layfield vs. "Y2J" Chris Jericho Career Threatening Match If Ric Flair loses, he will be forced to retire from the WWE "The Nature Boy" Ric Flair vs. Montel Vontavious Porter (United States Champion) World Heavyweight Championship Edge vs. Rey Mysterio WWE Championship Randy Orton vs. Jeff Hardy The 2008 Royal Rumble Match 30 Superstars from Raw, Smackdown, and ECW compete for a Title shot at Wrestlemania 24. Royal Rumble Participants: 1. Umaga 2. Snitsky 3. Hardcore Holly 4. The Miz 5. John Morrison 6. Hornswoggle 7. Mick Foley 8. Batista 9. The Undertaker 10. Kane 11. Finlay 12. Jamie Knoble 13. Cody Rhodes 14. Satino Marella 15. Carlito 16. Shawn Michael 17. Shelton Benjamin 18. Mark Henry 19. The Great Khali 20. Mr. Kennedy 21. Triple H 22. Tommy Dreamer 23. Big Daddy V 24. Chuck Palumbo 25. CM Punk 26. Super fly snuka 27. Rowdy Piper 28. Elijah Burke 29. Chavo 30. Cena
#17 - Wrestlemania IX
Season 9 - Episode 2
WWF Intercontinental Championship Tatanka defeated Intercontinetal Championship Shawn Michaels by disqualification The Steiner Brothers defeated The Headshrinkers Doink the Clown pinned Crush Razor Ramon pinned Bob Backlund WWF Tag Team Championship Wolrd Tag Team Champions Money Inc. defeated the Mega-Maniacs (Hulk Hogan & Brutus Beefcake) by disqualification Lex Lugar pinned Mr. Perfect The Undertaker defeated Giant Gonzalez by disqualification WWF World Heavyweight Championship Yokozuna pinned World Champion Bret Hart to win the title WWF World Heavyweight Championship Hulk Hogan pinned World Champion Yokozuna to win the title
#18 - Wrestlemania XI
Season 11 - Episode 2
The Allied Powers defeated The Blu Brothers WWF Intercontinental Championship Razor Ramon defeated Intercontiental Champion Jeff Jarrett by disqualification Undertaker defeated King Kong Bundy WWF Tag Team Championship Owen Hart and Yokozuna defeated World Tag Team Champinoships The Smoking Gunns to win the titles ""I Quit Match"" Bret Hart defeated Bob Backlund WWF World Heavyweight Championship World Champion Diesel defeated Shawn Michaels Lawrence Taylor defeated Bam Bam Bigelow
#19 - No Way Out 2002
Season 18 - Episode 2
Tag Team Turmoil: APA won the match to earn a chance at the titles at WrestleMania X-8. Order of elimination: Chirstian and Lance Storm defeated Albert & Scotty 2 Hotty The Hardy Boyz (with Lita) defeated Lance Storm and Chirstian The Hardy Boyz defeated The Dudley Boyz (with Stacy Keibler)Billy and Chuck defeated The Hardy Boyz The A.P.A defeated Billy and Chuck to win the match. Rob Van Dam pinned Goldust WWF World Tag Team Championship: Tazz & Spike Dudley defeated Booker T & Test WWF Intercontinental Championship Brass Knuckles on a Pole Match - Intercontinental Champion William Regal pinned Edge The Rock pinned The Undertaker Kurt Angle pinned Triple H (Stephanie McMahon was guest referee) WWF Undisputed Championship: Undisputed Champion Chris Jericho pinned Steve Austin when the N.W.O interfered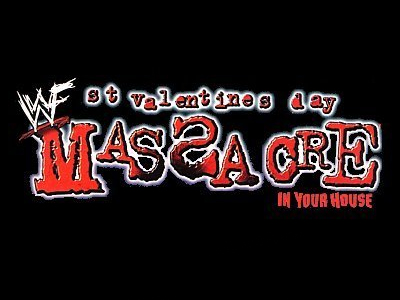 #20 - St Valentine's Day Massacre
Season 15 - Episode 2
Goldust beat Blue Dust Hardcore Championship: Bob Holly defeated Al Snow to win the Hardcore title World Tag Team Championship: World Tag Team Champions Owen Hart & Jeff Jarrett downed D-Lo & Mark Henry Boss Man rolled over Mideon Intecontinental Championship: Val Venis upset Intercontinental Champion Ken Shamrock to win the tile (Billy Gunn was the guest referee) Chyna & Kane beat Triple H & X-Pac WWF World Championship: World Champion Mankind and The Rock went to a double knockout in a Last Man Standing Match Stone Cold Steve Austin dropped Vince McMahon in a cage, earning the right to move on to Wrestlemania 15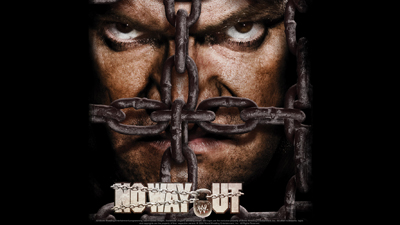 #21 - No Way Out 2009
Season 25 - Episode 2
The Elimination Chamber for World Championship Match: John Cena (c) vs Edge vs Rey Mysterio vs Chris Jericho vs Mike Knox vs Kane WWE Championship Elimination Chamber Match: Edge (c) vs The Undertaker vs Triple H vs The Big Show vs Jeff Hardy vs Vladimir Kozlov Shane McMahon vs Randy Orton (no holds barred match) Shawn Michaels vs. JBL ECW Championship: Jack Swagger(c) vs Finlay The main event of the show and the main match on the Raw brand was an Elimination Chamber match for the World Heavyweight Championship. Edge won the match after pinning Rey Mysterio last following a Spear. The predominant match on the SmackDown brand was an Elimination Chamber match for the WWE Championship, which Triple H won after pinning The Undertaker last following a Pedigree. The primary match on the ECW brand was for the ECW Championship between Jack Swagger and Finlay, which Swagger won by pinfall after performing a Gutwrench powerbomb. The undercard also featured two more matches from the Raw brand. The first was a No Holds Barred match between Randy Orton and Shane McMahon, which Orton won. The second match saw Shawn Michaels defeat John "Bradshaw" Layfield.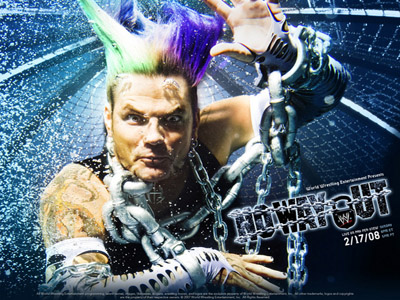 #22 - No Way Out 2008
Season 24 - Episode 2
WWE Championship: Randy Orton (c) vs. John Cena Elimination Chamber match, The winner will get a WWE Championship match at WrestleMania XXIV: Umaga vs. Shawn Michaels vs. Chris Jericho vs. John "Bradshaw" Layfield vs. Jeff Hardy vs. Triple H Mr. Kennedy vs. Ric Flair If Flair loses the match, he must retire from wrestling. Elimination Chamber match, The winner will receive a World Heavyweight Championship match at WrestleMania XXIV.: Batista vs. The Great Khali vs. Finlay vs. Montel Vontavious Porter vs. Big Daddy V vs. The Undertaker World Heavyweight Championship: Edge (c) vs. Rey Mysterio ECW Title Match: Chavo Guerrero vs C.M Punk
#23 - Wrestlemania
Season 1 - Episode 2
Hulk Hogan & Mr. T vs. Paul Orndorff and Roddy Piper, Intercontinental Champion Greg Valentine vs. The Junk Yard Dog, Tag Team Champions the U.S. Express vs. Nikolai Volkoff and the Iron Sheik, Women's Champion Lelani Kai vs. Wendi Richter, King Kong Bundy vs. S.D. Jones, Ricky Steamboat vs. Matt Borne, Bodyslam Match: Andre the Giant vs. Big John Studd, Tito Santana vs. The Executioner, Brutus Beefcake vs. David Sammartino.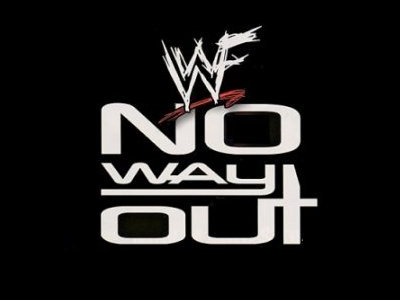 #24 - No Way Out 2000
Season 16 - Episode 2
WWF Intercontinental Championship European Champion Kurt Angle pinned Intercontinental Champion Chris Jericho to win the Intercontinental title... WWF Tag Team Championship The Dudley Boyz (Buh-Buh Ray and D-Von) defeated World Tag Team Champions The New Age Outlaws (Billy Gunn and Jesse James) when D-Von pinned Jesse James Mark Henry pinned Viscera Edge and Christian defeated The Hardy Boyz (Jeff and Matt) when Christian pinned Matt, following interference from Terri Runnels, as the result of a prew-match stipulation, Edge and Chirstian gained a Tag Team Title Shot at Wrestlemania 16 Tazz defeated Big Boss Man (0:47) by Disqualification... No Holds Barred Match: X-Pac pinned Kane in a ""No Holds Barred"" match ... Rikishi Phatu and Too Cool (Brian Christopher and Scott Taylor) defeated Chris Benoit, Dean Malenko, and Perry Saturn when Rakishi Phatu pinned Dean Malenko... Winner Gets a Title Shot at WrestleMania 16 The Big Show pinned The Rock WWF World Championship World Champio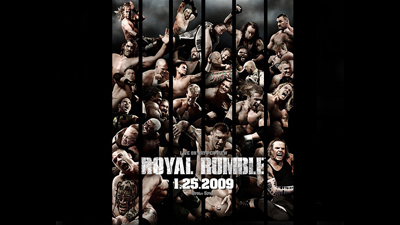 #25 - Royal Rumble 2009
Season 25 - Episode 1
30-Man Royal Rumble match Participants: Triple H Big Show Vladimir Kozlov Shelton Benjamin Undertaker Randy Orton Kofi Kingston Rey Mysterio The Miz John Morrison Cody Rhodes Ted DiBiase Jr. Santino Marella Kane The Brian Kendrick Carlito R-Truth CM Punk Chris Jericho Finlay Mark Henry The Great Khali MVP JTG Mike Knox Goldust William Regal RVD Dolph Ziggler Hacksaw Jim Duggan World Championship Match: John Cena (c) vs JBL w/ HBK Woman's Championship Match: Beth Phoenix (c) vs Melina WWE Championship: Jeff Hardy (c) vs. Edge ECW Championship ECW Champion Jack Swagger vs. Matt Hardy