Ultimate Factories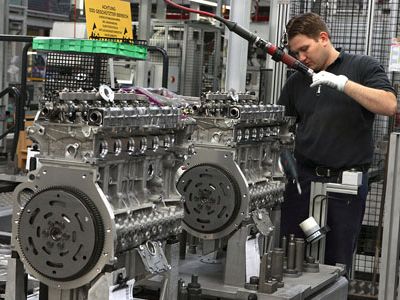 #1 - BMW
Season 2 - Episode 1
The name BMW is synonymous with performance, precision, engineering, a fastidious quality. Obsessively designed, owners drive the "ultimate driving machine" for the sheer pleasure of controlling a mechanical marvel on the open road and feeling G-forces in their gut. Now, NGC takes viewers inside the creation of BMW's newest sports cars: the Z4 Roadster. See first-hand how this $45,000 ultimate roadster, with its unique styling and flawless quality, is built by three ultimate factories.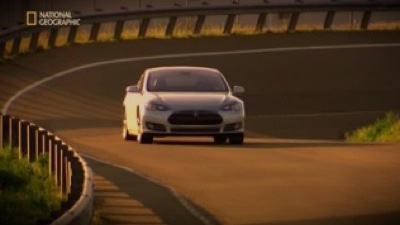 #2 - Tesla Model S 9.17
Season 7 - Episode 10
Tesla Motors founder Elon Musk is out to create the world's first manufacturing plant for the fully electric car.
#3 -
Season 8 - Episode 0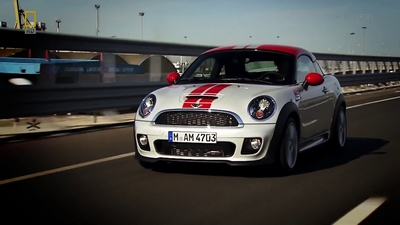 #4 - The Mini Coupe
Season 7 - Episode 1
Follow the Mini Coupe – the Oxford plant's first ever two-seater sports vehicle – as it makes its way through the state-of-the-art Mini factory.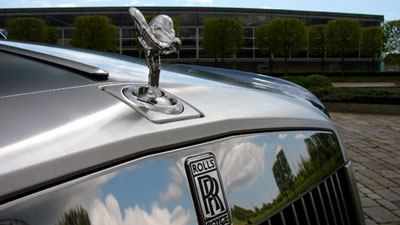 #5 - Rolls-Royce
Season 3 - Episode 1
The Phantom is the first Rolls-Royce motorcar to be introduced since the company was acquired by BMW in 1998. Each Phantom is a unique combination of state-of-the-art technology and old-world craftsmanship, constructed with meticulous attention to detail. Manufacture of the Phantom begins in Unterhallerau, Germany, where its strong, stiff and lightweight space frame chassis is built. Each space frame and body shell assembly is then sent to BMWs factory in Dingolfing, Germany for corrosion-resistance treatment and primer paint. Next, each Phantom is shipped to a manufacturing facility constructed by BMW specifically to build the new generation of Rolls-Royce motorcars. It takes an average of 450 hours and the skills of hundreds of dedicated craftspeople, artisans, designers, engineers, mechanics, painters, sewing machinists and others to hand-build each car. At a base price of $380,000, the Phantom comes equipped with an impressive list of standard amenities including 90 square yards (75 sq meters) of A-grade Bavarian leather upholstery and book matched interior wood trim, hand-crafted from exotic veneers, all of which are fashioned right in the main assembly building of the Goodwood plant. With the Rolls-Royce customization, or bespoke program, however, the options are limited only by the boundaries of the buyers bankroll and imagination.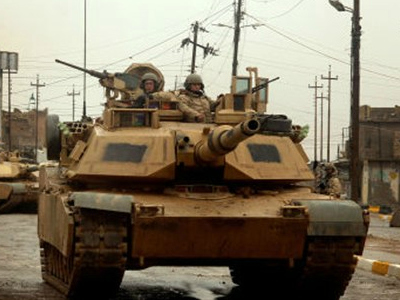 #6 - M-1 Tank
Season 1 - Episode 2
NGC takes you into the factories responsible for completely rebuilding the decades-old Abrams M-1 tank into one of the world's most powerful land weapons systems.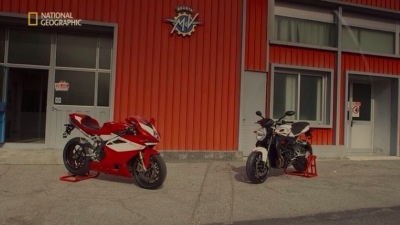 #7 - MV Agusta
Season 7 - Episode 19
Purchased by a father and son team, the company is now betting its future on a brand new motorcycle design. MV Agusta is one of the most famous Italian motorcycle brands ever but its most recent history has had many ups and downs. But now the company is back and betting its future on a brand new machine called the F3. Its design, engineering and manufacturing is key to whether the MV brand can not only survive but return to glory.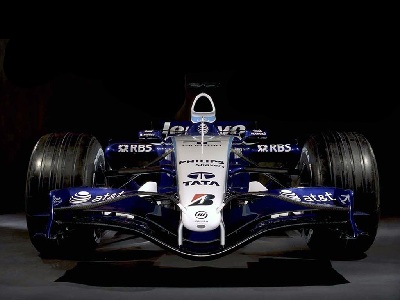 #8 - Williams F1 Car
Season 6 - Episode 2
With unprecedented access to the Williams F1 futuristic development factory, we reveal the ins and outs of the phenomenal FW33 F1 Car.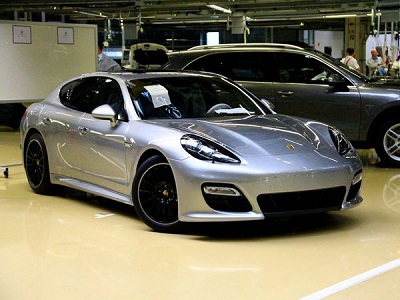 #9 - Porsche Panamera
Season 5 - Episode 2
A Porsche factory in Leipzig, Germany, is visited for a look at the making of the Panamera, the company's first four-door high-performance sports sedan.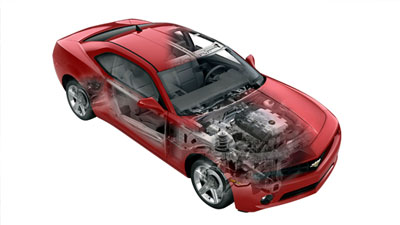 #10 - Camaro
Season 3 - Episode 2
What does it take to build a classic car with 21st century technology? Now, after nearly a decade off the factory line, Chevy is reintroducing the 2010 Camaro SS. NGC visits the 10-million-square-foot factory, one of the largest auto plants in the world, where the car is stamped from cold raw steel and assembled by high-tech precise robots and nearly 5,800 employees, to create the car's specially designed "unibody" construction.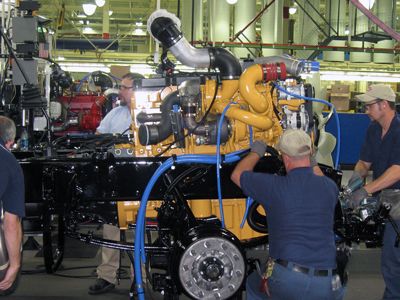 #11 - Peterbilt
Season 1 - Episode 3
At the Peterbilt factory in Denton, Texas, the world's most sophisticated trucks are built from scratch. Discover Peterbilt's history and drag race a big rig.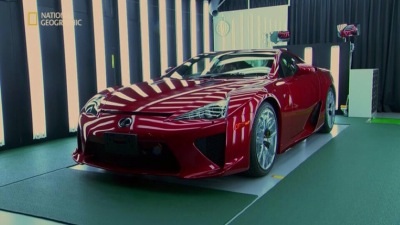 #12 - Lexus LFA
Season 7 - Episode 16
For 20 years, Lexus has been synonymous with quiet, efficient, luxury. Now they have launched their first petrol sucking supercar - the Lexus LFA. 325kph and 0-100kph in 3.8 seconds, it's anything but understated. This is the construction story behind the ultimate Japanese supercar. Hand built at the LFA Works in Toyota City, Japan, this car is 65% carbon fibre and powered by the highest revving production engine on the road. At $375,000 it's also the most expensive Japanese road car ever.
#13 - Mclaren Supercar
Season 8 - Episode 15
#14 - Super Chopper
Season 7 - Episode 12
With top speeds of around 200 mph, next generation super-choppers weigh about 15 tons, defy the laws of gravity, and can go virtually anywhere.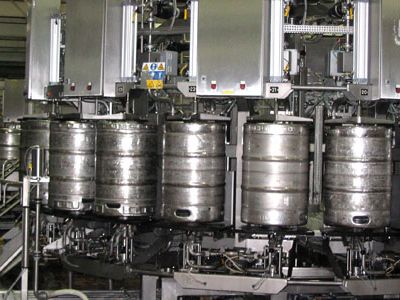 #15 - Budweiser
Season 1 - Episode 4
What's the secret to Budweiser's success? NGC takes you inside the Anheuser-Busch brewery in St. Louis to learn the steps, secrets and science behind this legendary concoction.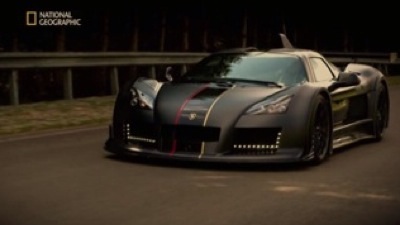 #16 - Gumpert Apollo
Season 8 - Episode 4
#17 - Audi R8
Season 8 - Episode 11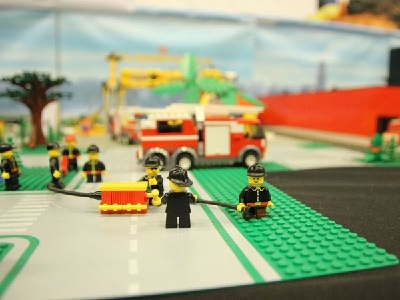 #18 - Lego
Season 5 - Episode 4
As simple as it is successful, LEGO is without doubt one of the most popular toys of all time. This eye-opening trip to the company's high-tech factory reveals how robots and tricky test markets are behind the company's ever-popular police station set.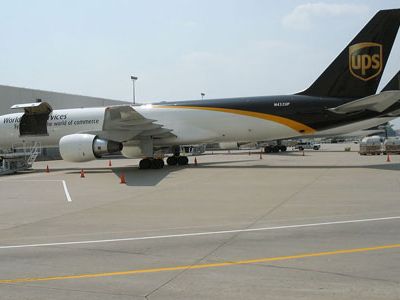 #19 - UPS
Season 2 - Episode 4
Millions depend on UPS. Step inside the largest package delivery company on the planet, delivering 4 billion packages a year.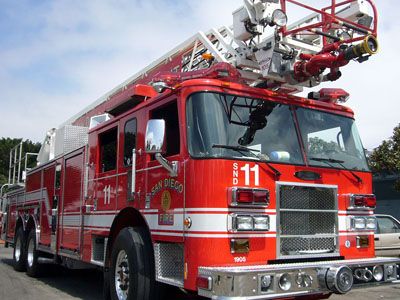 #20 - Fire Trucks
Season 2 - Episode 5
Go inside fire trucks mammoth 800,000 sq.ft. operation, where over 1,500 highly skilled workers mix muscle and high-tech tools to create made-to-order rigs in approximately 45 days.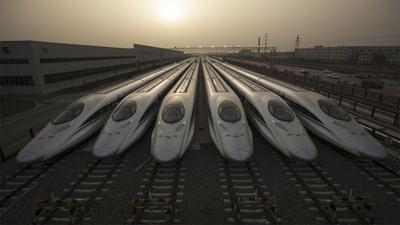 #21 - Speed Rail 9.00
Season 7 - Episode 13
Follows the production of the "Automotrice à grande vitesse" (Alstorm AGV); the standard gauge high-speed electric multiple unit train designed and built by Alstorm, running all around Europe.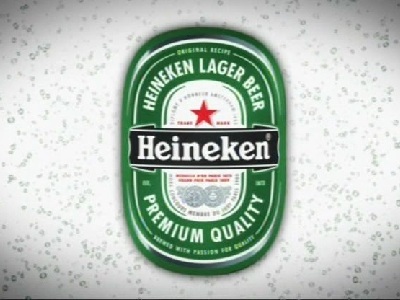 #22 - Heineken
Season 5 - Episode 9
A tour of Heineken's 250-acre flagship brewery in Zoeterwoude, Netherlands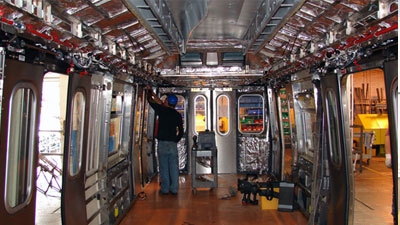 #23 - NYC Subway Car
Season 3 - Episode 6
Join us as we follow the creation of the car that moves millions. The R-160 Subway car is the newest member of the New York City Transit fleet -- bringing 21st Century safety and technological innovations to a mass transit system over 100 years old. These innovations include LCD screen maps, a passenger emergency intercom system, soundproofing and a braking system that actually generates electricity and returns power to the third rail. It starts as sheets of metal in Sao Paulo, Brazil where human skill, fire, and steel come together to build the body shell. After a month-long voyage, the body arrives in Hornell, NY for final assembly, motor installation, and testing. Once assembled the R-160 weighs nearly 85,000 lbs and contains 24 miles of wiring. This car is built to last 40 years, to withstand the force of 1.6 billion riders per year, and survive in one of the worlds toughest environments New York City.
#24 - Megabridges Greece
Season 6 - Episode 8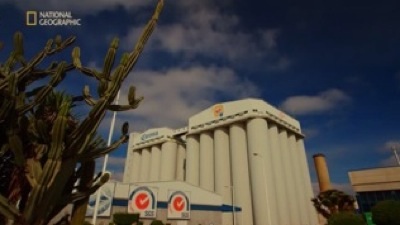 #25 - Corona
Season 8 - Episode 7