Tyrant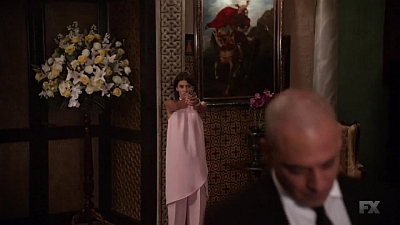 #1 - Pax Abuddin 8.15
Season 2 - Episode 12
It's a new dawn in Abuddin, and Jamal's fate - along with that of the Al-Fayeed family - remains uncertain. Recognizing the situation is ripe for turmoil, Barry encourages Rami to stay and oversee the transition. Leila cooperates with the Arab League, hoping to secure a position for herself and Ahmed in the new world order.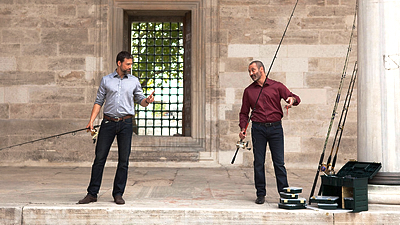 #2 - Gone Fishing 8.08
Season 1 - Episode 10
On the verge of betraying and displacing Jamal, Barry receives troublesome news that threatens to destroy everything he's worked so hard for. Meanwhile, Jamal's rising suspicions lead him to question the loyalty of those closest to him.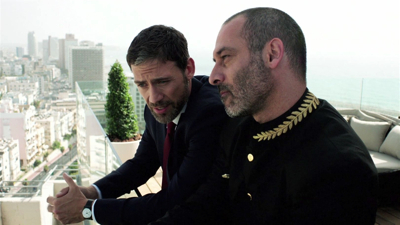 #3 - What the World Needs Now 8.01
Season 1 - Episode 6
Barry convinces Jamal to meet with exiled opposition leader Sheik Rashid. But when the meeting takes a turn for the worse, Jamal is forced to make a difficult decision that will impact the lives of his family and his country forever.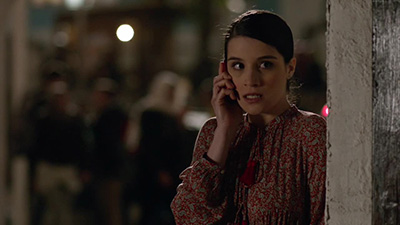 #4 - The Dead and the Living 8.01
Season 3 - Episode 3
Barry and Molly employ every means available to prevent a personal tragedy. Fauzi and Daliyah become close through work, emboldening Fauzi to hope for a romantic future. Ahmed makes a dark discovery about Nusrat's past.
#5 - Preventative Medicine 7.96
Season 1 - Episode 7
Jamal is terrified to discover that Sheik Rashid may actually survive Jamal's brutal attack, while Amira's disclosure of a twenty year old secret leads Barry to question everything he's ever believed about his father.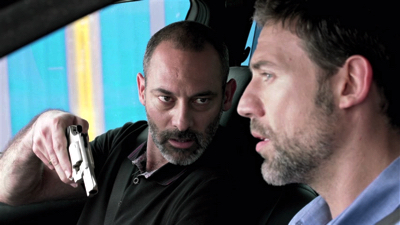 #6 - Gaslight 7.92
Season 1 - Episode 9
As the plans for the coup continue to take shape, Jamal proves how far he will go to punish those who oppose him, and Barry's relationship with Molly is pushed to the limit after she learns of the repercussions that await their family.
#7 - Desert Storm 7.90
Season 2 - Episode 11
To secure military support, Barry takes advantage of a sandstorm to overrun the Caliphate's military base. As the political tide shifts, Leila re-examines her loyalties and makes a bold play in the palace. Molly uses all the resources at her disposal to try and save Barry's life.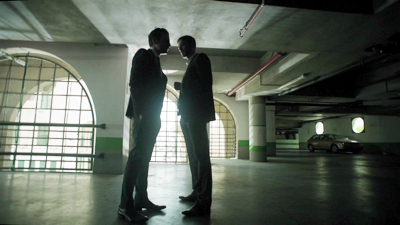 #8 - Hail Mary 7.90
Season 1 - Episode 5
As Jamal prepares to throw down the gauntlet on the thousands of citizens gathered in the Plaza to protest his reign, Barry scrambles to put together a summit in the hopes of avoiding violence and bloodshed.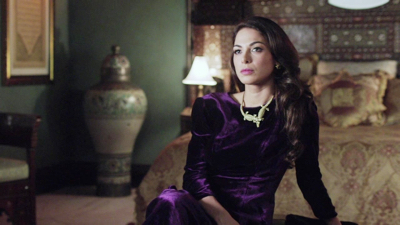 #9 - Meet the New Boss 7.83
Season 1 - Episode 8
Fed up with Jamal's unpredictable and violent nature, Barry conspires to start a coup and remove his brother from office; while at the same time Jamal is so moved by Barry's willingness to do the unthinkable and hasten Sheik Rashid's demise, that he stops at nothing to prove his worth to his brother.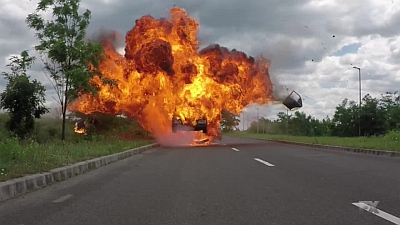 #10 - Zanjir 7.81
Season 2 - Episode 10
Despite having depleted forces, Barry prepares to lead a crucial mission. Fueled by his delusions, Jamal takes extreme action that has far-reaching ramifications. When tragedy strikes close to the palace, Leila realizes the severity of their situation and doubts Jamal's ability to see them through the storm.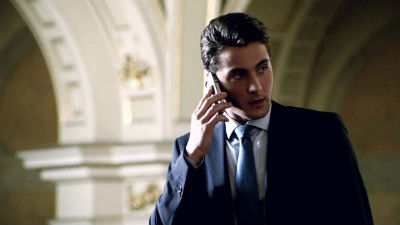 #11 - The Other Brother 7.81
Season 2 - Episode 6
Barry decides to stay in Abuddin and make a stand against the Caliphate. Jamal pushes the Chinese diplomat for military support. Sammy discovers that Abdul has been kidnapped by the Caliphate.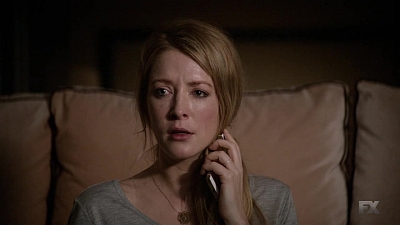 #12 - Inside Men and Outside Women 7.79
Season 2 - Episode 9
Increasingly suspicious of those close to him, Jamal believes Khalil is the only person he can trust. Deciding he should no longer hide the truth, Barry reveals to Molly that he's alive. Hoping to lift Nusrat's depression, Ahmed asks Nusrat to run away with him. Skeptical of Khalil's tactical luck, Ihab zeroes in on a traitor in the Caliphate.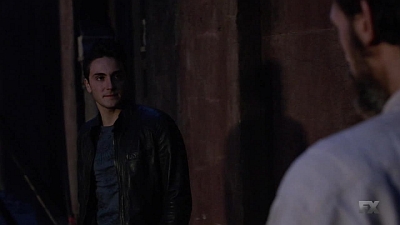 #13 - Fathers and Sons 7.75
Season 2 - Episode 8
Suffering heavy losses, Barry wrestles with the notion that he needs the palace's support to survive. As paranoia builds within Jamal, he questions where Rami's loyalty lies. Stricken by Abdul's death, Sammy plans to give his money to insurgents fighting the Army of the Caliphate.
#14 - Pilot 7.73
Season 1 - Episode 1
Barry Al-Fayeed is a California pediatrician who also happens to be the second son of a Middle Eastern dictator. Barry reluctantly agrees to return home with his American family for his nephew's wedding. Events thrust him into the complex and turbulent growing pains of a nation straining to break free from dictatorial rule.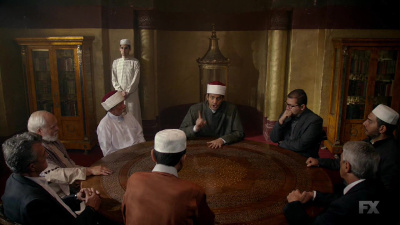 #15 - Bedfellows 7.73
Season 3 - Episode 7
Haunted by Emma's death and his failure to kill Ihab, Barry pushes away his closest allies - including Daliyah. Leila leaves the government in protest and forms an unlikely partnership. Cogswell takes radical action against a blackmailer. Ihab forms a connection with Mahdiya, while the Caliphate ramps up plans to invade Abuddin.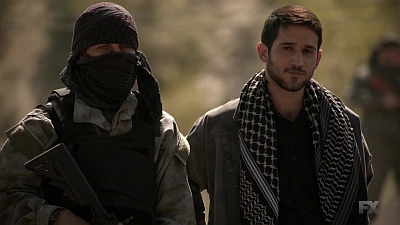 #16 - The Viper in the Palace 7.70
Season 2 - Episode 5
Molly and Sammy go to Abbudin to address the dispute over his inheritance; Jamal and Tariq's feud over military strategy reaches the point of no return; Barry is afraid his cover will be blown and that those who helped him could be in danger when the Army of the Caliphate arrives.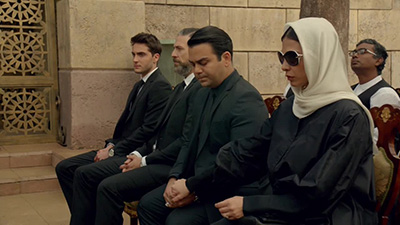 #17 - Prayer for our Daughters 7.69
Season 3 - Episode 4
Barry and Molly respond in wildly different ways to a catastrophe that threatens to throw the country off course. Violent protests break out in Abuddin. Fauzi and Leila launch their political campaigns in earnest while Al-Qadi grapples with his delicate position between Islamic factions.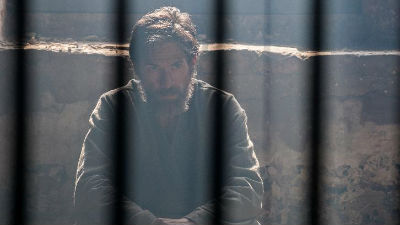 #18 - Mark of Cain 7.66
Season 2 - Episode 1
Barry waits to find out what his punishment will be for a failed coup, Jamal agonizes over the decision whether to execute him.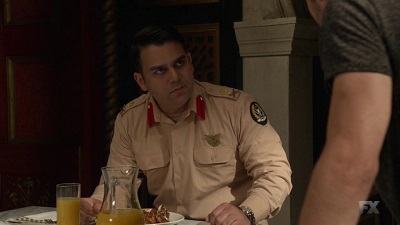 #19 - How to Live 7.66
Season 3 - Episode 9
Abuddin descends into chaos. Daliyah persuades Fauzi to leave so he can be a voice of dissent, and she takes a public stand against Barry. In an attempt to regain control, Barry gives Maloof authority to shut down Leila's opposition, and Ahmed joins to pressure his mother to surrender. Cogswell makes a forceful move that puts his career in jeopardy.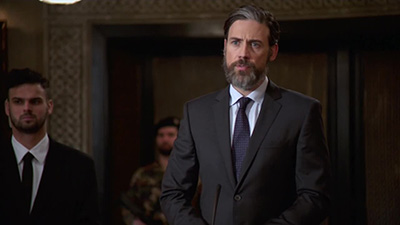 #20 - Spring 7.65
Season 3 - Episode 1
With Jamal's life in danger and Abuddin on the verge of plunging into chaos, Barry steps forward as interim president and sets the stage for democratic elections. Daliyah takes a leading role in the nation, bringing her close to Barry. Swept up in the tides of revenge, army leaders overstep their bounds in securing peace. An American General who shares history with Leila arrives in Abuddin.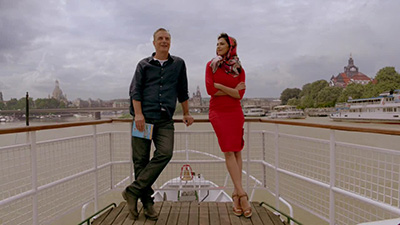 #21 - Ask for the Earth 7.64
Season 3 - Episode 8
Molly returns to Abuddin with a hardened resolve to pursue her daughter's killer. Mahdiya is entrusted with a critical job. Leila and Cogswell relish in a brief escape from the world -- only to find that escape is impossible. Barry is thrown by Molly's cold determination and haunted by images of the daughter he failed. Stuck between the woman he loves, the woman he loved, and the daughter he lost, Barry takes a hard line with the country.
#22 - The Awful Grace of God 7.64
Season 2 - Episode 7
Jamal believes that the country is spiraling out of control and wants to see a military victory.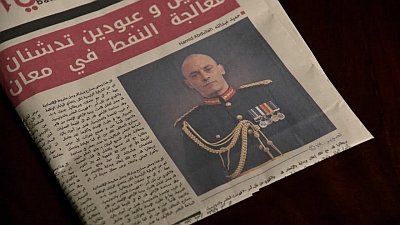 #23 - Enter the Fates 7.63
Season 2 - Episode 2
Barry is in the desert looking for salvation. Jamal attempts to deal with the loss of his brother.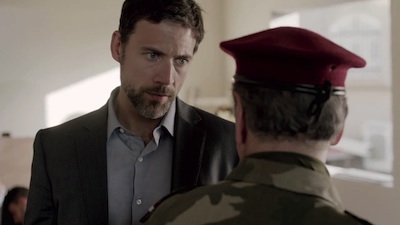 #24 - State of Emergency 7.63
Season 1 - Episode 2
When Barry's older brother, Jamal, the newly appointed President of Abbudin, is incapacitated, Barry must put his plans to return to America on hold. His life is further complicated, when his nephew's new bride is kidnapped by terrorists.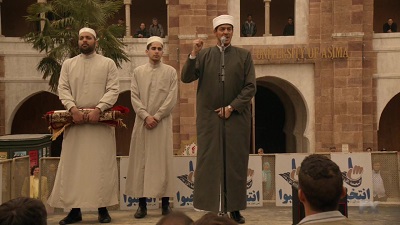 #25 - Rock and a Hard Place 7.62
Season 3 - Episode 5
In the wake of thwarted terrorist attacks, Barry bans open prayer at the University - causing a severe backlash. Al-Qadi speaks out against violence and restriction of religious freedom. Bereft and alone, Barry and Daliyah turn to each other for comfort. Leila's campaign heats up, alongside her relationship with Cogswell.