Toriko
#1 - Arrival on Gourmet Island! The Gourmet Hunter Toriko Appears! 7.67
Season 1 - Episode 1
After eating the Hungry-la Bird that they captured, Luffy and Toriko team up again to save Nami and Komatsu who have been kidnapped by the Cocoalas.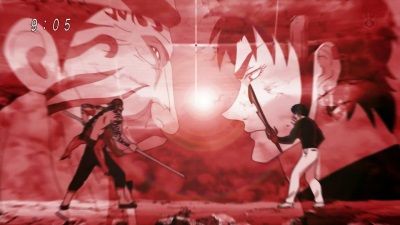 #2 - A Deadly Struggle! Coco VS Grinparch
Season 3 - Episode 38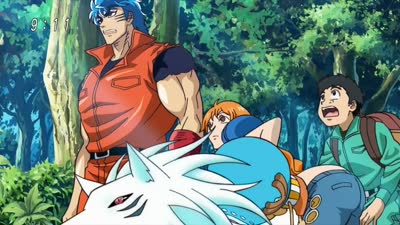 #3 - The Reunion of Toriko and Luffy! Find the Seafood Fruit!
Season 2 - Episode 2
Toriko and Komatsu are seen fishing when Komatsu catches a Spring Shark. After defeating it, Luffy suddenly comes out of the Harusame's mouth and surprises Toriko and Komatsu. Soon, Sunny arrives and Chopper is revealed to be sick. In order to make him feel better, they have to find the "Seafood Fruit" and make Chopper eat it. Thus, Luffy, Toriko and the rest head off to Tou-Chinese Island.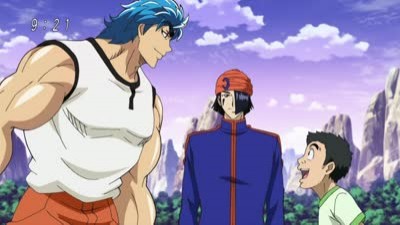 #4 - Too Huge! With Pro Wrestling Moves, the Completion of the Ehou Maki!!
Season 3 - Episode 3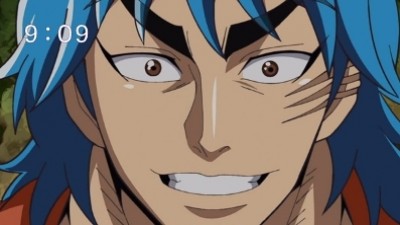 #5 - A Giant Monster of an Unexplored Region! Toriko, Capture the Gararagator! 6.92
Season 1 - Episode 2
Toriko, the legendary Gourmet Hunter, is hired by timid chef Komatsu to help track down a delicious Gararagator for a very important dinner. Will the intrepid adventures taste sweet success - or become their dinner's dinner?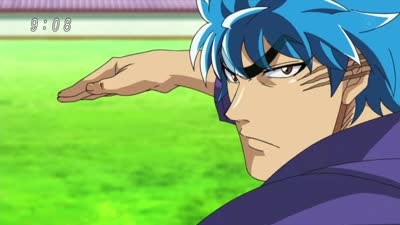 #6 - An Approaching Threat! Hurry, Toriko! The Road to the Bubble Fruits!
Season 3 - Episode 8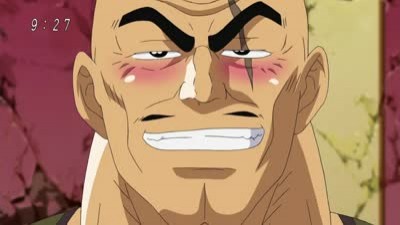 #7 - Commemorating the Hundredth Episode, All Four Heavenly Kings Assemble!
Season 3 - Episode 1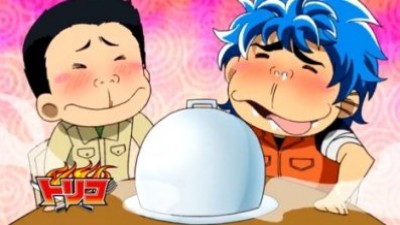 #8 - Prepare It! The Poisonous Puffer Whale! The Heavenly King Coco Appears!
Season 1 - Episode 4
Toriko and Komatsu set out to capture a Puffer Whale, but this daring quest to satisfy their exotic appetites may be the death of them both! Lucky for them, King Coco is along for the ride!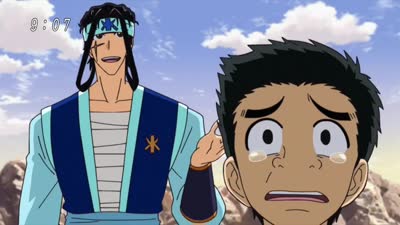 #9 - Ultra Gravity! Take On Heavy Hole!
Season 2 - Episode 5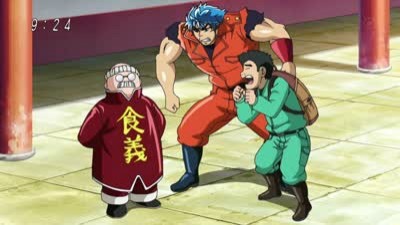 #10 - Those Without Gratitude Should Not Enter! The Fearsome Shokurin Temple!!
Season 3 - Episode 5
The legendary Chourin Temple holds the ingredient sought by Toriko and Komatsu, but the adventurous eaters might not be ready for the teachings of the temple's Master!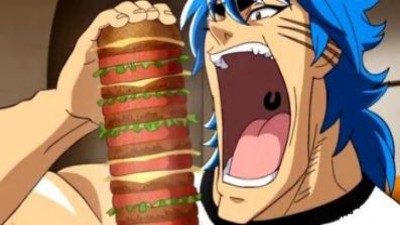 #11 - Knocking Master! Puffer Whale, Time for Gourmet!
Season 1 - Episode 6
Komatsu finds himself face-to-face with a Devil Python, and the secret weapon Toriko gave him might get the young chef killed! Even if he survives, a daunting task lies ahead: removing the poison from a priceless Puffer Whale!
#12 - Tragedy!! The Demise of Shokurin Temple... Farewell, Komatsu!!
Season 3 - Episode 9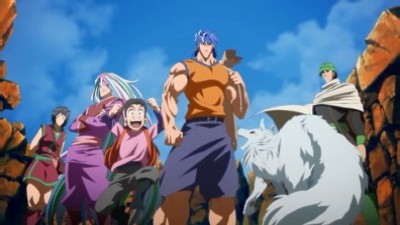 #13 - The Strongest Wolf That Ever Lived! The Battle Wolf Is Reborn!
Season 1 - Episode 7
Amidst the emergence of a horrifying new breed of evil, Toriko and Komatsu are hired by the IGO to track down the elusive and delicious Regal Mammoth and its priceless Jewel Meat!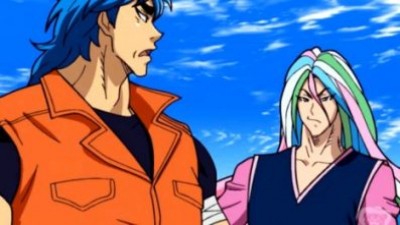 #14 - That Which Is Passed Down! Activate, Gourmet Cells!
Season 1 - Episode 9
Toriko fights and defeats the GT Robo. He then adapts the baby battle wolf as his pet, which he names Terry Cloth. Mansam tells Komatsu about Gourmet Cells but does not provide any more details. The Bishoku-kai are revealed to be after the Regal Mammoth as well. At the end the group has a feast (Mansam's Full Course).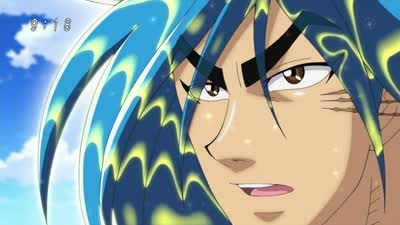 #15 - Mighty and Unrivaled! One Who Has Mastered Food Honor!
Season 3 - Episode 10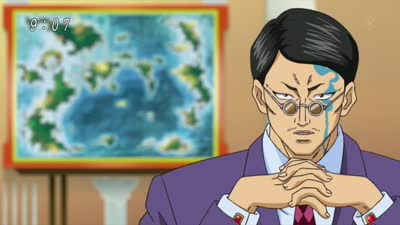 #16 - Unleash the Roar! The Release of the Condemned Criminal Zebra!
Season 2 - Episode 11
#17 - The Demon Game! Clear Devil Athletics!
Season 1 - Episode 12
Toriko's daring attempt to navigate the Devils' Playground brings him face-to-face with a Soldier Frog, an Axeox, and an Avian Beast with hallucinogenic breath! Meanwhile, a GT Robot stalks the Regal Mammoth.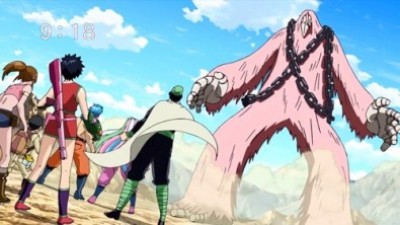 #18 - The Strongest Helper! Clash, Coco vs. GT Robo!
Season 1 - Episode 13
Toriko's quick thinking saves Sunny and Komatsu from being crush by a mammoth, but there are greater threats looming. A giant GT Robot is ready to rumble, and the Gourmet Hunters are all out of strength.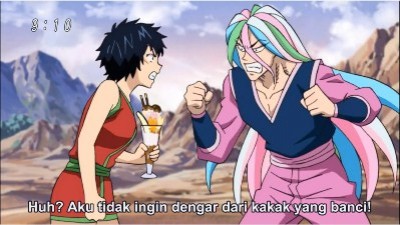 #19 - The Man Who Has an Invincible Domain! His Name Is Sani!
Season 1 - Episode 10
Toriko and the gang are on the hunt for a Regal Mammoth when they cross paths with the Heavenly King, Sunny. With GT Robots on the prowl and Rock Drums dead ahead, they'll need Sunny's help to survive!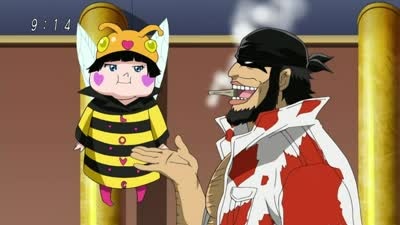 #20 - The Phantasmal Ingredient 'Center' Ichiryuu and the Mighty 0th Biotope
Season 3 - Episode 12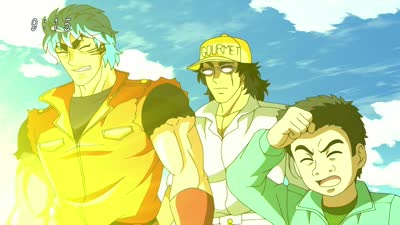 #21 - The Legendary Bee, the 'infini Bee' Toriko VS the New Model GT Robo
Season 3 - Episode 13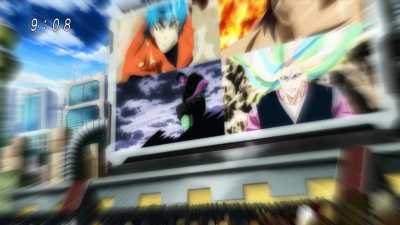 #22 - Toriko, Coco, Sani, Zebra The Four Heavenly Kings' Storm of Attacks!!
Season 3 - Episode 17
The Four Heavenly Kings use every attack in their arsenal to survive their battle with the Four-Beasts, but there's a surprise in store for our heroes that could prove fatal!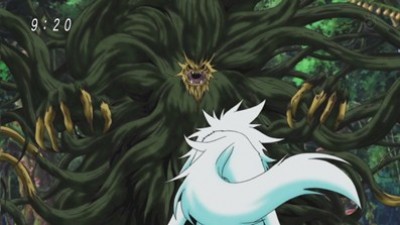 #23 - A Talent for Fighting!! Look, Terry, the Quality of a Champion!
Season 1 - Episode 19
Time is running out for Komatsu to complete his fishy dish, and Toriko watches as Terry faces off against a beastly Zombie Wood. Will the Battle Wolf show his true power - or fall to his ferocious foe?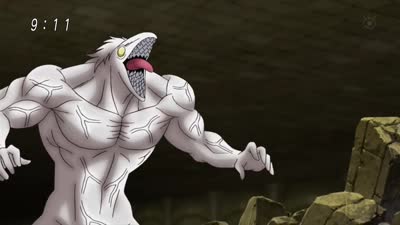 #24 - Explosion of Combination Techniques! Taking the World's Best Cola!
Season 2 - Episode 18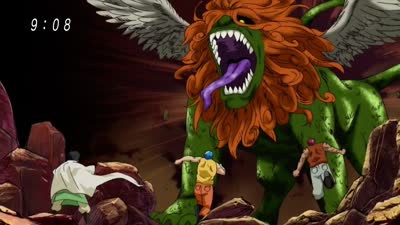 #25 - Cooperative Cooking! Komatsu Steers Toriko and Zebra!
Season 2 - Episode 17