Three Sheets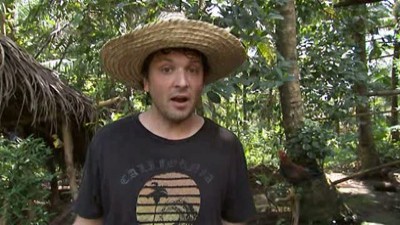 #1 - Philippines
Season 2 - Episode 4
A nation of 7,107 islands straddling the South China Sea and the Philippine Sea, the Philippines is a tropical fusion of native cultures with prevalent Spanish and American influences, along with contributions from China, India and Indonesia. It's a fascinating place, dotted with boisterous, crowded cities, rural seaside villages and active volcanoes. Three centuries of Spanish colonial rule left a lasting imprint on the architecture, food and culture of the Philippines, but native Filipino tradition thrives in locally brewed spirits like Lambanog, a distilled coconut wine made from the sap taken from the flowers of the palm tree. The national delicacy/fabled aphrodisiac, Balut, is fertilized duck embryo, fully developed in the shell, and then steamed, cracked open and consumed. With so many cultures constantly merging, so many cities rapidly changing, and so much natural beauty to behold, The Philippines is an ideal spot for the adventurous traveler.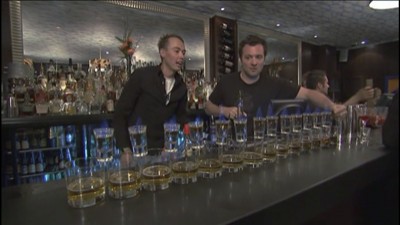 #2 - New Zealand 9.00
Season 4 - Episode 1
Weather he's hurling himself into a canyon, or hoisting a shot of whiskey in the country with some backwoods booze makers, Zane holds his own in this rough and tumble country.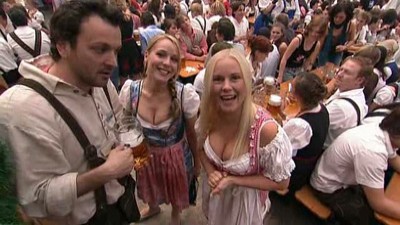 #3 - Munich 8.75
Season 2 - Episode 7
As the capital of Bavaria, Munich is home to the world's biggest keg party, the famous Oktoberfest. Every October thousands make the pilgrimage to this holy land of lager to celebrate beer, pretzels, and lederhosen while rocking out to traditional oompah-pah tunes. While Germans love their beer, they also love the fine engineering of the sports car. The high-velocity autobahn is built for the high-performance vehicles such as the BMW, Mercedes Benz and Audi, which all have their birthplace in the famous city. Buckle up and pace yourself, because Oktoberfest in Munich can be one hell of a ride.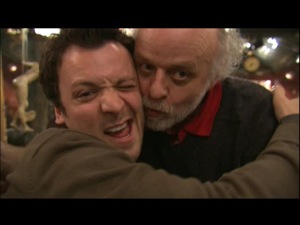 #4 - France, Champagne
Season 1 - Episode 4
Despite the Latin origin of its name Campania meaning "plain", Champagne is home to one of the most glamorous wines in the world – Champagne. This historic province in northeastern France was once the battleground for French invasions and now produces over 280 million bottles of champagne! With so many vineyards a visitor may think they could get dizzy, but no worries, popular belief is that champagne cannot give you a hangover. So lift your glasses and toast! Champagne!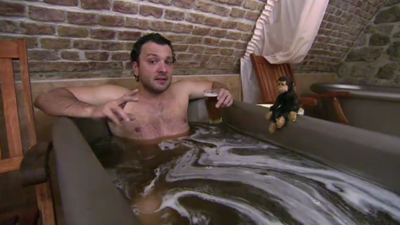 #5 - Czech Republic
Season 2 - Episode 3
The Czech Republic, land of ornate castles and mystical legends, is also the birthplace of Pilsner Beer. Some of the best suds in the world are served up in the traditional beer halls of Prague, the grand and gorgeous capital, alongside hearty slabs of cheese, fatty hunks of meat and dense potato dumplings. In addition to ever-flowing "pivo" (meaning "beer" in Czech), the Czechs also pour a mean glass of absinthe, the infamous wormwood liquor said to induce hallucinations. Every workday in Prague ends with a tall glass of perfectly poured pilsner, drunk in neighborhood pubs and tourist landmarks alike, so kick back, drink up and let it all sink in.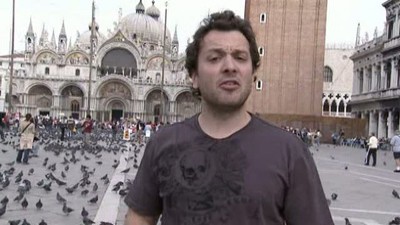 #6 - Venice
Season 2 - Episode 5
Venice continues to enchant and mystify the hopeless romantics who seek to discover its cobblestone streets and ancient waterways. The city's bustling canals, traditional gondolas, ornate palazzos and celebrated art are some of Italy's most valued treasures. Food and wine are at the heart of the city's Italian culture, with its historical vineyards and fine traditional Italian eateries. Their Venetian specialty drink, the Bellini, combines the sweet sting of pear puree and the sparkling tang of Prosecco that livens the senses and gives a true taste of the city's history. All these wonderful pieces come together in the grand piazza of St. Marks Square, where natives and visitors can sit back and enjoy leisure at its best.
#7 - Tuscany
Season 4 - Episode 6
Zane explores the centuries old traditions at one of the world's great Chianti makers. He also encounters a wine lover's answer to a pub crawl, and goes barefoot in a grape stomping competition against the locals.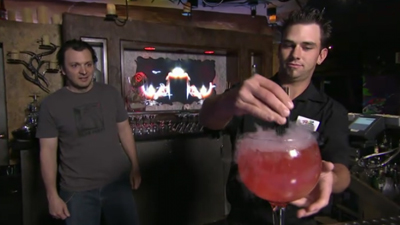 #8 - Las Vegas
Season 3 - Episode 5
Lavish casinos packed with high-stakes tables, relentless desert sun and numerous open bars dishing out complimentary drinks, Zane's found his heaven: Las Vegas. During his Vegas vacation, Zane ups the ante playing poker with fellow MOJO man Phil Laak, learns some tips about spotting a good wine from a master sommelier and somehow ends up with a mean-looking shiner. Is Las Vegas strong enough to survive Zane's jaunt in the desert town they call Sin City? Find out, when Zane goes Three Sheets to Las Vegas.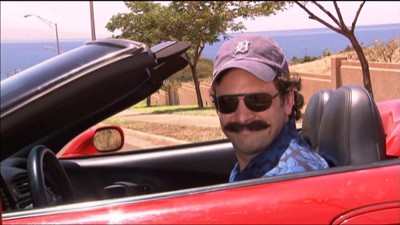 #9 - Hawaii
Season 4 - Episode 7
Ever heard of beer made with cane? Porter made with Coconut? Vodka made with pineapple or ocean water? On this episode, Zane goes local finding out how local ingredients influence Hawaiian drinks in a unique way.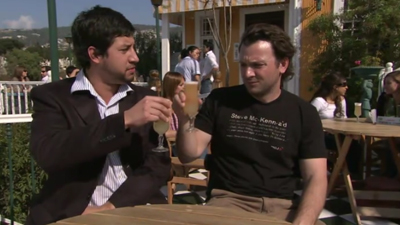 #10 - Chile
Season 3 - Episode 1
In this episode, Zane goes for some pre-drink snacks and discovers that, in Chile, Chilean sea bass is just called sea bass. But that the first of many South American eye-openers. Thirsting for knowledge, he tries a bevy of Chilean wines and beers, hits the streets with a new wingman drinking Pisco, and, by the end of the night, has the lights turned out on him. All this and more, when Zane goes Three Sheets to Chile.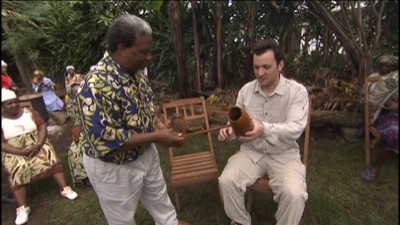 #11 - Tanzania
Season 4 - Episode 2
Zane Lamprey is off on a drinking safari as he dives into the brews and bar scene of Tanzania.He tries "bee brew" with the Masai tribe and partakes in an old-fashioned version of an African keg party, complete with a bling cauldron full of boozy porridge. And of course, there's also hibiscus wine and some mystery moonshine, with ingredients known to burn as they go down the hatch. Then after his remote adventure, Zane hits the not-so-big city of Arusha to explore the bars, banana brew, a hard alcohol called Konyagi and the local hangover cure. Jambo!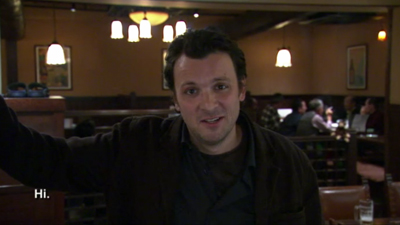 #12 - Japan
Season 2 - Episode 2
The Land of the Rising Sun, Japan is a country steeped in tradition and obsessed with modernity. Food and wine are considered high art in Japan, and meals are prepared with a reverence for custom and an utmost attention to detail. The city of Kyoto is, unlike most major Japanese cities, not on the sea. It is also the home to many Buddhist temples, and local cuisine incorporates an amazing variety of vegetables. Sake is Japan's main brew, and Kyoto's Fushimi ward is the second largest area in Japan in terms of sake production. Fushimi is renowned for its pure spring water, which gives its sake a level of distinction that's been appreciated for ages.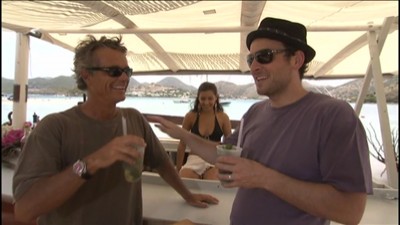 #13 - St. Martin
Season 4 - Episode 4
St. Martin From meeting an eccentric winemaker who has the French wine establishment reeling to sampling some traditional local brew, Zane's got it all covered as he treks across multifaceted Cape Town. Of course, there's also the nightlife, which includes eating wild game and meeting up with a local celebrity known for his drinking exploits. Plus, there's Afrikaner firewater known as "Witblits" and lots of other drinks that make this a place with something for just about anyone. Cheers! Gesondheid! Istulo!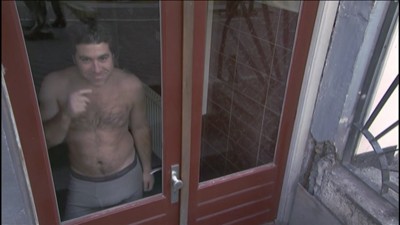 #14 - Amsterdam 8.67
Season 4 - Episode 18
Zane (and special guest Steve McKenna) live it up in Amsterdam, traveling to the Red Light district and other local attractions before getting down to serious business... drinking!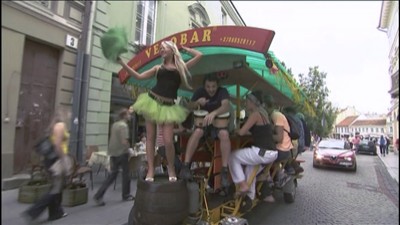 #15 - Lithuania
Season 4 - Episode 3
Zane explores the Eastern European nation of Lithuania, and its ancient drinking customs.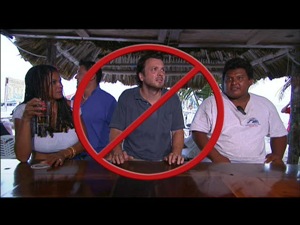 #16 - Belize
Season 1 - Episode 8
Until 1973 Belize was named British Honduras. While this Central American country may have some strong British influences there are numerous cultures that have created an intriguing mix of fun. From African to Spanish to native influences, Belize is an adventurer's paradise. Whether you're exploring the Mayan temples, fishing in the beautiful coastline, or trying bizarre and exotic drinks, Belize is an experience beyond comparison. So get ready to explore the country and the people who are as warm and friendly as the climate.
#17 - Saigon
Season 3 - Episode 8
Saigon has had its fair share of foreign invaders, but nothing like the Three Sheets invasion! While in the capital city, Zane gets his hands on some fresh beer and goes on a search for a party that is worthy of his score. His journey takes him to a few places on the map and a few off it as well. In between icy mugs, he manages to drink some wine with a dead snake in it and play with a severed chicken head. Will Zane find a party worth breaking out the fresh beer? Find out when Zane goes Three Sheets to Saigon. With a population of over 5 million people, Saigon is one of the densest urban areas in the world. Unlike other cities in Vietnam, Saigon has a very active nightlife with music halls playing to sold-out local crowds and bars staying open late into the night. All that excitement can get a person quite thirsty, and Saigon can help in that department as well. There are virtually no restrictions limiting when or where you can buy or consume drinks. You gotta love the smell of beer in the morning! Smells like victory.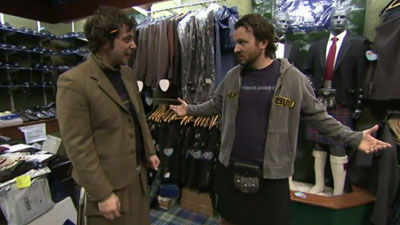 #18 - Scotland
Season 3 - Episode 9
Bust out the bag pipes and put on your kilts, folks. Zane is in merry old Scotland! Where the hamburgers are deep fried, the men walk around unbifurcated and the scotch is plentiful. From the highlands to the lowlands, Zane uses his Scottish travel as an excuse to finally wear a skirt and to drink copious amounts of the native beverage, Scotch. Will our fearless host have a brave enough heart to tackle many barrels of the national drink without losing his kilt? Find out, when Zane goes Three Sheets to Scotland!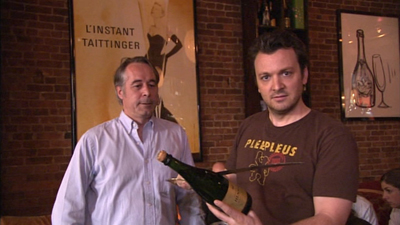 #19 - New York Pub Crawl
Season 2 - Episode 11
For a New Year's Eve special, Zane goes on an international pub crawl in the spraling urban jungle of Manhattan. Plus, he opens a bottle of champagne with a sword. A SWORD!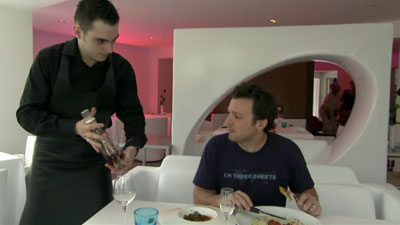 #20 - Cognac
Season 3 - Episode 11
Getting drunk is considered taboo in Cognac, France. Considering the name of this show is Three Sheets, Zane certainly has his work cut out for him. As he travels though this beautiful region, Zane immerses himself in the culture to learn why cognac has a sophisticated reputation. From blending, to barrel making, to tasting, Zane tries to hold it together in order to be accepted into an exclusive club where Cognac's elite meet. Can a guy who drinks for a living make it through a trip of imbibing without becoming a drunken monkey? Find out, when Zane tries not to go Three Sheets to Cognac.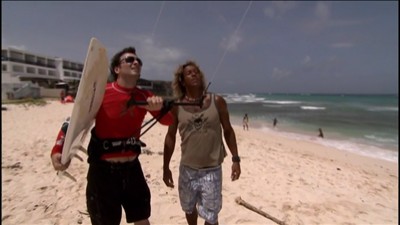 #21 - Barbados
Season 4 - Episode 11
Zane travels to exotic Barbados, where he learns to origin and history of the Island's most famous drink-- Rum.
#22 - Panama
Season 4 - Episode 17
Zane journeys to Panama, where he partakes in drinking traditions old and new. Zane encounters a local TV celebrity and engages in a "Host off!"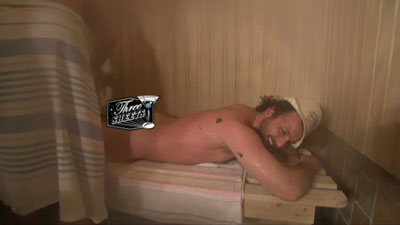 #23 - Bangkok
Season 3 - Episode 12
The world must be his oyster, because Zane is spending one night in Bangkok! As he embarks on his Thai adventure, Zane suits up in the king's yellow and hits the town with his new buddy Mee. In this episode, he has a close encounter with an elephant, drinks the Thai version of whiskey and almost gets his companion arrested at a kick boxing match. As he learns the bars are temples but the pearls ain't free, will our favorite host get Thai'd up on this Asian adventure? Find out, when Zane goes Three Sheets to Bangkok. Bangkok is one of Southeast Asia's largest and most vibrant cities. It contains the majority of Thailand's wealth and is ten times bigger than the country's next biggest city. From crowds of people and its famous traffic congestion, to its exciting and fabulous nightlife, there is never a shortage of things to do. And although some bars close at 1am, informal sidewalk bars do stay open all night. Called the gateway to Asia, Bangkok is one town that is just humming with nightlife.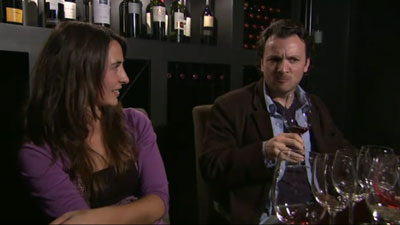 #24 - Argentina
Season 3 - Episode 13
During this most recent trip to South America, Zane "cowboys up" for his travels to Argentina, which offers numerous opportunities to enjoy sunny beaches and the possibility to watch a wide variety of native wildlife. None of which is important to Zane, as he is there for the booze. During his time as a Gaucho, Zane samples the local cuisine, learns that biking and drinking do not mix and rides off into the sunset on a horse named Steve (no lie). From the beautiful European inspired plazas in Buenos Aries to the beautiful wine country of Mendoza, no stone is left unturned and no drink is left undrunk. Will Zane be able to cure his hangover with mass quantities of grilled beef? Find out, when he goes Three Sheets to Argentina.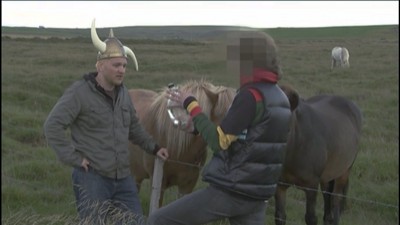 #25 - Iceland 8.67
Season 4 - Episode 14
Zane dies his hair blonde and visits desolate Iceland, where he learns local drinking customs and experiences Nordic culture.