The Vicar of Dibley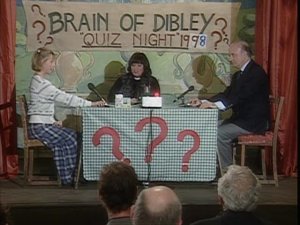 #1 - Dibley Live 8.60
Season 2 - Episode 2
""Radio Dibley"" goes live for one week, with Geraldine doing a ""Brain of Dibley"" competition and Owen commenting on horse gelding. Alice tries to impress her future father-in-law.
#2 - Winter 8.47
Season 3 - Episode 2
Dibley prepares for the annual nativity play.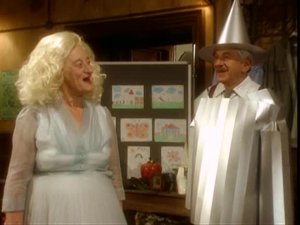 #3 - Community Spirit 8.45
Season 1 - Episode 3
Geraldine takes over the Autumn Fair and promises a celebrity, say Elton John, to open it but finds it a bit difficult to deliver.
#4 - Autumn 8.40
Season 3 - Episode 1
The vicar desperately tries to spend an evening alone with Simon. Alice returns from her honeymoon and may be pregnant.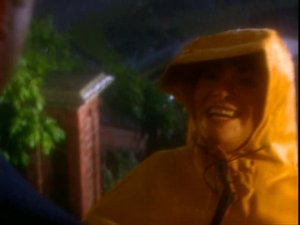 #5 - Arrival 8.40
Season 1 - Episode 1
The village of Dibley acquires a new vicar, but the Reverend Geraldine is a bit of a surprise, and a not entirely welcome one to some people.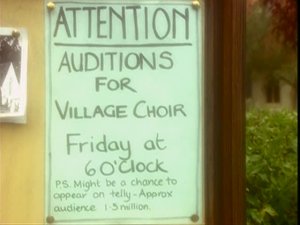 #6 - Songs of Praise 8.34
Season 1 - Episode 2
A BBC TV program decides to film a segment in Dibley, leading to all sorts of romantic misunderstandings, well, auditions for the church choir.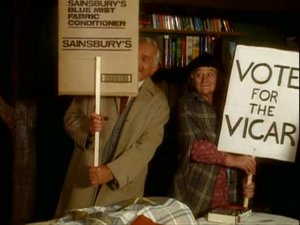 #7 - Election 8.33
Season 1 - Episode 5
Geraldine clashes with David in the Dibley district councilor elections over the issue of local bus service, and finds herself an opposing candidate.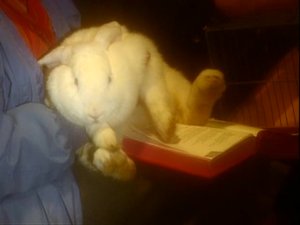 #8 - Animals 8.31
Season 1 - Episode 6
A funeral for a pet bird inspires Geraldine to hold a special church service for all the animals of the village, despite opposition from David.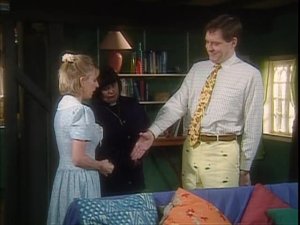 #9 - Engagement 8.30
Season 2 - Episode 1
Geraldine is determined to get Alice and Hugo together, and succeeds beyond her wildest dreams.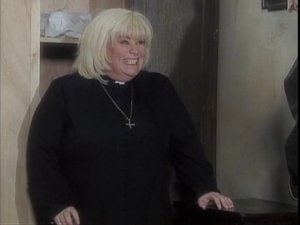 #10 - Love and Marriage 8.24
Season 2 - Episode 4
Geraldine and the village all prepare for the wedding of Hugo and Alice, which brings a revelation from Alice and a visit from David's brother.
#11 - Celebrity Vicar 7.96
Season 2 - Episode 3
Geraldine becomes a celebrity after appearing on ""Pause for Thought."" The villagers prepare for ""Dibley Gala.""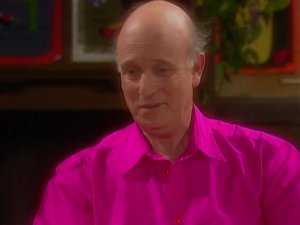 #12 - Spring 7.90
Season 3 - Episode 3
It's Spring and it's almost time for Hugo and Alice's baby's Christening. David Horton decides to get a different bishop to do the Christening as Geraldine will be one of the godparents. After a shocking turn of events, he finds himself in love with Geraldine and proposes to her! Will she go through with the wedding or not?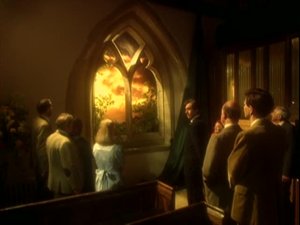 #13 - The Window and the Weather 7.86
Season 1 - Episode 4
One of the church's stained glass windows is broken during a storm (not The Great Storm, mind you), which sends the Reverend on a fund-raising mission among the well to do, especially David's friends.